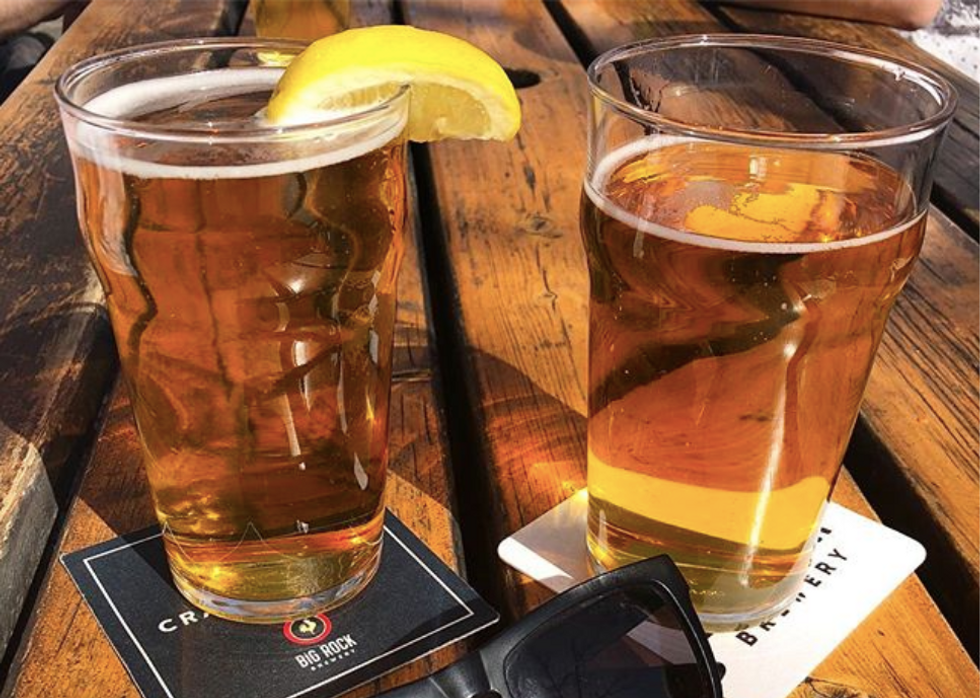 (Photo courtesy of Big Rock Brewery via Instagram.com)
---
Free beer in Toronto!
This is not a test.
This is not a joke.
This is how you can get free beer in expensive Toronto this Canada Day long weekend.
No. We are not messing with you.
In fact, when our writer, Maddy , discovered this, while putting together her list of 10 Free Things To Do In Toronto This Canada Day Long Weekend (Including FREE BEER) , we still couldn't believe it. So our editor, Dahlia , put the call in to verify.
And what we are about to share with you is 100 per cent verifiably real — and spectacular.
Here's everything you need to know:
The Big Rock Brewery Parking Lot Party takes place this Saturday at 5 p.m. and admission is free. In addition to FREE admission, you will also receive two FREE 12-ounce beers.
After your two free beers, you will need to pay $5 for each additional beer. But, pish-posh, right?!
We spoke with Zach Warrick, the events and partnership lead in Ontario at Big Rock Brewery. He couldn't believe that we couldn't believe this. He told us, "It's a way to give back to the community and celebrate Canada Day long weekend."
So you can celebrate the expected heat wave at the first summer parking lot party of the season — with your free beers!
But, wait ... There's more!
There will be food — at a reduced cost — catered by Lisa Marie. And free shuttle bus service from Liberty Commons to the event in Etobicoke . AND, of course, free brewery tours.
Happy Free Beer Long Weekend (or Canada Day Long Weekend, to those who are not in the know)!
Toronto