Sometimes family is good in small doses: Reunions, Christmas dinners, birthdays ... Too much time together and you'll feel fuller than after mom's best Thanksgiving feast.
But sometimes family helps fulfill your career goals, and you help the family business flourish — and fulfill your clients' (and employees') goals.
---
Natalie Sutton Balaban is an example of the latter. And she loves it.
As part of her family's respected and successful business, Sutton Group - Associates Realty Inc. Brokerage, she's had the opportunity to learn from her parents and help teach them too.
We caught up with the social media, business-minded, all-around real estate industry powerhouse, to see how she helps this family business help her family, families looking for real estate, and help her colleagues — who seem to be like family too.
We noticed one of your social media posts from a few months back. It read, "I (heart emoji) my job!" Tell us why you heart your job.
I work in my dream job. I oversee activities that I am passionate about and I work with good people: Both the staff and the agents.
What does your job entail?
I am part of the management team, with a focus on business development. I spend a lot of time organizing events and training for our agents, sourcing new opportunities and expanding relationships with developers. I also focus on increasing the company's profile through social media and marketing.
At the end of the day, the whole team has a hand in anything to do with keeping the company running smoothly.
So, one of the many things you do is organize events. Any crazy stories about things going wrong that guests have never realized (until now) because you fixed it?
I planned a panel discussion on the future of real estate. One speaker had so much valuable information and had never agreed to speak to a brokerage before (so securing him was a big deal). At the last minute, the organization he works for was threatening to go on strike, and he would not be able to attend our event.
I spent a few sleepless nights trying to come up with someone who would be as valuable. In the end, the strike did not happen. The speaker was also helpful in working with me to find a solution to the potential problem.
We often think of buying and selling when it comes to real estate. Given your position, what perspective can you add to the real estate market/industry in Toronto and the GTA?
Previously I was involved in selling real estate in Central America and the Middle East. This gives me a real appreciation for the value of the Toronto market. Toronto is becoming expensive.
This is a global trend (not just in major cities). When you buy into Toronto, you are buying into a safe, world-class city with political stability. While a lot of foreign investors put a high value on this, we still sometimes take it for granted.
How did you find yourself on this path — and what has kept you going?
The decision was natural. I grew up in a real estate family. My parents always placed a huge importance on all of us spending time together, but they were building a business, which meant that we spent time in the office, or around their work.
My mom is a top producing agent. My dad owns the brokerage. And my sister is an agent on my mom's team. When my sister left her job to work with my mother, I quickly decided to leave my corporate position and follow suit. Prior, I had worked in marketing and business development, so it was a matter of incorporating that type of role into the existing organization.
What keeps me going is that I really love what I do. Also, there is a strong desire to want to see the business grow and succeed, because it is a family business.
There's a post on social media with you and your father in side-by-side pictures, captioned "Father-daughter moment." How has your father's influence shaped how you approach your career?
The first few years I started working with my dad, I would walk around events feeling like the proudest daughter in the world! Everybody knew him and liked him! A lot of that is because he places a huge importance on win-win relationships. He also really stresses the need to do a good job and cover every detail.
Especially at the beginning, he would drive me to properties and show me how to look at them. Or we would review case files and he would show me his step-by-step procedures for gathering information. I have a different focus than him, but parts of his approach sunk in.
You actually share countless posts on social media about your colleagues and office. Tell us about the culture there. (Because we have to know more about any office culture where your colleagues buy you chocolate and ice cream for breakfast.)
I have a massive sweet tooth and I work with sweet people, who make sure to have the office stocked with treats at all times! Maybe because I have been known to come after their lunches!
The office culture is unique and deliberate. It was established long before I joined the company. The guiding principle is that success is defined differently for everyone. All agents should be treated as successful. The purpose was to give agents a better quality of life.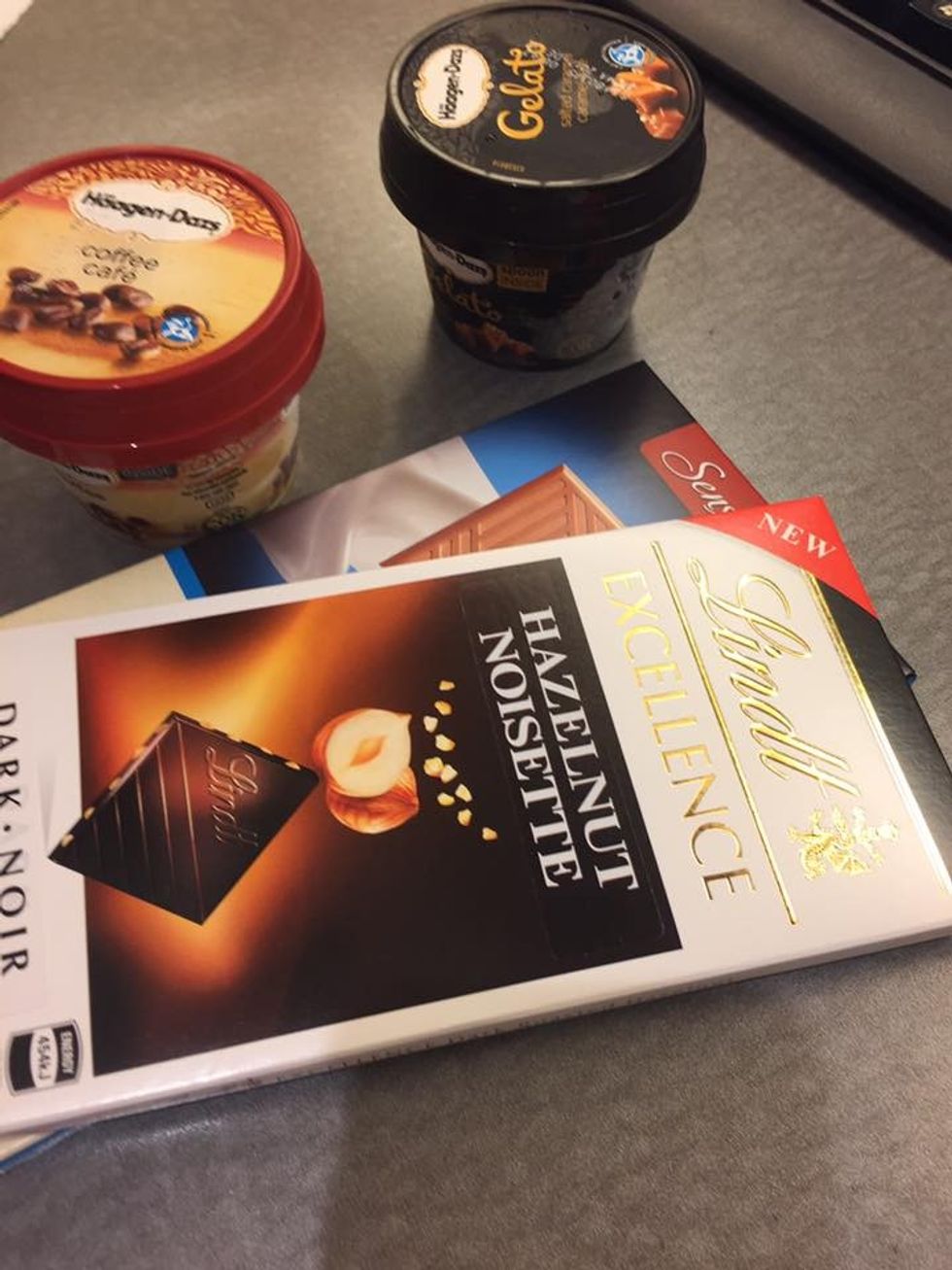 "When the office buys you breakfast. #nailedit" - Natalie Sutton Balaban
As we get older, we also teach our parents lessons. How do you think you've influenced your father in his career?
I place a huge value on marketing and community building. I think that my biggest influence is in convincing him to spend a lot more effort in marketing. We keep doing more and more. I think that I have a big hand in this. Lately, we spend a lot of time talking social media and blogging.
Online marketing is part of what you do. How much does social media impact your business and future business? (Can you imagine your business without it?)
Currently, I feel that social media has been very effective for us in brand recognition and brand positioning. I could not see our business without it. It is going to play a greater role over time.
When we analyze website traffic or email blasts, we see that most people are using mobile devices. Look at Instagram, the whole platform is built for use on mobile. The next step will be using social in a more targetted way for lead generation.
Of course, everyone talks about the importance of social media. But traditional media and word-of-mouth are still important, even for modern businesses and Millennials. So, how does traditional media impact your work and your business?
Traditional media is very important. You still see many agents flyering communities where they have listings and/or where they are trying to farm. With consistency, the results can be great. Top-producers with big online marketing budgets continue sending their monthly directly mailers and these are individuals who track the returns of their campaigns closely.
What's the biggest lesson you've learned so far in your career?
The importance of mental toughness.
It is easy to get carried away with the highs and the lows and let them shape you. Success that comes in a day often disappears quickly as well. When things are not going well, it is easy to question your value proposition and your path.
I am not saying I have conquered this, I just think it needs to be a guiding principle.
Industry Profiles