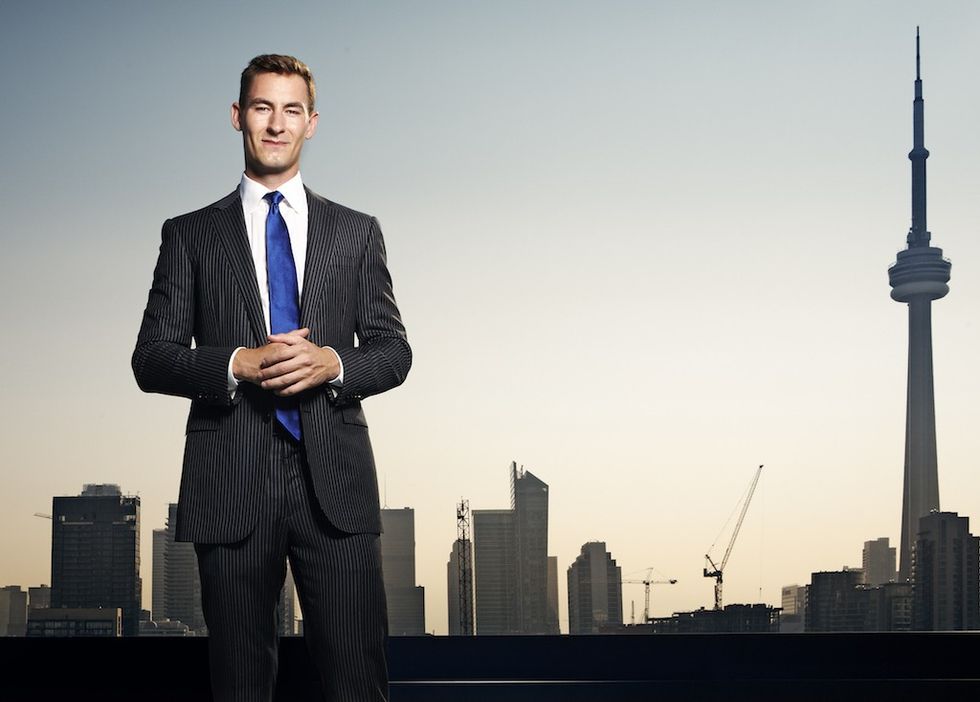 Shane Carslake is constantly working to perfect every aspect of his real estate business.
---
It's probably why the 33-year-old is the 2017 recipient of the Red Diamond Award recognizing agents among the top two-per-cent of Royal LePage realtors in Canada. He's also the recipient of the Rising Star Award for the company's top producer under 35.
"Anyone that knows me knows I'm really OCD, so generally when I lock in on something I get stuck on it for a bit. And I always want to try and perfect it. Obviously, real estate has been a big one that I've been stuck on for almost nine years now," says Carslake.
"I really like what I do, so all the time I'm thinking about how to do each step in a better way."
When he's not putting in offers or staging homes, he's redesigning his website to tell prospective clients which subway stations are closest to their listings of interest. While other agents may dump all 200 photos off their SD cards to promote a listing, Carslake says he only picks the 20 best.
Another difference? He hires the guy who photographed Toronto Raptor DeMar DeRozan to take them.
This high-level attention to detail bleeds over into every part of his business — including small leases that lead to big sales. Now find out how Carslake has used it to build better relationships with his clients — and outpace the agents who once dismissed him.
How did you first get started in real estate? 
I grew up in real estate. My father used to own a few hundred apartment units and he grew up in a different era. So when I was 15, 16 and 17 he asked me to start paying rent and work at his company to pay for it. I was always submerged in real estate.
When I moved to Toronto I worked in restaurants for a few years and tried to figure out what I was doing, I eventually fell back to what I knew best growing up. In addition to my dad, my neighbour growing up used to own a brokerage called Mincom Realty. I used to babysit his kids on the weekends and he was someone I wanted to be like as well. He really enjoyed what he did and was always giving me Mincom hats as a tip for babysitting his kids. Through both of them is where I got the idea of a career in real estate from.
Some people try to rebel away from what their parents did at some point, so what keeps you in the business beyond growing up in it? 
What I do is a little bit different than what my father did. My father owned real estate as sort of a landlord, so that was a managerial thing. I like the idea of selling things and always finding a way to perfect things. What I enjoy the most in real estate is always trying to make it better — like working on my website and the future or perfecting branding.
When I sell a home, I like to sell it in a way that you might sell a new high-rise condo development: you're thinking about all the branding and trying to perfect everything, not just throwing it on the MLS. I'm looking at new technologies: How you could do architectural visualization, drones, international marketing and perfecting the way that you do it in any new way possible.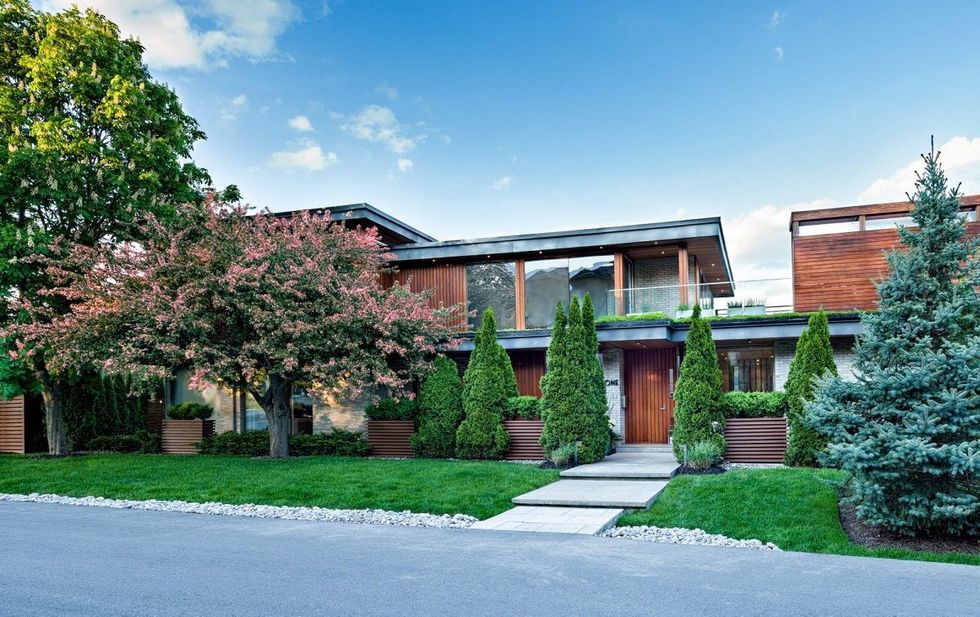 Carslake loves this house because it's an example of how putting in a little extra effort can really help you and your client win. (Photo courtesy of Vincenzo Pistritto)
What do you think are the keys to your rise within the Toronto real estate industry?
For a lot of realtors out there, it's just about getting the listing. And once they have the listing they just sort of list it and let it be. The effort is pretty low. I think a lot of them are in it more for themselves in a way that they just want paying listings or I guess paying deals.
But when I look at it, I'm looking at it in a different way. I really care about attention to detail ... People don't even realize that they notice these things, but when they leave they have a much different and more positive feeling.
In addition to your eye-catching photos, we noticed you're always on top 10 lists for social media. So how do you use social media differently to get noticed over other realtors?
When I first started my career I used to have a lot of billboards and streetcar ads. I went really heavy on advertising. I realized as I grew older and more experienced that the power of PR is so much better than the power of advertising. I try to use a PR agency now. Instead of paying for ads, I try to have the property featured in international PR — which is a little bit more natural and seems less forced and more authentic.
I believe that it's a people business. So, using social media and using real relationships to build your business in an authentic way, versus throwing up ads that bring connections to you that you have no previous connection with. I find people that come straight from an ad is so much different than a referral.
A referral already trusts you and is so much better to work with and the relationship is great. From a billboard, clients already come in second-guessing you, they don't know who you are and it starts off as a much less enjoyable relationship.
Speaking of relationships, what kind of client do you most like to work with?
When I was a newbie agent I used to do leases. I would ask other agents for help. And I remember some of them would throw me this attitude that you get sometimes from successful agents, "Oh, you're doing leases." Like, what's a matter with you? Or they would laugh at you.
This past year I sold $25 million in real estate, which is a good year for me. But I'm still doing $1200 leases throughout the week myself. Because instead of advertising with a lease you're working with someone. It's like a free trial. They come with referrals if they like you.
Once I leased a place for $1600 and the next year they bought a place in the Shangri-La Hotel. So, the parents upgraded the son. I find building a relationship in that way is a true relationship and I service them the exact same way I would if it was a $6-million sale. If you're not giving them that level of service, there's no point in doing it.
Do you get any flak from older agents for such success at such a young age?
A lot of agents in Toronto are very lovely. But it's true when you're younger you do get attitude from older agents. It's kind of a push-you-aside attitude that they just sort of know what they're doing so don't worry about it, or they just don't provide you with enough respect.
Luckily, through my experiences, I've gotten a little better and I have grey hair now. So maybe I look a bit older in real-life.
Once you get some statistics under your belt people start to respect you a bit more. Now when I'm working with someone who's ranked as the Number 1 broker in Toronto, I don't really have those issues anymore. Those same agents who used to laugh at me for doing leases are not really throwing out those comments anymore. 
Industry Profiles