Today is National Real Estate Day, a day declared by the Toronto Regional Real Estate Board (TRREB) back in 2016. According to TRREB, it marks "a day to commemorate the Canadian dream of homeownership."
---
But for countless Canadians, the country's unattainable housing market is nothing to celebrate. Realistically, does owning real estate remain the Canadian dream at a time when it seems all but impossible for the next generation to acquire a room of one's own, let alone an entire property?
Like many things in life, the ability to purchase a home is circumstantial for the under-40 set. Everything from getting into the market at a young age (perhaps thanks to the thousands banked while living at home and bartending), inheritance, relationship status, and vocation make a difference. 
"It depends on one's resources and location," says Toronto mortgage consultant Rob McLister on the attainability of buying a home in Canada. "Homeownership isn't a dream for an average Canadian fresh out of university, trying to buy in Toronto or Vancouver. It's the Great Canadian Nightmare. On the other hand, home buying is still easily within reach for someone making an average wage in Trois-Rivieres."
According to Toronto-based mortgage specialist Ron Butler, the dream of homeownership has died. "For young people under the age of 35 who don't have parental help, there is no 'Great Canadian Dream' of homeownership," says Butler. "It has died. The cost of housing has reached a point where most have abandoned hope of owning a home in BC or Ontario."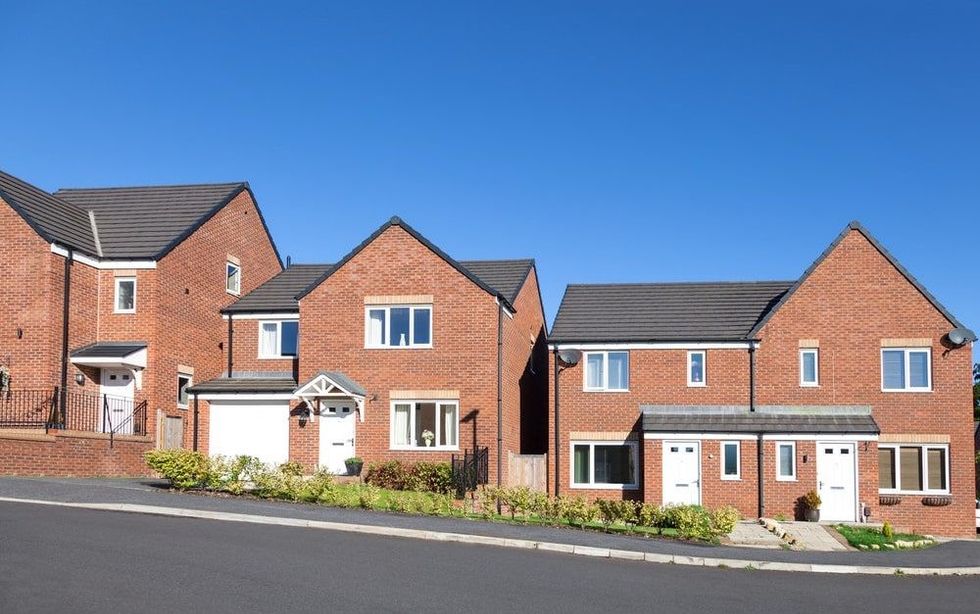 Keeping the Dream Alive 
While it may be more of a pipe dream for many, Jason Mercer, TRREB's Chief Market Analyst, says that homeownership still very much remains a goal for Canadians. In TRREB's 2023 Market Outlook & 2022 Year in Review Report, an IPSOS consumer poll revealed that overall buying intentions were up from the year before, with 28% of respondents indicating they intended to buy a home in 2023. The number of first-time homebuyers as a share of likely homebuyers also increased, jumping to 46%, compared to 39% in the previous poll. 
However difficult a home may be to obtain, it's not impossible. "I think people need to get creative to achieve the dream of home ownership," says Toronto-based realtor Davelle Morrison. "That could mean buying in a cheaper outlying area from where they live and perhaps renting that place out, or buying with a friend or a couple of friends. You just have to get a little more creative in how you get there. But I do believe it should remain the dream, because real estate is one of the fastest paths to wealth. I hate to see that path being taken away from people."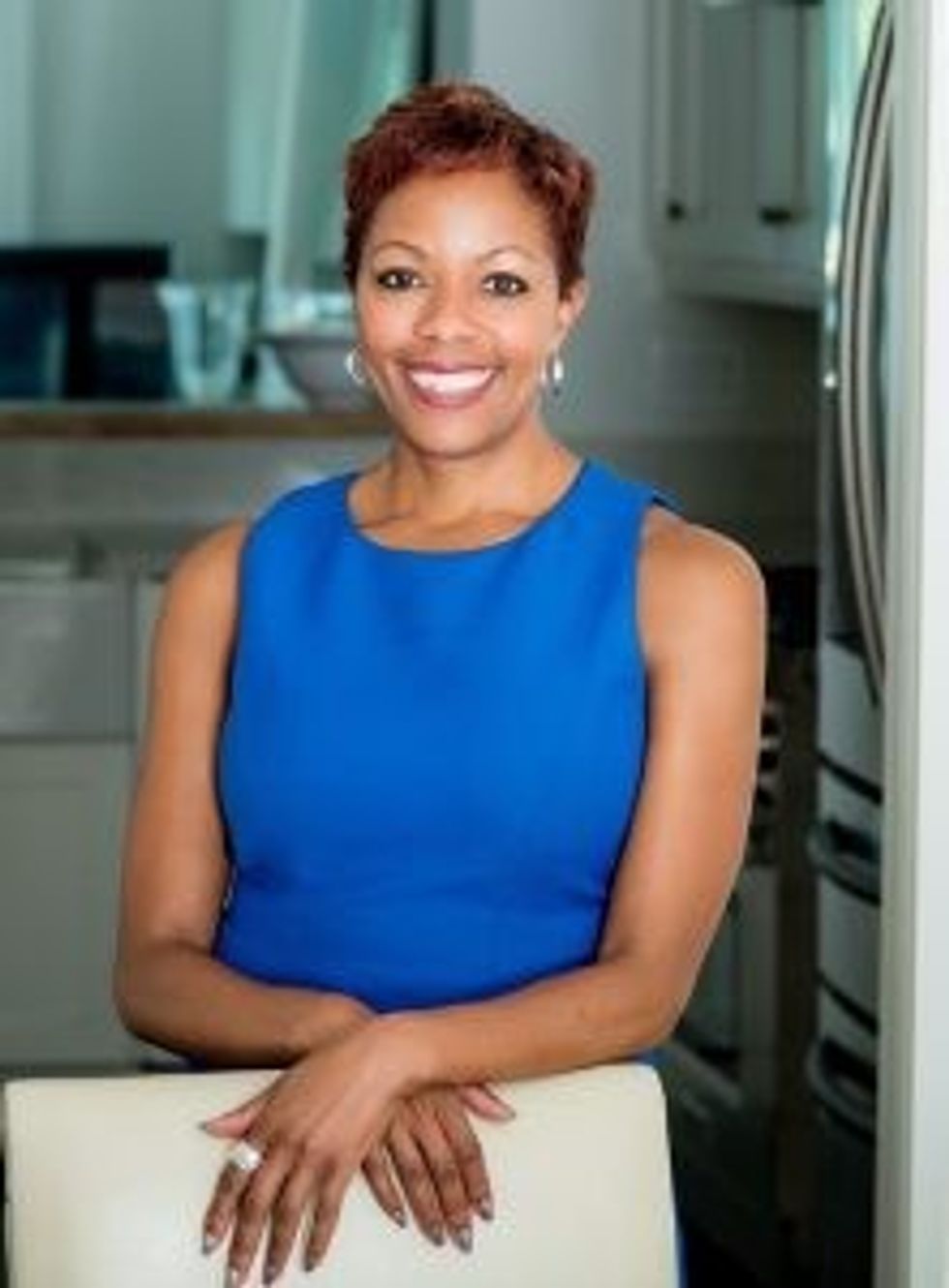 Realtor Davelle Morrison
With high prices, sky-high interest rates, and strict stress tests, however, that's exactly what's happening for many would-be buyers, she says. "We have government hurdles in place that make it difficult to buy a home and keep the dream alive, aside from the fact that prices are quite high," says Morrison. 
John Pasalis, President of Toronto-based Realosophy Realty, says it still makes sense for homeownership to be the Canadian dream. "But I don't think it makes sense for it to be an achievable dream, the way things are going," says Pasalis.
The Parental Bank
With home prices so high in places like Toronto and Vancouver, it seems near impossible to save for a down payment on a property. It's no secret that property prices have far outstripped the wages of millennials in recent years. "It's simple math: 20 years ago the cost of a home in many parts of the GTA was 2.5 times or three times the average family incomes," says Butler. "Today, that number is nine times to 10 times average family income."
Ouch.
"For most of those without a parental 'bank' to rely on, building the minimum 5% to 7.5% down payment is the hardest task," says McLister. "It can take years of disciplined saving to piece together that much money for a big city purchase. And meanwhile, prices are usually running away from you as you save."
Morrison says a large number of her first-time buyer clients relied on money from their parents for the down payment. "People are absolutely getting help from their families because it's so expensive -- it's the only way they're getting in," says Morrison. "If your family doesn't have generational wealth, it's going to be a lot more difficult for you. One of the main paths of entering the market is family money. In pricey cities like Toronto and Vancouver, we're getting to the point where it's like Europe and the only way you're getting a house is if a family member dies and passes it down to you."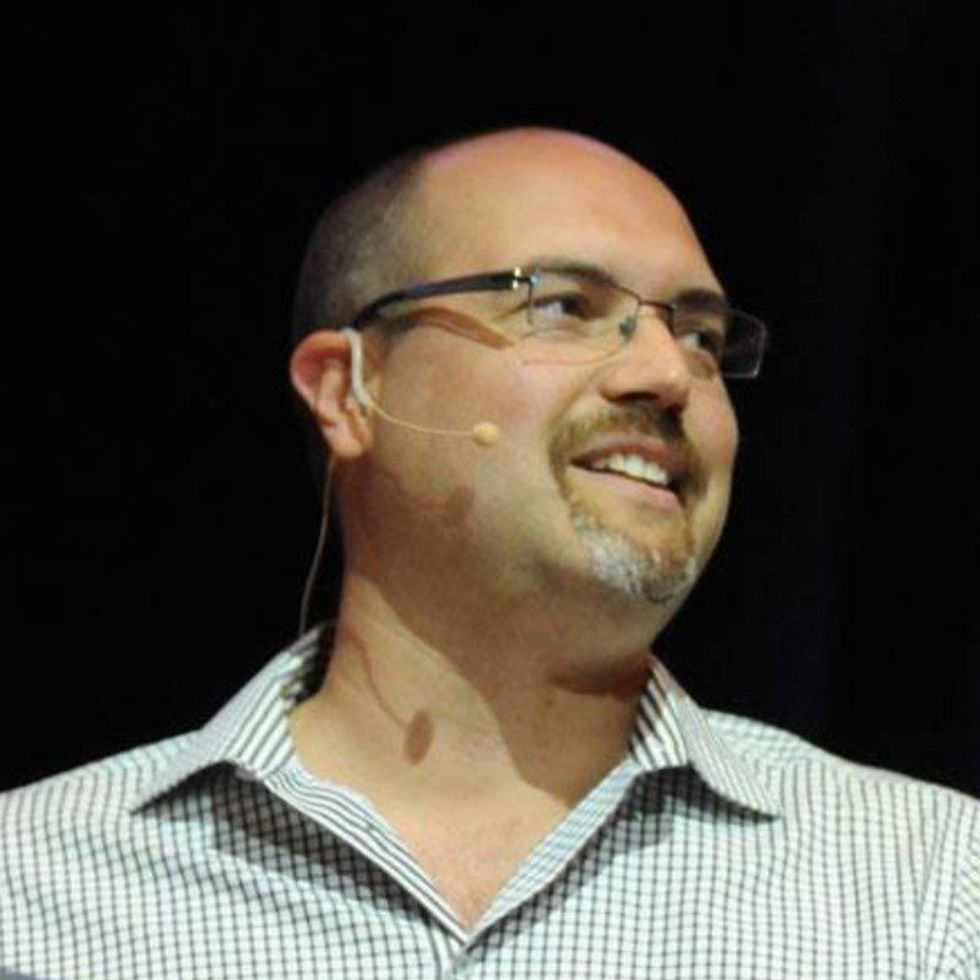 Mortgage consultant Rob McLister
While there is indeed a phenomenon of parents digging into savings or their own home's equity to fund their adult children's down payment, not everyone is lucky enough to have this option.
Aside from that pesky down payment -- or lack thereof -- a second hurdle to home ownership is the stress test; another place parents can come into play. "Young people have higher-than-average debt ratios," says McLister. "That makes it harder to pass the stress test and qualify for a mortgage. That's why buying your first home with a co-buyer (friend, relative, colleague, etc.), for example, sometimes makes sense. Just be sure to have a lawyer-reviewed cohabitation agreement."
Singles Have the Short End of the Stick 
Of course, homeownership is much more attainable when two incomes -- and perhaps gifts from two sets of parents -- are involved. For singles, homeownership is a lot more of a challenge. 
"Most of the time, it's two people buying," says Morrison of her first-time homebuyers. "The sad part about everything being so expensive and all the hurdles you have to jump is that it's making it harder for singles to buy. Couples can still buy, they just have to buy cheaply. I don't like that there's this single tax, where if you're single, you can't buy."
Morrison points to stats that indicate that there are now more single households than couple and family households. "So much of our narratives centre around families, but we never talk about the singles," says Morrison. "We need to gear things toward singles."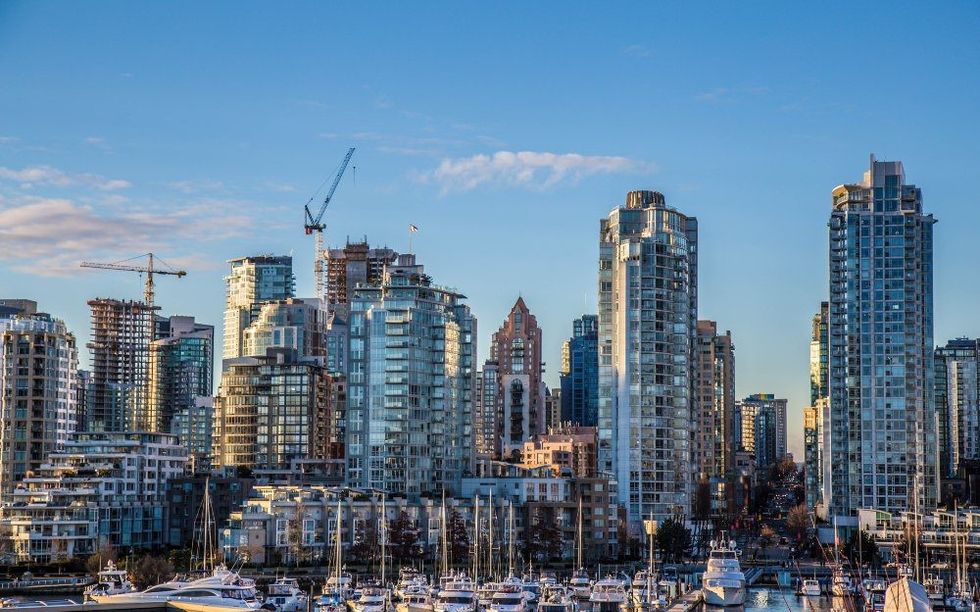 Pashu Ta Studio / Shutterstock
Redefining the Typical Home
There was a day when visions of homeownership involved a house with a yard on a quiet street, but times have changed. While a detached home may be out of the question at the moment, condos, townhomes, and multiplexes aren't as out of reach.
"There's an obsession with having a home with a backyard," says Toronto urban planner Naama Blonder. "And, if you're tying the dream of home ownership to that type of housing, that's the problem. The lifestyle of living in an urban environment in a condo is more affordable. My partner and I raise our kids in a three-bedroom condo that we own. It's more affordable than a house. It's not just a conversation about ownership versus renting, it's also about what you own. People will see a cultural shift with families raising kids in condos."
The reality is that living in the downtown core won't be an option otherwise. "Purchasers will be priced out of many houses in Toronto, as they should be in a growing city because I don't even think houses should exist in the core, especially close to transit," says Blonder. 
Mercer points to a newfound focus on filling the missing middle in Toronto with things like laneway suites and multiplex zoning in neighbourhoods typically reserved for single-family homes. "We're starting to see mid and gentle density type of construction throughout the city," says Mercer. "The coveted neighbourhoods will remain popular, but the types of housing will change over time. It's for the good of young people entering the market, but also for aging people looking to downsize but remain in the same neighbourhood. The direction we're going in terms of housing policy will allow for more variety in both existing neighbourhoods and new developments." 
Mercer says this will make it easier to move around in the housing market. "It's difficult to get in, but once you're there and building equity, if your needs are changing and you want to move from your condo, you can but it doesn't need to be directly into a detached house -- it can be a stacked town or plex," he says. "Hopefully we'll see more of these types of housing because it allows people to take smaller steps through the housing market. Going directly from a condo to a house is a big risk from a financial perspective for many households."
Renting Is No Dream
Nobody in the market for a rental in Toronto or Vancouver needs the reminder that rent prices have skyrocketed to the point that it's almost cheaper to buy a condo than rent one -- that is, if you have the down payment. Rents in Toronto have recently soared to record-breaking heights (as in, over $2000 for a studio condo). Furthermore, those not protected by rent control -- that is, if they live in buildings occupied after November 2018 -- can see their rents hiked as much as 30% or more. 
"Homeownership will continue to be the Canadian dream not just to get into the wealth growth associated with real estate, but the flip side is that Canada has a terrible system for renters," says Pasalis. "It's not like we build a ton of affordable rental housing where you have the security to be a long-term tenant in something that's affordable. That's an option in many other countries, but not in Canada."
TRREB's latest stats support this. "We initially saw a shift over much of 2022, especially with the increase in interest rates, from the ownership market to the rental market," says Mercer. "We saw tight rental conditions as a result and double digit rent increases in some cases. Our poll told us that renters and would-be renters said that if they see more hikes in the rental market, that they'll shift back to a focus on home ownership. That's been happening the past number of months and I think that feeds into the increase in first-time buying intentions."
McLister says that, depending on the market and circumstances, it's possible that someone who rented all their life -- and invested the down payment and carrying cost saving -- could come out ahead. "But that scenario depends on numerous assumptions," he says. "For the average Canadian, don't bet on it." Certainly not in Toronto.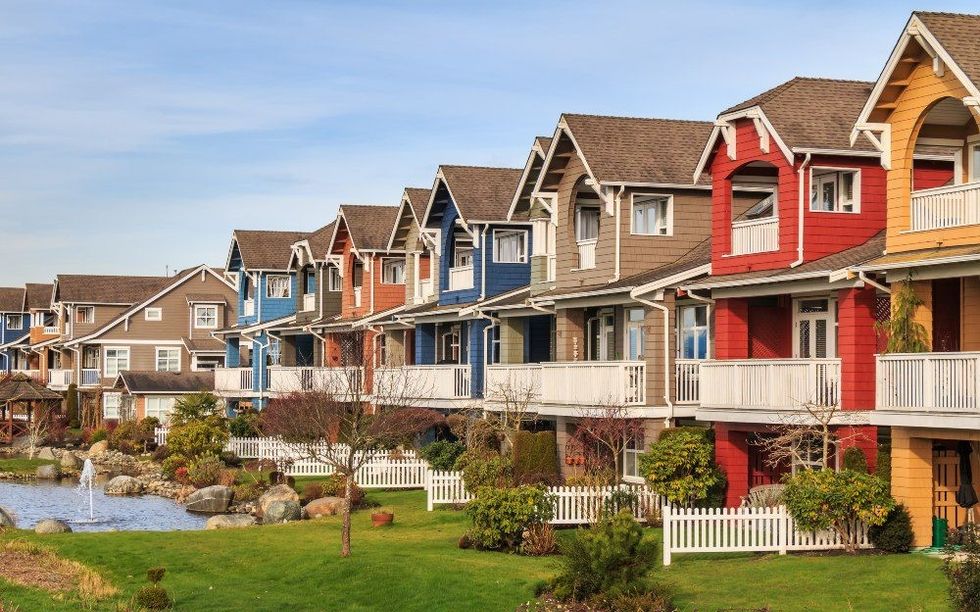 (Volodymyr Kyrylyuk / Shutterstock)
No Relief in Sight (Sadly)
Don't expect the dream of homeownership to become any more achievable in the years ahead. "It's not going to get better, and I say that as someone who tends to be an optimist," says Pasalis. "I'm not a pessimist, but I'm also a realist. The demand for housing is going to continue to outpace supply, we're going to be building less, we're going to experience a booming population growth, and all of this will continue to put pressures on home prices and rents." Although he says that we won't likely see home prices reach the same heights experienced during the bubble, these pressures on rents and homes will make things more challenging.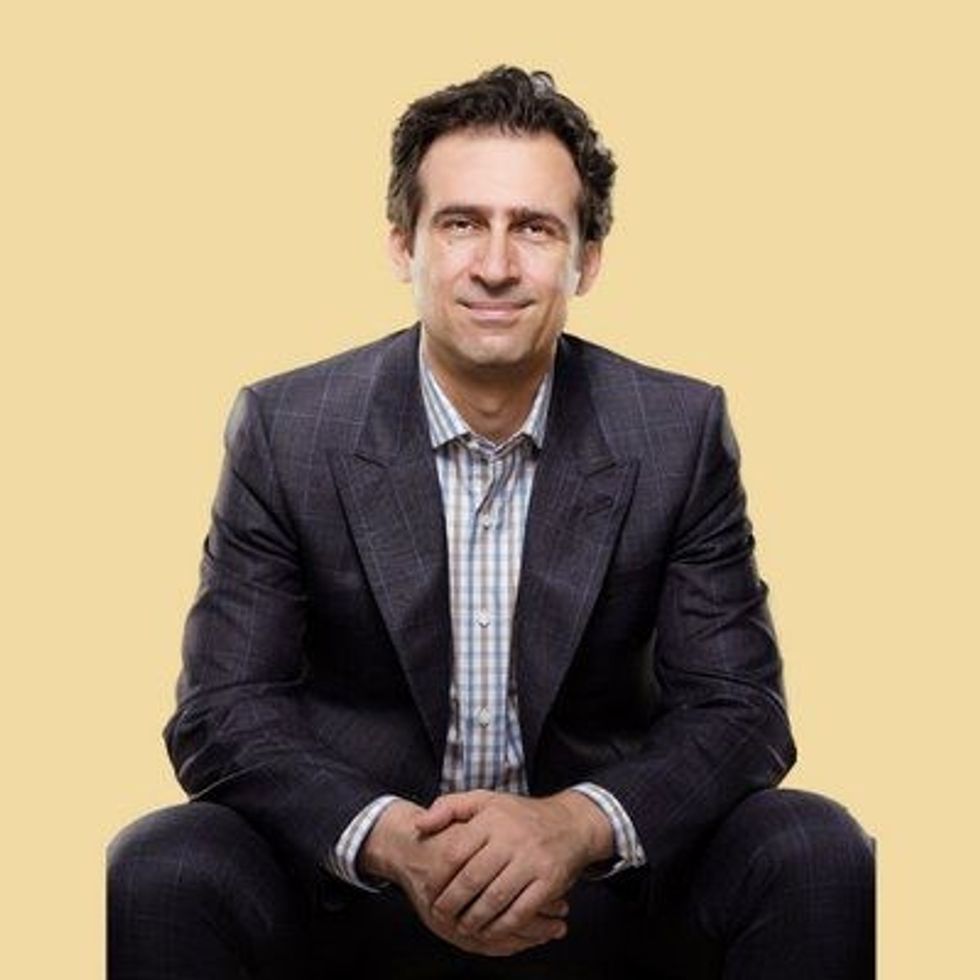 President of Realosophy Realty, John Pasalis
If it is indeed feasible to purchase a home, McLister says that the key is to get on the ladder early. "That might require borrowing a down payment, co-buying with a roommate, hitting up grandma for an early inheritance, or using a shared equity mortgage. It's critical to start building equity young. That way, you can leverage compound returns over more time to amass greater wealth. And if you can't buy something fancy, buy something small in a growing area with positive net migration."
To find balance, McLister says that Canada needs more housing supply or less demand. "It's that simple," he says. "Demand is primarily driven by immigration, and I have a prediction on that. As the housing crisis worsens, Canadians will get fed up with high immigration boosting their cost of living. So they'll use their voting power to either expel the Liberal government or force them into setting more reasonable targets. On the supply side, federal and provincial initiatives will bear fruit in the years ahead. The problem is those policies are heavily skewed toward subsidized housing. Federal programs might barely move the needle for middle-class families struggling to afford regular housing in urban markets."
Mercer too points to the pressing need for more supply. "We need to get shovels in the ground and take advantage of housing supply policies," he says. "This is reflected when it comes to listings of resale of homes. If people don't feel they can't list their current home to purchase another, they simply won't. So, the market is tightening."
Echoing the others, Butler doesn't see any relief in sight either. "Unfortunately no, it won't improve," he says. "There is no clear path provided by government that shows the slightest chance there will be major improvement."
At the end of the day, as unachievable as it may be, owning real estate remains a sound dream to have -- even if it's currently on life support. 
"Buying quality real estate gives you an appreciating asset, the equity from which you can parlay into other investments to build greater wealth," says McLister. "Most importantly, it's tax-free wealth -- so long as it's your primary residence. For most, that's the most significant tax break they'll ever get from the Canadian government. That makes real estate a crucial pillar of most retirement strategies."
Real Estate News