I pull up on my skidoo, a touch surprised by the remoteness of their home.
Santa and Mrs. Claus of legend are celebrated for their good and neighbourly intentions. And yet, there's not a neighbour in sight.
---
Rovaniemi, Finland, where they've lived for over 140 years, is hella hard to get to, and it's been miles since I've seen another home, let alone a Starbucks.
It's cold, too. Like, minus 12 degrees cold. The only thing warming me up is my fond childhood memories of Santa. And the heated driveway.
"We had the heated driveway installed last winter, after Blitzen lost a toe," recalls Kris Kringle, from behind a mid-century oak desk in his study. "We were late leaving the house one night, and the reindeer had been waiting for hours in the—hang on a sec—Mrs. Claus… do reindeer even have toes?"
Photo by Aaron Huber on Unsplash.
Mrs. Claus is busy in the kitchen preparing a home-cooked meal for four. Four hundred, that is…
The Kringle's kitchen is more modern than I expected; with so many hungry staffers to feed, they clearly need the most efficient and reliable of appliances.
"I just love our new Bosch dishwasher," says an ebullient Mrs. Claus. "It's the 36-inch wide model, and a godsend for getting Lutefisk off of a pan."
I don't know what Lutefisk is, but I do know a stocked fridge when I see one. The Kringle's LG Ultra Large Capacity Refrigerator is filled to its ultra large capacity with all manner of Bundt Cakes, Baked Alaskas, Bread Puddings and Egg Nog mix. And that's just for Santa.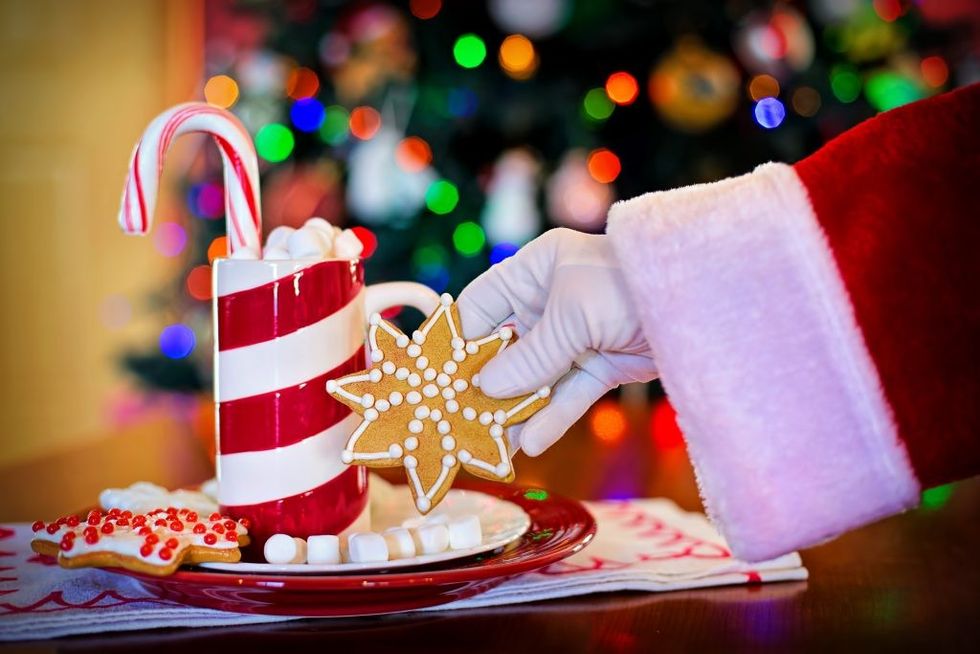 "Kris, bless his heart, is an emotional eater," whispers Mrs. Claus. "When he's feeling joyful, which is…always…he's a real chowhound."
Mrs. Claus threatened to put Santa on a diet last summer—no sugar, no carbs, no gluten—but then Santa threatened to put Mrs. Claus on the naughty list. So, she opted instead to have the elves build them a home gym.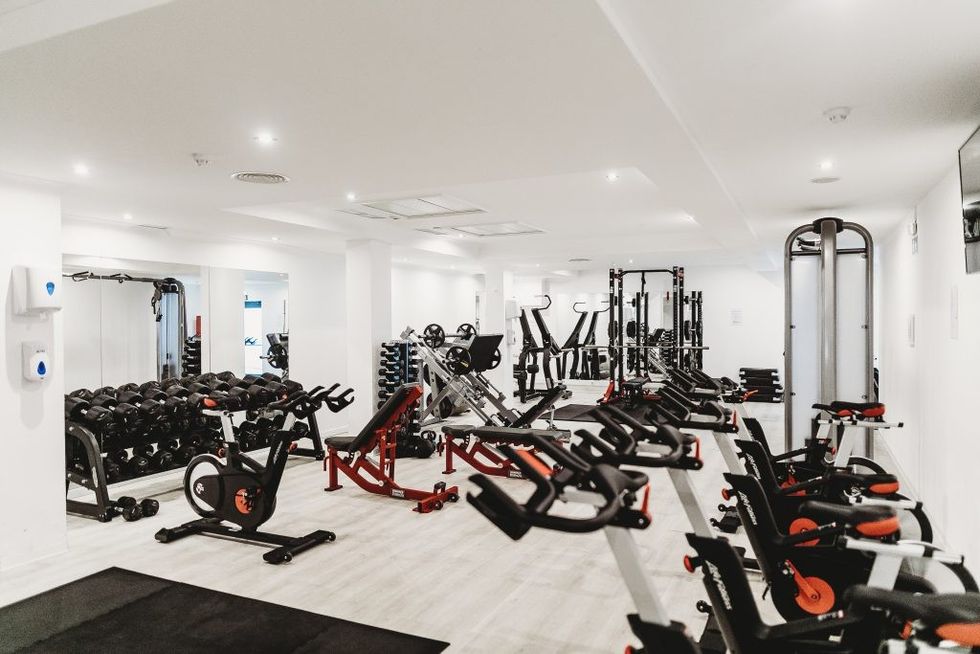 Photo by Humphrey Muleba on Unsplash.
The Kringles home gym is atypical. There is a Nautilus machine in the centre of the room, but it is designed exclusively for working out your lap muscles. There are no treadmills (Santa's beard kept getting caught up in them) and next to the free weights, there is a rack filled with sacks of toys.
"I call it the sack rack," quips Santa. "Ho ho ho. I try to do ten reps and three sets of slinging the sack onto my shoulder and off of my shoulder. Onto my shoulder and off of my shoulder".
When Santa isn't working on his body, he's working on Christmas. I'm not granted access to the workshop out back, because I am not an elf. But I did spend an hour or so in Santa's study, and it's a wonder to see.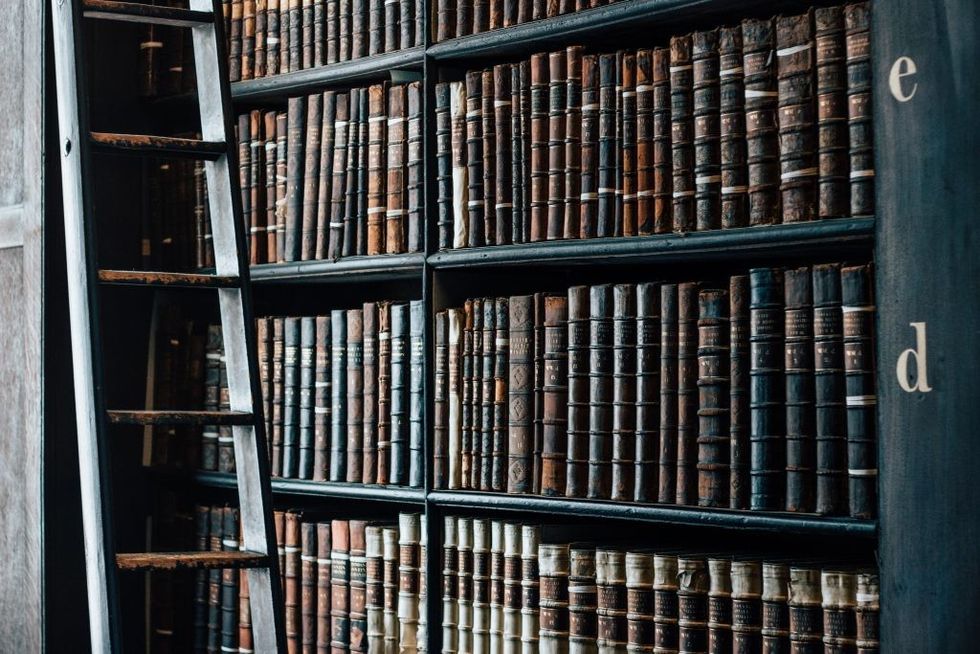 Photo by Dmitrij Paskevic on Unsplash.
Leather bound books abound, filling every inch of space. Santa, an obsessive list-maker, has the name and description of every child on the planet written down in the books, a practice that for any other person might raise alarm bells.
But Kris Kringle is definitely not any other person. His job is a vitally important one, and his workspace reflects it. The walls are filled with maps of the world, weather maps, astronomical charts, and two faded Led Zeppelin posters.
"I loved their early stuff," explains Claus.
The Kringles house is a one bedroom, as they never had children of their own. The bedroom is well appointed, with a handmade chest of drawers from the 16th-century and a spacious walk-in closet. This strikes me as strange, as I've only ever seen Santa Claus in one outfit. Next to the closet is a traditional Finnish queen bed.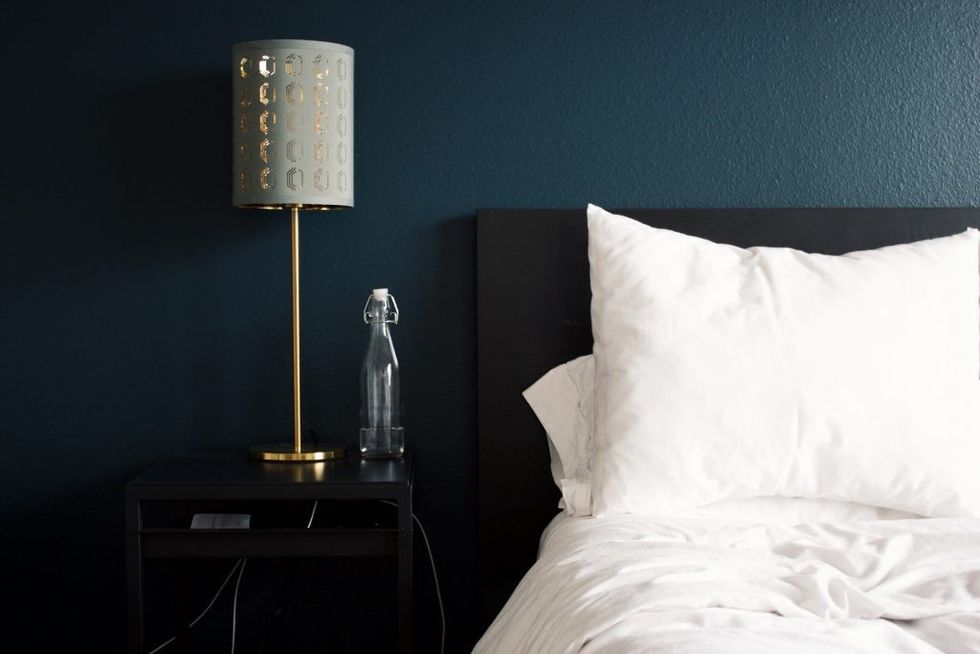 Photo by Rhema Kallianpur on Unsplash
Mrs. Claus explains: "Finnish beds are incredibly comfy. There's a skinny top mattress that sits on top of the main mattress. And we double fold thin duvets so that they sit lengthwise on the bed."
It sounds so cozy. I contemplate sneaking a nap in their bed but recall hearing that Santa sees you when you're sleeping.
The Kringles certainly are comfortable in their wintry home. But 140 years is a long time to live in any house, and I ask them if they've ever contemplated moving.
"Mrs. Claus and I looked at some condos a few years back, but the maintenance fees are prohibitive. And so few buildings welcome pets, let alone a herd of – hang on a sec – Mrs. Claus…what do you call a bunch of reindeer?"
"A pain in the butt," comes the reply from the kitchen.
No doubt the Kringles could live in a bigger home. Or a home where it doesn't take eleven hours to go get groceries. But they are happy here. The house is warm and merry and bright, and it echoes with the sounds of love and laughter.
That's nice to know…given all the joy the Kringles have brought to our homes over the years.
Style + Décor