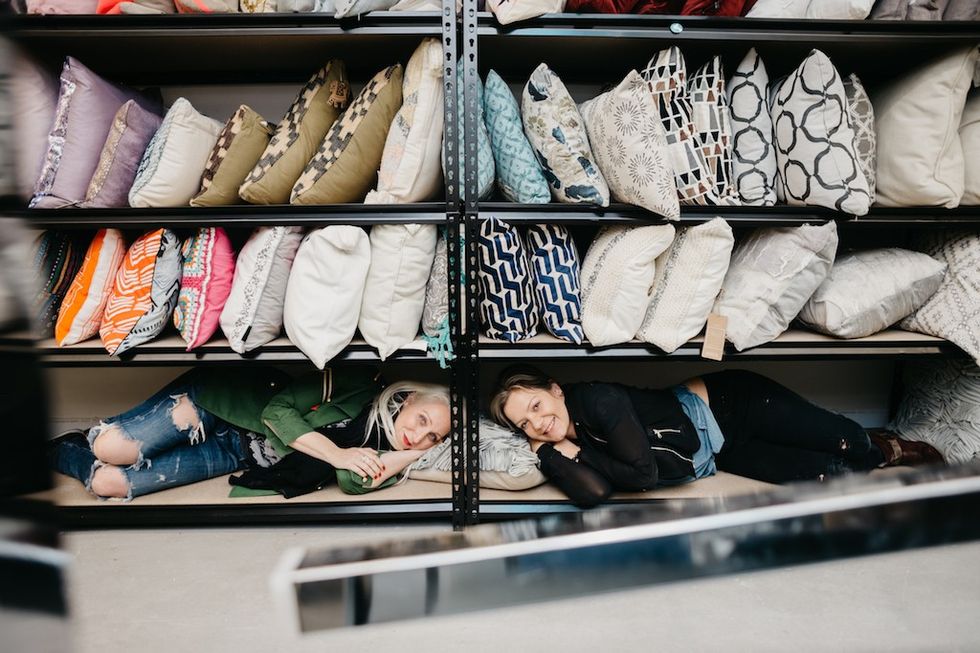 Alex Brott and Heather Hadden are a real estate duo like no other.
Whether Alex Brott would pursue real estate came down to a coin toss.
---
"I kind of thought I wanted to be a teacher and my mom was like, 'You should go into real estate. Let's flip a coin," says Brott.
So, while on that call in the office at her previous job in music industry marketing, she flipped that coin. It hit the carpet and came up heads.
Real estate.
She remembers her reaction: "Okay, I guess I'm doing this."
Flash-forward to 2008 and she meets Heather Hadden. Though the two were working for different real estate firms, they happened to be paired on a deal with Brott buying and Hadden selling.
At the time, the market had gone down significantly. That meant they were both in it for the long haul.
"The deal took us a month to put together and we were talking to each other every day," says Hadden.
"This was when we realized we did business the same way. Had the same attitude and the same work ethic. But even then it took us until three years ago to become partners. By then we were pretty well established in the business and we knew this was how we take it to the next level."
They did by forming Brott Hadden Group and joined forces with Sage Realty, which emphasizes "utilizing social and digital marketing to expand the reach of traditional real estate."
Brott and Hadden certainly bring the heat in that department. If you look up the top Toronto real estate agents on social media, they are number one.
The duo talks about the story behind their rise and reveal the biggest mistake you can make when it comes to the value of your home …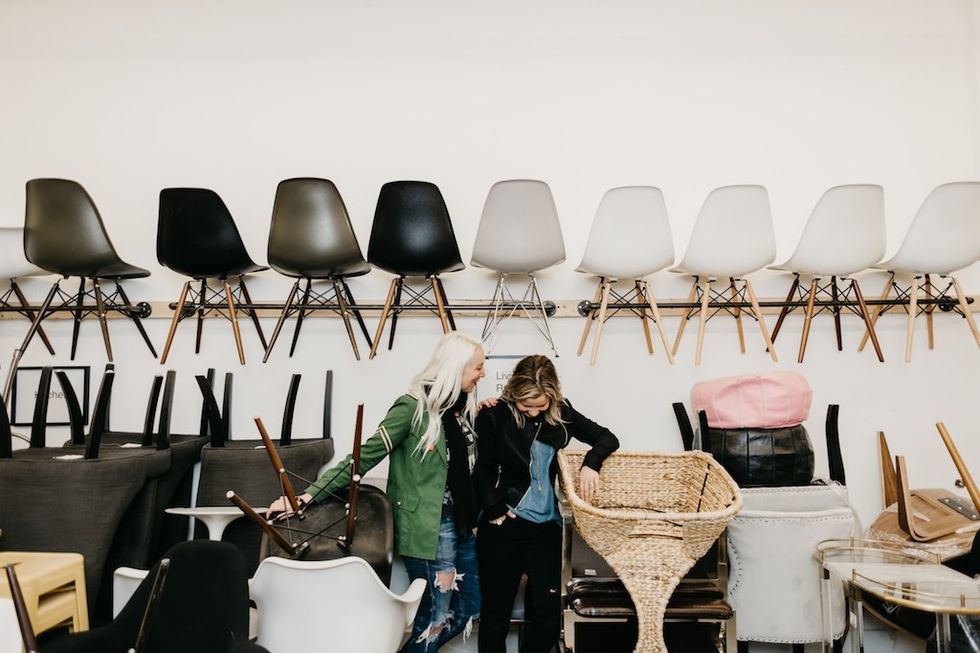 You mentioned that the two of you do business the same way. What way is that?
Heather: I think just very client-centred. Not pushy. And we truly care about our clients.
We work mostly by referral. So we're less into making a deal happen and more into making people feel great about what they're buying. We often talk people out of buying things if we think it's the wrong decision for them.
We both have a lot of integrity, so we work well together. And we have the same values. 
Alex: So many people told us, "Don't partner! You're going to wreck your friendship!" But I'm okay with it because I feel like the two of us share a brain. I can look at her and say, "What do you think this house will sell for?" And she will say the number I'm thinking of. 
What qualities do you need to build your own shop and make it successful?
Heather: You need integrity. That's the first thing.
You need to always be truthful and actually look out for the needs of the client before your own. You need to work very hard and be ready to work 24/7.
Get a mentor. Both Alex and I had a mentor that we could ask questions to and learn from. That's important.
What differentiates Brott Hadden Group from other realtor teams in the GTA?
Heather: I think the staging.
We have our own staging warehouse and we stage every house we do. We have an amazing photographer — the best in the city. He makes a huge difference for everything we do. We often do everything from renting art to getting landscapers, painters and whatever else we need. We're just full-service. And I think our social media is a big deal too. 
Alex:  I have no idea what differentiates us from other people. I don't really care what other people are doing. 
It is a big deal, so what do you both get about social media that other agents in the city don't?
Heather: We've watched the real estate industry change dramatically over the last 10 years.
We thought it would go this direction, but people are literally seeing places on Instagram and buying them. We get more hits on social media than we do on Realtor.ca. It's a great avenue to use to get people interested in buying our properties. It's an immediate relationship and they get a feel for what we're about.
You'll never see our faces in any of the marketing. We believe in marketing the actual property.
Alex would call it, "Real estate porn." Our Instagram is full of great pictures with great staging and that's what sells properties. 
Alex: I think the social media component is really important.
Less of us are watching television and getting our news from television. People get their news and all the stuff they want to know in the day by Facebook.
So the social media component is really important because it's the first place people go to when they're bored or they need to kill some time. And we want to get in front of those people who are already engaged and already use those platforms to get their news.
We really spend a lot of time on the back-end being strategic about our listings and who we're trying to attract. You can really tweak your searches on the back-end.
If we're selling a one-bedroom condo downtown, we're going to be talking to young people, investors and people who are already downtown renting something. We're strategic on the back-end in asking where do these people live and what do they like to do? What bars and restaurants do they like to go to?
We tailor our searches to hit the people we need.
How does the design of your office reflect the values of your firm?
Alex: It's important to have a space where people feel they can identify with a vibe.
I think it's really important to do your best to create a comfortable vibe that feels like a space you want to be in, but is also a bit design-y. We want our properties to stand out in this way that they're a little bit edgy, but they're beautiful.
I think people watch a lot of HGTV. And everyone feels like they're a designer or they have an interest in design, so we really want to appeal to those people and make those people fall in love with our listings and our space. 
What's your take on the Toronto market as it stands right now?
Alex: Despite the news, I would say the market has rebounded quite a bit and we are in quite a healthy market, but it's neighbourhood-based, which is odd.
Normally, in the past, when the market is up, it's up all over the place. It seems now there's more of a drive to be in neighbourhoods that are walker-friendly and transportation-friendly: Leslieville, the East End, West End and downtown. It seems there's a lot of action there right now. More so than other areas and that's the first time we've seen that. 
Heather: I feel like it's the first time it has been that and not the other stuff because I feel like downtown has been busy for a while. It's not new that it's downtown, it's just alarming that in other parts of the city, it seems to be a little bit down like a different market.
I really believe that properties that are priced well still have appreciated and will do well. 
Alex: If people are smart about the renos they do. Everyone, let's stop being jackasses. People have been ruining houses in an effort to flip them. It's a travesty and it impacts the value so they don't appreciate as well.
Industry Profiles