Real Estate News
Here Are 3 Strategies To Achieve Housing Affordability In Toronto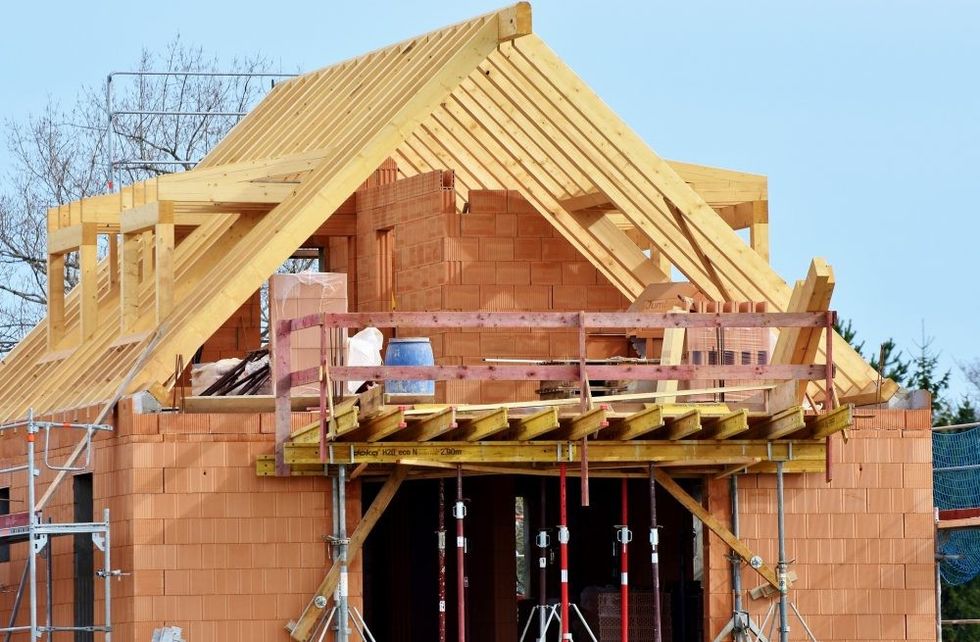 How to house our city is a top election issue in Toronto.
Affordability is no longer a crisis confined to supportive housing; it has jumped the income band to include most people in Toronto who do not already own homes — working and middle-class, even high-wage earners.
Part of the challenge in delivering appropriate and affordable housing is that a "tall and sprawl" pattern of development has emerged in the Greater Toronto Area: One-bedroom condos at high-density nodes or single-family homes at increasingly distant locations on the urban fringe.
As a result, households must choose between squeezing into a small condo in a high-rise tower close to good employment, amenities and transit, or a single-family home not served by either transit or amenities and requiring a long commute.
Many young Toronto families are leaving the boundaries of Toronto to "drive to qualify" for a home they can afford elsewhere in the region.
We hear a lot about the loss of talent, but so much more is at stake. This housing flight guts Toronto of its occupational and income diversity — the sales and service people, health-care workers, creatives, teachers and others that the city needs to function and thrive.
What the Toronto region desperately needs is multi-unit family-friendly housing with good access to services, schools, jobs, and transit. This is what's called the "Missing Middle."
This type of housing supply is made up of stacked townhomes, low-rise walk-up apartments, and mid-rise buildings along residential main streets.
Right now, there is little supply of this type of housing, currently a boutique market with a price point still out of reach for most families. But if we build more of the right supply, we can put this type of ownership within reach of more households.
There are solutions — and who we elect will directly influence whether appropriate strategies are applied to our urban problem.
1. Revise zoning and development policy to target the right supply.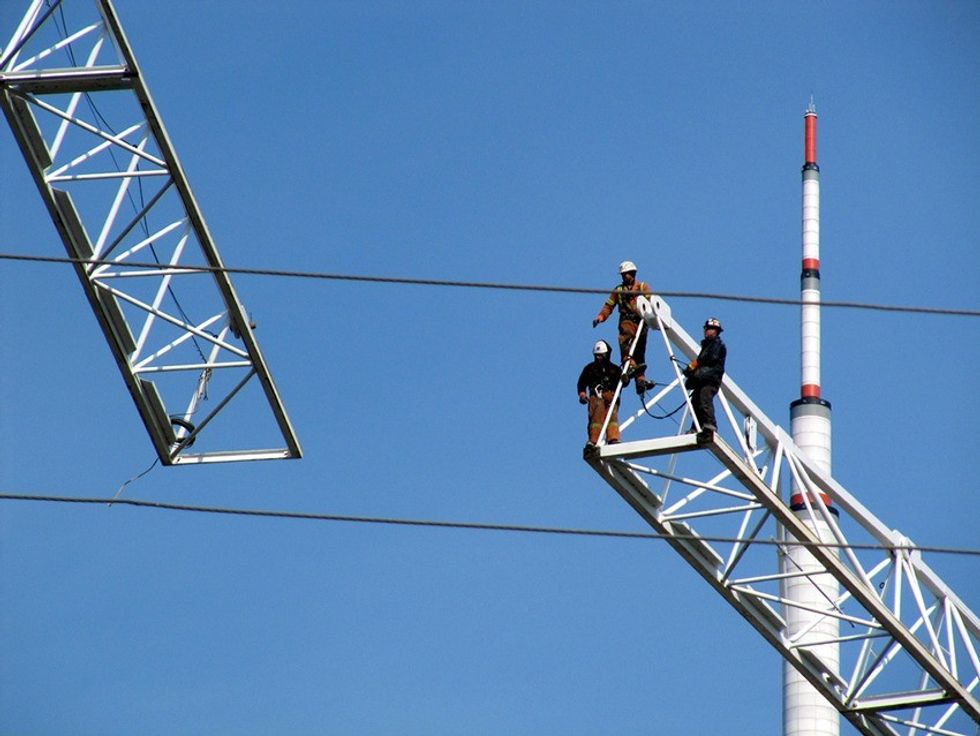 There is no shortage of cranes in Toronto's skyline.
Close to 100,000 condo units are set to roll out in the Toronto region over the next five years. This is a record high – more than we've ever seen before. However, the majority are one-bedroom condos and more than 80 per cent of units are in buildings 20 storeys or higher.
These units might be attractive to investors, but they are mostly unsuitable for "upsizing" Millennials. A vast majority are sold directly to investors, not end users.
Critics point to the need to remove red tape to build more supply.
But removing red tape for all development everywhere will just result in more of the "tall and sprawl" variety that we already have.
We need policy-makers to target the housing supply we need — missing middle, rental, mid-rise, affordable, and so on, with progressive reforms to zoning and policy to make the type of supply we need more cost-competitive.
2. Gently intensify cities to increase supply without sprawl.
It's a myth that there's a shortage of land to accommodate much of the supply of housing we need within our urban boundaries, not having to rely on sprawl.
A recent case study by Ryerson City Building Institute found that Mississauga could add approximately 174,000 new multi-unit homes (at an average unit size of over 1,000 square feet) via low- and medium-density intensification, accommodating 435,000 new residents.
These conservative densities would meet population growth projections to 2041 with room to spare, enough to accommodate 85 per cent all of Peel Region's assigned growth through to 2041.
This same type of analysis can be conducted for municipalities throughout the region, including the City of Toronto, identifying the potential of intensifying plazas, parking lots and other infill sites with a range of housing typologies and building scales for a spectrum of household incomes.
3. Harness public land for transit-oriented development.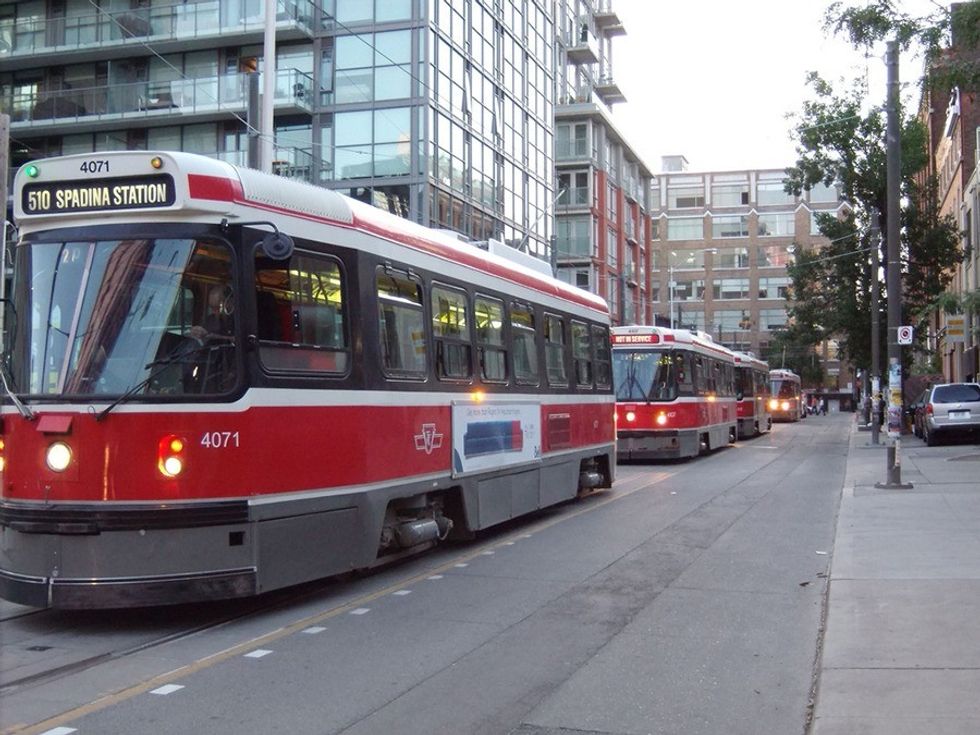 Another important strategy to build affordable housing is to harness public land, but how public land is leveraged and what for, is critical.
Public agencies should try to avoid selling land to developers (especially not below market value) for a one-time influx of cash and a promise to build affordable housing.
Instead, public lands should be leveraged in the form of long-term leases that will benefit both public and private interests and generate long-term sustainable revenue.
In the case of developing on public lands near transit stations, our public agencies (CreateTO, TTC, Metrolinx and the like) bring to two valuable assets to the table: land and transit infrastructure, along with the capacity to speed up the approvals process.
Without selling the land (and alleviating developers of high land cots) the public agency can partner with private or non-profit developers to build homes for a range of family sizes and incomes, both rental and market, along with a mix of commercial and retail spaces, parks and investments in the public realm. Both parties share in the sales, profits and rents from completed projects that the public sector can direct toward more affordable housing and transit investments.
This last approach has worked in New York, Denver, Singapore, Hong Kong and London, and most recently in Montreal. It has delivered housing and transit-oriented mixed-use neighbourhoods, building transit ridership and enabling households to save money by relying less on private vehicles.  It's a win-win solution and a way to harness developers as city builders, working together to achieve public policy objectives, while leveraging in perpetuity public land–a vital asset.