Real Estate News
Your Last-Minute Housing Guide for the Federal Election
Canadians will be heading to the polls in a matter of days to determine Canada's next prime minister.
And, while many Canadians didn't expect that they would be voting quite so early (and opposition leaders have scrutinized Liberal leader Justin Trudeau for calling a federal election during a pandemic), voters will soon have their say as to which government the country will run under for — potentially — years to come.
Five major political parties in Canada are vying for the chance to form the country's next government — the Liberal Party, the Conservative Party, the Green Party, the New Democratic Party, and the Bloc Quebecois, led by Trudeau, Erin O'Toole, Annamie Paul, Jagmeet Singh, and Yves-Francois Blanchet, respectively.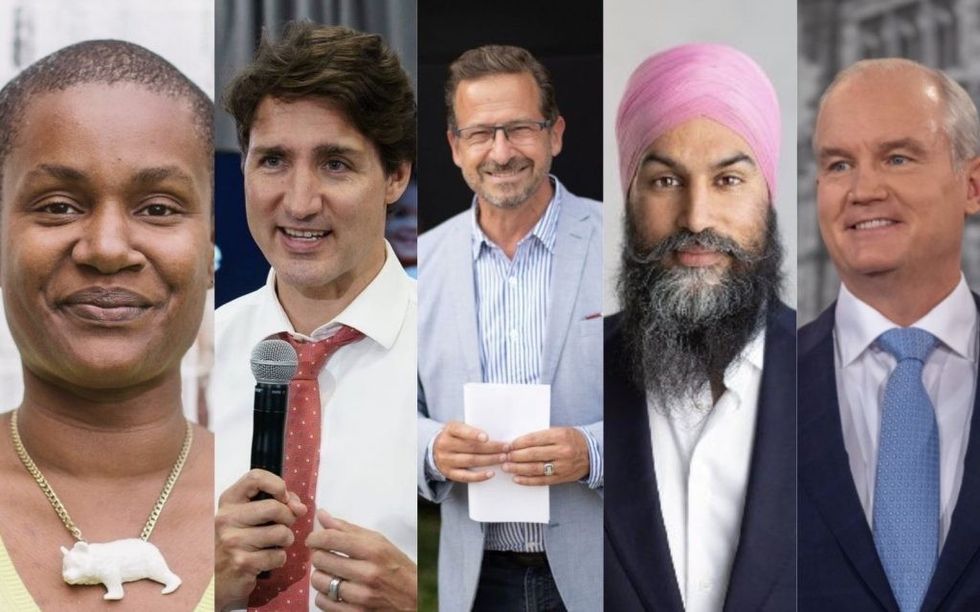 READ: Federal Election Promises Fall Short of What is Needed for 'Significant, Long-Lasting Impact' on Housing
In the lead-up to the federal election, the major parties each vowed to tackle several important issues, including health care and the pandemic, Indigenous reconciliation, spending and the economy, affordability, taxes, housing, climate change, and child care. While most of the parties have made pledges in all of these categories, many of them differ (at times, vastly) in terms of what they're promising.
However, a prominent focus in most parties' platforms is how to address the severe shortage of affordable housing in Canada. The three leading parties have promised to build more homes and make purchasing easier for Canadians, while also making it harder for foreigners to buy residential property.
If you're still undecided about which party you should vote for, we've put together a last-minute guide on everything you need to know about the housing promises each party has made before the 2021 federal election on Monday, September 20.
The Liberals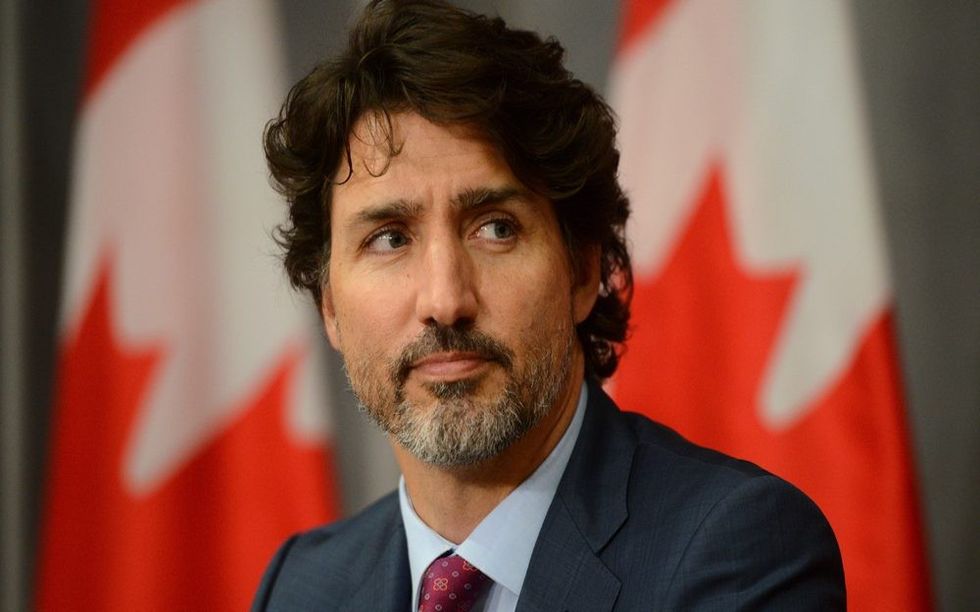 Homeownership:
The Liberals say their plan would help young Canadians afford a down payment faster by introducing a tax-free First Home Savings Account that would allow Canadians under 40 to save up to $40,000 toward their first home and withdraw it tax-free to put toward their purchase, with no requirement to repay it.
Double the first-time homebuyers tax credit from $5,000 to $10,000 — an incentive that would help buyers with the many closing costs that come with buying property.
To reduce mortgage costs, a Liberal-led government would force the Canada Mortgage and Housing Corporation to reduce mortgage insurance rates by 25% — a $6,100 annual savings for the average household.
For those ready to buy, Trudeau said the Liberals would "make sure the process is fair and transparent" by creating a Home Buyers' Bill of Rights that would ban measures like blind bidding, which would require home sellers to disclose competing offers on their properties.
Impose a ban on new foreign ownership for the next two years and expand the upcoming tax on vacant and underused housing owned by non-resident and non-Canadians to include foreign-owned vacant land within large urban areas.
Impose an "anti-flipping tax" on residential properties, which would require that properties either be held for at least 12 months or face taxes — a move intended to reduce speculative demand in the marketplace and help cool excessive price growth.
RELATED: Smoke and Mirrors or A for Effort? Liberal Housing Strategy Divides Experts
Build more homes:
Renting:
The Liberals are also proposing a sort of "rent-to-own" program, with $1 billion in loans and grants to help make it easier for renters to get on the path towards homeownership while renting.
Review the tax treatment of large corporate owners of residential properties such as Real Estate Investment Trusts (REITs) who are increasingly trying to amass large portfolios of Canadian rental housing, putting upward pressure on rents.
READ: Liberals' $1B 'Rent-to-Own' Plan May Sound Nice to Voters, But Most Won't Benefit From It
Social programs:
Work with Indigenous partners to co-develop an Urban, Rural, and Northern Indigenous Housing Strategy to ensure more Indigenous people have access to safe and affordable housing, and will support this strategy with dedicated investments.
Work with Indigenous partners to create a National Indigenous Housing Centre which will see Indigenous people overseeing federal Indigenous housing programs once fully realized.
Make additional investments in First Nations, Inuit, and Métis Nation housing, as the party continue to work towards meeting its 2030 commitment on closing the gaps for Indigenous infrastructure.
Appoint a Federal Housing Advocate within the first 100 days to ensure that all government commitments towards ending chronic homelessness are being fulfilled.
Additionally, if re-elected, the party says it will establish the Canada Financial Crimes Agency, which will serve as Canada's first-ever national law enforcement agency solely dedicated to investigating and combatting all forms of major financial crime, including the presence of money laundering in the housing market.
The Conservatives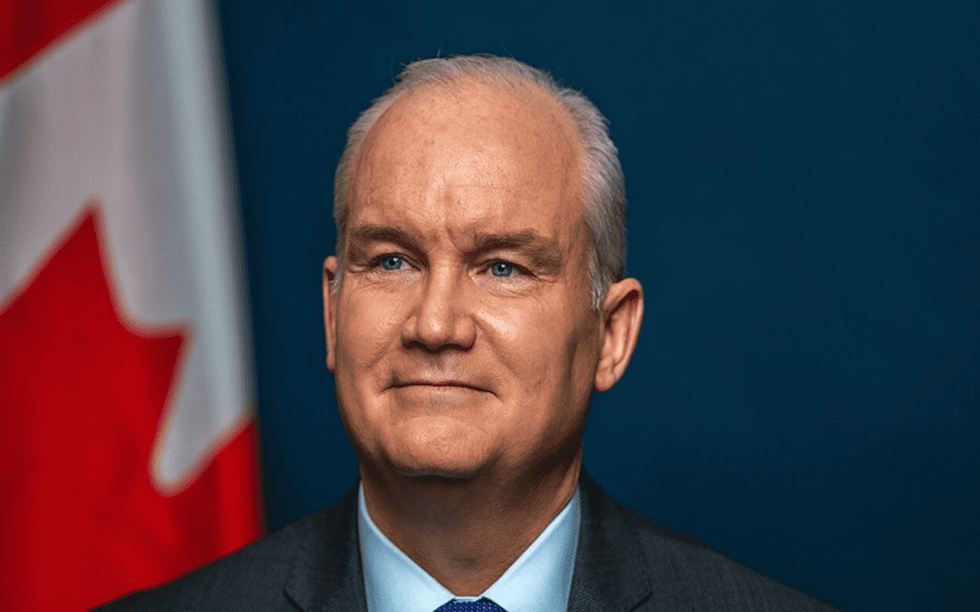 Homeownership:
Encourage a new market in seven- to ten-year mortgages to provide stability both for first-time home buyers and lenders.
Remove the requirement to conduct a stress test when a homeowner renews a mortgage with another lender instead of only when staying with their current lender, as is the case today. This will increase competition and help homeowners access more affordable options.
Increase the limit on eligibility for mortgage insurance and index it to home price inflation, allowing those in high-priced real estate markets with less than a 20% down-payment an opportunity at home-ownership.
Fix the mortgage stress test to stop discriminating against small business owners, contractors, and other non permanent employees including casual workers.
The Conservatives say they will never tax Canadians' capital gains on the sale of a principal residence.
Implement comprehensive changes to the Proceeds of Crime (Money Laundering) and Terrorist Financing Act, and give FINTRAC, law enforcement, and prosecutors the tools necessary to identify, halt, and prosecute money-laundering in Canadian real estate markets.
Establish a federal Beneficial Ownership Registry for residential property.
Closely examine the findings and recommendations of the Commission of Inquiry into Money Laundering in British Columbia, which is doing important work, and quickly implement recommendations at the federal level.
Ban foreign investors not living in or moving to Canada from buying homes here for a two year period after which it will be reviewed.
Build more homes:
Increase supply by implementing a plan to build 1 million homes in the next three years.
Build public transit infrastructure that connects homes and jobs by bringing public transit to where people are buying homes and require municipalities receiving federal funding for public transit to increase density near the funded transit.
Review the extensive real estate portfolio of the federal government – the largest property owner in the country with over 37,000 buildings — and release at least 15% for housing while improving the Federal Lands Initiative.
Enhance the viability of using Community Land Trusts for affordable housing by creating an incentive for corporations and private landowners to donate property to Land Trusts for the development of affordable housing.
Explore converting unneeded office space to housing.
Renting:
Incentivize developers to build housing Canadians need, by encouraging Canadians to invest in rental housing by extending the ability to defer capital gains tax when selling a rental property and reinvesting in rental housing, something that is currently excluded.
Encourage foreign investment in purpose-built rental housing that is affordable to Canadians.
Social programs:
Continue the Conservative commitment to Reconciliation with Canada's Indigenous Peoples by enacting a "For Indigenous, By Indigenous" strategy — long called for by Indigenous housing advocates.
Canada's Conservatives say they are committed to putting a stop to federal paternalism and instead partnering with Indigenous communities and empowering Indigenous Peoples with the autonomy to meet their own housing needs.
Invest $325 million over three years to create 1,000 residential drug treatment beds and 50 recovery community centres nationwide.
Investigate the potential use of surplus military housing for homeless veterans.
The NDP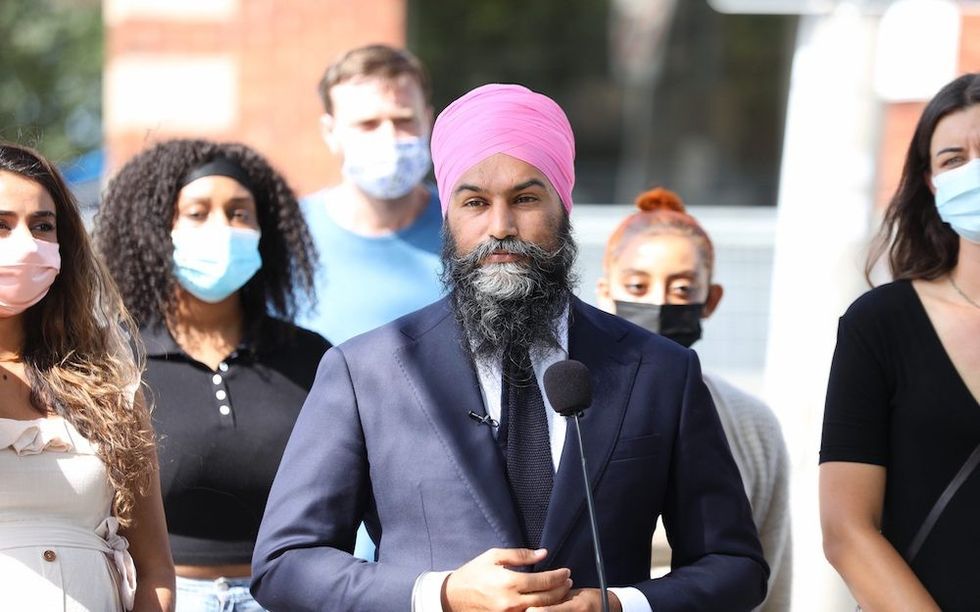 Homeownership:
Re-introduce 30-year terms to CMHC insured mortgage on entry-level homes for first-time homebuyers.
The party will also give people a hand with closing costs by doubling the Home Buyer's Tax Credit to $1,500.
Provide resources to facilitate co-housing, such as model co-ownership agreements and connections to local resources, and ease access to financing by offering CMHC-backed co-ownership mortgages.
The NDP says it will go after big money investors by putting a 20% Foreign Buyer's tax on the sale of homes to individuals who are not Canadian citizens or Permanent Residents.
The NDP says they would target money laundering and organized crime within the housing sector by making it harder to hide behind nameless companies and giving regulators more teeth.
Build more homes:
If elected, the NDP says it will increase housing supply by building 500,000 affordable homes in ten years, with the first half done within five years.
The NDP says it will also set up dedicated fast-start funds to streamline the application process for co-ops, social, and non-profit housing, and help communities get the expertise and assistance they need to get projects off the ground.
The party says it will mobilize federal resources and lands for these projects, turning unused and under-used properties into vibrant new communities.
Renting:
Provide rent relief to families struggling to afford rent in otherwise suitable housing.
Waive the federal portion of the GST/HST on the construction of new affordable rental units — a change that will help get new units built faster and keep them affordable for the long term.
Social programs:
Address the Indigenous housing crisis and put an end to chronic overcrowding and long-wait lists by working with Indigenous communities to implement co-developed, fully funded Indigenous National Housing Strategy within our first 100 days in office.
Deliver a National Action Plan to end gender-based violence, backed by funding to ensure that shelter services and other programs are available in all regions of the country, especially areas that have traditionally been under-served.
Green Party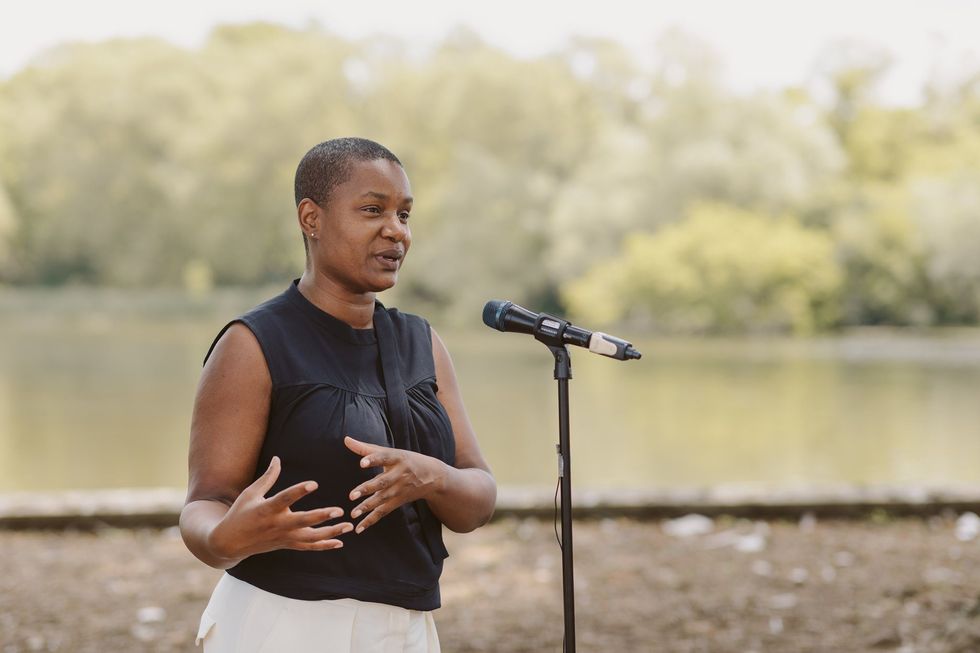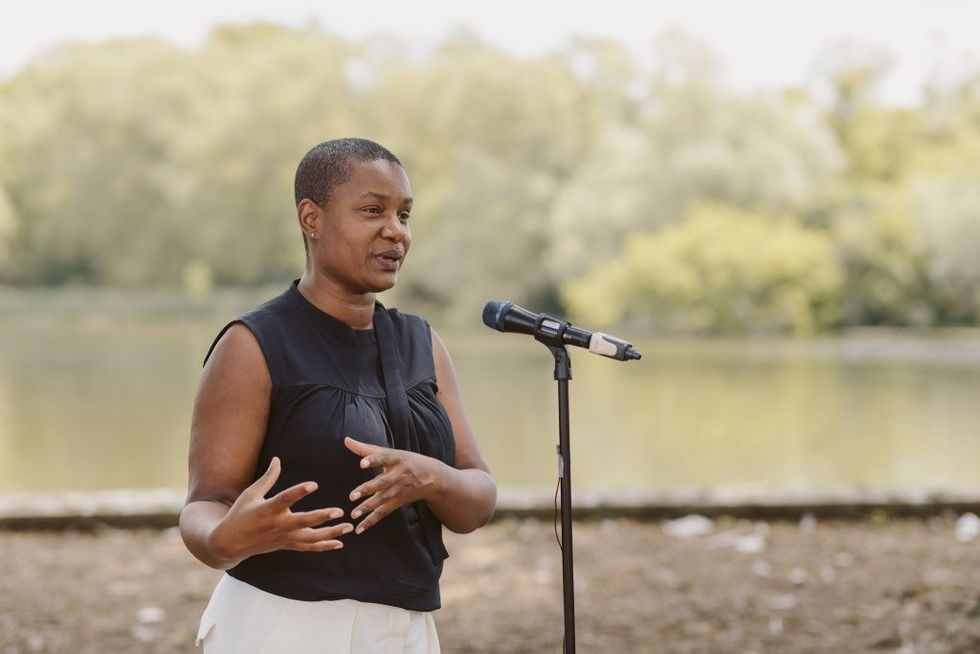 Homeownership:
Immediately appoint the Federal Housing Advocate, as established in the National Housing Strategy Act.
Raise the "empty home" tax for foreign and corporate residential property owners who leave buildings and units vacant.
Assess the role of real estate investment trusts (REITs) in Canada's housing market.
Close tax haven loopholes that allow foreign investors to hide the names of beneficial owners of properties in Canada.
Crack down on money laundering in Canadian real estate.
Build more homes:
Invest in construction and operation of 50,000 supportive housing units over 10 years.
Build and acquire a minimum of 300,000 units of deeply affordable non-market, co-op and non-profit housing over a decade.
Require covenants to ensure that subsidized construction remains affordable over the long term.
Restore quality, energy efficient housing for seniors, people with special needs and low-income families, by providing financing to non-profit housing organizations, cooperatives, and social housing to build and restore quality and affordable housing.
Implement integrated housing, so that everyone can afford to live in the communities in which they work and under quality conditions.
Restore tax incentives for building purpose-built rental housing, and provide tax credits for gifts of lands, or of land and buildings to community land trusts to provide affordable housing.
Remove the "deemed" GST whenever a developer with empty condo units places them on the market as rentals.
Require that housing developments that receive federal funding must ensure that 30% of all units in each development must be deeply affordable and/or available to people with disabilities and special needs.
Renting and affordable, non-profit, co-operative, and supportive housing:
Establish a national moratorium on evictions and maintain a moratorium on evictions until the pandemic is over and for a reasonable time thereafter, in cooperation with provincial governments.
Create national standards to establish rent and vacancy controls.
Protect the existing stock of affordable housing by funding the purchase of buildings by non-profit and cooperative affordable housing organizations.
Expand the Rapid Housing Initiative to bring new affordable and supportive housing onstream without delay. With this expansion, more quality projects with funding and agreements already in place can quickly become affordable or supportive housing.
Create a Canada Co-op Housing Strategy and update the mechanisms for financing co-op housing, in partnership with CMHC, co-op societies, credit unions and other lenders.
Re-focus the core mandate of CMHC on supporting the development of affordable, non-market and cooperative housing, as opposed to its current priority of supporting Canadian lenders to de-risk investment in housing ownership.
Social programs:
Appoint a Minister of Housing to meet the needs of affordable housing that are unique to each province.
Declare housing affordability and homelessness a national emergency.
Redefine affordable housing using a better, updated formula, that accounts for regional variations across the country.
Appoint a Minister of Housing to oversee the unique housing needs of each province.
Guided by First Nations, Inuit, and Metis Nation, develop inclusive and culturally appropriate Urban Indigenous Housing Strategies.
Change the legislation that prevents Indigenous organizations from accessing financing through CMHC to invest in self-determined housing needs.
Allocate funding towards urban Indigenous housing providers.
Develop and implement an Urban, Rural, and Northern Indigenous Housing Strategy.
Ensure that all housing in Indigenous communities is built following principles laid out in the United Nations Declaration on the Rights of Indigenous Peoples (UNDRIP).
Leverage federal lands and real property for transfer to off-reserve Indigenous organizations to create housing and economic development opportunities.
Assist urban and rural Indigenous people in identifying emergency accommodations and affordable housing options for youth, Elders, 2SLGBTQQIA+, and vulnerable populations.
Establish a "For Indigenous, By Indigenous" housing support program for all off-reserve and urban Indigenous communities, and include off-reserve Status and non-Status Indigenous Peoples.
Bloc Québécois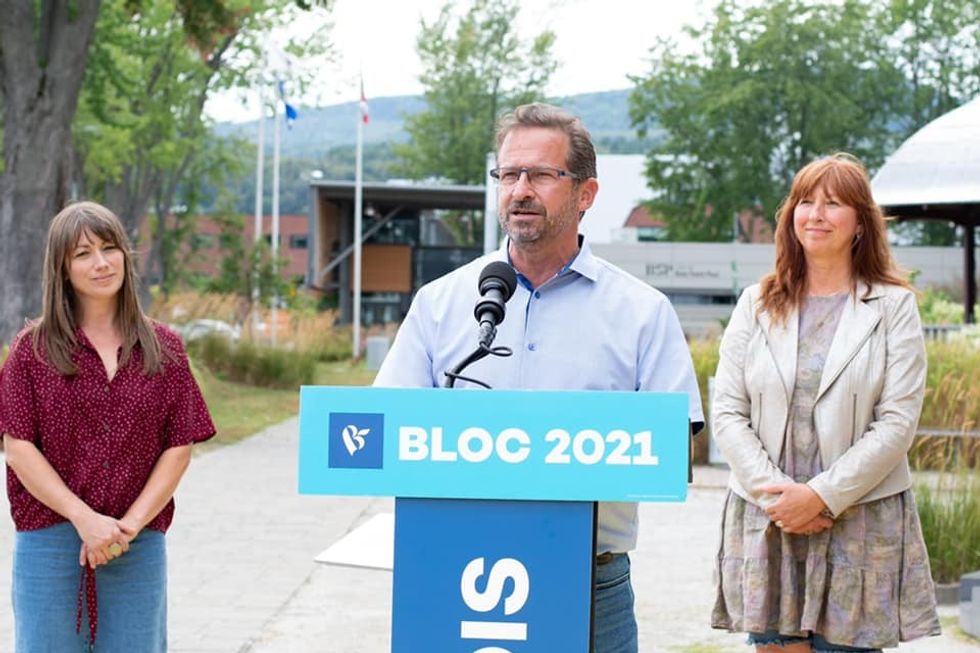 While the Bloc Québécois' election platform doesn't have as strong of a focus on housing, the party has promised that if elected it would:
Combat the housing crisis with property reform.
Support social housing.
Proposes Ottawa reinvest 1% of its annual income gradually into social, community, and affordable housing.
Propose a tax on real estate speculation in order to curb the rising housing costs.
Propose that federal surplus properties should be used primarily to develop new social and community housing.
Propose that the federal government reorganizes programs in the National Housing Strategy to create an acquisition fund to allow co-ops to buy homes in the private market and turn them into affordable housing.
Ensure that Quebec receives funding for federal homelessness programs.