Real Estate News
The NDP: How They Plan to Tackle Housing if Elected
On September 20, Canadians are heading to the polls as part of Prime Minister Justin Trudeau's approved snap election.
While Canada's next fixed-date election was set for October 2023, Trudeau called for an early election, saying he needed to ensure that voters approved his Liberal government's plan to recover from the pandemic.
Running against him includes Conservative Party of Canada Leader Erin O'Toole, NDP Leader Jagmeet Singh, Bloc Québécois Leader Yves-François Blanchet, and Green Party Leader Annamie Paul.
While the election is in the early days, the parties propose tackling health care and the pandemic, spending and the economy, affordability and real estate, climate change, and Indigenous reconciliation, amongst other issues.
READ: The Conservative Party: How They Plan to Tackle Housing if Elected
How Jagmeet Singh Plans to Tackle Housing if Elected
The NDP kicked off the election campaign with a platform that includes making housing more affordable for families by getting big money out of Canada's housing market while helping young Canadians and families buy a home they can afford and building 500,000 new affordable homes in ten years.
"Every day, I hear from young people and their parents who worry they will never be able to afford to own a decent home," said Jagmeet Singh. "They can barely afford to pay rent, let alone compete against big money investors in the housing market. Justin Trudeau will keep protecting the interests of the ultra-rich, but I'm ready to make the dream of owning a home a reality for Canadian families."
"Justin Trudeau allowed rent to skyrocket and housing prices to balloon by more than 20% in less than a year in Vancouver. He has let investors and corporations, often from overseas, take over the market and drive up the cost of housing in communities across Canada. In many cases, they leave the houses empty while families struggle to find a place to live," said Singh.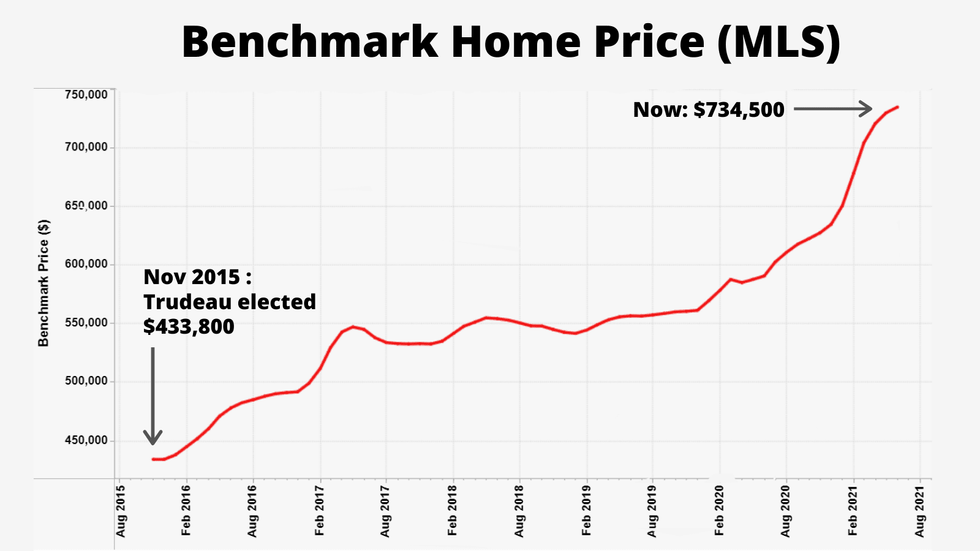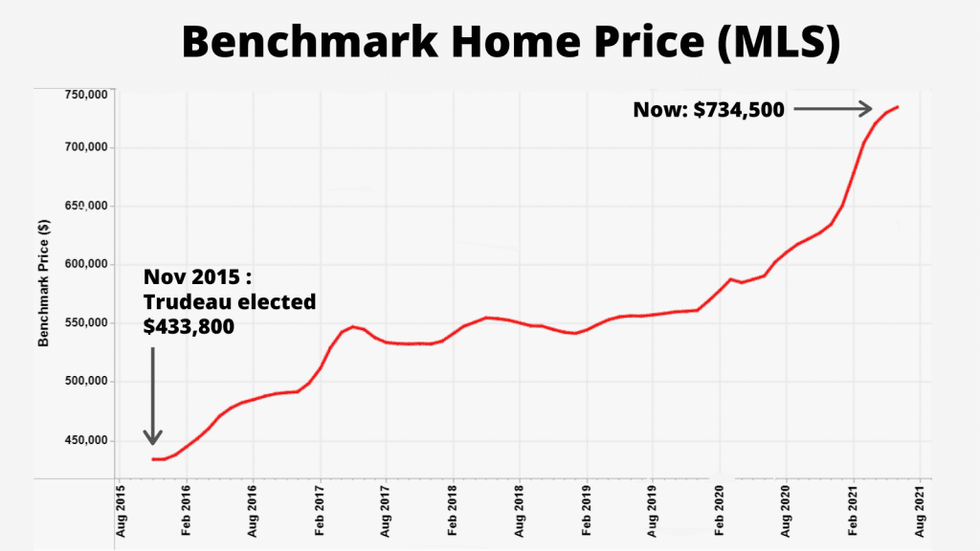 Canada's NDPs say they have a plan to make housing more affordable, and here's how they promise to accomplish this if elected:
Go after big money investors by:
Singh and the NDP say they will go after big money investors by putting a 20% Foreign Buyer's tax on the sale of homes to individuals who are not Canadian citizens or Permanent Residents.
The NDP says they would target money laundering and organized crime within the housing sector by making it harder to hide behind nameless companies and giving regulators more teeth.
Increase affordable housing supply by:
If elected, the NDP says it will increase housing supply by building 500,000 affordable homes in ten years;

The party promises to have the first half done within five years.

This will be achieved with the right mix of effective measures that work in partnership with provinces and municipalities, build capacity for social, community, and affordable housing providers, to provide rental support for co-ops, and meet environmental energy efficiency goals.
This ambitious plan will create thousands of jobs in communities all across the country, jump-starting the economic recovery, and helping Canadians get the affordable housing they need.
The NDP says it will also set up dedicated fast-start funds to streamline the application process for co-ops, social, and non-profit housing and help communities get the expertise and assistance they need to get projects off the ground. The party says it will mobilize federal resources and lands for these projects, turning unused and under-used properties into vibrant new communities.
Re-introduce 30-year terms to CMHC insured mortgages:
While making affordable rental housing more available is critical, the NDP believe that the dream of homeownership shouldn't be forever out of reach for Canadian families. That's why we will re-introduce 30-year terms to CMHC insured mortgages on entry-level homes for first time home buyers.
This will allow for smaller monthly payments, freeing up funds to help make ends meet for young families. The party will also give people a hand with closing costs by doubling the Home Buyer's Tax Credit to $1,500.
For Canadians who are open to innovative paths to homeownership, the NDP says it will provide resources to facilitate co-housing, such as model co-ownership agreements and connections to local resources, and ease access to financing by offering CMHC-backed co-ownership mortgages.
"Mr. Trudeau has stood by while housing prices have spun out of control. We need to kick out big money investors to make room for working families and young people," said Singh. "No one can win a bidding war against investors with deep pockets who are looking to turn a profit, not build a neighbourhood."