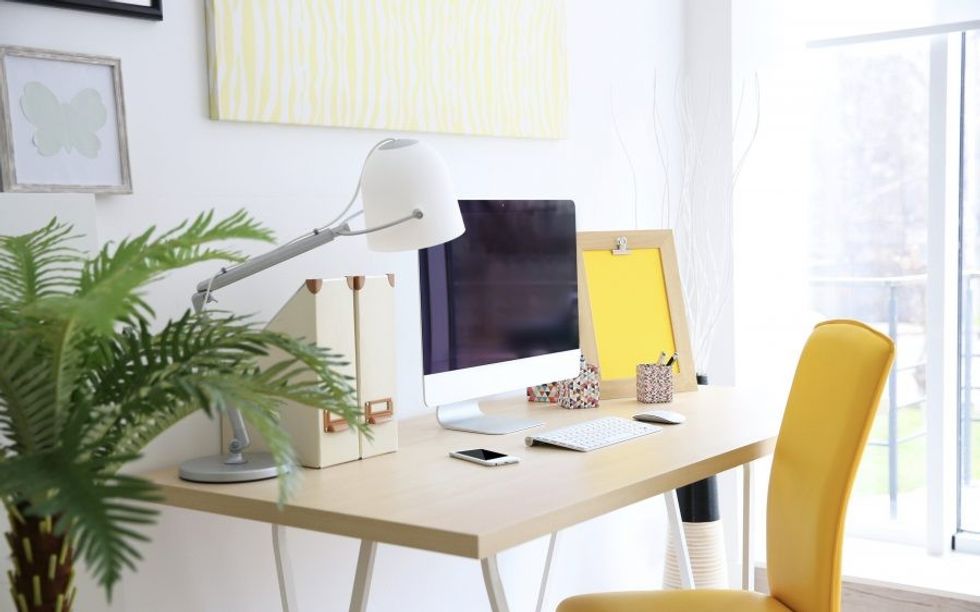 Work from home can sound like a vacation to some people.
---
Today employers are building the offices of the future in a bid to attract talent. But at the same time, many are offering more flexible positions as an increasing number of job hunters are looking to avoid the workplace altogether.
At least that's what data from Indeed, an international job-search website, suggests.
Last year, the number of searches on Indeed for remote or work-from-home jobs shot up 111 per cent.
Jodi Kasten, managing director of Indeed Canada, says a tight job market supports the trend. "Looking at offering benefits that appeal to prospective job seekers is one way to stay competitive."
Based on competition and interest from employees, Kasten foresees this continuing at least into the near future.
With more Canadians interested in working from home, Indeed has given Toronto Storeys a list of five work-from-home jobs that pay more than $50,000. While the positions span a number of industries, they are especially common at tech companies.
"As every business morphs into digital versions of themselves, we're seeing the demand for workers with highly technical abilities is increasing across most industries in Canada," Kasten notes.
Could one of these be your next job?
Software DeveloperAverage Salary: $74,092 per year
On average, software developers earn more than the median Canadian household income, which was $70,336 in 2016, according to the latest census — and they can do it from the comfort of home.
Data AnalystAverage Salary: $60,861 per year
Big data is big business. Research firm Forrester forecasts the big data software market alone to be valued at $31 billion this year, Forbes reports. The take-home pay for a remote data analyst in Canada isn't too shabby either.
Senior Graphic DesignerAverage Salary: $56,682 per year
Is graphic design art? Not everyone agrees. That doesn't mean graphic designers can't work like artists: at their own pace and when the inspiration strikes.
Executive AssistantAverage Salary: $52,820 per year
"Executive assistants manage a wide range of administrative and executive support tasks such as scheduling, agendas and travel — all of which can be done remotely," Indeed explains.
Virtual AccountantAverage Salary: $51,753 per year
Number crunching might not be for everyone, but the ability to do it from home rather than a stuffy cubicle has got to sweeten the deal.
Personal Finance