In the GTA, one of the regions best acquainted with change is Vaughan.
---
While today, a walk through the city -- or specifically, the Vaughan Metropolitan Centre (VMC) -- might lead one to believe the area has always served a mashup of urban excitement and ease, such wasn't always the case.
Take, for instance, this at-a-glance history lesson: Vaughan, named after British Commissioner Benjamin Vaughan, was reportedly inhabited by a mere 19 men, 5 women, and 30 children in 1800. By 1840, those 54 residents had become 4,300. Fast forward to 1991, to when the area was officially incorporated as a city, and the population count was 115,477.
In the 30 years since, Vaughan's population has, again, grown exponentially, reaching 306,233 by 2016. At the region's current rate of growth, the area is projected to be home to nearly 420,000 people by the time 2021 is through.
Indeed, in a place where not long ago, farmland, few residents, and (eventually) big-box stores reigned supreme, the city's evolution is now in full swing. Towers -- residential and commercial alike -- are rising up in the city's future central business district, bringing to the area transformation and, with it, an earnest sense of renewal.
Complementing this sense of freshness and vibrancy is the aptly-named condo project Festival. Soon to stand tall in the South VMC, multidisciplinary real estate development company Menkes and their partner-in-craft, QuadReal, are bringing forth a lifestyle opportunity that doesn't settle for simply checking "home" off of residents' must-have lists, but "access," "excitement," and "novelty," too.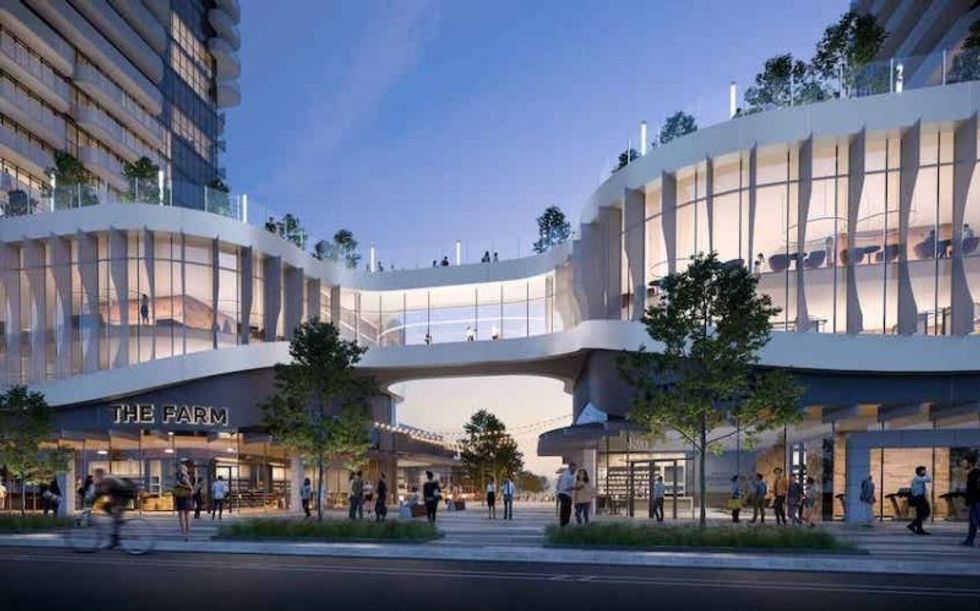 "Vaughan, traditionally known as the "City above Toronto," has become a place of its own with an emerging downtown, the VMC," says Menkes' own Jared Menkes, Executive Vice President, High-Rise Residential. "We set out to create a development that would transform the VMC into a cultural and entertainment hub. In the '90s, the area was a popular entertainment district, so we are bringing it back to its roots as a hot spot for entertainment."
Named Canada's top-selling project in 2020, Festival's first release of pre-construction suites sold out in mere weeks. Certainly, the boom of interest stemmed from the South VMC's ability to serve the best of a downtown lifestyle, but with the addition of curated benefits, stunning design, and an (arguably preferable) location included.
Indeed, at Festival, amenities and more aren't even a "mere" TTC trip away... instead, they're actually placed artistically across residents' own front yards (so to speak).
"Festival's four towers contain 2,470 residential units and a retail podium consisting of 85,000 square feet of commercial space, which will house and attract thousands of residents and visitors using the neighbouring transit hub," Menkes says. "With its prominent location and featuring one of the tallest buildings in the VMC, Festival will act as a beacon for the area, bringing people in and allowing them to explore the Festival community and surrounding neighbourhood."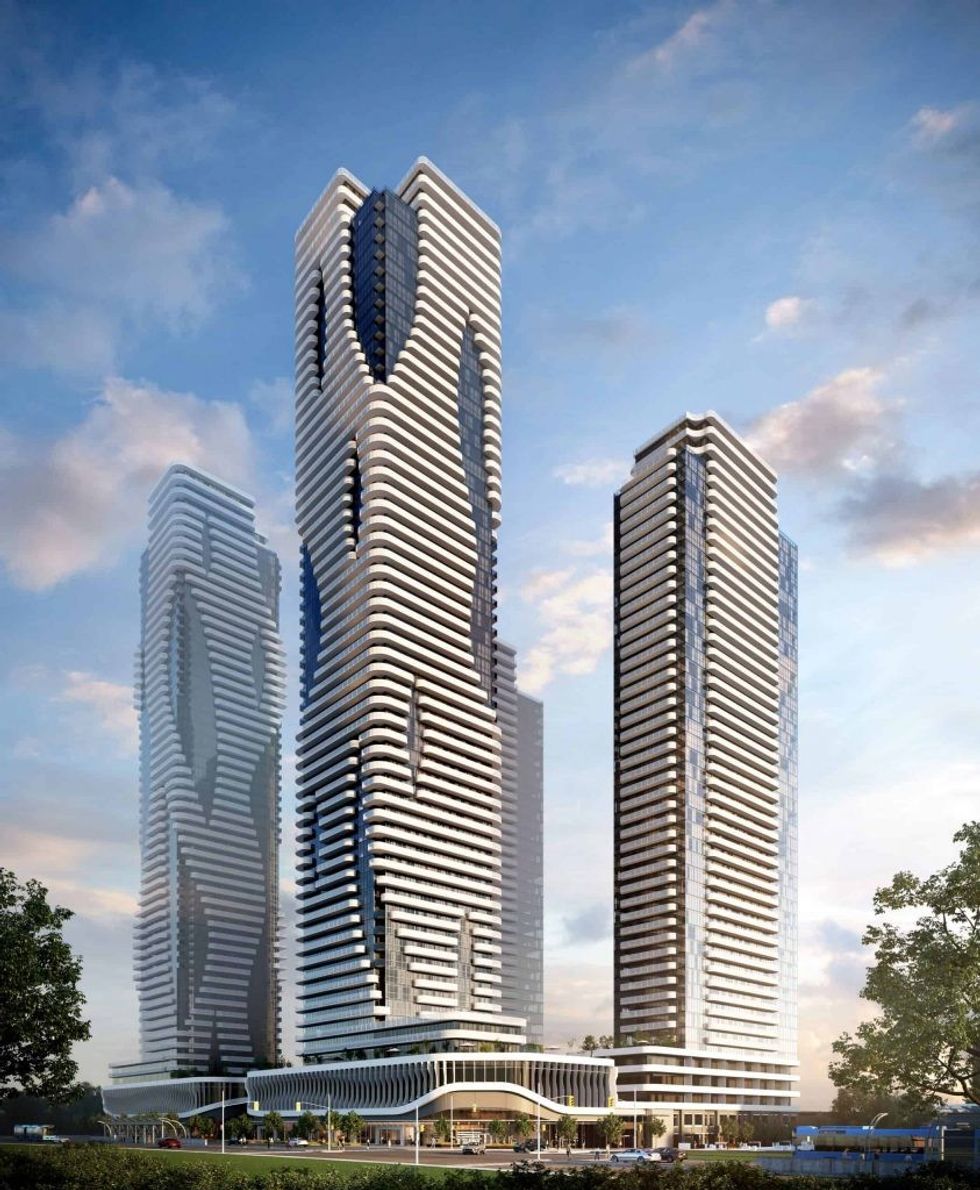 Standing tall as a multi-faceted, mixed-use community in the evolving South VMC, Festival is "unlike anything else in Vaughan," Menkes emphasizes. "Its striking towers and connecting podium will meet a highly-animated central plaza that encompasses a spectacular array of dining, shopping, and lifestyle offerings and services."
Festival's grounds will, indeed, provide an all-in-one paradise for residents and visitors alike. And when those living on-site do crave a little further exploration, the surrounding area is marked by just as much vibrancy. Additional restaurants, shops, and entertainment venues are just steps from the development's doorstep, while the adjacent Vaughan Metropolitan Centre TTC station offers easy access to Toronto's downtown, too.
Meanwhile, we'd be remiss not to mention that Festival is rising at what could be called an ideal time: home costs in downtown Toronto have reached record-highs. In response, this project looks straight to urban-lifestyle lovers who are agonizing over their budgets and teases: "Come hither."
Again, the CN Tower will still be accessible via a quick ride on the rocket... but once residents have discovered Festival, odds are they'll prefer to stick closer to home anyway.
"This prominent location offers both the lifestyle benefits of being in a suburban setting surrounded by nature (it will be anchored by access to 20 acres of South VMC parkland), as well as convenient access to all the amenities that the VMC will offer, including Vaughan's transit hub which makes it easy to travel downtown, or anywhere else in the GTA," Menkes says.
"What is really exciting about this project, and other mixed-use sites we're developing such as Sugar Wharf, is that we're really building a mini city within a city. Residents will have easy access to all the amenities they could want or need, whether it be a grocery store, a fitness facility, biking paths, restaurants, shopping, entertainment etc, it's all essentially right outside your front door."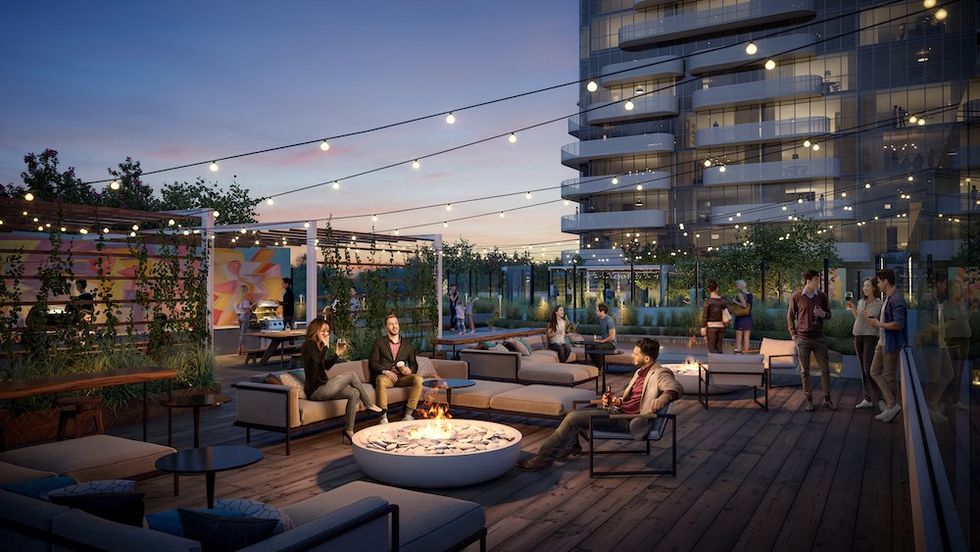 While rural communities are overflowing with charm -- and luckily for anyone seeking a cornfield-laden daytrip, Vaughan continues to be surrounded by regions that fit the small-town bill -- this area of the GTA simply needed to expand if it was going to accommodate all the would-be residents interested in calling Vaughan home.
And now, thanks to Menkes, a Festival -- nay, a GRAND FESTIVAL -- will await these new residents on arrival.
To learn more, and to register for this project's second phase: GRAND FESTIVAL, visit festivalsouthvmc.com.
Future Developments