---
While we could dive into the reasons why everyone would benefit from a sense of celebration in their lives right now, we have a feeling you already know.
In short: these days, a healthy dose of fête would certainly do the GTA a whole lot of good.
Some might even say that after a full year of COVID-related lockdowns and stay-at-home orders, the collective craving for a... festival, of sorts, has never been so strong.
Perhaps it was, in-part, this desire -- this innate longing for joy and connection -- that saw Phase One of Menkes' and QuadReal's new condo development in Vaughan, aptly titled Festival, named Canada's top-selling project last year.
The development's first release of pre-construction suites sold out in mere weeks. We suppose it was in the air already -- when availability for the units opened last year -- that the locale was ready for some major festivities.
But, in addition to buyers' general desires for positivity-boosts, Festival is overflowing with inherent zest and appeal, which undoubtedly contributed to Phase One's immense success.
First and foremost, the development is rising up in a location that could be called ideal. Standing within the South Vaughan Metropolitan Centre (VMC), the project's home at 1,000 Commerce Street is poised to become the ultimate hub for entertainment.
Already, the area is one of vibrancy and easy access. Restaurants, shops, and entertainment venues are literally steps from the address; think: SPARKLY Japanese and Thai, La Paloma Gelateria, Costco, Cineplex, and -- wait for it -- Dave & Buster's.
Whether you're seeking a classy dinner date or a place to let off steam while tapping into your playful side, South VMC is the place to do it.
Meanwhile, students residing in this pocket of Vaughan benefit from close proximity to York University -- campus is a mere 10 minutes away via the TTC, the station for which is as close to the new builds as the VMC itself. In fact, Festival's proximity to transit won't only benefit students, but anyone who is keen on accessing downtown Toronto with one swift ride on the rocket.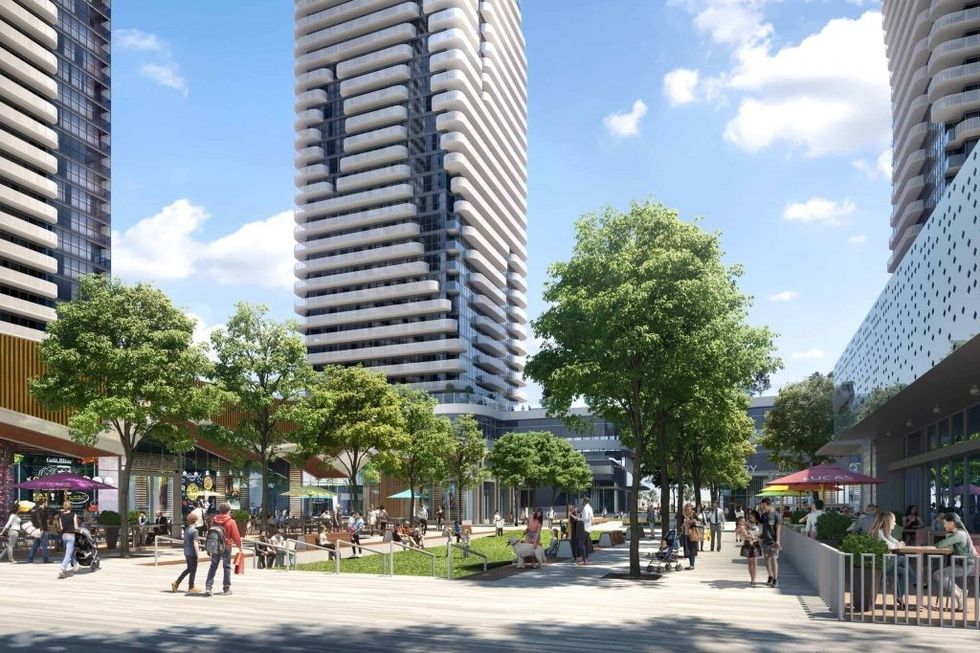 While four condo towers -- two of which are set to become the South VMC's tallest -- will serve as pillars through the Festival development, a major aspect of the project's appeal is the open-air promenade that will run through the centre of said builds. Folded into QuadReal's 80-acre master-planned South VMC community, the promenade will offer curated retail, restaurants, green-space, and more to residents and visitors alike.
And speaking of residents, the details of the condo suites themselves are also something to be desired. These are the abodes locals will nest within; respites from the bustling and brilliant South VMC expansions beyond their [building's] front door.
The Phase One offerings, all of which have been snatched up, include a total of 1325 unitsacross a 59-storey tower and a 48-storey tower, ranging from one-bed, to one-bed-plus-den, to two-bedroom suites.
Meanwhile, the project's second phase -- dubbed GRAND FESTIVAL -- will consist of 1145 units total throughout a 55-storey tower and a 41-storey build. These units, too, will range from one-bedroom to two-bedroom, with the option of a one-bed-plus-den.
And where the quality of the Festival builds is concerned, that much will be plainly evident. Menkes, after all, has long been known for exceptional design, superior value, and homes that blend charming character with lavish luxury.
As a fully-integrated multidisciplinary real estate development company, it only makes sense that Festival would surpass mere "condo" territory, gracing the multi-use sphere instead.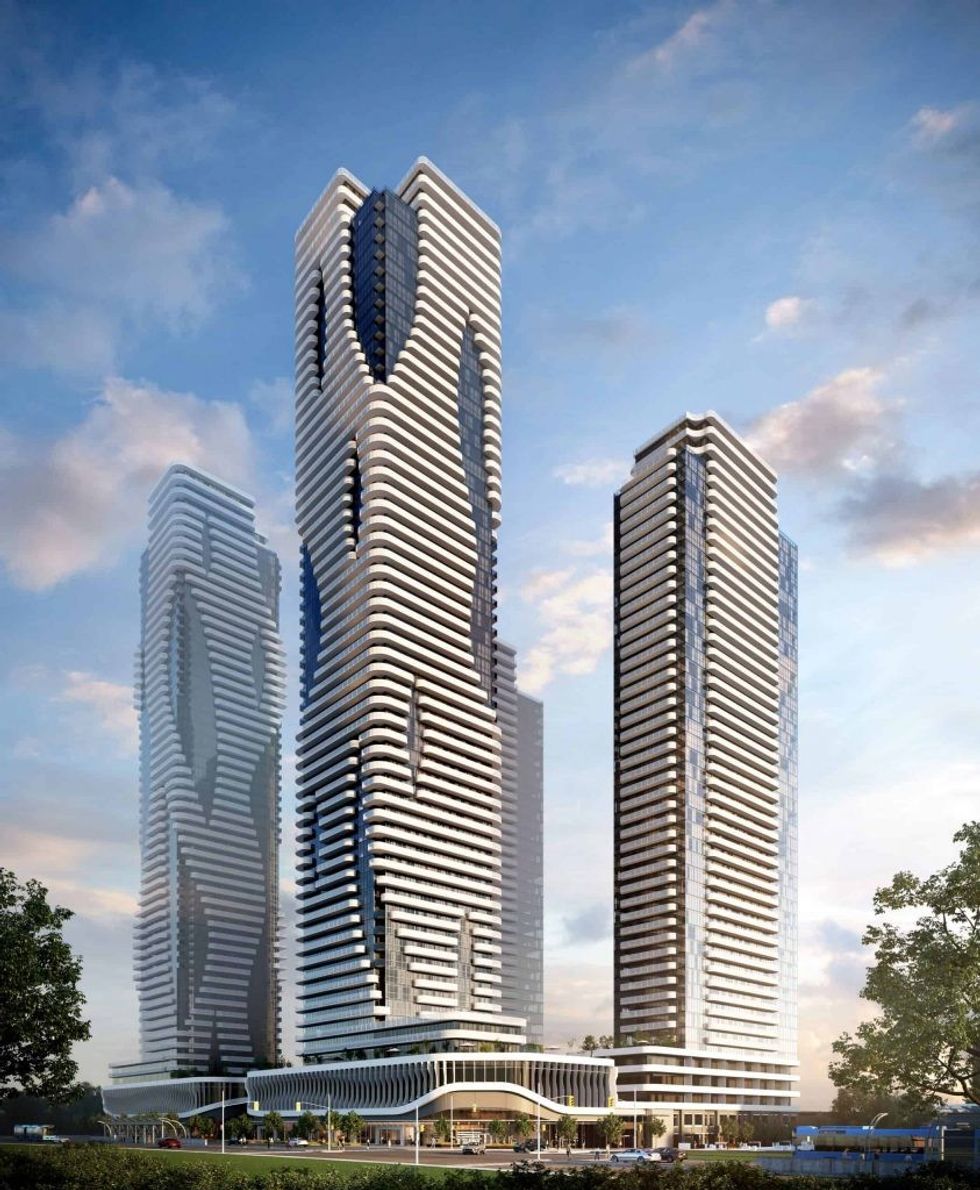 With an ear to the ground of the industry's deepest needs, Menkes -- alongside QuadReal -- is bringing South VMC the future of condo living. And it's as fun as it is functional.
With suites at GRAND FESTIVAL available starting in the 500's, there's still ample opportunity to get in on this dynamic offering in a swiftly-evolving urban environment.
To learn more, and to register for your piece of the Festival pie, visit festivalsouthvmc.com.
Future Developments