Yesterday, in the midst of a COVID-dominated news cycle, the City of Toronto voted in favour (24-1) of implementing a one per cent Vacant Home Tax (VHT).
Taking a page from Vancouver's book, come 2022, investors could have to pay a tax on empty Toronto properties that are intended for capital gain rather than for housing human beings.
---
The idea behind the tax is to increase housing supply – opening up the housing and rental markets – and to generate post-pandemic tax revenue for Toronto to fund essential affordable housing projects across the city. "The Vacant Home Tax is designed to encourage homeowners to sell or rent their unoccupied home – and, if they choose to continue to keep the home vacant, a tax is levied," said Toronto Mayor John Tory.
In any case, the message is clear, if not exactly loud: homes are for living.
Councillor Mike Layton drove this point home yesterday in a celebratory tweet, writing, "The purpose of housing shouldn't be to boost an international investment portfolio. Housing is about people. This could add thousands of units back to the market and fill vacant houses in our neighbourhoods."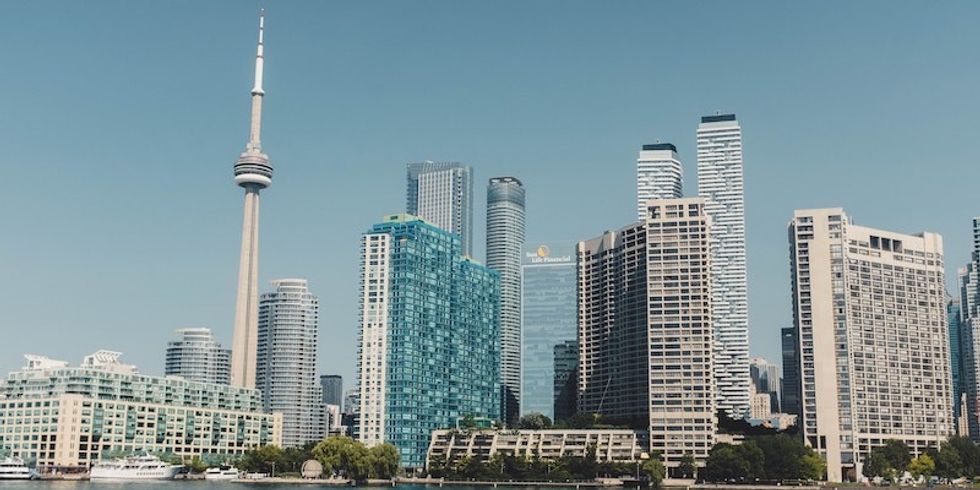 Photo by Math on Unsplash
Fellow City councillor Ana Bailão has been a strong advocate of the VHT for quite some time. "Vacant homes taxes have had measurable impacts elsewhere," says Bailão. "Our objective is not to collect the tax, but to encourage owners to rent out their vacant properties to make them available to potential tenants looking for a place to live.  It's about ensuring that residential properties are for people to live in, not simply being a listing on an investment spreadsheet."
Naturally, not everyone is as supportive of yesterday's decision – and they have questions.
There is a seemingly collective cry from the Toronto real estate industry for evidence: data-driven and results-based figures to suggest that VHT will indeed produce effective results. In response to yesterday's news, the Toronto Regional Real Estate Board (TRREB) issued a press release calling for such evidence, in addition to the issuing of certain appropriate exemptions.
"TRREB believes that all housing policy decisions, including whether or not to impose a tax on vacant homes in Toronto, should be evidence-based," said TRREB President Lisa Patel. "As such, it is important to have a clear understanding of the intended purpose and policy objective of a municipal tax on vacant homes in Toronto. Given the current state of the Toronto rental market, the purpose of such a tax is not immediately clear at this time."
With the Toronto rental market currently experiencing a pandemic-inspired increase in supply and a subsequent notable drop in rental prices, Patel isn't the only one to question the timing of and necessity for a tax on empty homes. After all, these days, downtown rental units are more abundant and cheaper than they've been in years.
"According to Urbanation, the vacancy rates in Toronto have increased to 2.8 per cent this Q3 (compared to last year's 0.7 per cent). The tax, if introduced right now, would drive rental prices further down," said Nerses Sraidarian of Toronto's Big City Realty. "But, it takes time for policies to be implemented, so I think post-pandemic – as immigration resumes and borders are open – the demand for housing will still be there and this tax may make more sense in the future (versus now)."
READ: Average 1-Bedroom Rent in Toronto Dropped 20% in 2020
With the end of the pandemic now (finally) in sight – thanks to the arrival of a vaccine in Canada – it's only logical to assume that the rental market will eventually bounce back once people return to offices, city stadiums begin to fill, and the widespread immigration into Canada's urban centres becomes a reality again.
Indeed, Bailão stresses the long-term thinking when it comes to the tax. "While there may be some signs at the present moment of a less challenging rental market, the market continually re-adjusts. The VHT is a long-term public policy," says Bailão. "We believe that the VHT will in fact act as an incentive for owners to rent out their unoccupied properties."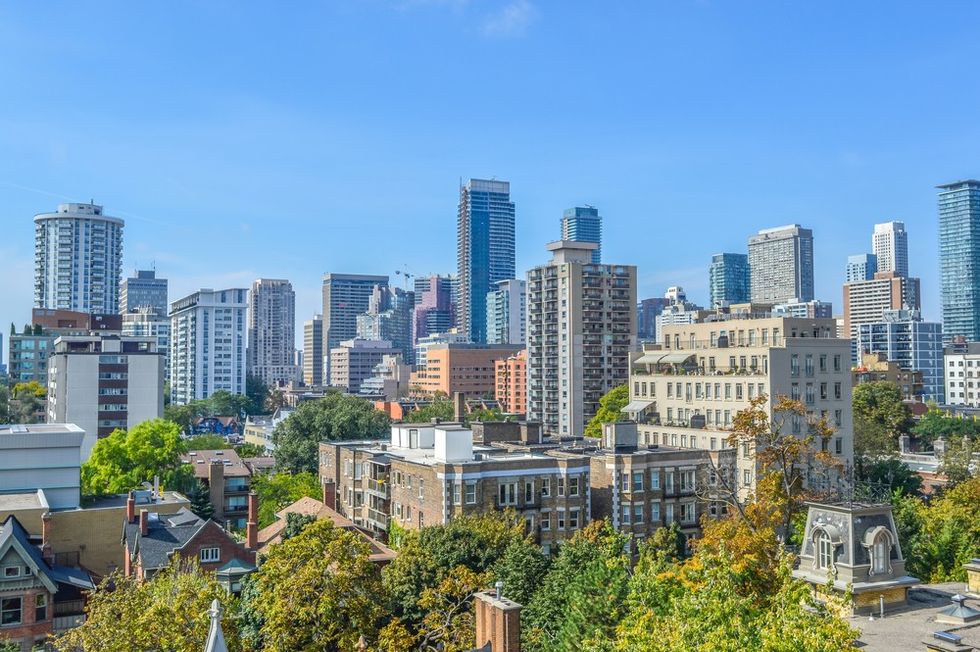 It's estimated that even just the one per cent tax could generate over $55-million dollars a year, dollars that could be allocated to things like affordable housing. In our current state, every penny undoubtedly helps. But will one per cent really be enough to sway investors with already deep pockets to open their properties to the rental or housing market?
"I don't necessarily think that the VHT will have a significant impact on the housing market in terms of affordability and availability," says Sraidarian. "Most owners usually opt to lease out their properties to cover some of their costs, and the ones who do leave their properties vacant are usually individuals who can afford to do so. So, this tax would force those who own expensive, high-end homes to rent them out to avoid the tax – and these homes aren't what I would call 'affordable.'"
Perhaps with a similar sentiment, Vancouver's Mayor Kennedy Stewart didn't think 1.5 per cent was high enough; in November, he successfully introduced a motion that will see Vancouver's existing vacant home tax double to three per cent.
Vancouver's empty home tax was to be set at 1.5 per cent for the 2021 tax year – something implemented by the previous council. Mayor Stewart's move to increase it came after a Canada Mortgage and Housing Corporation (CMHC) report that showed a significant increase in the city's rental condominiums in 2019. The city's empty home tax – in conjunction with business licensing requirements and restrictions for short-term rentals like Airbnb – is clearly working in shifting empty condos onto Vancouver's rental market.
Data from CMHC shows 8,824 of 11,118 new units were converted to long-term rental units in the Metro Vancouver region, with 58 per cent, or 5,097, located in Vancouver. In downtown Vancouver, almost 3,000 units were converted to rental. An increase of three per cent simply accelerates this trend.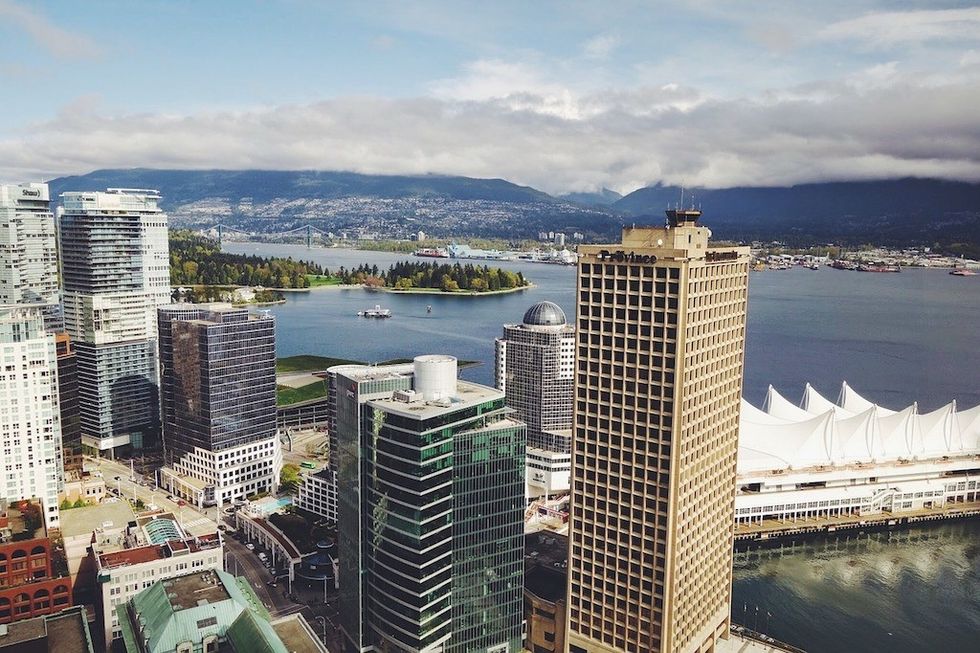 Best And Worst Cities For Property Taxes In Canada
While Toronto's Vacant Home Tax could very well inspire some investors to list their income properties for rent to avoid dishing out dollars, TRREB points out that it could also prompt others to list their unit for sale and have a reverse effect. "This could especially be the case if they have owned their unit for a number of years, thereby benefitting from a significant gain in value," reads a press release from the organization. "If this scenario played out en masse, the potential pool of available rental units could actually decline in the City of Toronto."
Sraidarian points to recent report from Urbanation that projected that 42,000 units need to be built annually during the 15-year period from 2017 to 2032; but we'll only be delivering approximately 21,000 units per year. "This results in a shortfall of over 20,000 units per year," says Sraidarian. "Is adding a few thousand units from this vacant home tax really going to make a difference in rent prices/availability when the demand is about ten times that amount? It may not necessarily help in the grand scheme of things, but I think it's an attempt to try to alleviate the problem."
In the meantime, the City hasn't quite decided how to implement the Vacant Home Tax, and has asked staff to report back next year to allow sufficient time for debate.
"I think the intricacies of introducing a vacant home tax require a lot more time and research and more importantly, a proper plan of how it would be implemented," says Sraidarian. "There are administrative costs to set up, costs to tax collection, and –finally – we really need to understand whether there are better, more effective ways to provide new housing supply."
Should the City move forward with it, TRREB would like to offer its insight on exceptions that cover everyone from snowbirds, commuters, and U.S. citizens, to rental markets conditions and renovations. "It is important to ensure appropriate exemptions are put in place for property owners, including principal residences," says Patel.
READ: Rental Vacancy Rate Rises Above 2% in Toronto for First Time in 10 Years
While the rental market is indeed cooling, the undeniable fact remains that Toronto is locked in the grips of a relentless affordable housing crisis. City parks have become fire-prone encampments; shelters are bursting at the seams; and COVID-19 is continuing to cause more and more people to lose their livelihoods.
"Simply put, this program will be a success if it makes vacant residential properties available to tenants to rent, and in so doing, reduces affordable housing pressures in our City," says Bailão. The more properties that are available, she says, the better; but any number of properties that enter the market due to the tax make it a success in her eyes.
"I hope there comes a day when it doesn't raise one cent, not one cent. Because that means it will have been successful in making sure that every housing unit is being used for the purpose for which it was intended, which is for somebody to live in it," said Mayor Tory in yesterday's meeting.
A tax that doesn't raise any money? Here's to hoping.
Real Estate News