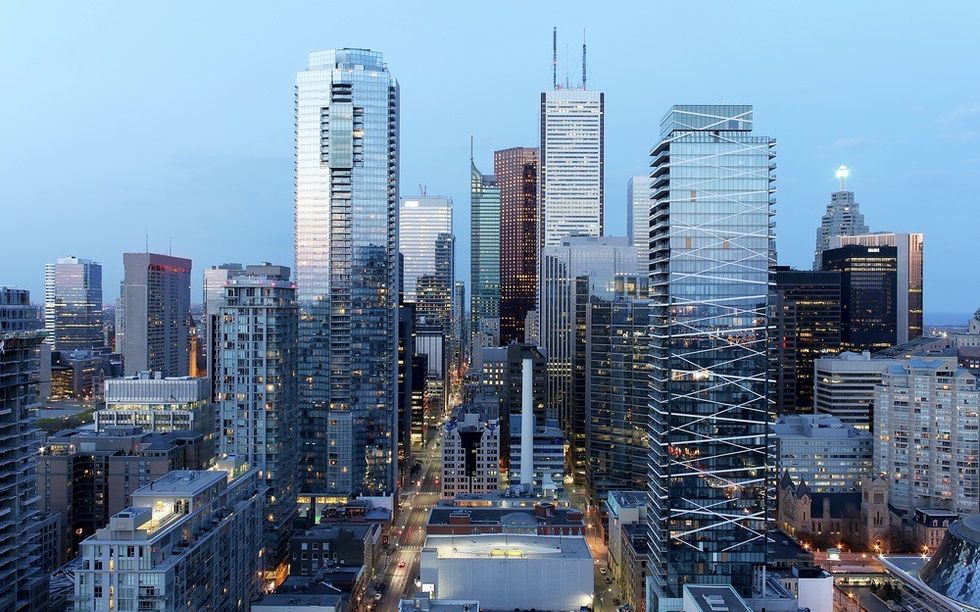 The Toronto skyline is iconic. Between the CN Tower and the waterfront, there's no denying our city is stunning to look at. And one of the things that makes Toronto's skyline so world-class is the gargantuan skyscrapers that light up the city.
---
According to a new report from CEOWORLD magazine, Toronto is ninth in the world for having the most skyscrapers. With 294 skyscrapers already erected (and plenty more on the way), Toronto trails Shanghai and Chicago who have 304 and 323 high-rise buildings respectively.
The city with the most skyscrapers in 2019 is Hong Kong with a whopping 1,391. New York City comes in second with 773 skyscrapers.
CEOWORLD consulted data company Emporis for insights on the cities' skyscrapers. According to Emporis, a skyscraper must exceed 100 metres.
Of Toronto's top five tallest buildings, three are primarily commercial while two are residential. The tallest building in Toronto is First Canadian Place which stands at 298 metres. The St. Regis is the city's second tallest building at 277 metres.
Toronto wasn't the only Canadian city to make the list. Calgary came in 63rd with 66 skyscrapers. Vancouver came in 68th with 57 skyscrapers and Montreal came in 79th with 44.
View the full top 10 below: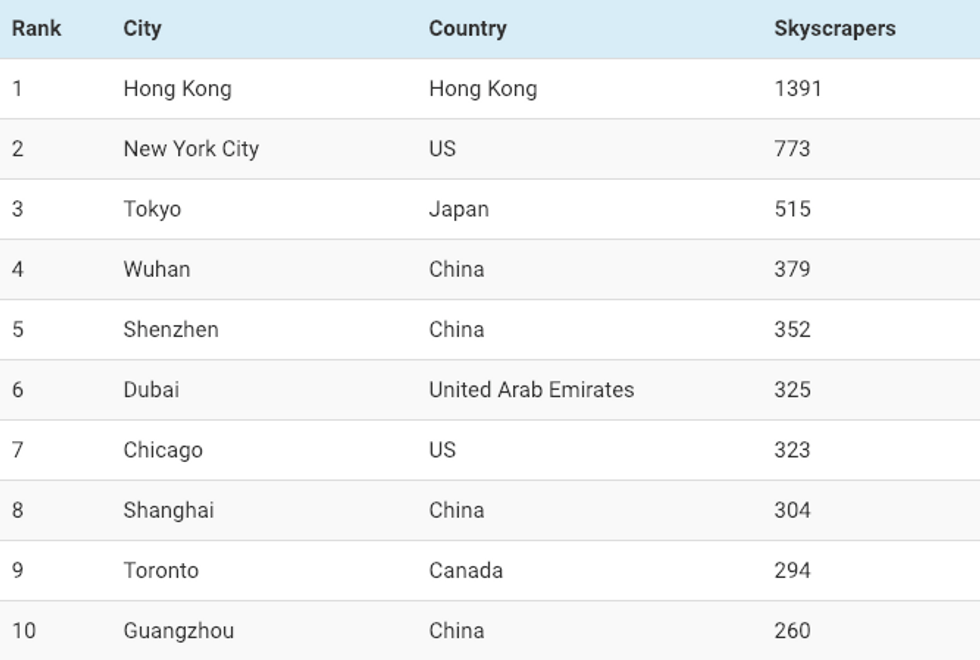 Courtesy of CEOWORLD.
Toronto Condos & Homes