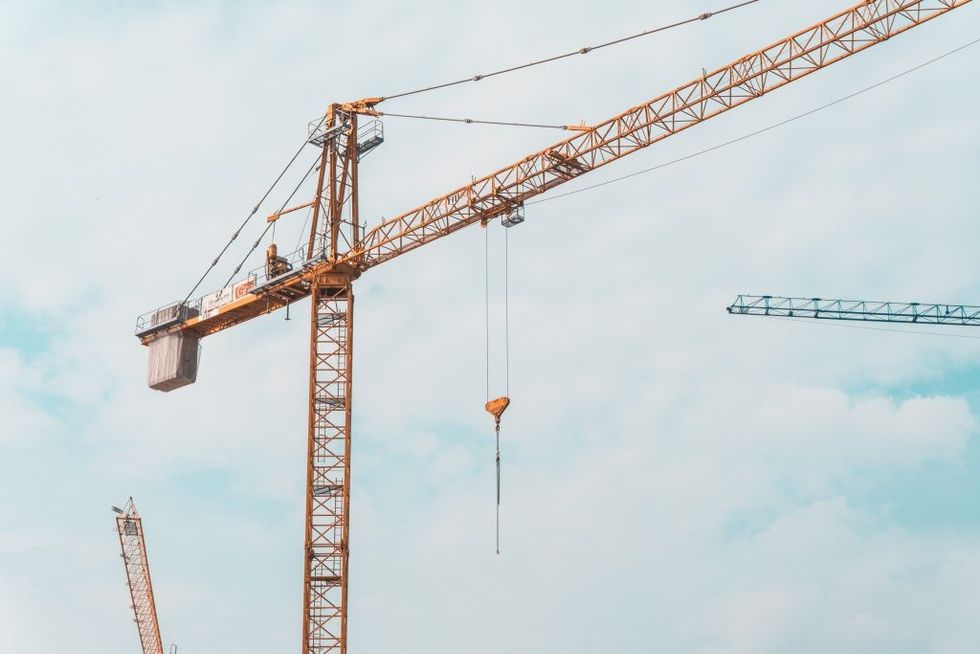 Photo by Guillaume TECHER on Unsplash.
Take one look around the city and you're sure to find dozens of construction sites.
---
Construction and urban city centres go hand in hand, but it appears construction cranes seem to be in overdrive in Toronto.
According to Rider Levett Bucknall's North American Crane Index, there are currently 104 cranes erected across the city. Of the 104 cranes, 46 per cent are dedicated to residential projects.
The index also notes that there are 400 high-rise projects in the works for Toronto.
Toronto has held the title for the most cranes for the past four reporting periods. Last summer, there were 97 cranes across the city.
Outside of Toronto, Calgary was the only other Canadian city to make the list with a mere 26 cranes. Like Toronto, most of the construction sites are dedicated to residential builds, however, there is also a large portion of commercial projects in the works.
Other cities on the list include Seattle and Los Angeles which came in second and third respectively.
With its record low inventory rates and record high rental costs, Toronto is in desperate need of affordable housing units.
According to the Building Industry and Land Development Association, Toronto is in need of 50,000 new units a year to meet housing demand. Currently, 40,000 units built each year.
Community