Storeys newest feature "Site Seeing With Hume" reviews the city's most talked about condos — and has architects and building designers on the edge of their structures. Renowned architecture critic and veteran journalist Christopher Hume has revived his condo critiques, exclusively for storeys.com. 
Smart House
GRADE: C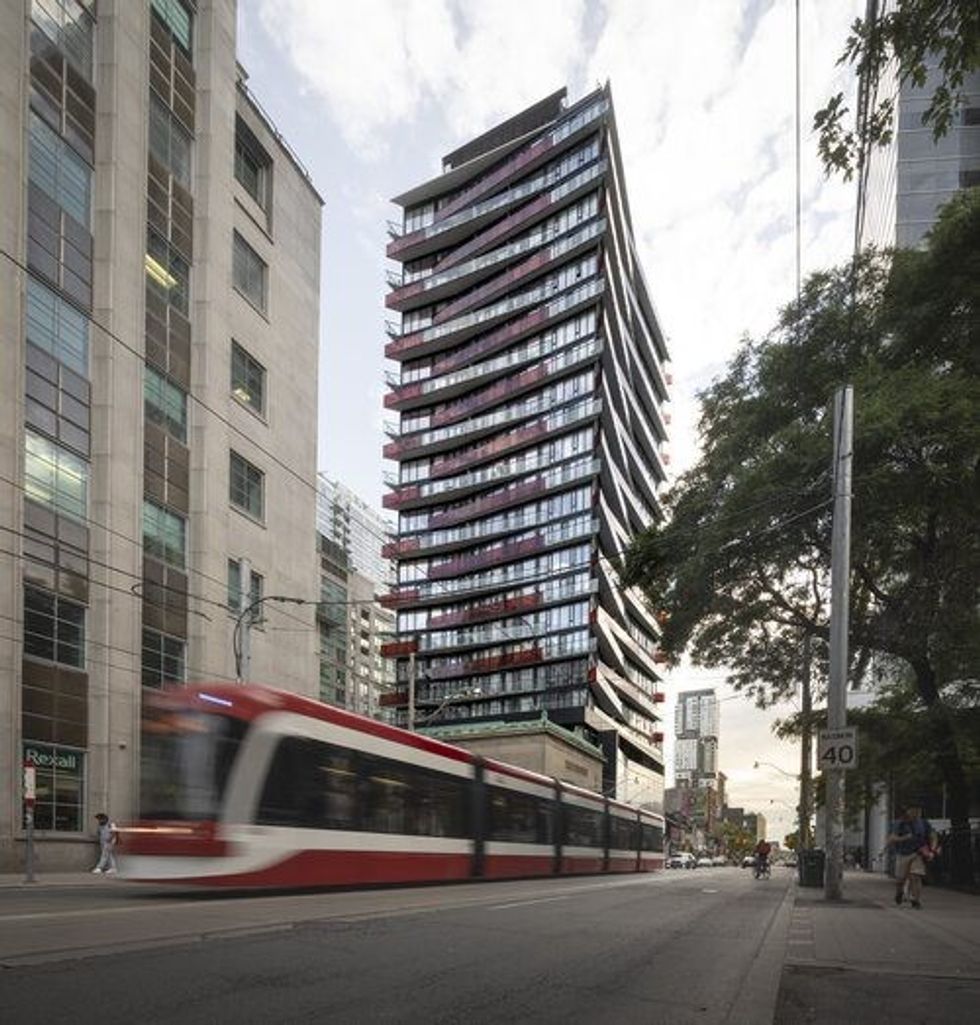 (Image courtesy of Smart House)
---
Though billed as the city's first "micro-condo," Smart House, under construction on Queen St. just west of University Ave., is more likely to become known as that medium-height tower with the balconies made of red glass.
In a city of grey and beige, the use of colour always seems a good idea. More often than not, however, it isn't.
Smart House is no exception.
For some reason, the coloured glass here looks cheap and inappropriate. As much as anything, it feels like a desperate attempt to make a fairly standard glass-and-steel structure seem exceptional. It doesn't work.
Despite having been designed by architectsAlliance, a Toronto practice celebrated for its condos, this building leaves us disappointed.
Divided into two sections, the shaft of the 25-storey building sits atop a three-floor podium that connects Smart House to Queen — one of the city's liveliest, most cosmopolitan streets, and a major pedestrian destination where architecture has a special duty to respond accordingly. Smart House accomplishes this nicely.
The problem is what's above where the tower resorts to visual novelty to make itself interesting.
Compared to the impressive limestone-clad neoclassical bank next door, the still unfinished see-through tower seems a temporary presence.
Toronto Condos & Homes