Sold
A Sign of the (Luxury) Times: Toronto Home Sells for $1.2M Over List
There are plenty of benefits that come with being able to buy in the Toronto luxury market, but avoiding paying well over the asking price isn't necessarily one of them.
There's no clearer example of it than at 65 Imperial Street. The Chaplin Estates home hit the market earlier this month with an asking price of $3,995,000. It sold just six days later for $5,200,000 — more than $1.2M over asking and nearly double what it sold for just six years ago.
The duo behind the listing, Cailey Heaps and Sally Paradine of Heaps Estrin, say that although they knew it'd be a sought-after home, the final selling price — which was the highest of the nine offers they received — was even more than they'd imagined.
"We knew it was a very strong house and it would be attractive to many, and we'll just say our sellers were very, very happy," Paradine said.
The two-storey house, built in 2013, spans more than 4,500 sq. ft with its four bedrooms, five bathrooms, eat-in kitchen, four fireplaces, and room-sized walk-in closets. In a market where detached homes, particularly ones with several bedrooms, are hard to come by, all of that space, combined with the home's airy design, was a big selling point, Paradine says.
"The light in this house was amazing, so you combine that with the really high ceilings — in the primary bedroom, the ceilings were 11-ft, and then in the lower level, there were nine-ft-five ceilings," Paradine said. "And then the other thing that [the builder] did, is he put the centre stairwell in front of a really large window, so it just creates light going up through the middle of the house."
Specs:
Address: 65 Imperial Street
Bedrooms: 4
Bathrooms: 5
Size: 4,500 sq. ft
Price: $5,200,000
Listed by: Royal Lepage Real Estate Services Heaps Estrin Team, Brokerage
In today's market, all of these features may have attracted more than $5M, but not too long ago, in 2016, the house actually sold under asking for just $2,750,000. Although small improvements were made to the property, there weren't any major renovations or additions completed between the two sales.
"More sort of really meaningful, thoughtful cosmetic changes that really enhanced the way the property presented itself," Paradine said. "Like the paint, the lighting, all those kinds of things that just made it look much crisper."
So where did the price jump come from? Today's market is largely to thank.
The luxury market is no exception to the city's ever-growing real estate prices, and Toronto's multi-million dollar buyers are facing stiff competition, forcing them to shell out to snag a listed property. In fact, the Imperial Street home isn't the only luxury Toronto property to sell for more than $1M over asking as of late. Just last month, a house at 66 Nealon Avenue in Toronto's Broadview neighbourhood also received an offer $1.2M over asking. And just a few days earlier, the four-bedroom home at 33 Hawarden Crescent in Forest Hill South sold for more than $2M over asking.
"There's a really low level of inventory, and if you'd look at Chaplin Estates, very few things have come to market recently, and I think that's part of it," Paradine said. "It's a really strong seller's market. There's multiple offers on everything from luxury all the way down, you know, from fully renovated homes to some that need a little TLC. There's just a low level of inventory and strong demand."
These luxury bidders, when given the opportunity, are quickly sending in bully offers to circumvent the offer night bidding war process — a now-common practice that's fatigued many aspiring homebuyers.
"It's funny, we have to be really strict about no bullies if you want no bullies," Paradine said.
If they do indicate to buyers that they're open to preemptive bids, the bully offers come in without fail.
The offers coming in are largely well over asking, not only because of a need to beat out the competition, but because intentionally underpricing homes a few hundred thousand dollars below their estimated value has become a marketing tactic of choice for sellers, even in the luxury market.
"I think it's pretty consistent across the board at all levels," Paradine said.
And although it would be easy to think that a home like 65 Imperial would virtually sell itself amidst Toronto real estate's cut-throat competition, snagging a price that high over asking doesn't come without some serious work — especially before it even hits the market.
"We do a coming soon whisper campaign," Paradine said. "And I call it a whisper campaign because what we do is we put out a sign saying it's coming soon and we announce it on our social channels, and through the Heaps Estrin website that this property is going to be coming, and through our exclusive networks. We just tried to build a little bit of buzz in advance of launching it."
EXTERIOR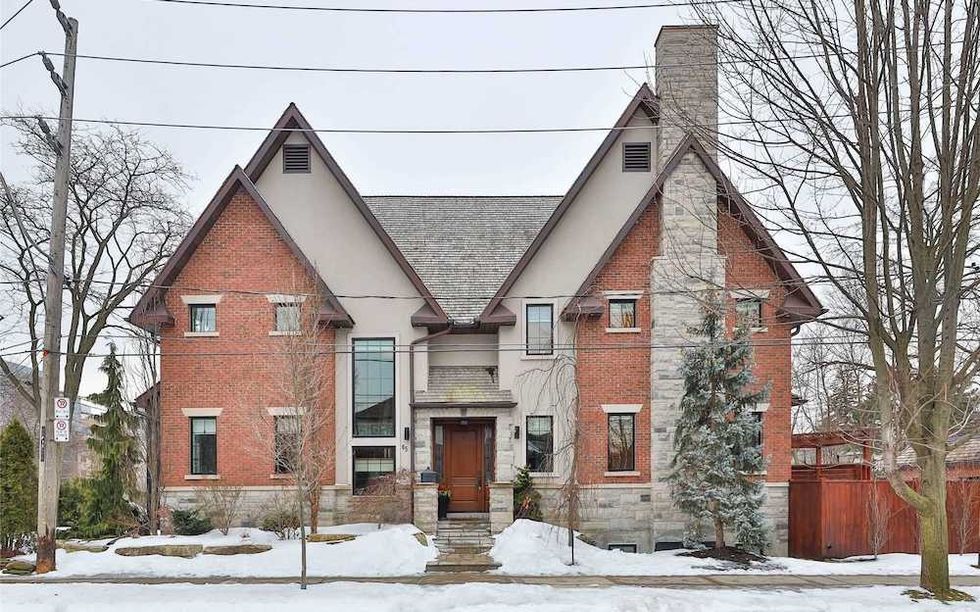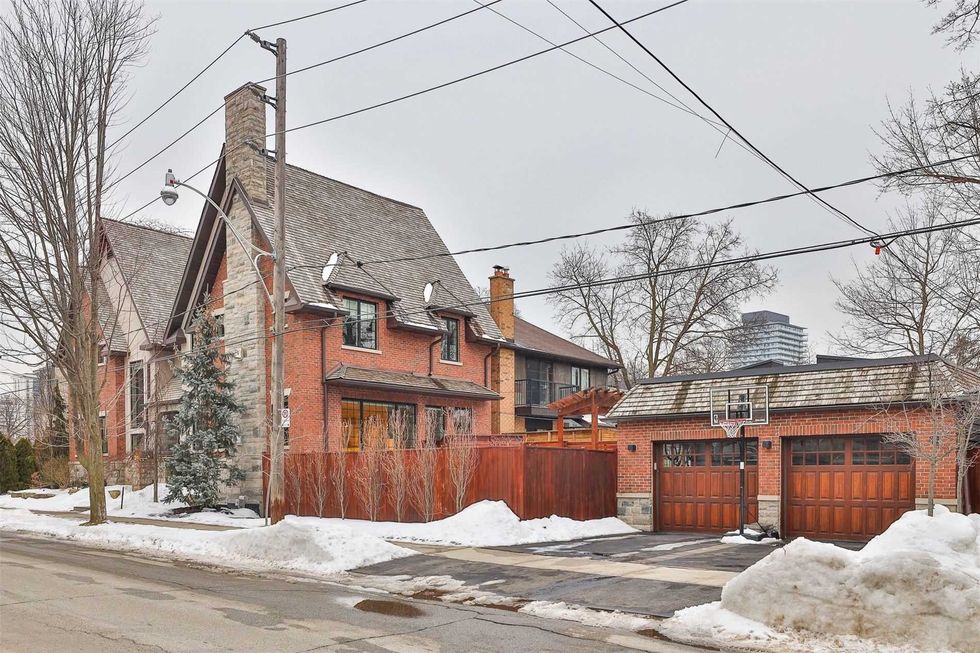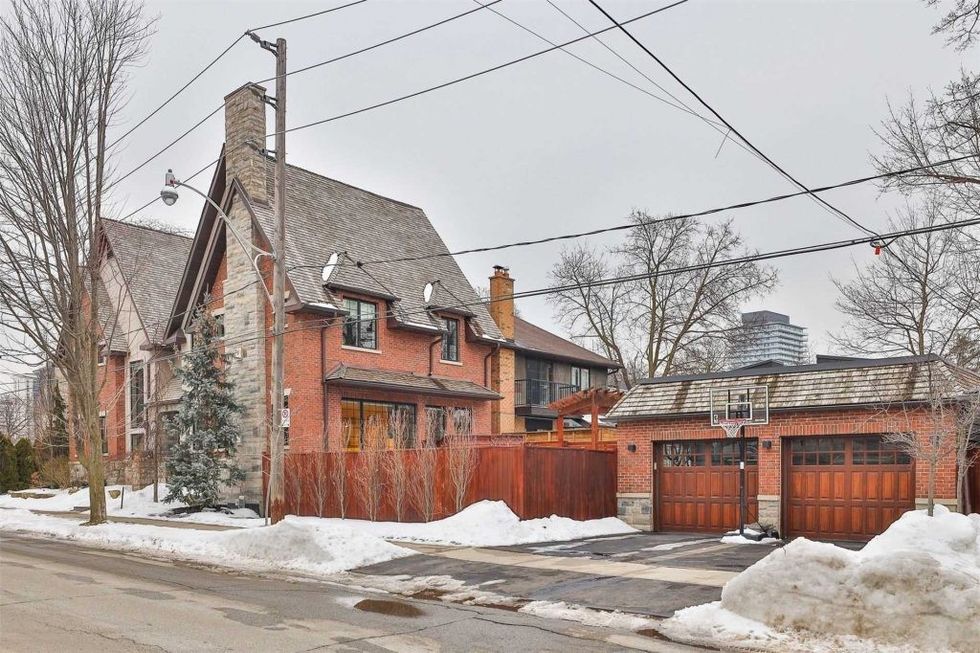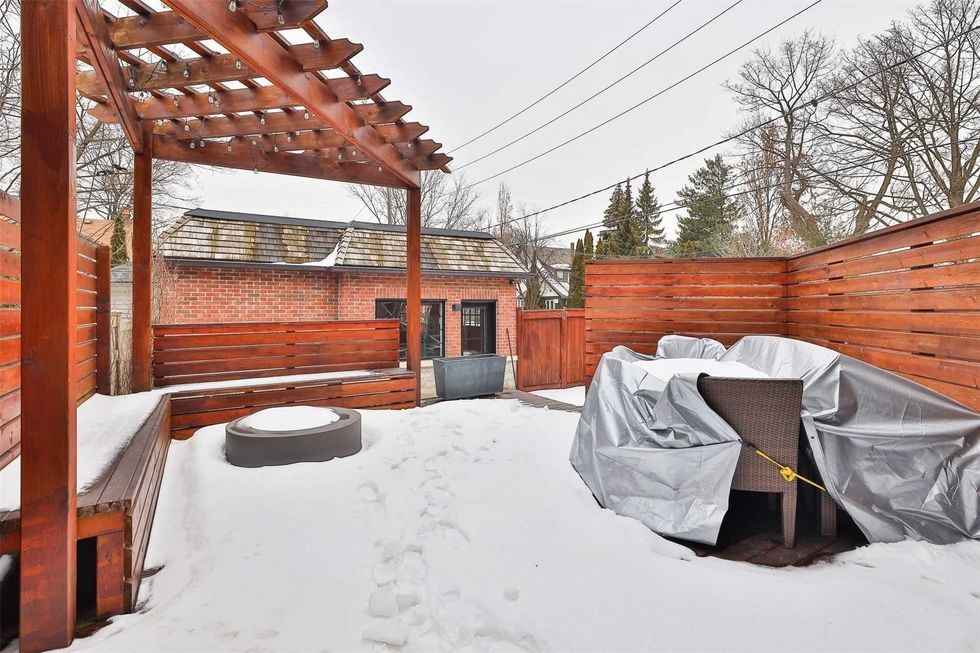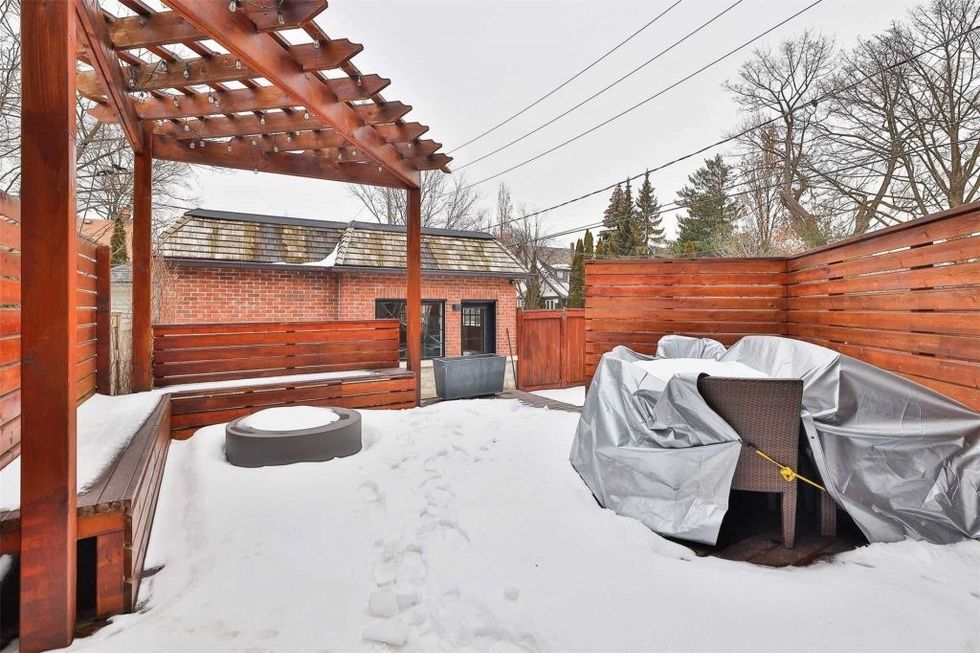 INTERIOR