Stop what you're doing and check this out.
This stunning family Toronto home is at the address you've been waiting for and built to the high standards you seek. It's the complete package from head to toe.
---
Where: 357 Douglas Avenue, Ledbury ParkPrice: $2,548,000Realtor: Shane Carslake
Welcome to 2,728 square feet filled with architectural details that will impress — in one of the most desirable neighbourhoods in North Toronto. In a prime location at Avenue and Lawrence, its convenience is only trumped by its design .
Come on in, we'll show you ...

Don't adjust your screen, because you are not seeing double. That is indeed a double garage and driveway parking for four cars.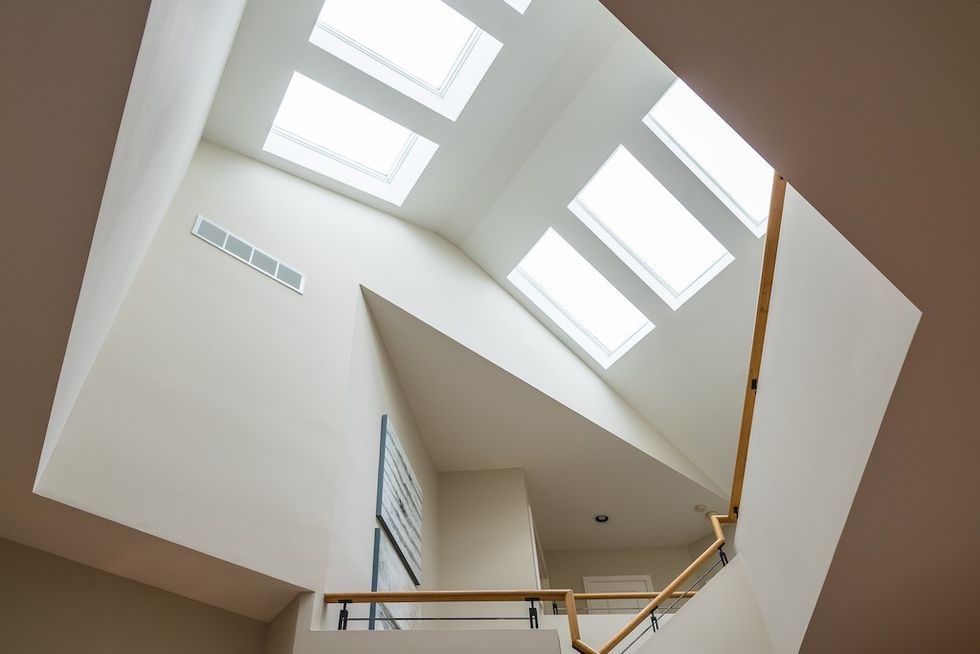 Now, look up. Look way up.  These six skylights fill every space with an ambiance of natural sunlight — and they are but one architectural feature of the home.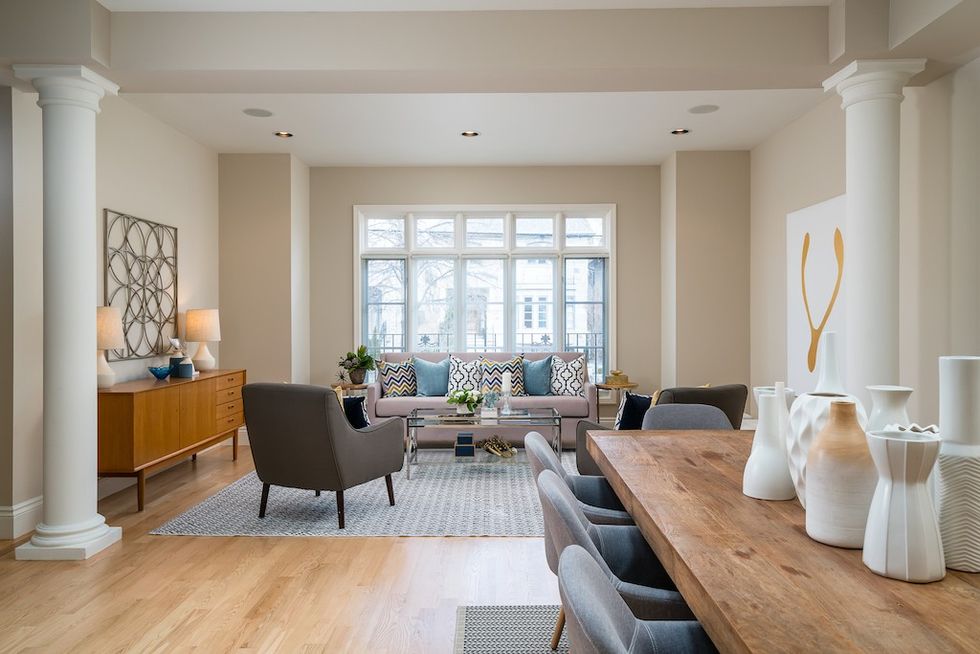 This open-concept living area is perfect for your family . So is the beautiful and durable custom solid oak flooring.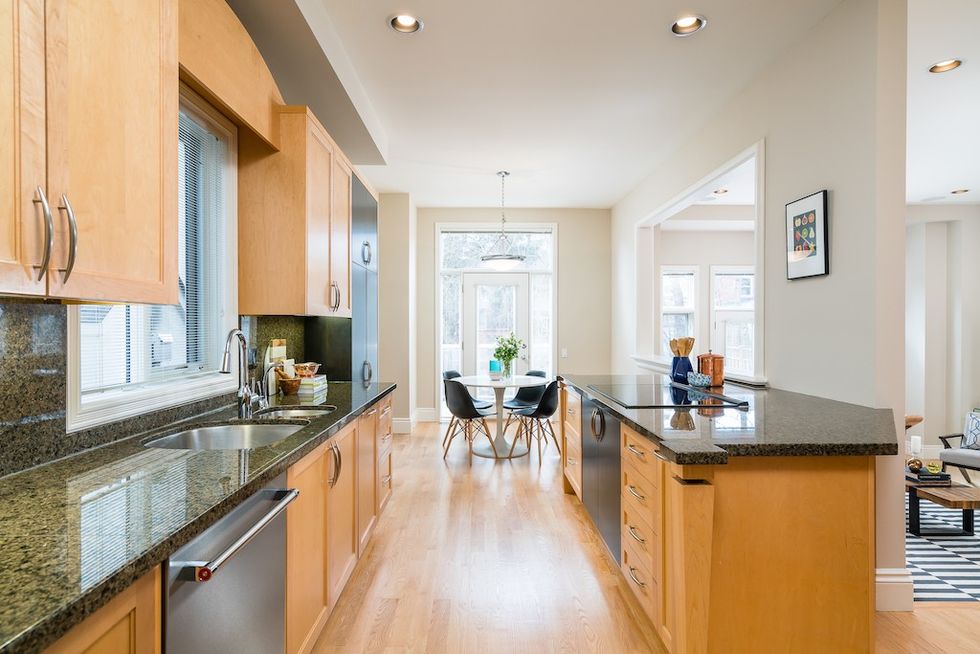 Here's your dine-in chef's kitchen that is fitted with new stainless-steel appliances , and a seamlessly incorporated Sub-Zero fridge. (Even though it's a chef's kitchen, we know you'll still order pizza. And that is completely acceptable.)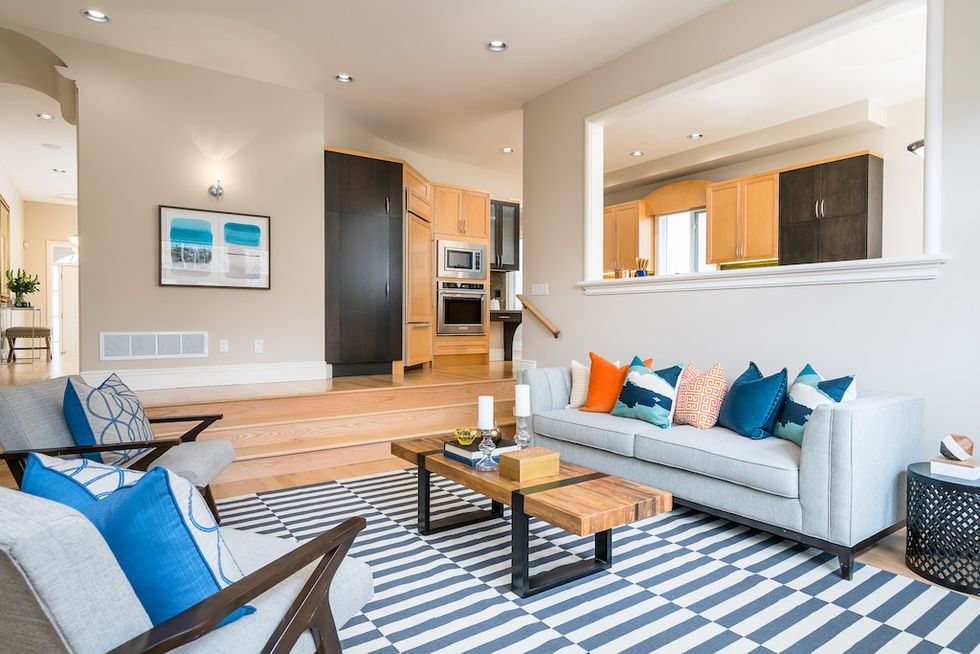 What? An oversized, sunken living room? Yes. And ...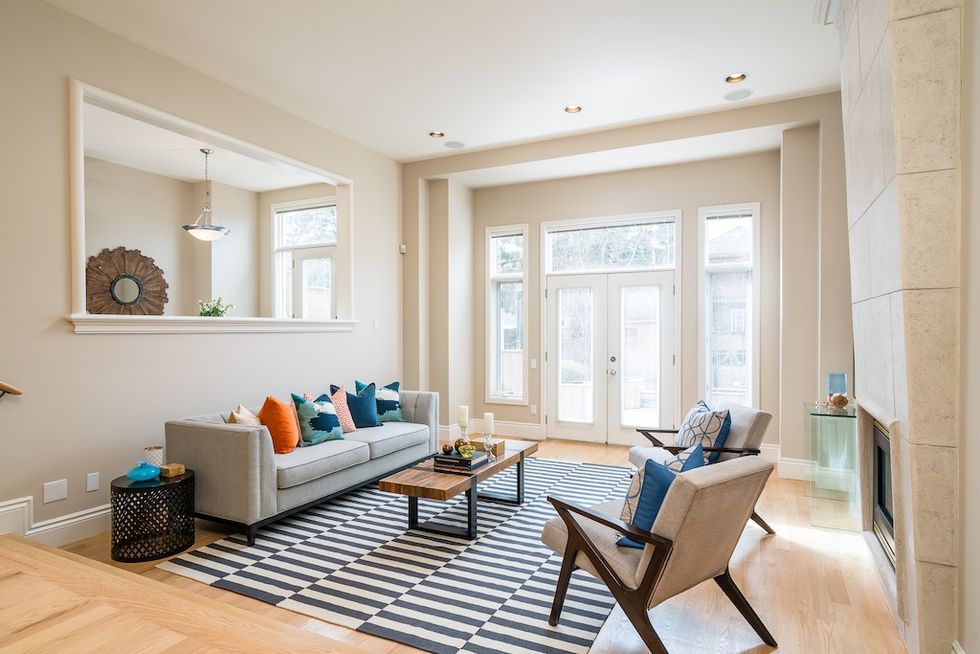 Your sunken living room has French doors!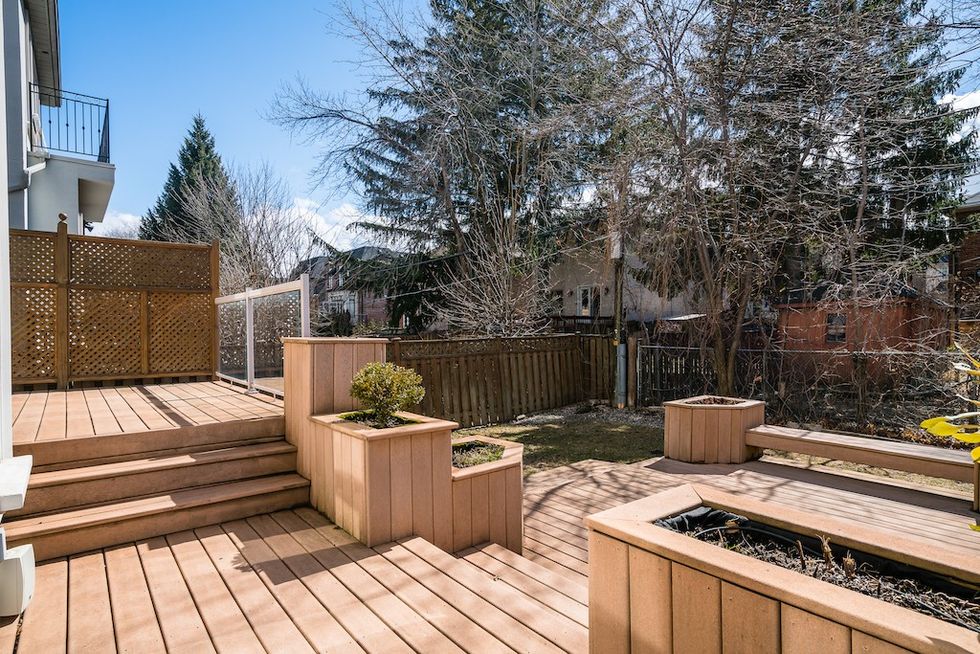 Step out those French doors to this: a private sun-soaked deck retreat, nestled into a lush landscape of mature trees. There's also a gated fence. So this is ideal for entertaining and enjoying with the family.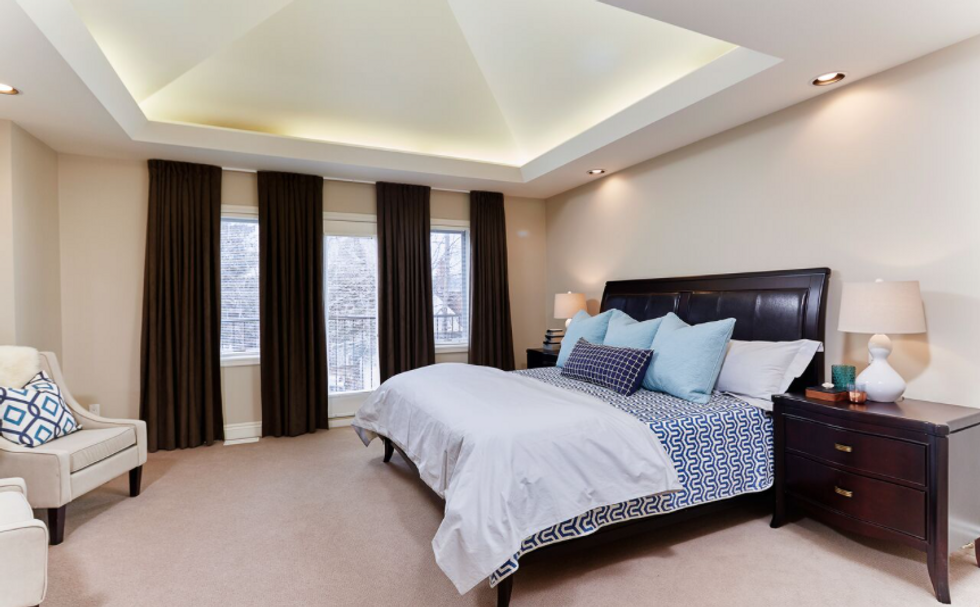 Head up your grand staircase to one of your 3 + 2 bedrooms. This master suite features high-reaching, vaulted ceilings. It also has French door access that leads to a sky balcony. Plus, there is a sitting area. Don't forget the opulent master en-suite — not to mention the spacious dressing room.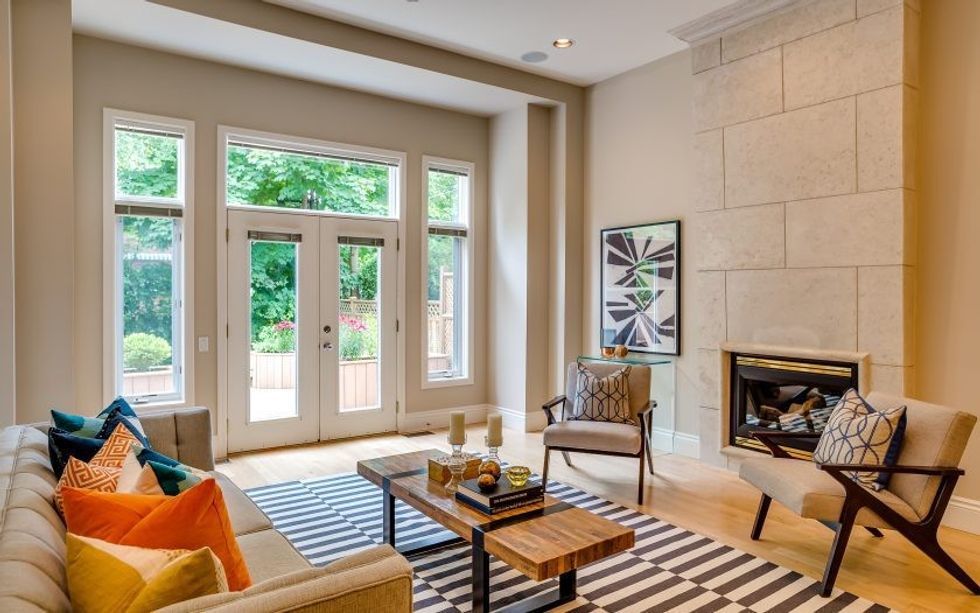 Now, just imagine coming home to this at the end of long day ... Right? Right.
Community