---
Call it a bargain, call it a steal; whichever way you describe financial savings, it's collectively understood that everyone appreciates a deal.
It's also collectively understood that there's no use saving money if you're cutting quality while you're at it.
In some areas of life, this balance is easy to strike: invest in footwear, save on t-shirts; trust that one large pizza is always more bang for your buck than two smalls. (It's math.) 
But in other aspects of our lives — often those most important — it can be difficult to determine how to optimize value. Real estate, for instance, can present such challenges.
RELATED:
For Investors and End-Users Alike, There's Something Special About Scarborough
A Nature Lover's Perfect Perch: Boutique Condo Set to Rise Over East End Ravine
According to the Toronto Regional Real Estate Board (TRREB), the average price of a home in the GTA rose 14.9% year-over-year to $1.05 million in February.
In the world of realty, lofty listings are aplenty: vacant lots ask $1 million; shed-like properties ask just as much (and then go for 800K more)! But, like ordering two small pizzas instead of a large, spots like these — while attractive from afar, being tucked into the downtown core and all — could be called an optical illusion from the perspective of value.
The greatest benefits, insiders say, lie on the edge — and a little to the east — of where many are currently looking.
"If you're looking for value, you look for places that are not over-popular today, but where the trends are going," says Michoel Klugmann, founder of Firmland.
Considering Klugmann's experience in the industry — Firmland Developments was born of his role leading Lindvest High-Rise and H&R Construction Management — his say on what's valuable, and why, is well worth heeding.
"We see the trends heading east, we see the trends heading out of the downtown core, we see the trends going closer to nature. We like the trend of buildings that are not too large, and we keep an open mind," Klugmann says. "Realize: we live in a world that's changing, and be open to it."
Epitomizing the features Klugmann sees making their way to the forefront, Scarborough's Highland Creek could be called a developer's dream. The future home of Firmland's up-and-coming Perch Condos project, the area-on-the-rise is welcoming new transit hubs and a massive expansion of the University of Toronto's Scarborough campus, while access to the downtown core is a breeze.
Meanwhile, glorious natural surroundings set the backdrop for these urban happenings; Perch itself overlooks a babbling ravine. (Some might say, of the development, a river runs through it).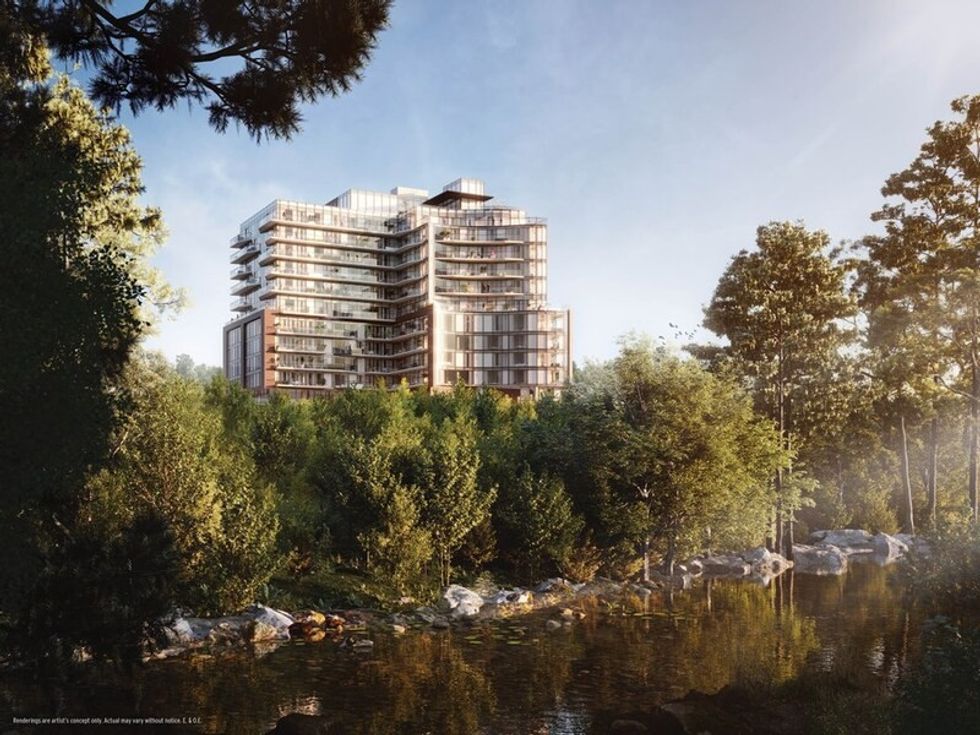 Perch Condos
The neighbourhood is soaring in all areas but one: its prices.
With units available starting from the high 400's, Perch is a rare breed. The development will stand at the helm of a buzzing area, where transportation, education, and access to the core are all within arm's reach, while a stunning natural landscape frames the picture.
These benefits, which would undoubtedly call for a hefty price tag downtown, come at a relatively low cost. But, experts warn, this accessibility won't last, and those keen on snatching up a piece of the east end's magic shouldn't hesitate.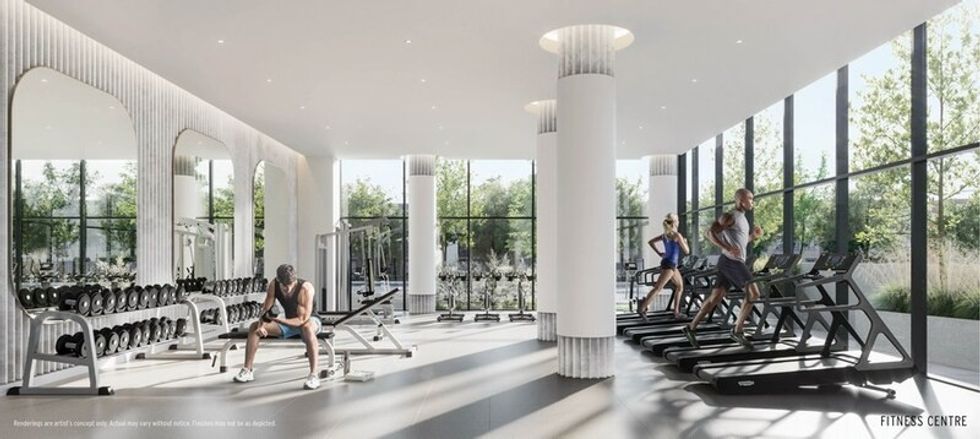 Perch Condos
"You can't out-save real estate," says Hunter Milborne of Milborne Group.
Canada's leading marketer of urban, master-planned, multi-phase communities, Milborne Group is working alongside Firmland to bring Perch to Toronto.
"If you want to buy something, you're better to buy something — even if it's not your dream place — and get on that ladder of appreciation. Even if you buy [a place,] move into it, and only live there a year, at least you can trade up to something better — that you like — as opposed to waiting and trying to save for more. Because every month or quarter that goes by, you save a little bit, but [real estate] prices [will have gone up] faster than you're saving."
And in an area like Highland Creek, where prices-per-buildable-foot — the metric used for pricing new builds — are already on the rise, Milborne forecasts it won't take long for accessible pricing to become significantly less-so.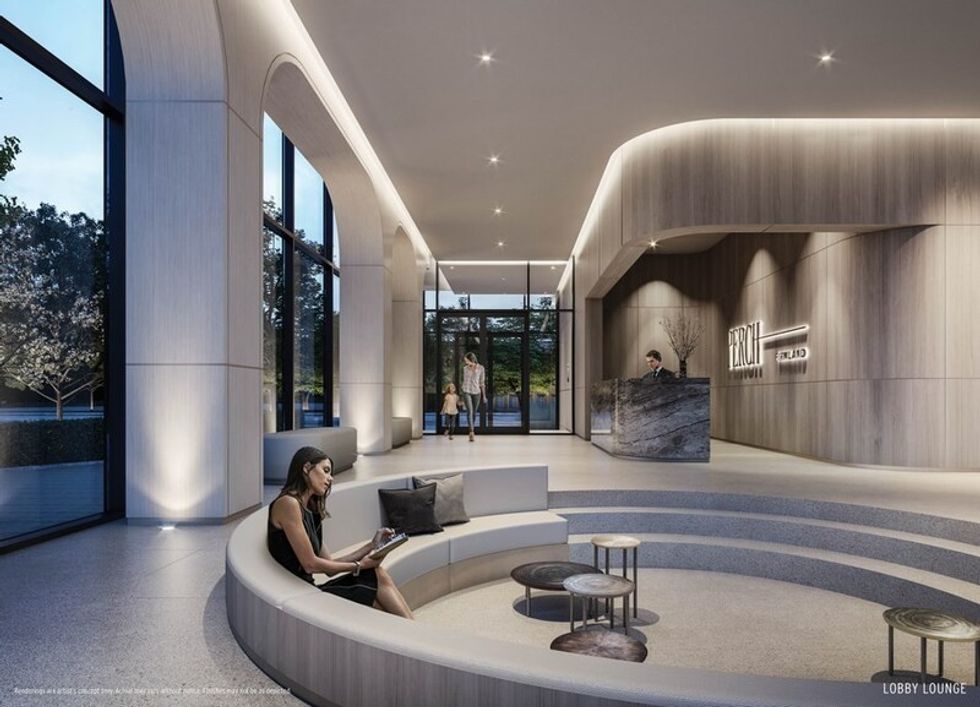 Perch Condos
"[Where Perch is,] a couple years ago, the per-buildable-foot land price was $40 to $50. Now, because that's the cheapest land in the GTA, more and more developers go to buy there, so now it's $60 to $80 per-buildable-foot. And pretty soon, it'll be $100 per-buildable-foot," Milborne explains.
"So what you've got is this relentless demand from purchasers, that follow through to developers, that push up the price of the land. And then you've also got the price of the construction."
For context, Perch's costs sit at nearly 50% of what a project in the core might sell for; think, a price-per-square-footage of $1,436 downtown compared to about $850 at Highland Creek.
And that's without noting, in addition to the development's location-related benefits, the luxuries of the in-condo experience itself. Designed by Core Architects and featuring breathtaking interior design from world-class firm Cecconi Simone, Perch provides its inhabitants with all the upscale experiences that would be found in a core condo, but, again, at a fraction of the price.
What's more, Firmland has held up the value of sustainability through its construction plans; a factor that buyers can feel good about investing in. Nearly 40% of the land acquired for the Perch project is being contributed to the ownership of the Toronto and Region Conservation Authority. The entire back section of the existing parking lot, and the entire ravine that extends from it, will be under public  protection for future generations, allowing the restoration of land to its natural state.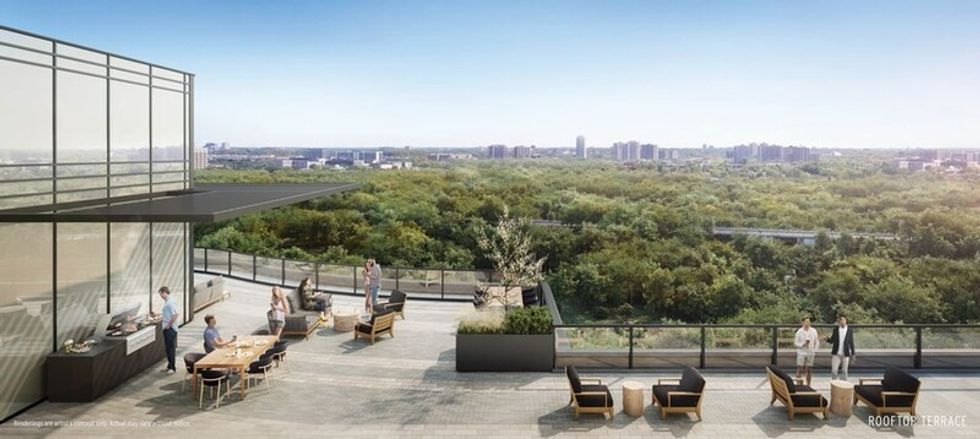 Perch Condos
There's no denying that the Perch project is making a significant contribution to Highland Park, and to Scarborough at large. And as the area levels up to the likes of Toronto's most coveted pockets, its costs will too. This phenomenon, Milborne explains, ties back to the city being like something many might not consider: an island.
Referencing a study conducted by CIBC in 2012, Milborne says real estate was found to be most expensive on islands: Manhattan, Singapore, Hong Kong, and the like. Toronto, of course, is not an actual island (except for where it literally is), but it's akin to one, Milborne explains, because of the Greenbelt.
"I don't know that anybody really got the significance of what [the implementation of the Greenbelt Legislation in 2005] would mean; it choked off a significant amount of supply of single-family homes," he says.
"Because of [Lake Ontario,] and because of this Greenbelt, effectively what [happened was,] Toronto was an island, in terms of its ability to supply new homes."
With its peninsula-like properties standing alongside the enticing draw of urban living, end-users and investors alike can count on the city's real estate prices to continue rising. And when a spike in value is guaranteed, whether you're living in or renting out your suite isn't as important as knowing you've made a wise financial choice, either way.
"[Investors say:]'If I've got the choice between investing in the stock market — which is like a casino — or in real estate — which is pretty much a sure thing — why wouldn't I buy a condominium, and wait three or four years to delivery?'" Milborne notes.
And for end-users too, he says, the move just makes sense… particularly when it's pre-construction on the table.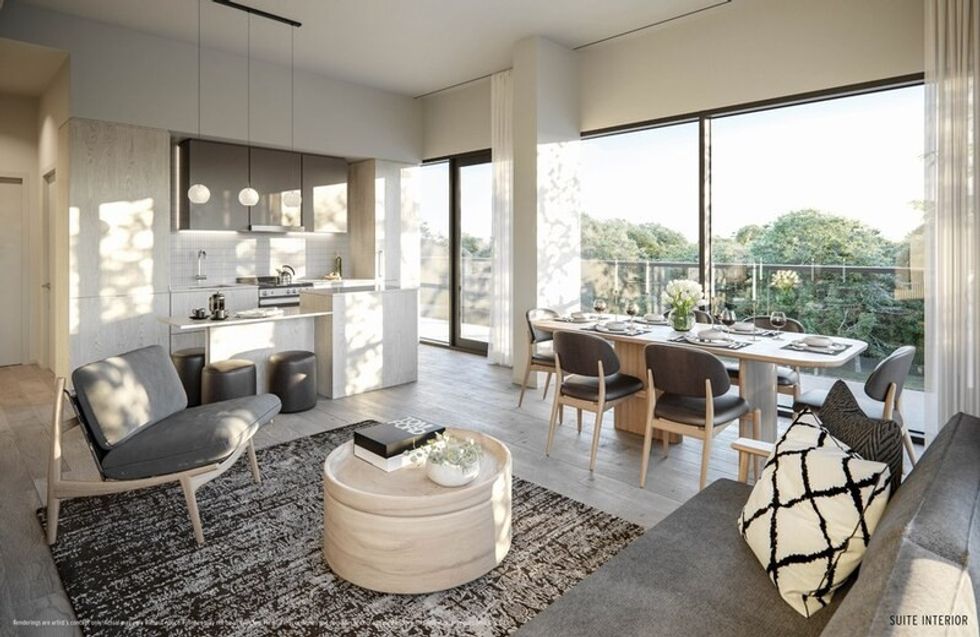 Perch Condos
"The reason pre-construction is good is you have 18 months to get these deposits together. It's not the same as going out to buy something and closing on it in 60 or 90 days."
With this extra time, there may even be opportunity for young, first-time buyers to tap loved ones for support in making a downpayment, Milborne muses. And at Perch, where land-value is increasing steadily, a suite's value will have already risen significantly by the time the build is complete.
Speaking to the current marketplace in Toronto's east end (and at Perch specifically) at the 2021 Economic and Investor Forecast, Milborne said "there's a great opportunity to purchase, and really get a great buy."
The industry expert, recognized nationally as the Dean of Condos, then offered those tuning into the event some valuable advice: "Don't buy more than you can afford, and don't sell at the wrong time. If you follow those two rules, you're going to not lose, and then you're going to win… by default."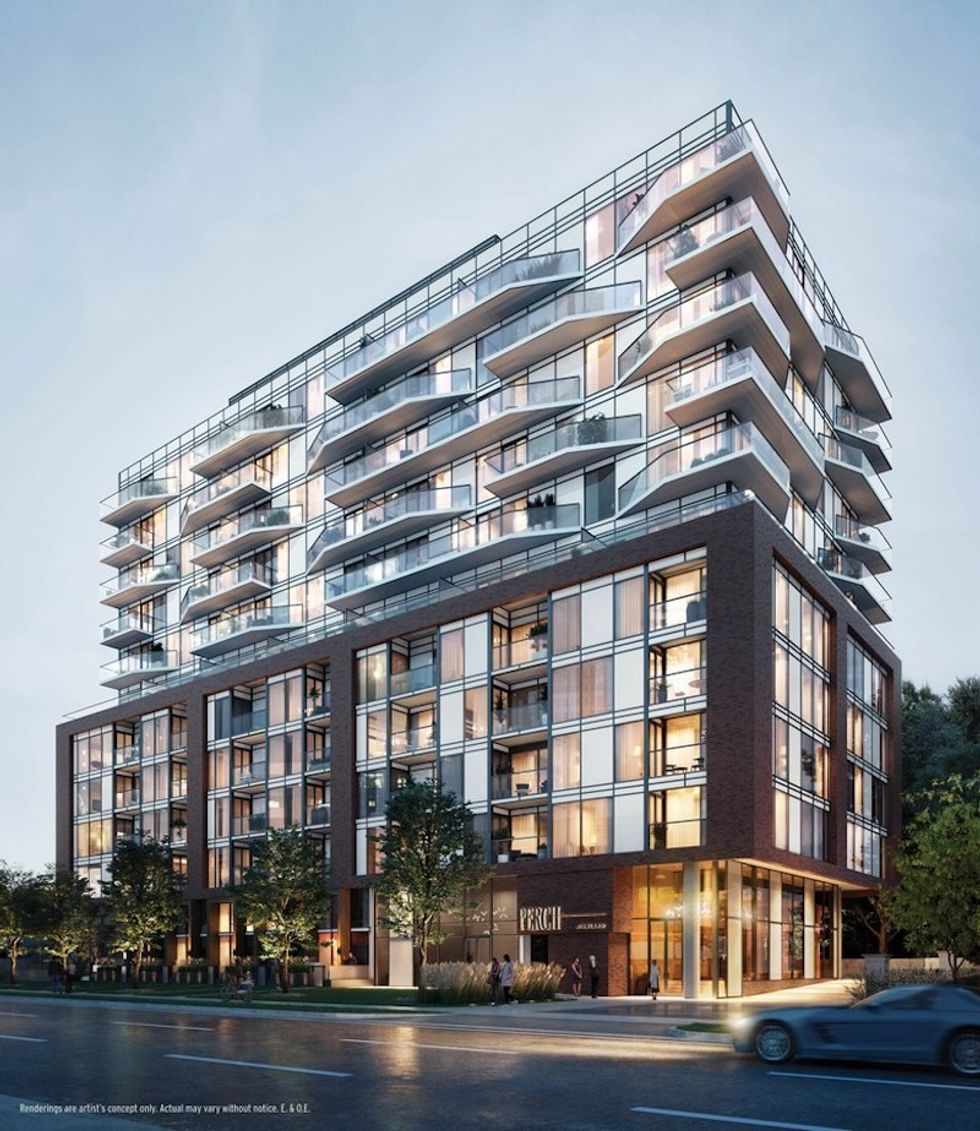 Perch Condos
With a place like Perch, though, it's clear your win won't merely be one of default. It will be one rooted in elegance, wisdom, and industry insight.
Condos