Real Estate News
Sold: Tiny Shed-Like Toronto House Sells for 800K Over Asking
In case you haven't heard, 300 Euclid Avenue is a detached 1-bedroom, 2-bathroom bungalow, reminiscent of a shed more than an actual home, that hit the market last month for $999,999.
It has now been sold for $800,000 over asking.
Standing neither tall nor proud between Dundas and College streets, the address remains a coveted one, just steps from Trinity Bellwoods in one direction and Kensington Market in the other.
From the moment the little house, its two-car garage, and the 2,700 sq. ft. lot both stand on went live, there was no question the listing was priced for its potential rather than its current state. That means the purchasing of this place would be only half the battle — the costs of a tear-down and rebuild linger in the shadows.
READ: Listed: Tiny Shed-Like House Hits Market in Little Italy for $1 Million
Located "steps to vibrant shops, restaurants, bars, parks, schools, entertainment, public transit, and more," the property has been described as having "loads of potential" and being a "great investment." Sure, the lot is thin, but it's fairly deep and the surrounding homes are tall. Who needs to build out when you can build up?
Was it Worth it?
While a layman passerby may be appalled by the $1.8M selling price of a structure that looks like bike storage, some say it's not surprising. Never mind that the market has been taking a wild ride lately — Toronto's just smashed previous July sales records while setting a high-water mark for price — one industry professional believes it was a fair transaction.
"[This listing] was priced well below market value. The lot size is 20.16 x 129 Feet. It has parking. It has a detached garage with a lane way. I don't know if it would qualify for a lane way house but [that] may have been one of the reasons the buyer paid $1,808,000," Lisa Nash, a broker with Zolo Realty, told Toronto Storeys. "It seems like it sold for close to market value."
According to the listing, the home was sold in 10 days; that's 31.8% faster than what's generally seen in the City of Toronto. But while some clearly thought the spot was worth jumping on, other industry insiders — Century 21's Scott Ingram included — aren't convinced.
"This sale surprised me back in 2017 when it went for $1,218K and it's surprised me again in 2020 when it sold for the auspicious $1,808K. I knew it would go over the $999K asking price of course, but that somebody would pay $1.8M for just the land (and a shack that had some lipstick applied so that it could rent out and carry a bit of costs) is certainly surprising given that you could've bought fully formed houses on similar lots for just a bit more," Ingram, who is also a chartered accountant, told Toronto Storeys.
"I looked at all detached sales in 2020 for Trinity Bellwoods (where this house was actually located) and Palmerston-Little Italy (where it was incorrectly classified in). It's below the mean and the average, which you'd expect. But not that far below (the lowest ones were on small lots, and this was obviously a land play)."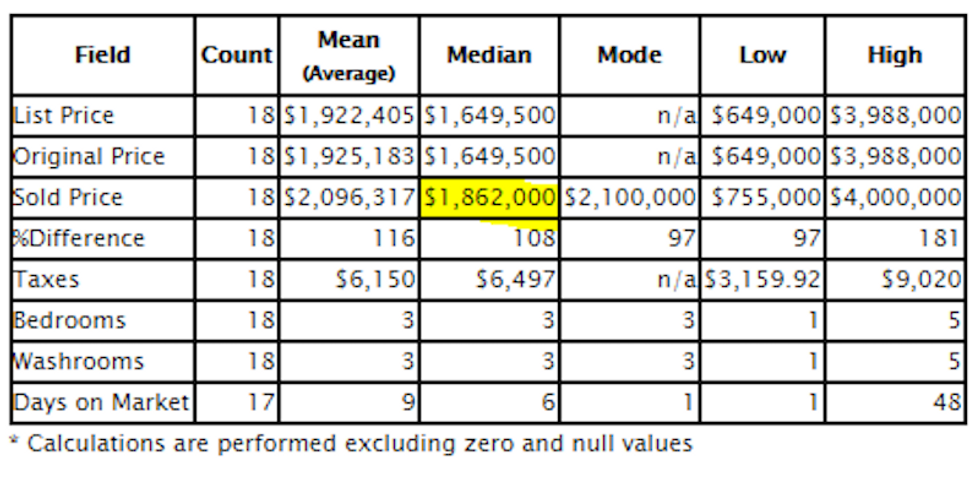 "Included in the above was a 2-storey house and a very similar lot size on Ossington for $250K cheaper. Or give me the renovated modern one on Crawford with the cool studio in the backyard for $200K cheaper."
Ingram continued to say that if whoever bought the property plans to "build a McMansion," the shed-like structure that currently stands on it will be easier to demolish than a house with a basement would be. For that, they get some credit.
"But get ready for some serious Committee of Adjustment process, because the zoning only permits 1,631 sqft above grade on this lot," Ingram said. "The agent double-ended it, so all I can say is I hope the buyer got some good advice."
Specs:
Either way, this is what nearly two million dollars will buy you in downtown Toronto right now… in the middle of an ongoing pandemic, no less.
FRONT: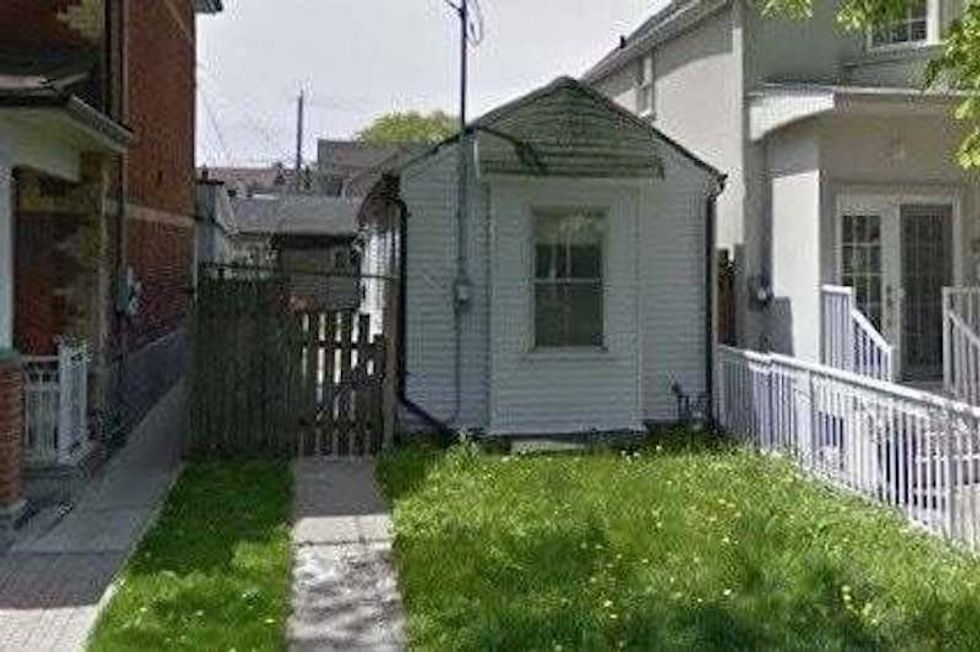 BEDROOMS/LIVING: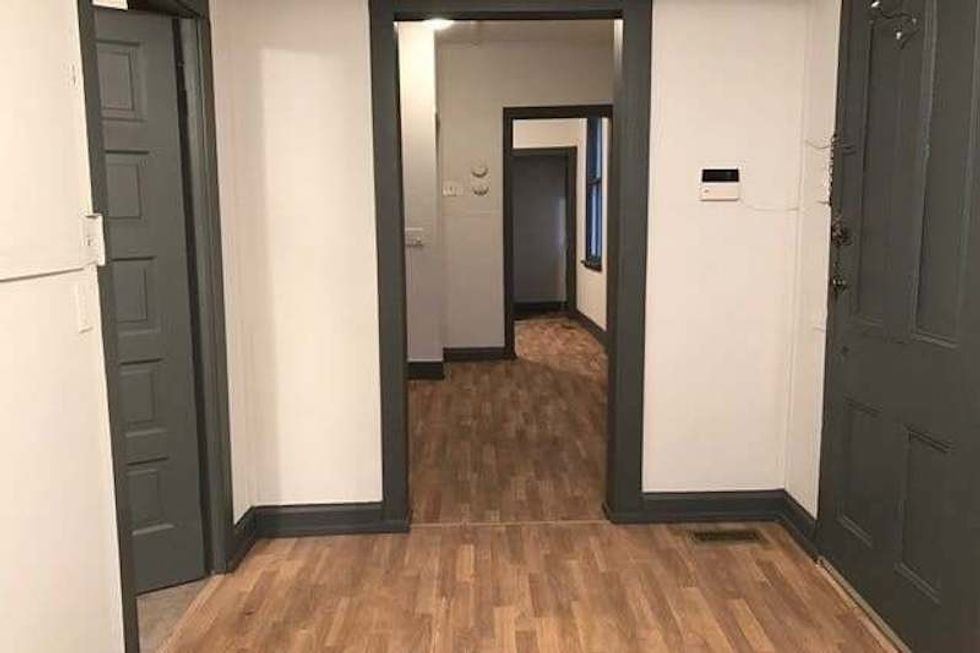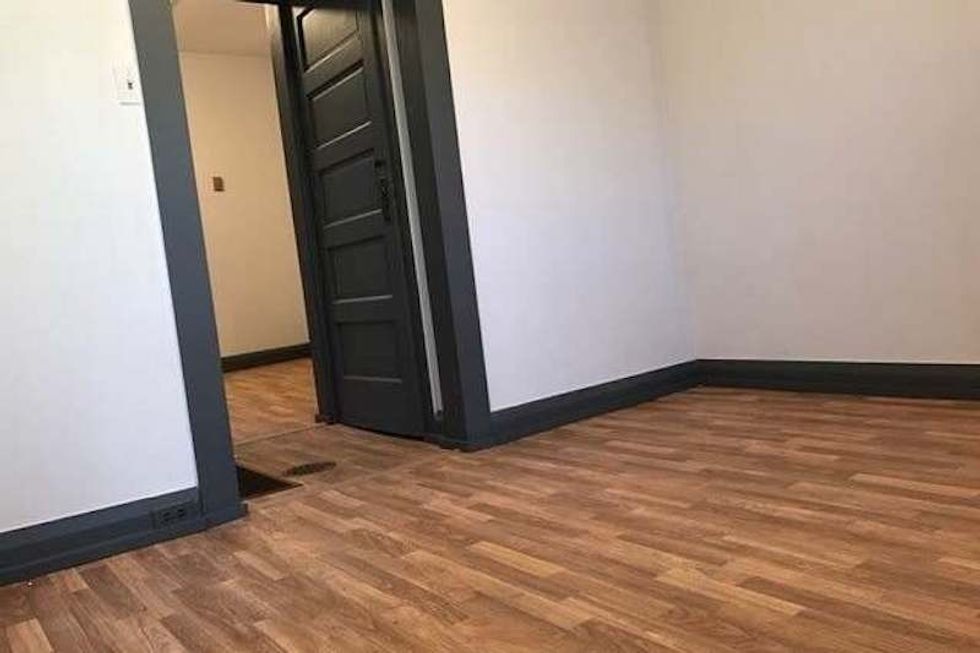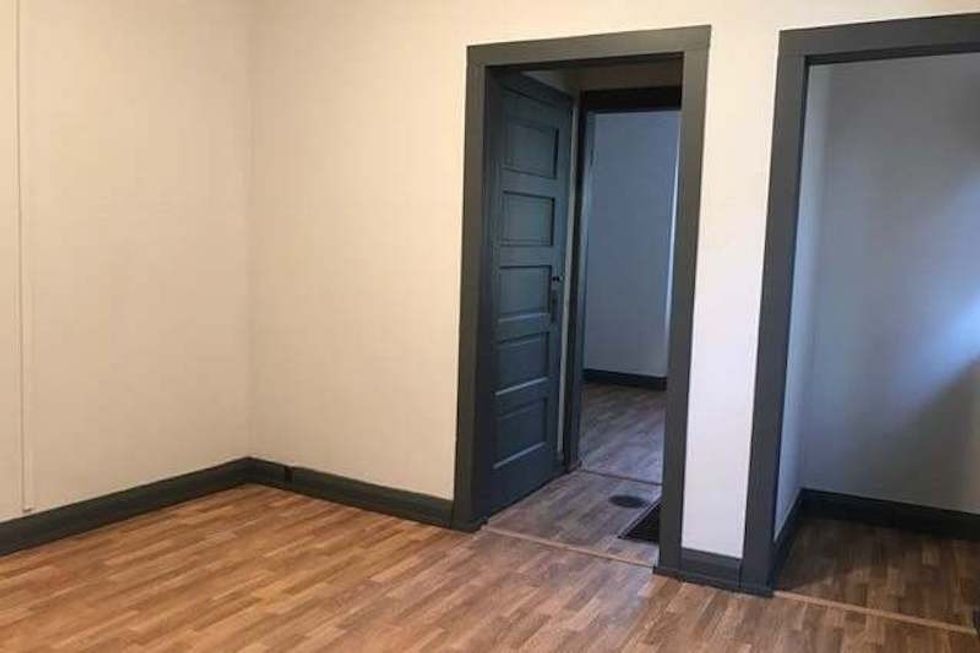 BATHROOM: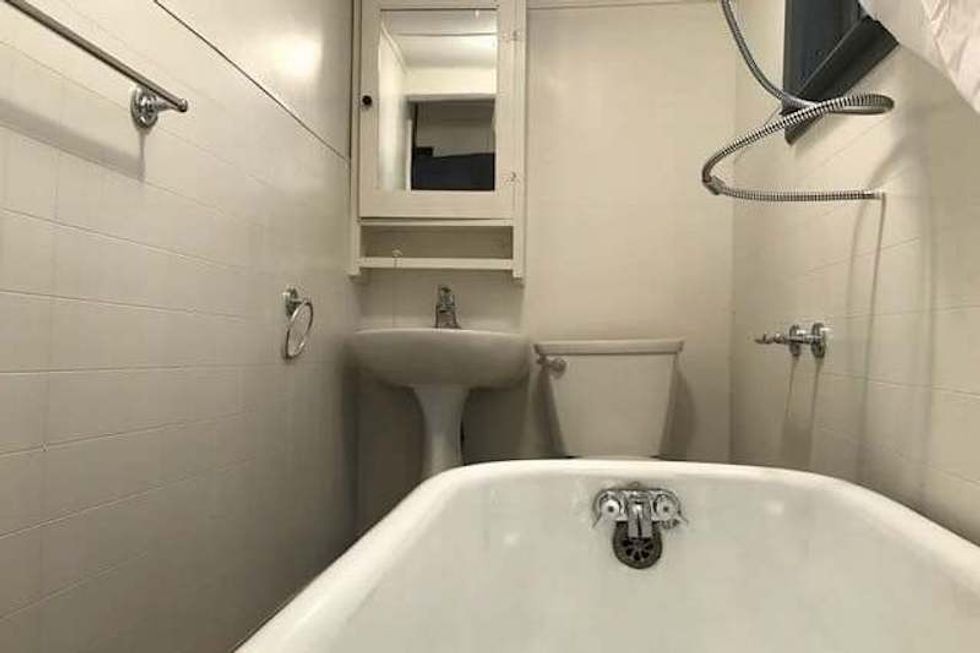 WALKWAY: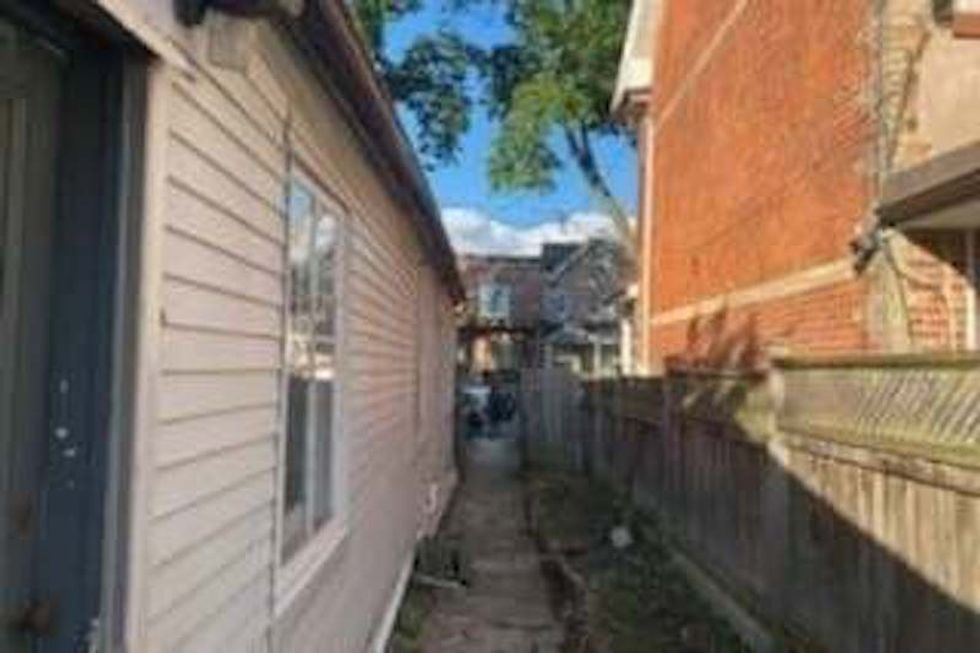 BACKYARD: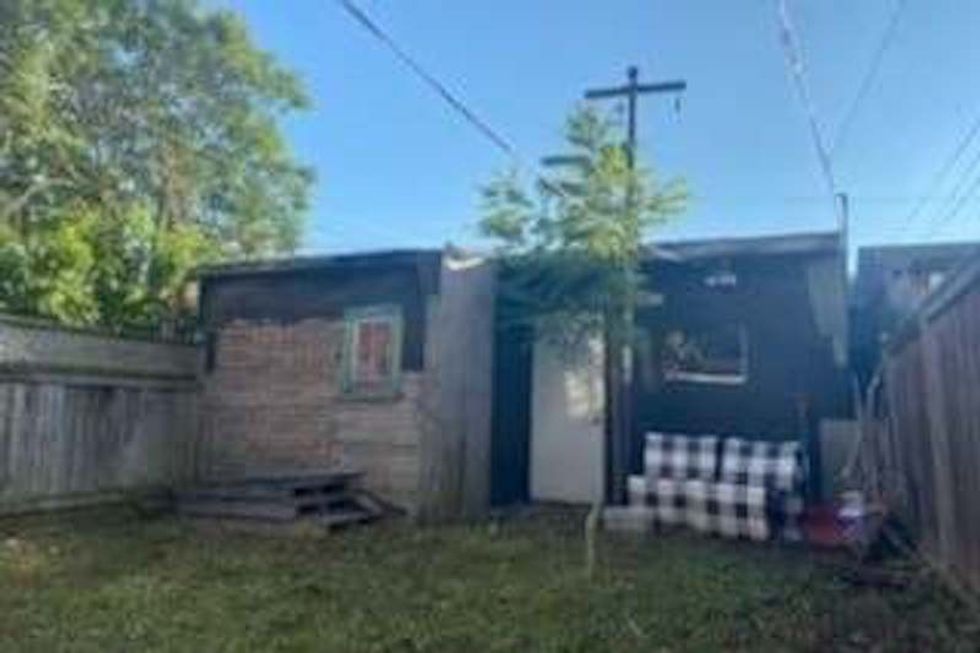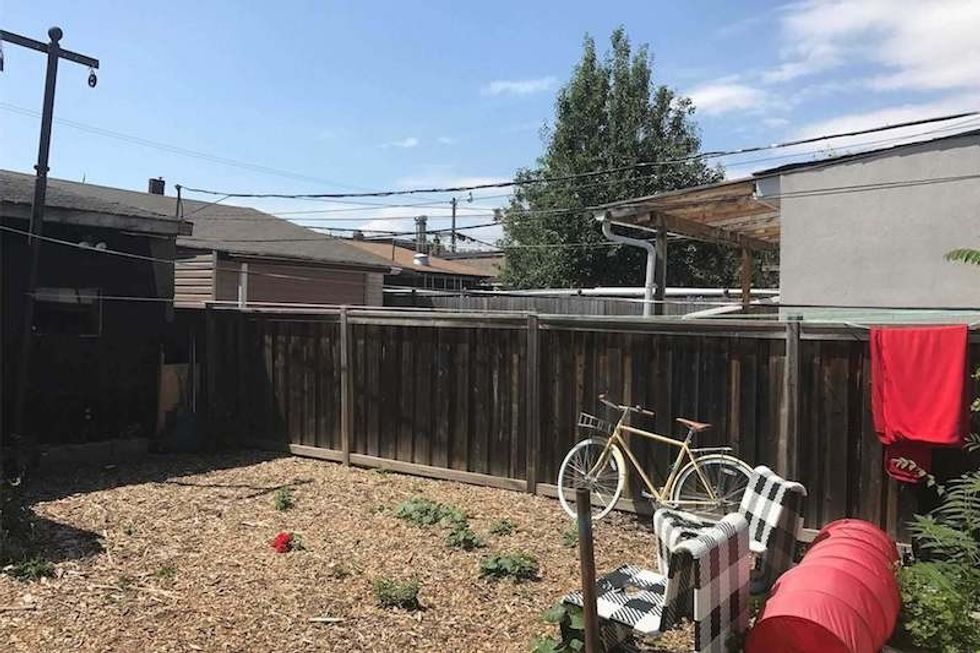 GARAGE/FEELINGS RE: ASKING PRICE: