In a city where homes that look like storage sheds and properties deemed "unsafe to enter" ask $1 million on the regular, it was only a matter of time before a parking lot decided to step up to the plate.
Located just a stone's throw from Dufferin Grove, Rear - 59 Hepbourne Ally presents itself as an opportunity to "create a unique custom build" on a vacant 40- by 70-foot lot. The space is, per its listing, in a "prime location surrounded by million dollar homes."
---
Indeed, the posting does mean a chance for an individual, or a developer, to create something special from the ground up. And in a great neighbourhood, too.
READ: Toronto's Former Chief Planner Launches Affordable Housing-Focused Development Group
Tucked south of Hepbourne, between Dufferin Grove Park and Dovercourt Road, the address is only steps from the Bloordale strip. As such, fierce tacos from Tierra Azteca, energizing coffee from Field Trip Café, and refreshing bevvies from Tallboys Craft Beer House and Burdock Brewery are just steps away in any direction.
(Come to think of it, if we were building a house, we'd want to be this close to multiple beer-receptacles, too.)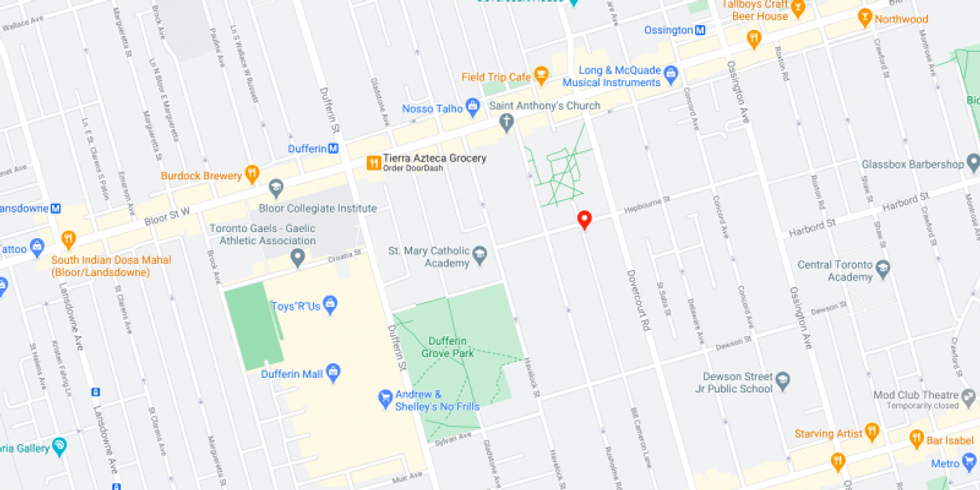 What's more, the proximity to both Ossington and Dufferin TTC stations, Dufferin's sprawling park space, and The Mall With It All are, indeed, major bonuses that come with this address.
But anyone considering pulling up on this parking lot should remember that they're spending an initial $1 million to -- ultimately, probably -- spend at least a couple million more. Building anything, never mind a full-on residential structure, is an investment of both lots of time, and lots of money.
Specs:
Bedrooms: 0
Bathrooms: 0
Lot size: 40 by 70
Type: Vacant lot
Taxes: $2,849 /yr
Price: $1,000,000
If you're one who loves a project, and is happy to throw down whatever it costs to get the foundation laid on your dream, this vacant lot might be the exact opportunity you've been looking for.
But if you're less concerned about making a vision your reality, and are more keen on simply snatching up a new home near Dufferin Grove, there are several options on the market that are probably better suited to you.
And if you can do it without breaking $2 million, well -- all the better to save up for that post-COVID vacation with.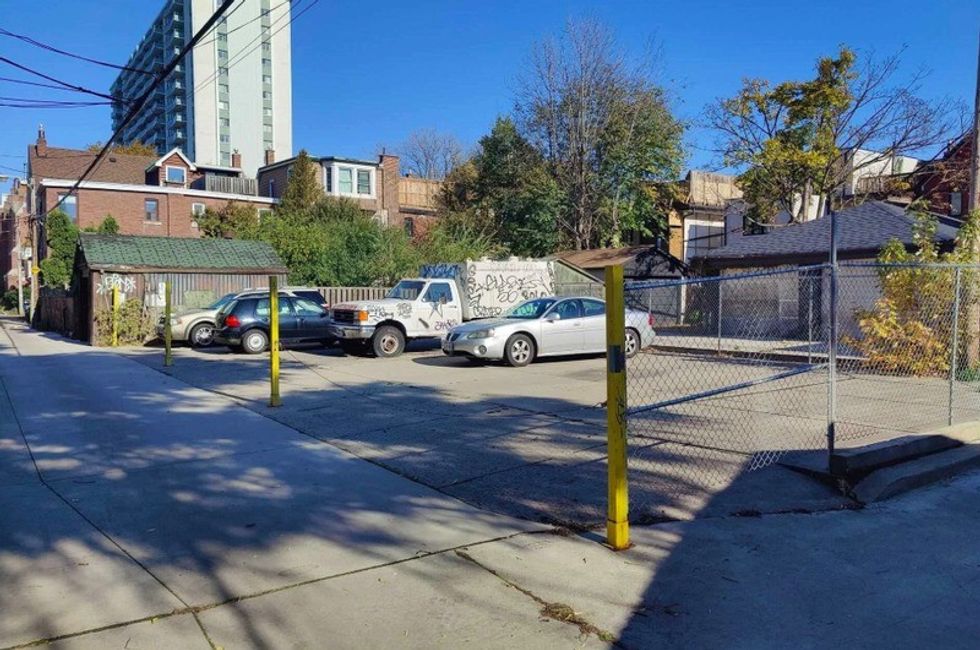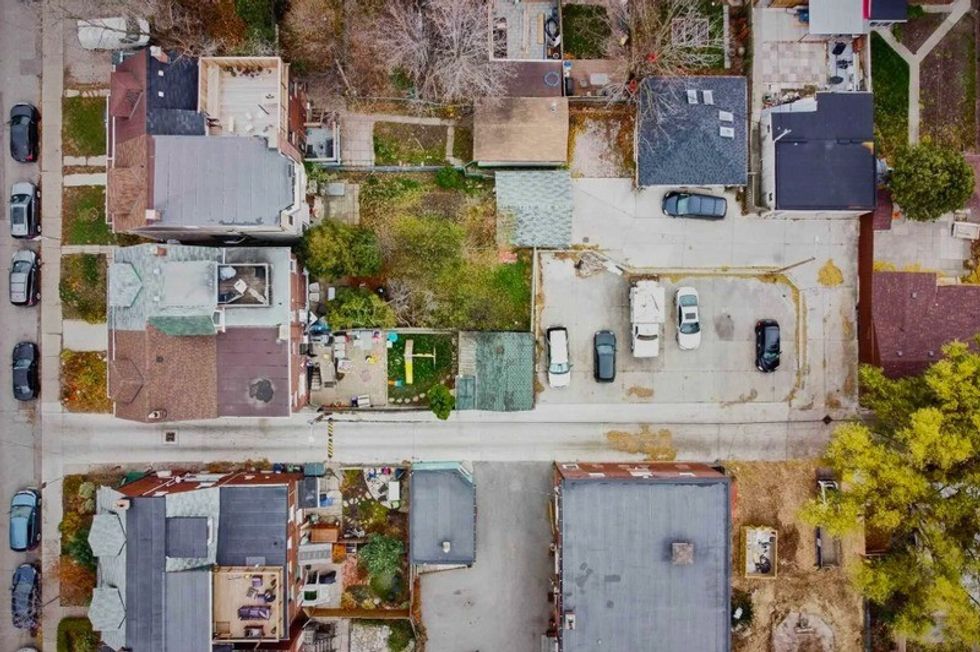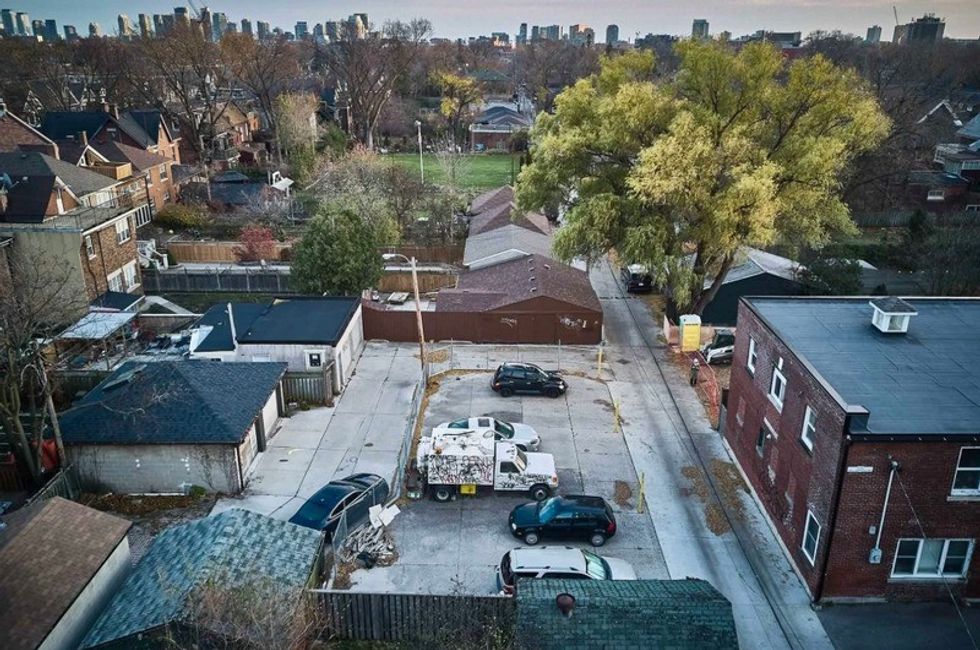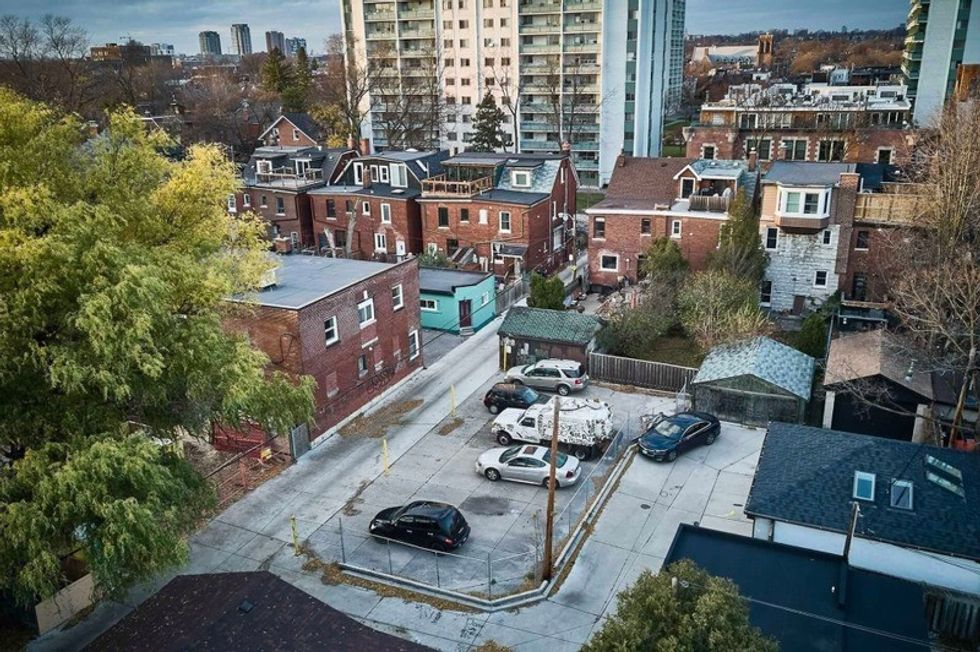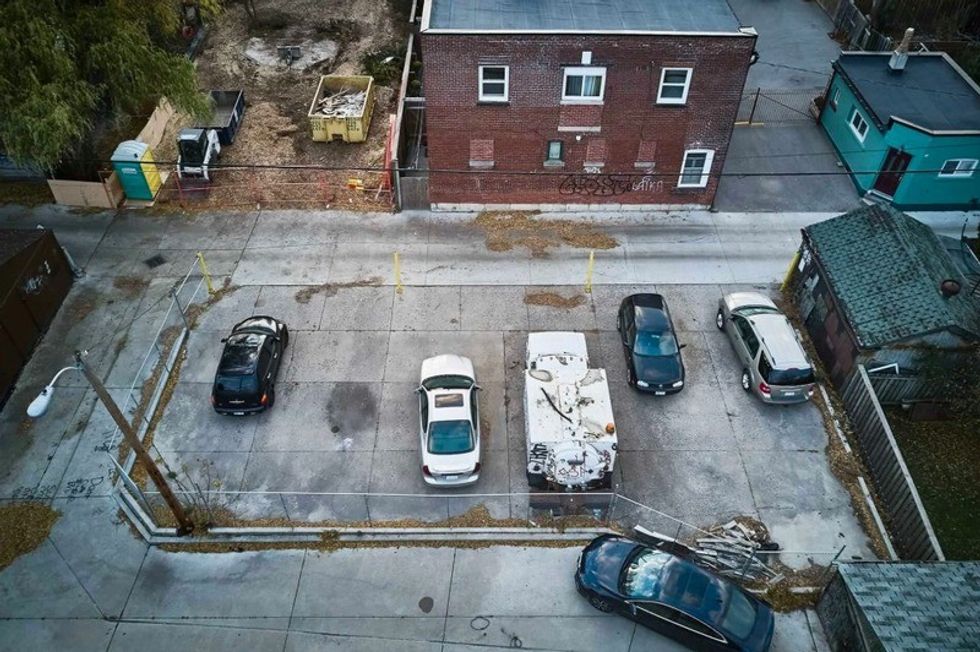 Listed