Housing in Toronto can be called a lot of things, but "affordable" doesn't tend to make the list very often.
However, a new development group, founded in part by Toronto's former Chief Planner Jennifer Keesmaat, is looking to help change that.
---
Markee Developments -- established by Keesmaat alongside Jason Marks, former CEO at Shiplake Properties -- aims to co-exist alongside housing provided by the public sector and non-profits... not replace them.
To do so, the group has crafted a new model for the building, financing, and delivery of affordable housing. Through a breadth of partnerships, ranging from municipalities and faith groups to universities, not-for-profits, and developers, the development team aims to deliver "affordable housing at a significant scale."
READ: Toronto is Looking for More Land and Buildings to Transform into Affordable Housing
"Most immediately, it will mean an injection of thousands of new affordable homes into the market every year once our first projects are up and running," Alex Mather, Vice President at Markee Developments, explains about the impact the developer's housing options will have on the city's rental market. "The need for affordable housing in Toronto is so immense, that the most important thing we're doing is building a whole bunch of it."
Mather says that more widely speaking, the group could influence the broader rental sphere through, essentially, leading by example.
"If others who aren't currently active in the affordable housing space see the value in our approach and vision, that would be fantastic. We see ourselves not as replacing any individual delivery agent in the housing market, but as a complementary piece of a system that needs to be producing more affordable housing than it currently is to meet demand."
This sentiment is echoed on the developer's website, where it's stated that the team believes every single Canadian deserves an affordable, safe, and liveable home, and government has "a critical role to play" in seeing this through.
But when it comes to the work that Markee will do to build toward this vision, the foundation is already being laid. The first development under the group's name is Tyndale Green, an "affordable, vibrant, beautiful, livable, sustainable" residential community projected to live at Tyndale University.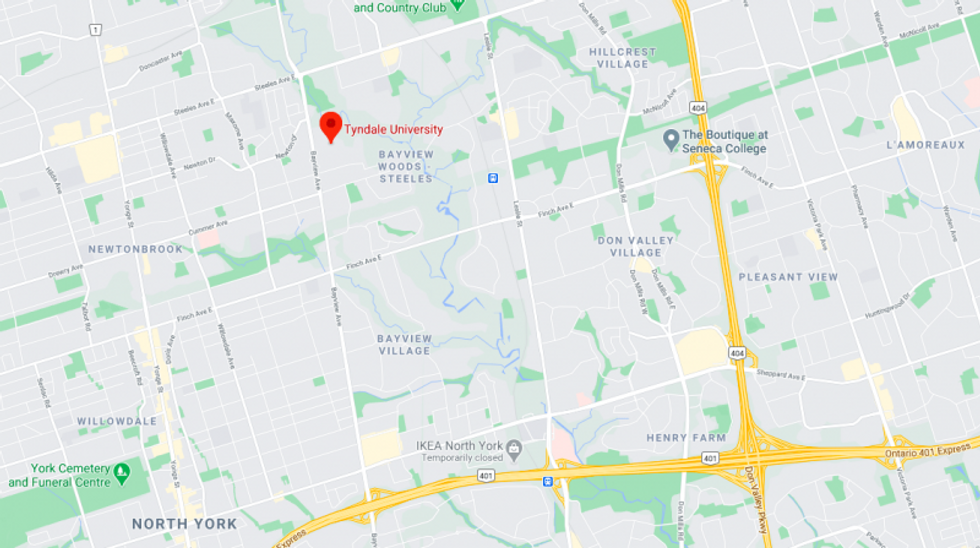 The project's details will be developed through community consultation, (which you can partake in by signing up here), while its goal is to set precedents for affordable housing in Toronto.
But breaking ground doesn't stop at the city's border.
"The need for affordable housing in the GTA is immense, and it is the market that we know best, so it is the primary focus of our efforts for the time being. But we recognize that housing affordability is a critical issue in cities across the country, so are certainly open to the notion of expanding the reach in the future," says Mather.
"We are currently working with our partners on a number of projects in the GTA at varying stages in the pipeline, the next of which we hope to be able to announce in the coming months. We're open to working on a wide range of potential sites, focusing mainly on those that are in close proximity to transit and are of a scale that would allow for a significant number of affordable homes, but we will gladly consider any site owned by a partner who shares our ambition to build affordable housing."
To build, according to Markee's site, it isn't necessary for the developer to outright own the land they're working on. Instead, the use of 99-year land leases means landowners can retain control of their property over the long term, while flexibility on Markee's end means the option of creating new partnership models, adapting to each landowners' needs and desires.
READ: These Regions Offer Some of Ontario's Most Affordable Real Estate
So you understand the what, and you've got a gist on the where, but you may now be wondering -- especially if you're a prospective renter yourself -- who? Well, if you're a middle-income earner (read: someone feeling frustrated with the competitiveness the rental market), the answer is: you.
"On our first project, the majority of the affordable homes will be geared towards middle income earners -- a young teacher, a dental assistant, or a carpenter, for example -- who are currently priced out of the housing market," explains Mather.
"The rents will vary in each of our projects based on a number of factors, including whether our partners require a financial return, the amount of housing the site is able to accommodate, and the complexity of the site, among other factors. We work with our partners, and with the relevant municipalities, to determine the right mix of breadth and depth of affordability."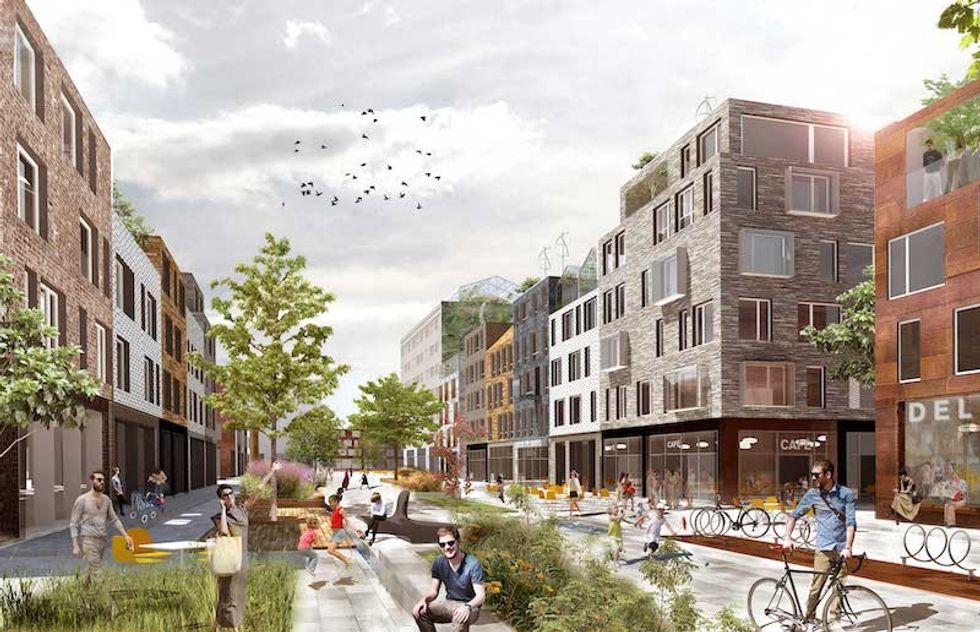 Nya Eriksberg/Kjellander Sjoberg, Sweden. A project Markee Developments "loves."
As Torontonians look ahead to the possibilities that present themselves through Markee Developments, it's important to note that while this development group is prioritizing affordability, that's not their only concern.
The importance of ensuring spaces are eco-friendly, for example, is becoming increasingly clear, and (regardless of whether you'll admit to the vanity or not) most people appreciate aesthetic appeal, too.
"One of the things that we've set out to demonstrate is that affordable housing can -- and should -- be beautiful, livable, and sustainable. Instead of trading off those attributes against each other in service of profit maximization, our limited dividend model allows us to incorporate each of them into our projects, and to ensure that the affordable homes stay affordable in perpetuity," says Mather.
Such earth-friendly development implementations could include green roofs, sustainable stormwater management, and alternative energy sources, according to Markee's site.
"We see ourselves as playing an important role not just as a housing provider, but as a key delivery agent in the creation of complete, vibrant, enjoyable communities where anyone would want to live."
If this new development group's vision has you excited or -- even better -- gets the wheels in your mind turning, be sure to partake in the upcoming virtual public consultations on Tyndale Green. The first will take place in early December.
Affordable Housing