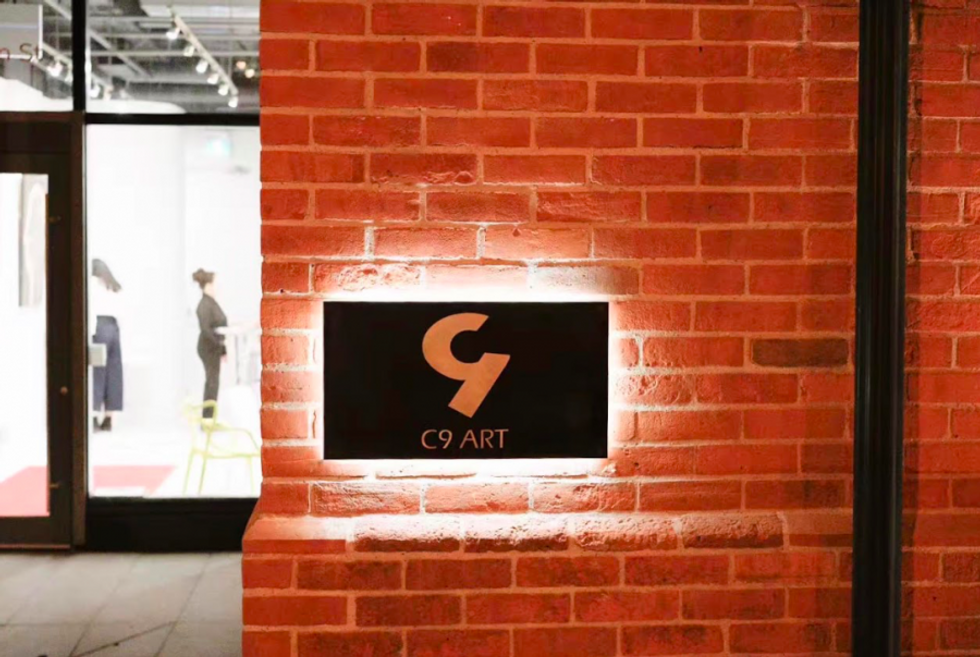 (All photos courtesy C9 ART)
A new art gallery has opened in Toronto and it wants to open your eyes to meaningful human relationships.
---
First, we want to open your eyes to its history.
C9 ART is a contemporary art gallery located in Yorkville, nestled in a designated heritage building on Sultan Street. The street is known for its brick heritage buildings that highlight some of Toronto's history, quietly tucked away in this little enclave.
Devoted to curious and inclusive angles of examining art, C9 ART is focussed on bringing Canadian and international artists together for themed shows that spark conversation and build meaningful relationships within the Toronto community.
Case in point: From May 24 to July 7 the gallery is running a must-see pop art exhibit.
CORNO & WARHOL, a vibrant exhibition celebrating the influence of Andy Warhol on Canadian artist Corno, in collaboration with Corno Gallery in Montreal. The exhibition features Corno originals and Andy Warhol exhibition posters collected by Paul Maréchal — a key figure in the Quebec visual arts community.
Showing for the first time in Toronto, this will give guests an inside look at how the artist's exhibitions were marketed across the world during his lifetime. This will be the gallery's second exhibit since it opened.
I had the opportunity to attend opening night at the gallery, so I can tell you first-hand, the space is beautiful. But the story behind how gallery manager Fifi Zhang obtained the place is what's intriguing.
So, I had to have a conversation with Zhang to take you behind the scenes of this incredible gallery, the bidding war to secure it, its history, its fascinating creation and what guests and art fans can expect.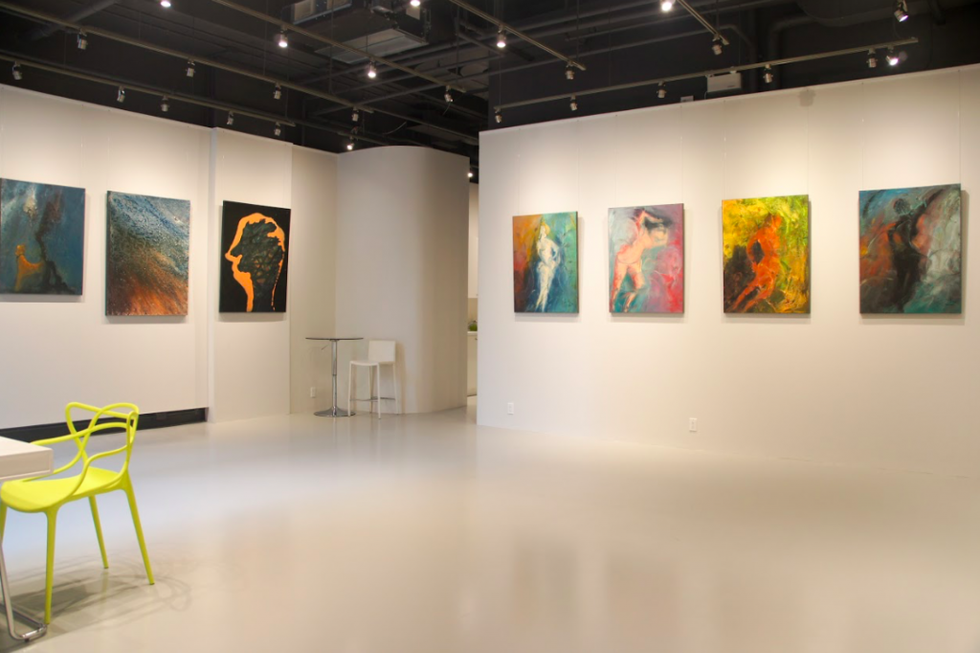 Can you tell me more about the gallery and what people can expect from it?
We think regardless of how our technologies advance, art and appreciation for art will always remain integral to human ability and nature.
Art has never been more inclusive, engaging, relevant, and exciting.
C9 ART is devoted to nurturing inquisitive viewpoints when understanding and challenging art. Our focus is to bring in fresh viewpoints and new angles to the landscape of Toronto's visual art community by curating meaningfully themed exhibitions that spark not only curiosity but conversation as well.
We will always endeavor to contribute to the exchange of creative thoughts, ideas, and discussion when you visit C9 ART.
Can you share details about the bidding war to secure the space?
The building was about 90 per cent sold when we spotted the construction.
Two units were left out of all townhouses back then, and we inquired about one of the two. When we came back after a couple of days, we learned that someone was looking at the property and close to making an offer. We had to act fast, and we believe that our intended purpose of usage of the property (art gallery) won some points for us in the developer's mind.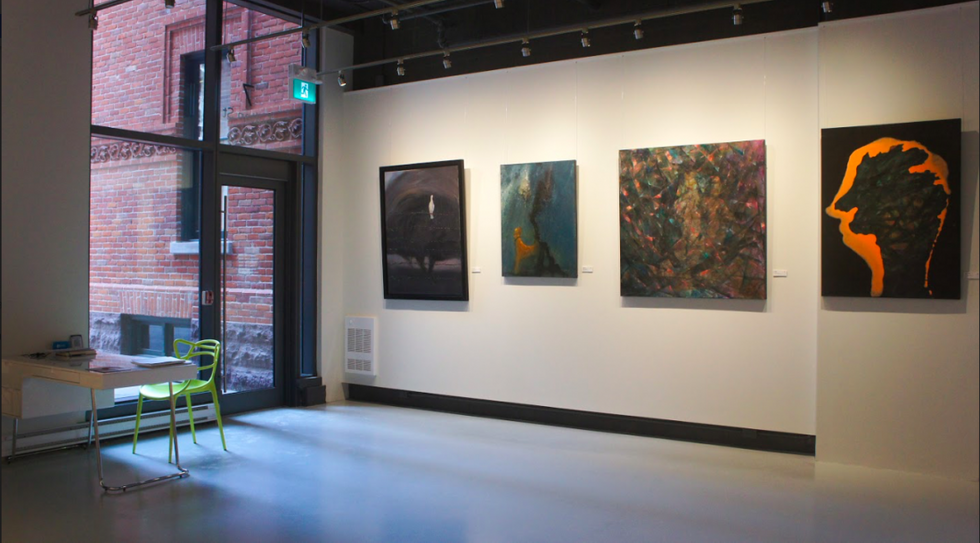 Why did you choose that specific location? Why Sultan Street?
It is literally steps away from Bloor and Bay, nestled in a very pleasant neighbourhood.
One of the gallery owners also lives in the area. We really like the location. It is accessible, convenient for shopping, dining, entertaining — definitely one of Toronto's best downtown areas.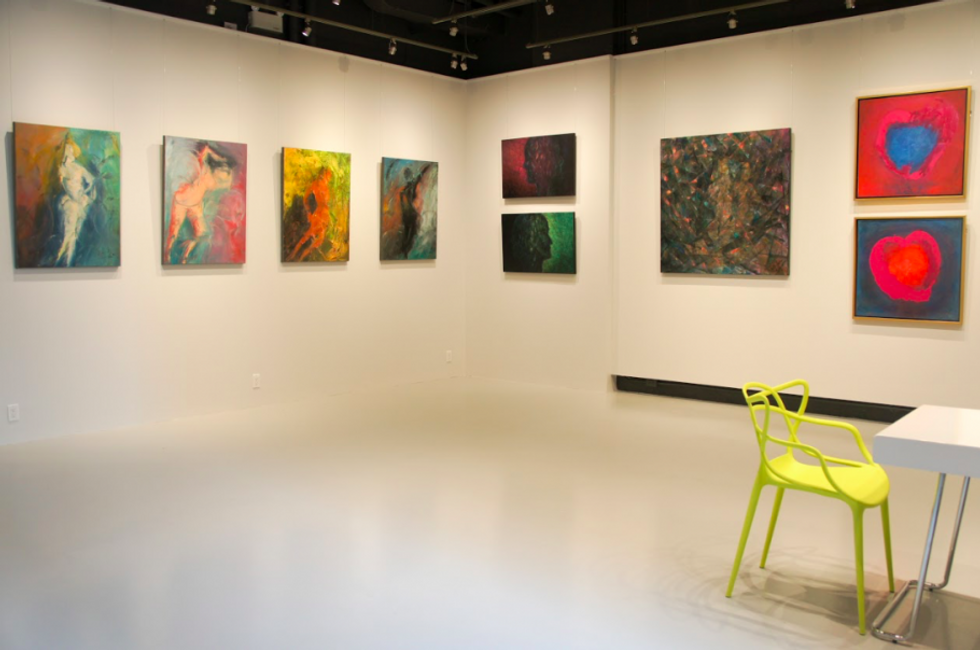 Did you come to Toronto specifically to open up the gallery? What drew you to Toronto from Montreal?
Moving from Montreal to Toronto was a result of many personal reasons. C9 ART was an idea and project that was conceived later.
Toronto is a very vibrant, multicultural city that has a lot to offer. I am happy to have moved here.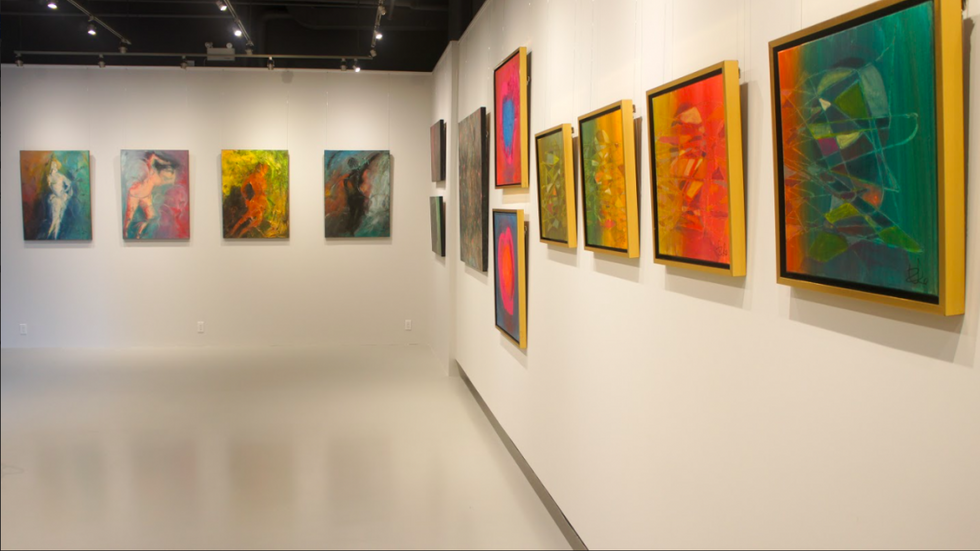 How was the space designed for C9? Did you work with an architect or designer? If so, who?
We worked with TAES Architect company, also from Toronto, to make the design of the interiors meet our needs for an art gallery. Fortunately, when it comes to an art gallery space, less is more. We wanted to keep everything open, simple, and clean, a very minimalistic approach.
What can people expect from the CORNO & WARHOL exhibit?
Highlights include a rare exhibition poster of Warhol's first show of the memorable Campbell Soup series in Los Angeles and a Corno portrait of Marilyn Monroe, custom composed using Swarovski crystals — a special collaboration between Corno and Swarovski.
Using refined Italian craftsmanship, a high-resolution image is printed directly onto a metallic screen covered in thousands of Swarovski crystals and then sealed under a layer of glass to make a one-of-a-kind piece.
Urban Living