---
Now that the sticky weather is upon us and we've emerged from months (and months) of lockdown, most Canadians are looking to take full advantage of the summer sun.
For some, this means frequent dips in their freshly opened backyard pool. 
Across the country, many of these pools are undoubtedly pandemic-inspired additions. As the months of stay-at-home measures began to accumulate, stir crazy Canadians were inspired (or forced) to re-evaluate their living spaces -- including their ever-important outdoor space. 
"Demand for pools has been double or triple than it was pre-pandemic," confirms Jennifer Gannon, owner of Toronto-based BonaVista Pools.
READ: GTA Homeowners Are Renting Out Their Private Pools This Summer
Presumably, these new pool owners likely have few regrets, as another summer of semi-restricted living and limited travel is upon us. Perhaps the pandemic was simply a catalyst for some to finally take the plunge in the first place (no pun intended).
But how do pools affect real estate? Are they a sound financial investment when it comes to the value of your home and its attractiveness to future buyers?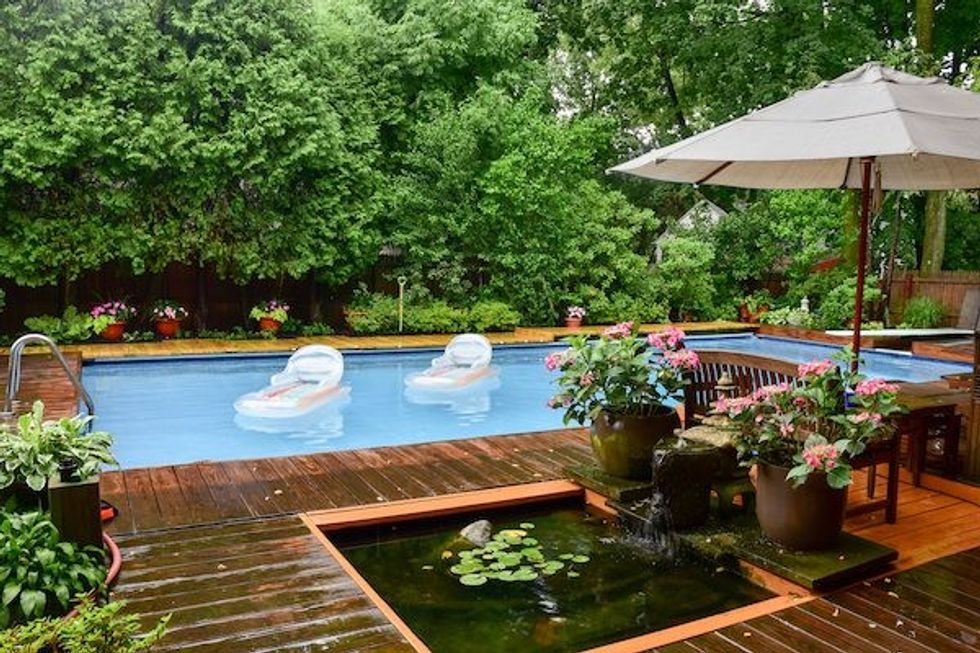 According to real estate industry voices, the appeal of pools is entirely subjective. 
"Buyers are never on the fence about whether they would like a pool: they either want one or they don't," says Jessica England of Baldwin England Luxury Real Estate. "Building a pool is a particularly costly and lengthy process in today's climate. So, if you're someone who wants a pool, you're going to be attracted to homes that already have one. Alternatively, if you're someone who doesn't want a pool, generally you would steer clear of pool properties because of the cost and wait time associated with filling one in and landscaping over it."
Due to this subjective nature, says England, it's tough to determine whether a pool does or does not add value to a home. 
"In Toronto, lots that are 'pool sized' generally come with a price tag of at least $3M in today's market, so you're most likely already looking at a luxury property," says England. "In these types of high-end homes, the only time where you see a pool add real dollar value is on a ravine lot. The City of Toronto no longer allows pools to be built on these properties; however, any that have existing pools are considered exempt from this rule; they're 'grandfathered,' so to speak, and can be renovated but not rebuilt." 
For this unique reason, England says any existing pool on a coveted Toronto ravine lot adds to the home's property value. "The associated price would be roughly $500K depending on the location," she says. 
For other homes, an increase in home value isn't always guaranteed, however, experts generally agree that a pool can add a value to your home equal to 7% of the pool's cost. But not always (especially in a climate like Canada's and in a city of already limited backyard space).
As an investment that comes with a major wallet dent, pool-seekers should install a pool if they know they'll enjoy it themselves (at least, three to four months per year, that is), not in an attempt to add dollars to the value of their property. In other words, make sure it's worth parting with precious chunks of your paycheque to add one to your property.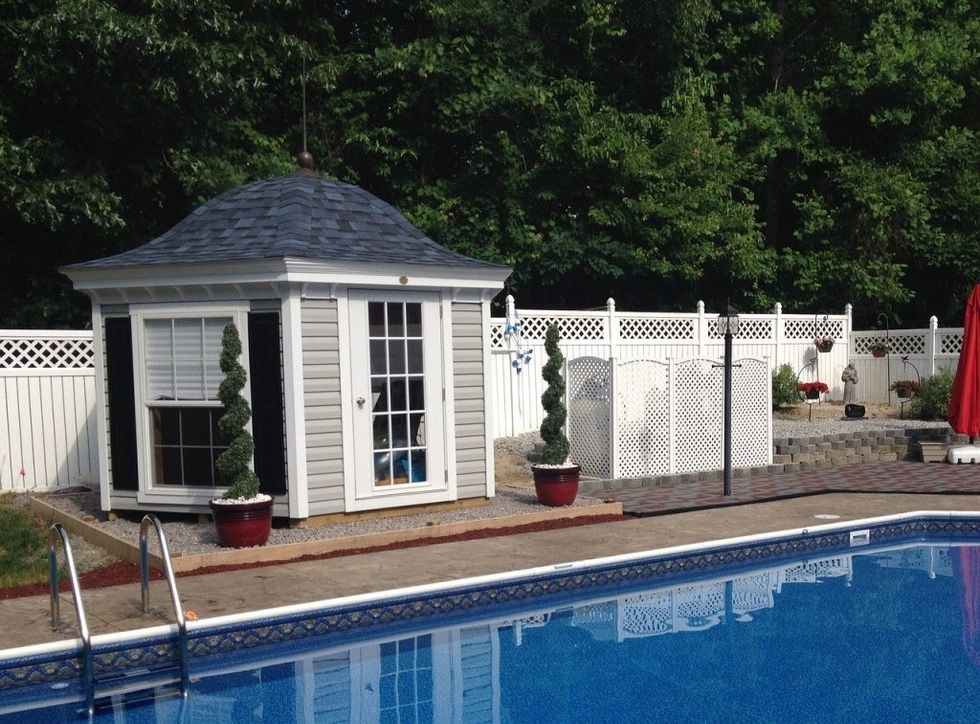 At BonaVista, their custom concrete pools start at $85,000. Aside from the cost of installing a pool, Gannon highlights the additional costs, including the site restoration, fence, enclosure, and landscaping. "We work with a variety of talented contractors who are typically part of a team of trades who create the complete package for backyard resorts at home," she says. 
Pool seekers with tighter budgets may be looking at lower costs with lower end and more generic vinyl options, but these still start somewhere between $20,000-$30,000 in Canada, according to Alpine Credits. Regardless of pool type, the cost of maintenance, repairs, and insurance coverage should not be under estimated when debating installing a backyard pool. According to Alpine Credits, the costs of maintaining a pool are about $1300 per year for a vinyl pool, $3000 for a concrete pool, and $600 per year for a fibreglass option (the priciest pool).
Regardless of type, for those looking to add one to their property, however, it won't become a reality in the near future (unless we're talking the above-ground variety), thanks to a current pandemic-inspired discrepancy between supply and demand. The off-the-chart demand simply can't keep up with the supply and human resources.
"I've been told that new construction for pools this summer is roughly a two-year wait time, and the cost is approximately $150,000," says England. 
For England and her young family, a backyard pool was a major draw in a recent move. "As housing prices increase across the entire province, my husband and I know that we will never be able to afford a house in Toronto and a cottage or farm outside of the city," says England. "For this reason, having a house with a pool (or the ability to build one) was a huge must-have for us when we were looking to buy."
For England, a backyard pool has come full circle. "I grew up with a pool and I loved being the 'hub,' so to speak," she says. "It's an automatic way to have friends and neighbours over to socialize for both the parents and kids!"
Renovations