Miranda Caldwell knows its the details that make a difference.
When she is selling a home, the Core Assets Real Estate agent curates every experience the buyer will have on the property. This includes everything they see and touch, along with how it makes them feel.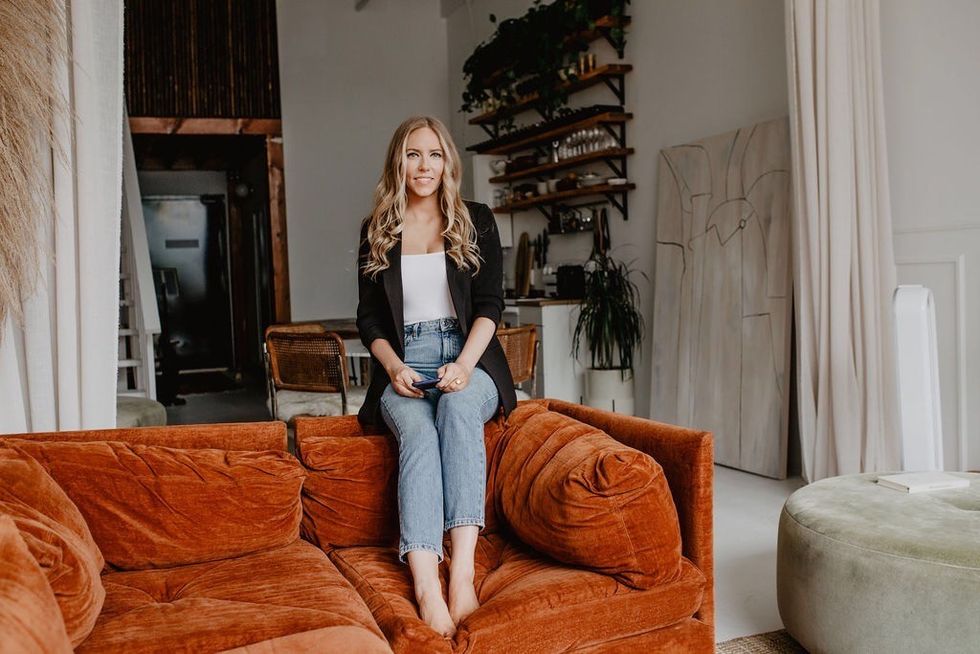 As a former corporate marketer, she knows that little investments can make a big impact. Her "more bang for your buck" philosophy also extends to renovations, making her the perfect agent to answer this week's question.
What Small Renovations Can You Do To Increase The Value Of Your Home?
The biggest thing you'll probably hear from real estate agents is, "Start with paint," and I totally agree. A fresh coat of paint will make a huge difference because it feels new. While fresh interiors are important, one of the most important places to paint is the front door. Pick a complementary colour, but also a colour that's a bit bold because it can be useful when buyers describe homes they're looking at. When buyers are seeing five homes in one day, they can say, "That's the home with the yellow door." As long as it matches the rest of the exterior of the house and is a good colour, it should work out.
All of this is about first impressions with small renovations because the reality is you're not going to do anything crazy to drive up value in the two weeks the home is getting prepped to be listed. For the most part, you're looking indirect value too because you're not going to say, "This cost me $100, so we're going to get $100 more." It's going to be the overall first impression that people have when they're visiting in person.  You always hear people say curb appeal, so start with that. The front door is something people will see in pictures and it's the first thing they see when they arrive at the house. It's a fresh new coat of paint and hopefully something that can add a fun pop of colour. 
If you have a porch, you can also consider painting the ceiling a nice colour. I've heard it suggested to actually do a blue because it reflects the sky and will make the day seem a little longer.
You can also consider changing your hardware on the door because it's not often that a buyer is actually opening the door themselves, but if it is them doing it, the first thing they feel will be a brand new door handle. It feels new in their hand and sends the message you're taking care of your home.
From an inexpensive standpoint, there are things you can do in both the kitchen and bathroom that will make a visual difference and won't be too costly. Rather than a full kitchen renovation, you can re-face all the kitchen cupboards. Backsplashes are also fairly easy to do and inexpensive. Avoid taking out countertops and sinks because that's where we start getting into the bigger renovations.
In bathrooms, the mirror can make a difference so changing it or the vanity can be inexpensive and a good idea if you're a little bit of do-it-yourselfer. The same can be said for flooring and fixtures, usually, those also can be done pretty inexpensively. Even just getting new lightbulbs sometimes makes a huge difference. If your fixture is fine, but your lightbulb is too dark, it can really affect the mood of the room and how it presents in general.
Going on first impression, you should absolutely do some light landscaping. Think about cutting the grass and making sure that things look trim. If it's winter, I've actually heard of a natural solution you can add to the grass that won't damage it, but will tint your grass a greener colour. This can be worth looking into. 
But generally, you should just give your lawn some tender love and care and making sure that people are seeing you put care into small projects and that will hopefully reflect the care you've been putting into the home you've been living for the last many years.
---

Do you have a real estate question? Let us know on Twitter, Facebook or via email at info@storeys.com
Ask An Agent