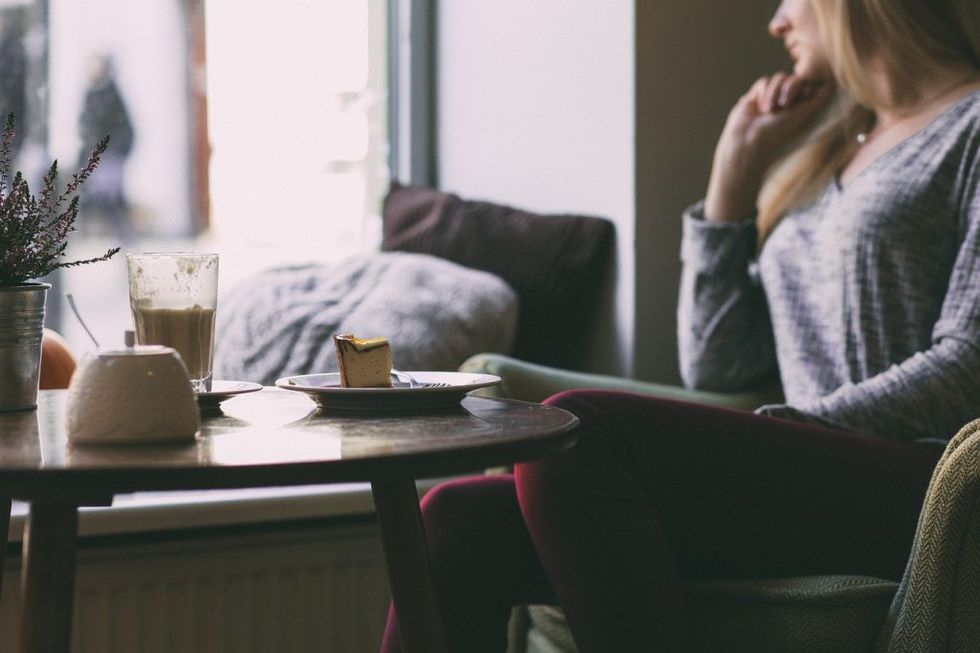 Did I see myself, at 33, moving back to the suburbs to the home I grew up in to live with my widowed father? Hell no! But this is my story — and you never know when something like this could become your story too. 
---
They say you don't know what you have until you lose it, and boy can I ever relate. But instead of referring to a person, what was lost was my independence. Somehow over time, when I was living with my now-ex, I lost my independence, which is common when a couple cohabitates early in their relationship.
Living together, before setting boundaries and tones, and getting to really know one another creates an easy opportunity to do everything together. To fall into one another. And become co-dependent. Since I work from home, this impacted said situation tenfold.
I didn't realize how much I lost my sense of self until I suddenly moved out of our shared place over the holidays.
Within the first hours on the first day of moving back into my dad's (my childhood home, swoon!), I felt such an immediate sense of relief. As if a weight had been lifted off my seemingly-collapsing shoulders that had been feeling hella heavy as of late. And it had nothing to do with leaving my ex. At the time, I wasn't even sure if I had made the right decision and still felt so much love for him.
This had everything to do with having my own space.
We had an unconventional situation where we lived in a home with his parents (and adorable dog, who I miss like hell, woof!). So as inviting as they were, and as much as I adored them, it never really felt like home. I was respectful of staying out of their space and sticking to my man's bedroom. I never felt really comfortable playing in their kitchen for hours on end, like I did when I had my own downtown condo for the past eight or so years.
When living there, I wasn't able to be true to my dietary needs and eating habits without being affected by theirs.
If I wanted to run down to make a tea in the kitchen, I had to put on a bra (the horror!) and get dressed.  In my own space now, I can saunter down at all hours of the day or night, in my PJs — braless — without fearing judgment or overstepping my boundaries.
And so, once I got into my dad's place on that first day — before even unpacking my suitcases and bags galore — the first thing I did was put on an uplifting playlist, and reorganize my bookshelf.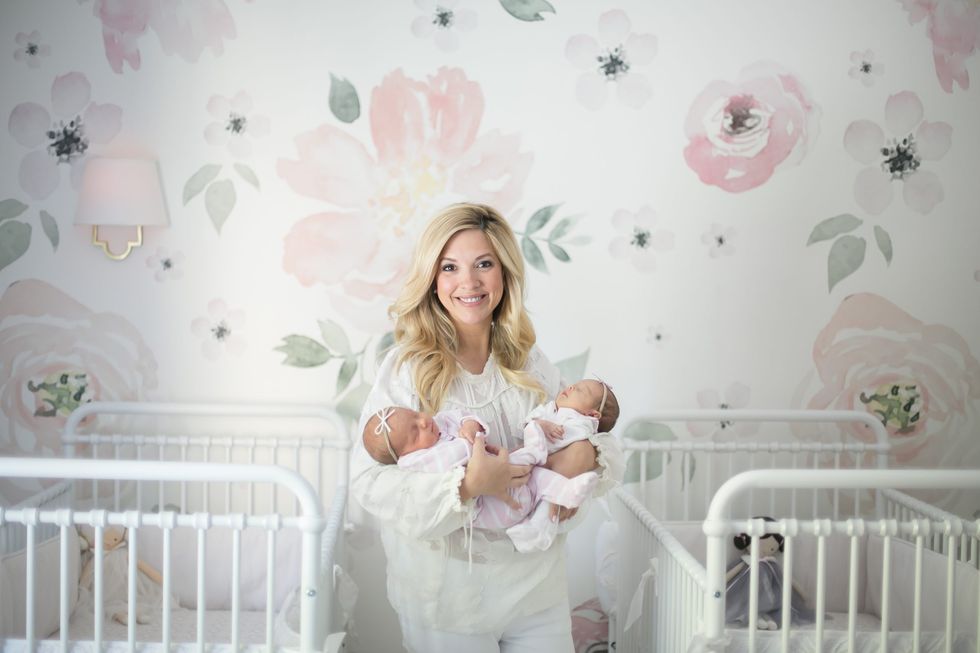 My bookshelf is the hub of my space, no matter where I live. I'm a self-proclaimed book junkie, often reading anywhere between five to eight books and novels a month. (You can follow along on my reading journey at @thebookcupid.) Having books around in a little at-home library of sorts makes me feel relaxed, proud, and homey.
After flipping through some books (that helped like medicine), I felt assured that I made the right decision. (Thank you, Rupi Kaur's The Sun and Her Flowers and Sarah Knight's You do You.)
And so I really settled in and created a new routine for myself.
I did a full grocery shop, bought myself fresh flowers for my room (a simple and cheap way to put a smile on my face) and got all natural, organic, plant-based foods. I meal-prepped for the week — and did so with ease without being made to feel a certain way about my vegetarian eating habits. I filled my kitchen with nutritious, real food.
As I started feeding myself in a healthy way, my mind and heart became healthier too.
Since I don't have a car, when I was living with my ex I was dependant on him for rides to the subway or train station. Or if he drove me downtown, I pitched in for gas and paid for his parking. But by doing that I was still dependant on him — and his mood and timing.
If he wanted to peace out of an event early, or changed his mind or plan, I was at his whim. It would not only affect my plans, but would also impact plans and commitments I made with friends or colleagues. As someone who really values their word, this made things difficult. I live by Don Miguel Ruiz's The Four Agreements, and so this sort of co-dependence also ate away at my way of being.
As soon as I moved out, where I went and how I got there was on my terms. I downloaded Uber and I've been quite the loyal customer using it multiple times a day — without having to worry about another's feelings or needs.
I guess all of this is to say that the idea of moving out of a shared space with someone you love can seem really scary. But if you listen to your intuition, your gut, and do what you think is best for your well-being, you can be pleasantly surprised when you do just that.
So again, did I see myself moving back to the suburbs at 33 to the home I grew up in to live with my widowed father? Hell no! But now almost two months later, I'm happier than I've been in a really long time. I created a beautiful space for myself, in my spacious room, in his too-big-for-two home, and it feels like my own little apartment. My own little oasis.
My day-to-day happenings don't affect my dad in the same way they affect a romantic partner. (Dads don't take it personally when you prioritizing working and pitching and writing and reading over them.)
I can come and go as I please, work at weird hours of the night when an idea hits, and I've noticed such a strong change in myself - for the better. I feel so grateful to be at a place where I'm really honouring myself.
That feels like home.
It's where I can be my true self, in any given moment, and even have the love and support from my dad on those weak nights where I'm feeling a bit lonely and questioning myself.
And you know what? I wouldn't have it any other way.
Renting