Toronto
Toronto
Luxury Homes Kawhi Leonard Should Buy If He Stays In Toronto
UPDATE: Kawhi Leonard has denied rumours that he purchased Toronto real estate. But that doesn't necessarily mean he isn't planning on buying. "It didn't happen yet, no," he told reporters.
Rumours that Raptors' star Kawhi Leonard purchased property in Toronto has already spread far and wide. The news broke on Monday and, if true, would suggest that the 27-year-old player has either decided to re-sign with the Raptors or simply invest in Toronto real estate.
While most fans are hoping it's the former, it is possible that Leonard hasn't made up his mind about staying in Toronto just yet.
If things are still up in the air for the King of the North, we'd like to point out that property investments in Toronto aren't a bad idea. After all, MoneySense recently named the 6ix one of the best Canadian cities to buy real estate in 2019 due to its strong economics.
Toronto is also the fastest-growing city in Canada and the U.S., which means demand for housing will continue to be high, and return on investment will be worth the purchase in the long-run.  
With that said, we've rounded up three luxury listings Leonard should consider buying if he stays in Toronto, and why they'd be a good fit for him. Check them out below!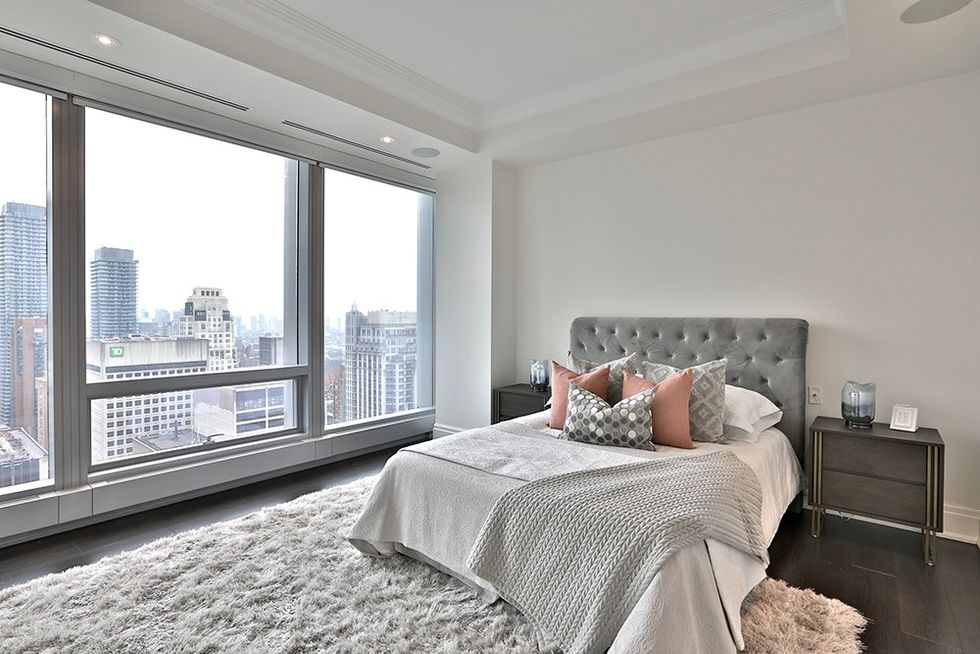 Price: $4,700,000
Brokerage: Hazelton Real Estate

Agent: Janice Fox
"This would be the perfect suite for Mr. Leonard as it is in Yorkville — the best neighbourhood for strolling, shopping and dining. This suite is almost 2,500 sq. ft. with two large bedrooms and a den. It faces southeast and has 10-foot ceilings and floor-to-ceiling glass [windows]. It's very private with direct elevator access into the suite.
"Best of all, it is part of Four Seasons Private Residences, so all the amenities and pampering available to a hotel guest is also available for residents. This includes full concierge service, valet parking, and an amazing gym and spa. Leonard could order room service or use the housekeeping services, too." – Janice Fox, listing agent


Price: $7,895,000
Brokerage: Forest Hill Real Estate

Agents: Catherine Himelfarb-Borden and Richard Himelfarb
"Situated among the lush and rich foliage of Forest Hill Village, 301 Russell Hill Road is a gated stone estate that offers luxury and privacy in equal measure. Kawhi can unwind after the game by his magnificent pool and garden. The super athlete can also soothe his weary muscles in his poolside sauna.
"Previously owned by former Maple Leaf Mats Sundin, this gorgeous property is a dream come true for any athlete or individual who enjoys the 'very' good life!" – Catherine Himelfarb-Borden, listing agent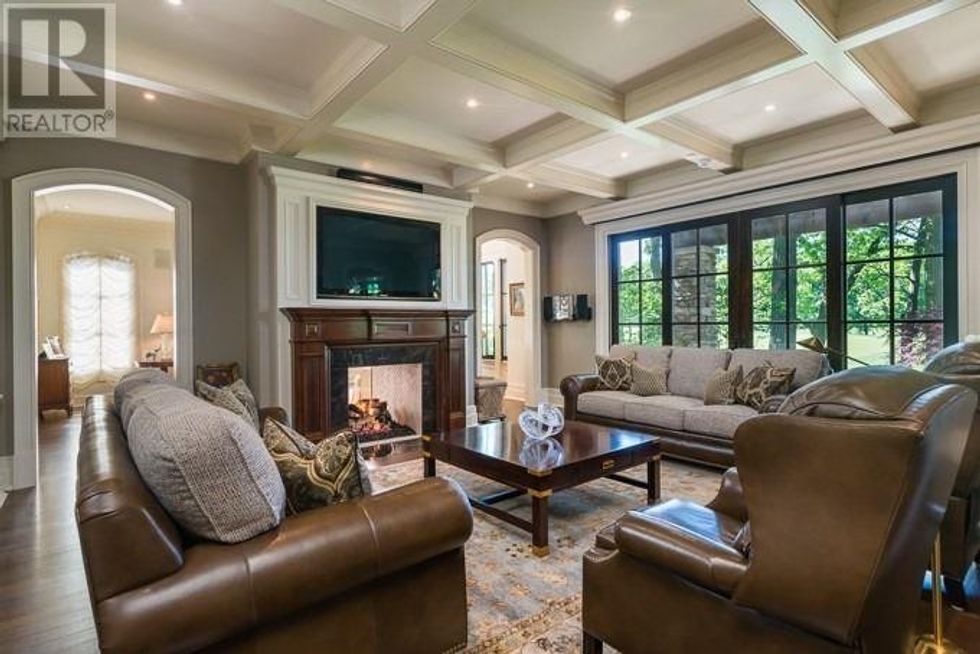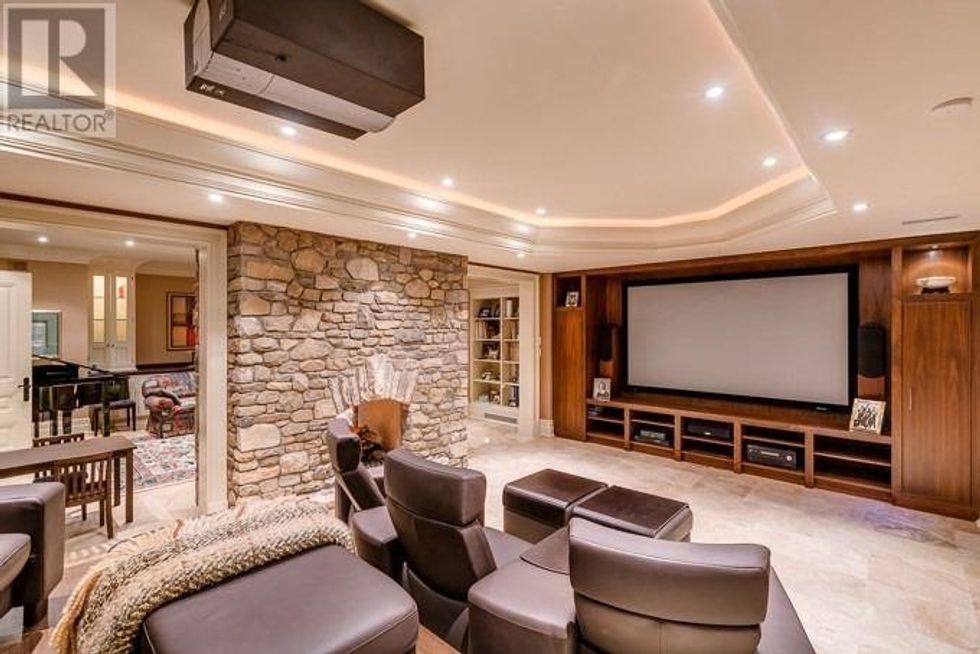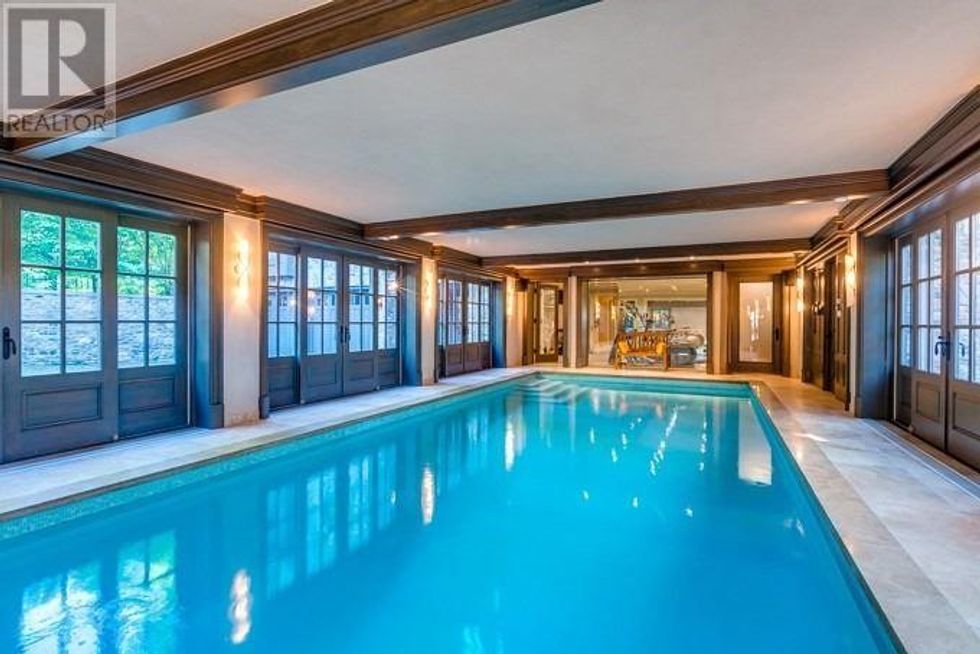 Price: $7,998,000
Brokerage: Harvey Kalles Real Estate

Agent: Ana Santos
"The interior of this home matches the property Leonard reportedly bought in San Diego earlier this year, which is why we thought it'd be a good fit for the NBA star. The four-bed, seven-bath home might seem large, but it has a cozy feel thanks to its exposed brick and wood accents.
"This property has many appealing features to an athlete. It has a gym and indoor pool, as well as stunning outdoor patio space and greenery. Plus, the home also includes a theatre, study, and 15 parking spaces for when guests come to visit. The property's location is a bonus, too. It's situated in the quiet Edenbridge-Humber Valley neighbourhood, away from the downtown core." – Isabelle Khoo, editor