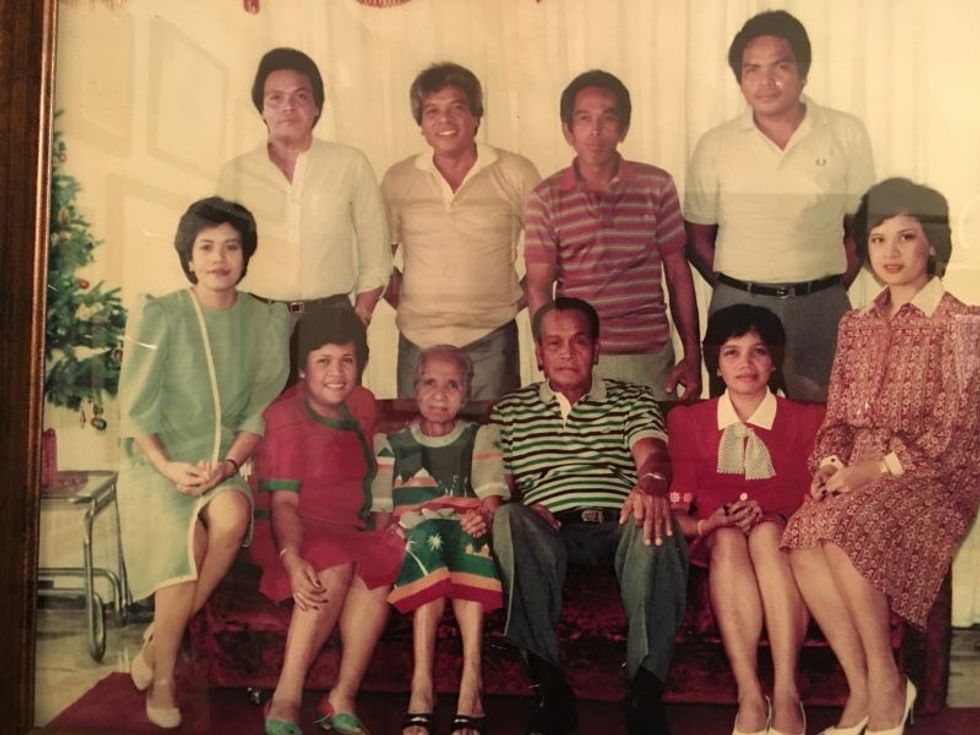 Christmas of 1983 at Cora Cristobal's family home in Bulacan, Philippines. Cora front row, far left. (All photos courtesy of Cora Cristobal)
One evening, Cora Cristobal walked to the lake near the home she was struggling to save. She stared at the water, thinking the unthinkable.
---
Her marriage had ended and the Filipino immigrant was trying to raise four children alone, while juggling a stack of bills.
She was losing hope.
"I didn't know what to do. I didn't even want to talk to anybody because I didn't know who I could trust with what I was going through," Cristobal recalls.
"I thought that maybe there was nothing more to life. What was I living for when life was so hard? And it came into my mind to end my life. But I thought of my children and I couldn't do it."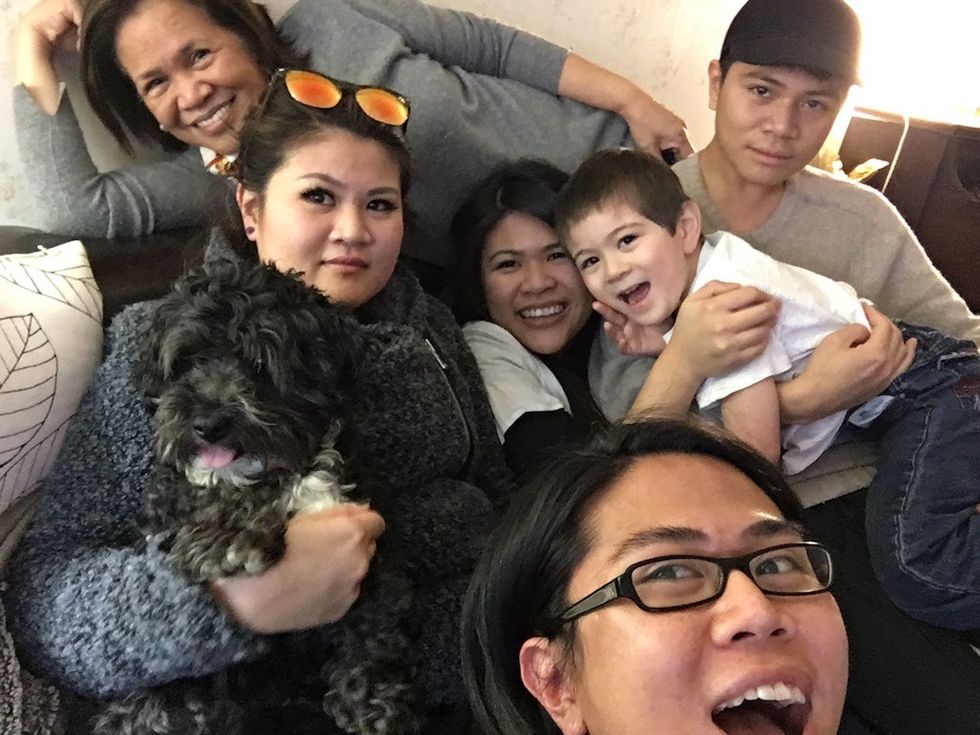 Christmas of 2015 at Cora Cristobal's family home in Mississauga. Cora lying atop the couch.
A little over 10 years later, Cristobal is thriving as a real estate investor with properties in the U.S., Canada and the Philippines. A certified public accountant, she has also co-authored three books.
A year ago, the Mississauga realtor founded the Toronto Women's Club, whose mission is to "empower women to success" by teaching them business and networking skills and building their self-confidence.
She credits a "deeper spiritual connection" and a different mindset for bringing her so far from that dark moment by the lake. Cristobal avoids words like "hard" to describe situations, preferring terms like "lessons" and "challenges" instead.
"Failures are lessons. We're only human and it's okay to make mistakes and learn from them."
So we sat down with her to learn from her mistakes — and successes ...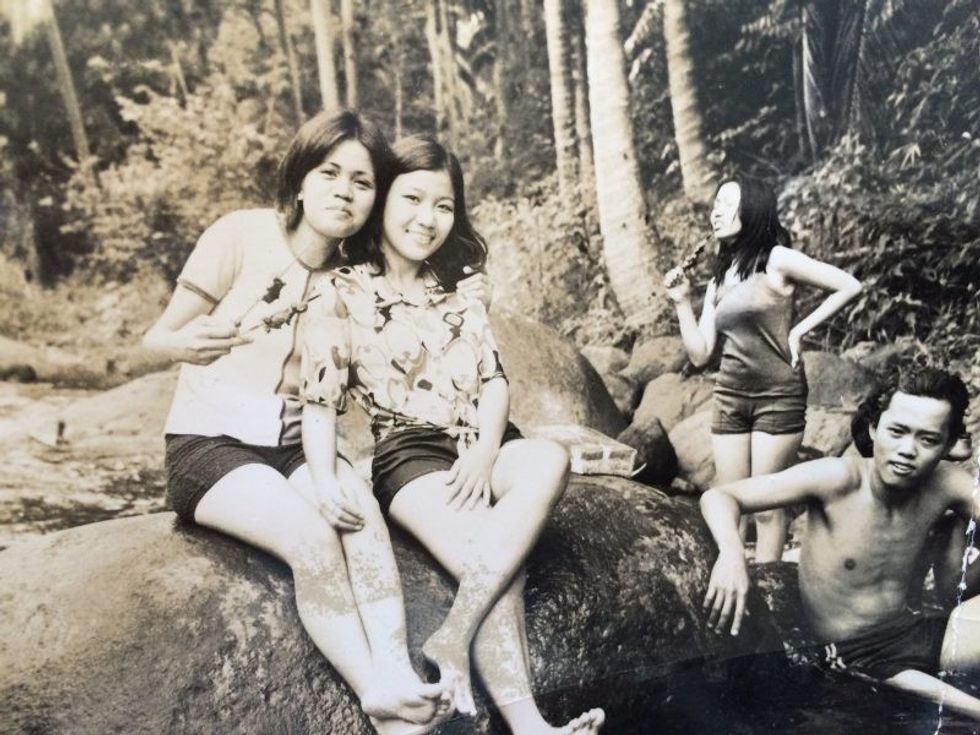 Rest and recreation with high school friends in 1971.
Tell us about your upbringing.
My family was very poor. My father was a fisherman and my mother was a housekeeper. They had 10 kids and they both only finished Grade 4.
I started working when I was nine, selling fish in the market. And then I became a dressmaker. But I promised myself I was going to get my education and get out of that situation.
I became the first in my family to graduate from university. I went to work with an American multinational corporation and then I quit to become a real estate broker. By the age of 33 I was a millionaire. For women my age at that time, that was exceptional.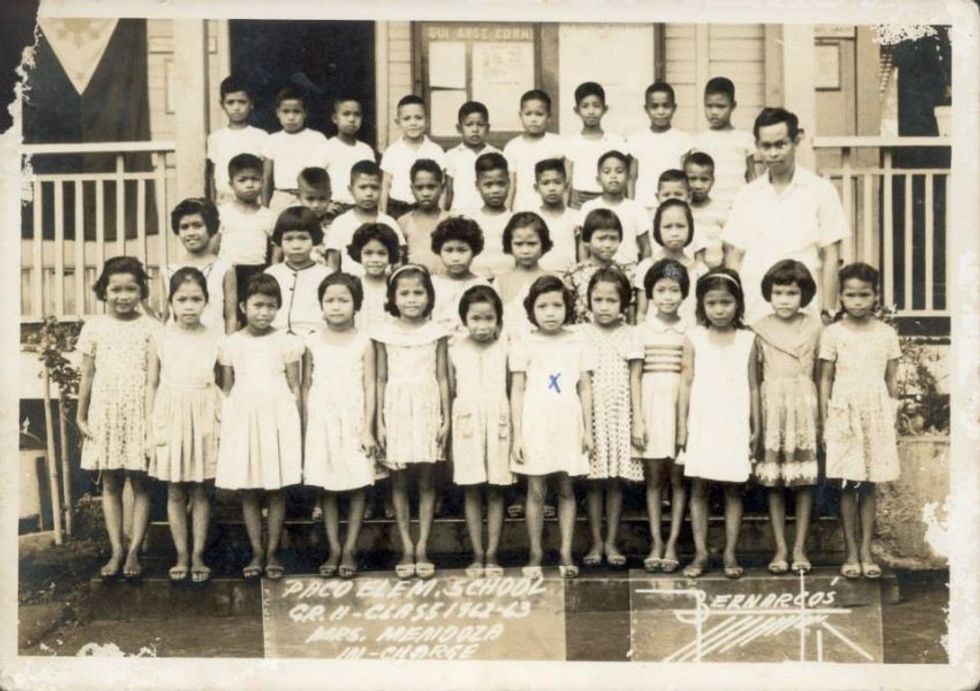 Cora in Grade 2, in Bulacan, Philippines, circa 1962/63. Third row, third from left.
What motivated you to come to Canada?
I lost all my money when I was swindled by a crime syndicate. I didn't want my children to grow up in that kind of environment, so we came to a better country.
What was it like starting all over again in a new country?
I was a real estate broker and CPA and my husband was a mechanical engineer. But when we got here they didn't look at our credentials. They wanted Canadian experience.
When you are in that position, you have to eat your pride. It was a challenge. I had to prove myself and start all over again. So, I started as a volunteer at Hewlett Packard, doing data entry.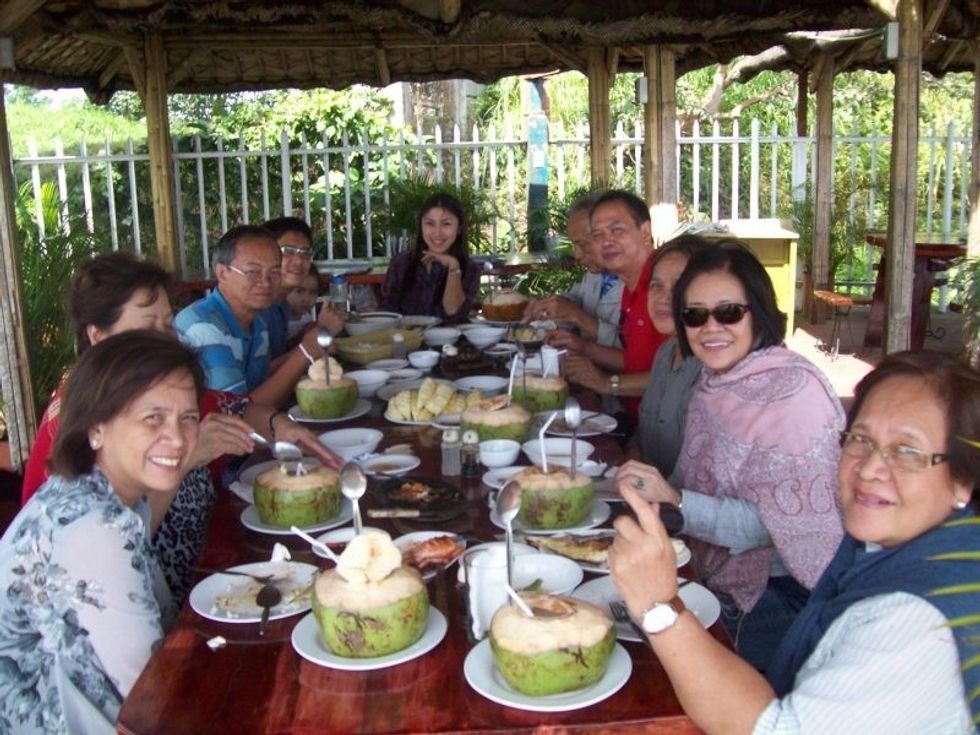 Cora, second on the right, on vacation in the Philippines with her sisters and brothers-in-law.
How did the situation change after your thoughts of suicide?
By that time, I was an accounts payable clerk making $35,000 a year gross. My take home after taxes and deductions was maybe $2,000 a month — not even enough to pay the mortgage and the other bills, which came to about $3,000.
But my passion for real estate came back. I studied to get my licence and then started doing real estate part time after work. I renovated my basement and rented it out and I also became very good at budgeting. I came from a poor family so I knew how to give up things I don't really need.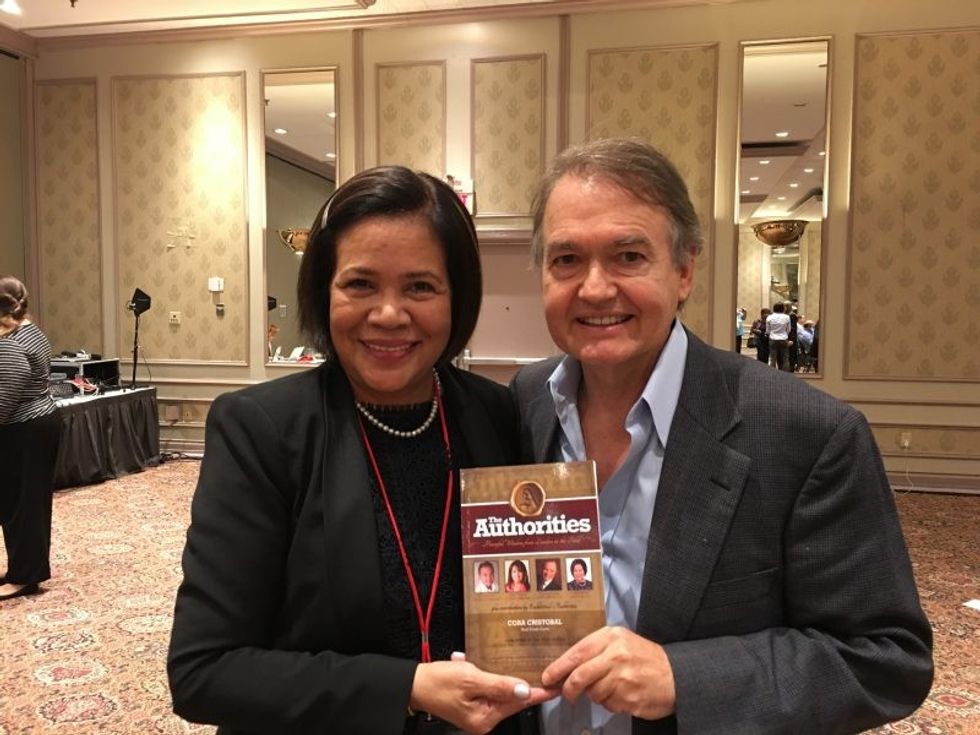 Cora's launch for her second book, The Authorities, with co-author Dr. John Gray, in Toronto, October 2016.
I wasn't buying new clothes or even paying for a cell phone. I wanted to prioritize where my money should go.
And I started doing so well in real estate I quit my job, and my former employer hired me back as a consultant.
I had real estate commissions and rental income and consulting fees. I bought a condo and sold it for a $30,000 profit. And I was able to buy condo after condo, and then I hired a mentor and paid them big money because I wanted to take my real estate to the next level, and I was able to buy properties in Ohio and Florida.
And then I did a book writing program and in 2016 I wrote three books. Every time I wanted to do something I became very passionate about it. And this is how I became the new Cora.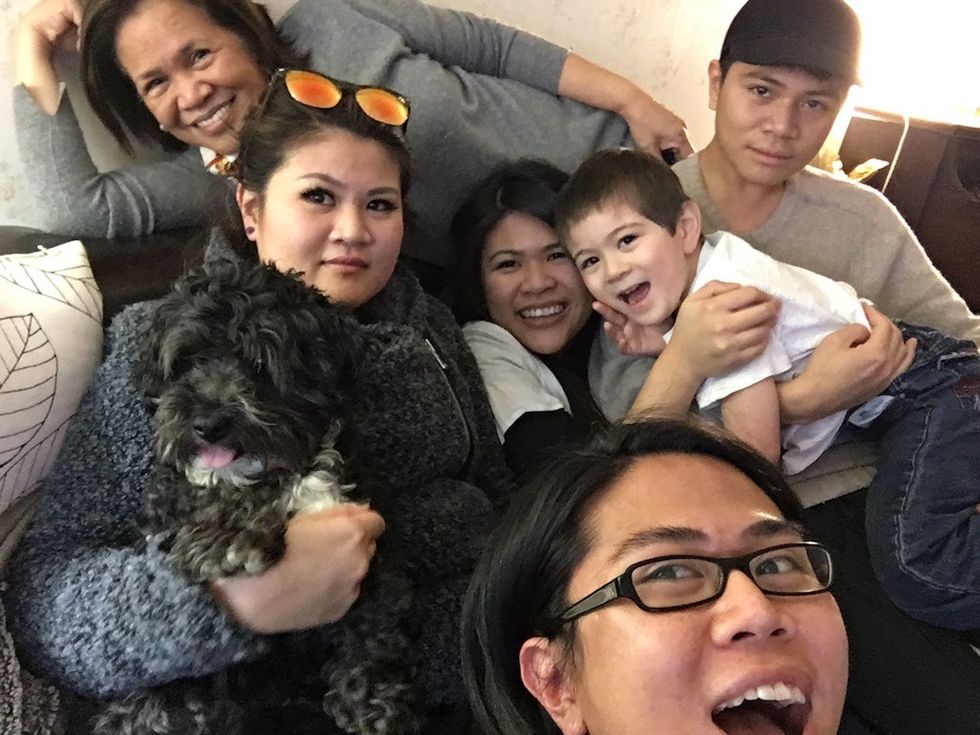 In The Authorities, you wrote a chapter about "Shattering The Illusion That Real Estate Investing Is A Man's Game."
Yes, because real estate is a male-dominated profession. It's scary to be in real estate investing because it involves a lot of money. Many women will shop and buy jewellery but not real estate. I'd rather buy real estate than shop.
I have been through situations with lots of money, and no money, and all of that. And because of the transformation I went through, I can tell people it's how we react to the ups and downs of life that determines whether we will be happy or miserable.
If I can do it, anybody can do it.
Some people may think they are less fortunate and less privileged but we all have that power in us.
Personal Finance