Real Estate News
GTA Residents More Concerned About Affordable Housing Than COVID
Residents in the Greater Toronto Area (GTA) are more concerned about affordable housing than they are the COVID-19 pandemic.
According to a new poll by Nanos Research, a plurality of GTA residents believe that affordable housing is the single biggest issue in the region in our current climate. In fact, in the grips of a relentless global pandemic, GTA residents are more concerned about the ever-alarming housing crisis than they are the impacts of COVID-19 on the economy and healthcare system. 
Nanos Research polled 518 GTA residents to hear their concerns and which of the region's issues will impact their vote in the upcoming September 20 federal election. For all major political parties, affordable housing is front and centre to campaign platforms — and even making international headlines.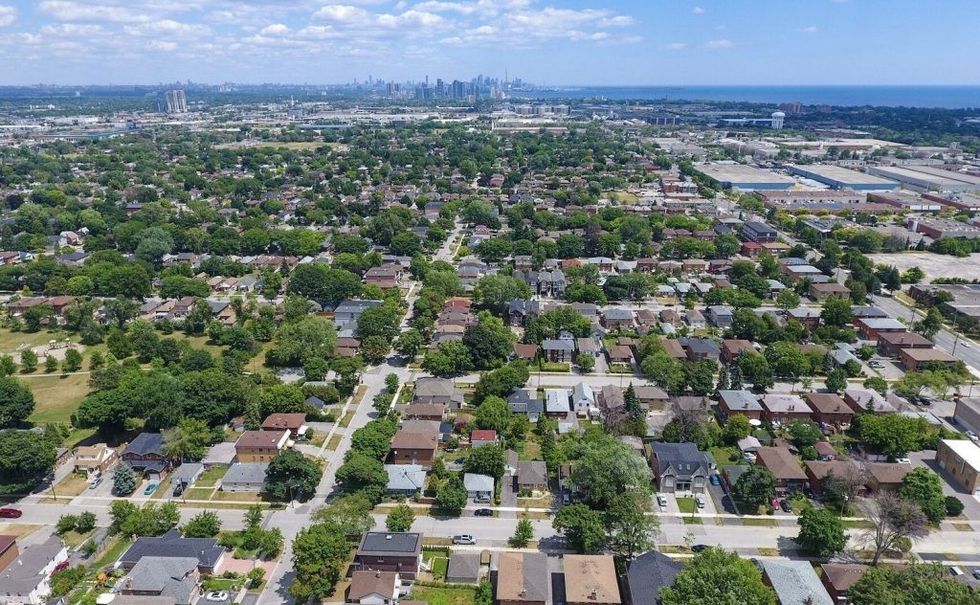 The poll found that 40.8% of respondents pointed to affordable housing (or lack thereof) as the single most important issue in the GTA. This was followed by transit (17.5%) and pandemic-related issues (13.8%).
Other issues highlighted by the respondents include the cost of living (Toronto is one of the least affordable cities in North America, after all), the economic recovery from the pandemic (5.2%), the climate (5%), and violent crime (4.9%). 
The poll also found that residents in the City of Toronto were most likely to identify affordable housing as their number one concern (47.4%) compared to elsewhere in the GTA (35%).
Of course, for anyone who's been paying attention to the GTA housing market, these figures aren't entirely surprising.
After all, rents are soaring once again in Toronto and it's become virtually impossible for first-time homebuyers to enter the market (without the help of a generous down payment from friends or family, that is). 
Currently, the Liberals — with their promises to curb blind bidding, crack down on foreign speculators, and rent-to-own program (to name a few buzz-worthy promises) — are leading the Tories in the GTA, according to Nanos Research.