In Toronto's red-hot real estate market, where demand grossly outstrips precious supply, fierce and dramatic bidding wars have become a given.
---
Multiple offers on a property have become the norm, driving up already high prices for a coveted piece of Toronto's extremely limited stock of single-family homes. That's no surprise.
But what is eyebrow-raising, to say the least -- and incredibly defeating for first-time homebuyers -- is the fact that some houses are now selling for hundreds of thousands of dollars over their listing price. In recent months, seeing a house sell for close to 50% over asking has seemingly lost its shock value.
Just ask the recent homebuyers and sellers on Fermanagh Avenue in Toronto's sought-after Roncesvalles neighbourhood.
On Fermanagh Avenue, not one of the five houses that have sold over the past five months (since December 23, 2020) went for anything less than $400K over asking. All sold somewhere between 27%-47% over their list price. That's five houses on a tiny, 400m-long street that were all priced so far under their true value that it took buyers $500K over the advertised price just to stay in the game.
Sure, the Roncesvalles neighbourhood is hot and competition is undeniably stiff in this market -- something most buyers are well aware of beforehand. But the primary reason for this massive discrepancy between listing price and selling price -- both on Fermanagh Avenue and throughout the city -- is the fact that realtors are listing the homes ridiculously below their current market value, knowing very well that there's not a chance they'll sell for the rate.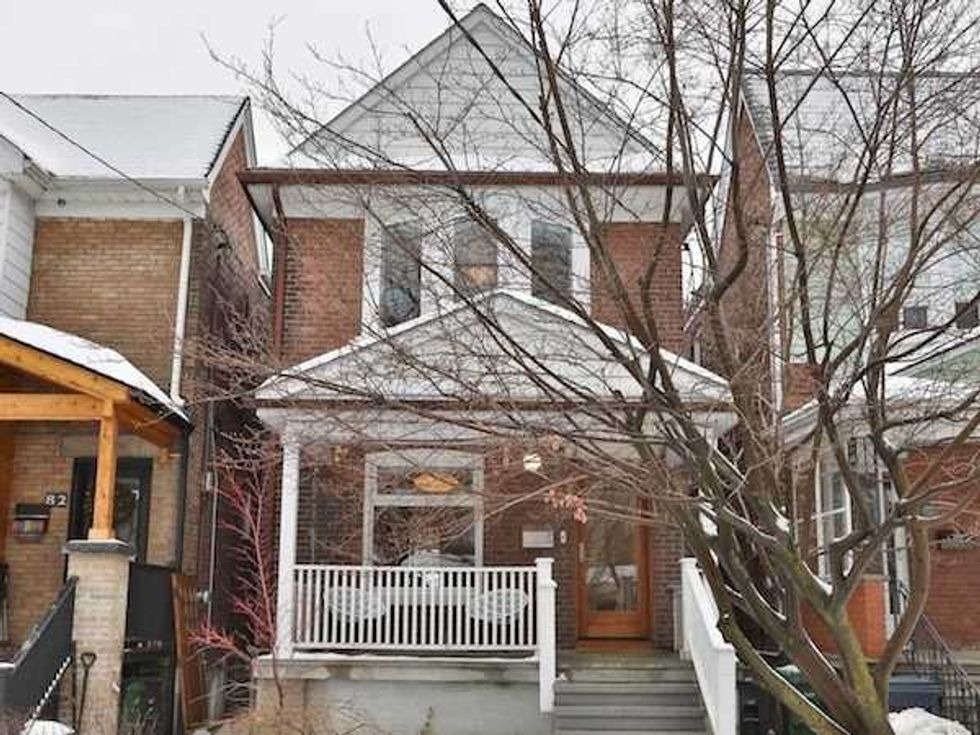 "It's becoming increasingly common for realtors to grossly underprice to generate traffic, drive up offers, and put pressure on the top offers," says local realtor and chartered accountant Scott Ingram, using Fermanagh Avenue as an example -- one he confirms is reflective of the larger picture in Toronto.
When the first one or two homes on Fermanagh Avenue sold for a jaw-dropping amount relative their listing price, it was perhaps understandable, given our climate of record-breaking real estate costs. But when it came to the "For Sale" signs that followed on the breezy street, it seems real estate agents followed one another's lead and priced way below the expected value.
"I had clients interested in the house that sold on December 23 at 15 Fermanagh Avenue," said Ingram. "It was listed at $1,499,000 and got 11 offers. It sold for $1,906,000. They could have maybe priced it for $1.7M and sold it for $1.9M. Of those 11 offers, how many of them were actually realistically competitive?"
In February, a home at 80 Fermanagh hit the market that was listed for $1,498,000 and sold for $2.2M.
"This one went for $2.2M, so it's $300K clear of the last one, yet they still listed it at $1,498,000," says Ingram. "My guess is that they said, 'well, the last home got a lot of traffic and offers at $1,499,000, so let's price this one around there too.' I don't know why you'd price something $700K under asking -- that's just a ridiculous waste of time. If you knew it would sell for at least $2M, why are you wasting people's time who have a maximum budget of less than that?"
While the lot sizes are similar in size with both homes, the house at 80 Fermanagh is detached, while 15 Fermanagh is a semi. "Without looking more deeply into it, I don't know why it went for $2.2M other than the fact that the market was a little hotter then," says Ingram.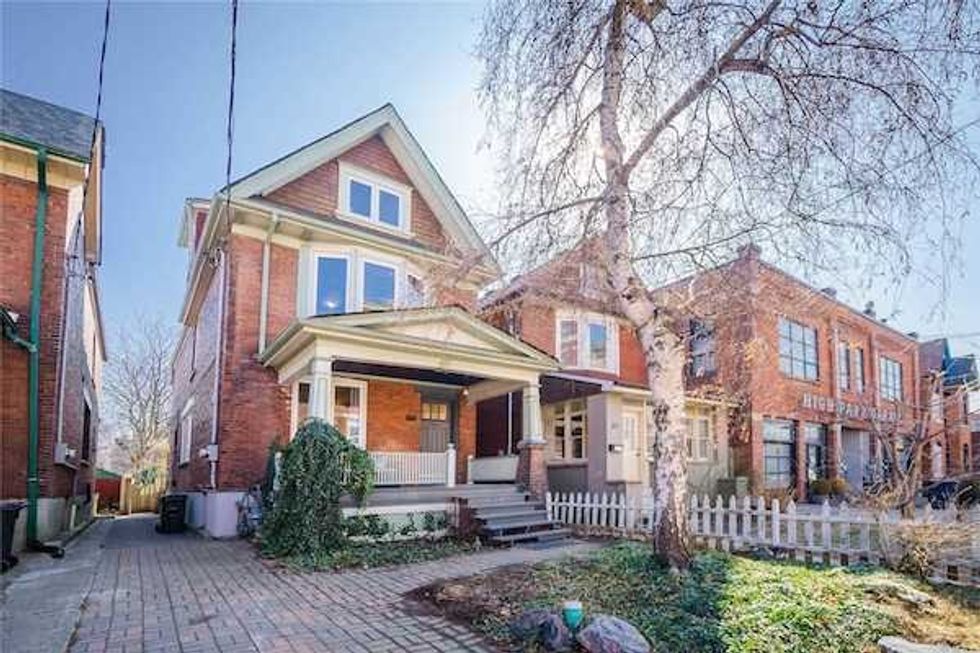 115 Fermanagh in Roncesvalles via Zolo
The trend continued the following month. In March, a home at 115 Fermanagh was listed at $1,849,000 and sold for $2,377,626, a difference of $528,626. The same month, the next home to sell on the street, 53 Fermanagh, hit the market at $1,499,000 and sold for $1,953,000.  
"The rationale here could be, 'oh, well a couple of those homes priced at $1,499,000 did well, so maybe that's the magic number, and it's a game of follow-the-leader,'" says Ingram.
The reasoning is that -- to some -- an announcement that a home sold for a shocking amount over asking is an accolade for realtors and their clients. "Now, we see countless sign riders on lawns that say, 'Sold For Over Asking!" I guess people actually fall for that?" questions Ingram. Apparently, they do. Either that, or realtors just aren't giving up flashing the fact as a bragging right (however stale that way of thinking may be).
But the trend leads to an inevitable question of ethics. Is it wrong to mislead people with the hope of relatively attainable prices only to waste their time? More than a waste of time, this sense of false hope -- followed by crushing defeat -- for many homebuyers comes at a time when entering the housing market is anxiety-inducing and dismal enough. In fact, it's impacting the mental health of pavement pounders in the city who realize that, despite lucrative careers and dollars in the bank, home ownership is but a pipe dream.
For real estate agents, pricing homes unrealistically low only results in more work for them, once an exuberant number of offers start to roll in. Of course, we can't blame agents entirely: Toronto's supply and demand imbalance undoubtedly plays a major role in the drama we're seeing play out in neighbourhoods throughout the city and beyond. There's no denying that.
But pricing homes undeniably lower than market value doesn't do anyone any favours.
"I was just speaking with another agent and they were saying that they consider the sweet spot to be five to seven offers," says Ingram. "You want enough so that the buyers feel they face competition, but is there any extra value dealing with an exorbitant number like 20. Quality is ultimately more important than quantity."
Real Estate News