Canada's luxury housing markets were on fire the first half of the year.  
---
The Engel & Völkers 2021 Mid-Year Canadian Luxury Real Estate Market Report reveals that Canada's luxury market experienced unprecedented levels of growth in the first six months of 2021.  
The report combines market data with intel from Engel & Völkers' local Canadian market experts to produce a residential property analysis for the markets in Halifax, Montréal, Ottawa, Toronto, and Vancouver. It shares notable trends, in-demand neighbourhoods, economic factors, and changing buyer and seller preferences in three different price segments; under $1 million, $1-$3.99 million, and over $4 million. 
Factors like changing homeowner priorities, low interest rates, easy access to borrowing, and extra savings amongst professionals who stayed employed during 2020 combined to accelerate what Engel & Völkers calls 'the COVID shuffle'. The report acknowledges the slight cooling of Canada's red-hot housing market as of mid-April as competition levelled out. Overall, it forecasts that prices in premium markets are anticipated to stabilize in the short term while still increase in the long term as borders reopen in the wake of COVID-19 recovery. 
RELATED: Sale of Opulent Estate in Point Grey Breaks Vancouver Real Estate Record
In the luxury market, the start of 2021 brought an increase in demand for high-end condominiums. Driving the luxury condo sales market were (somewhat surprisingly) first-time homebuyers looking to enter the real estate market and retirees hoping to cash in their suburban homes, says Engel & Völkers. As many clients who moved to rural areas during the pandemic kept their city properties, luxury condo prices are expected to continue to rise with reopening rollouts across the country.
Interestingly, there is also an increase in multigenerational living. In fact, it's the fastest-growing housing type in the country. Defined as homes with three or more generations living together, multigenerational homes allow families to redistribute and pool their resources to attain higher-quality luxury homes, says Engel & Völkers. The company forecasts that this fast growing phenomenon will become more frequent in Canada's urban and surrounding areas. 
Engel & Völkers also reports global pent-up demand for properties in Canada's major metropolitan cities. As international borders have remained closed since start of the pandemic, international demand upon their reopening is expected to drive the luxury market in Vancouver and Montreal in particular. Given Canada's limited housing supply, this influx of buyers is anticipated to significantly strain the market. 
"After an unprecedented run, premium real estate markets are normalizing across Canada's most in-demand cities, and that's a good thing. At a global level, Canada's real estate market is largely undervalued," said Anthony Hitt, President and CEO, Engel & Völkers Americas. "But with low housing inventory and the buyer frenzy we saw in the first half of the year, Engel & Völkers believes the unprecedented demand for luxury properties will sustain. Local demand for luxury housing increased exponentially during the pandemic and international buyers are excited to return after a year of border closures. 2022 will be a year to watch."
Halifax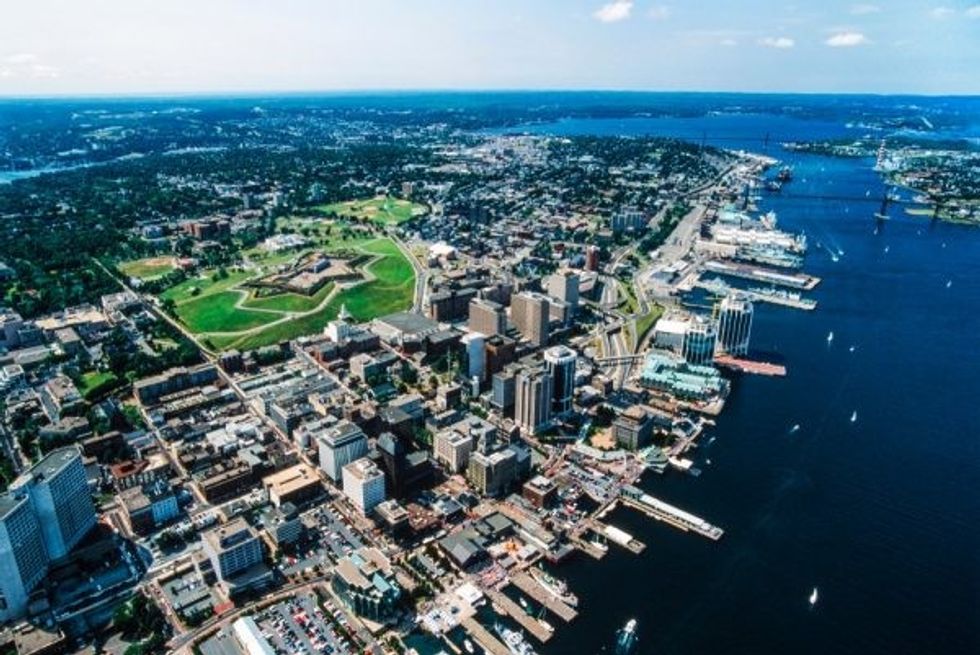 Halifax/Shutterstock
Engel & Völkers finds that The Halifax Regional Municipality (HRM) is a strong seller's market that continues to draw both interprovincial and international interest. Draws of the city include its cultural attractions, the stunning landscape, and relatively attractive prices compared to other parts of the country, says the company. Last year, the average price for a home in Nova Scotia was $304,590 compared to a national average of $607,250.
Throughout the first half of this 2021, Halifax's real estate market began a historic run. From January to June, homes priced between $1 million and $3.99 million stayed on the market for an average of only five days, while homes priced below $1 million spent 43 days on market. Despite record low inventory numbers in February 2021, total sales in Halifax increased from the previous year. 
Overall, single-family detached homes were by far the most popular housing type. In the luxury bracket, 21 homes were sold from $1 million to $3.99 million in both April and May 2021, respectively. The average price hovered at $1.4 million during both months. This is a marked difference from the previous year, highlights Engel & Völkers, which saw zero sales at this price point in April 2020 and only five in May 2020 (though that was also at the height of COVID's first wave). Now, as Halifax is open to the rest of Canada, Engel & Völkers anticipates a floodgate of interest from clients who were not prepared to purchase site unseen. Historically low inventory levels could create an even more pressurized situation, says the company.
Montreal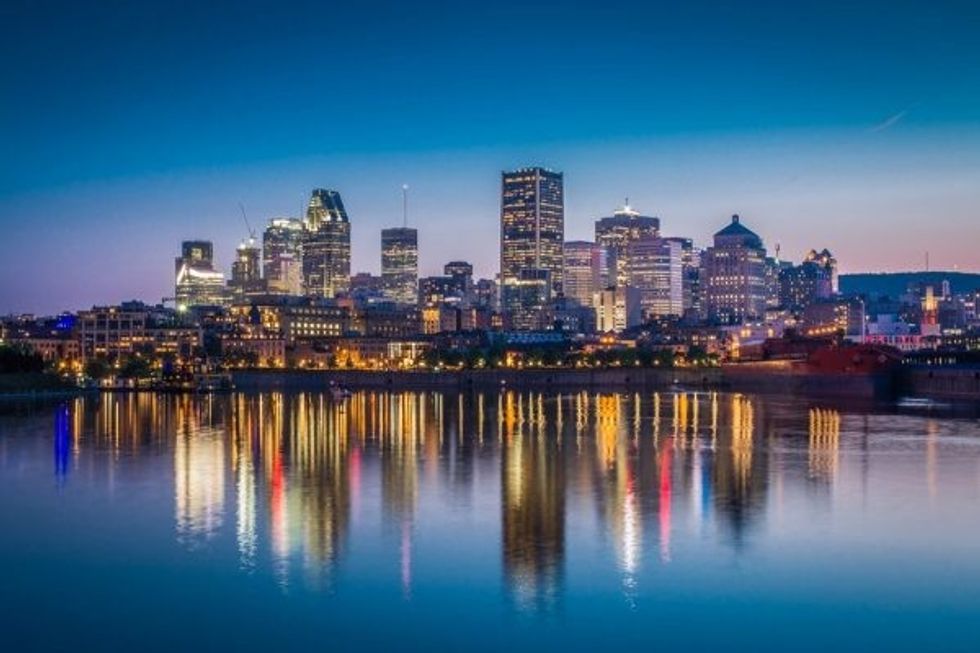 Montreal/Shutterstock
Montreal's position on the urbanization curve is steadily climbing, says Engel & Völkers, as the city continues to attract buyers from French-speaking regions around the world. "Additionally, strong working and education opportunities paired with a charming European-like lifestyle have garnered interprovincial and international attention," says Engel & Völkers.
Both home prices and production in Montreal continued to rise during the first half of 2021. Total sales priced $1 million or higher grew 115% in January, from 61 to 131 year-over-year. This compares to an only 17% increase in sales for all homes in the market, says Engel & Völkers, signalling a new era for premium real estate. Plexes did exceptionally well in the first four months of 2021, seeing a 74% increase in sales compared to the first four months of 2020. Similarly, condo sales for units priced $1 million or higher climbed from January to April 2021, totalling 138 units.
While Montreal is still one of Canada's most affordable cities on the real estate front, Engel & Völkers forecasts it entering a strong growth period, with investors creating funds specifically for purchasing luxury detached homes in coveted neighbourhoods like Westmount and Outremont. This, coupled with growing opportunities and new construction projects, has positioned Montréal to be the new investor favourite of Canada's real estate markets, according to Engel & Völkers.
Ottawa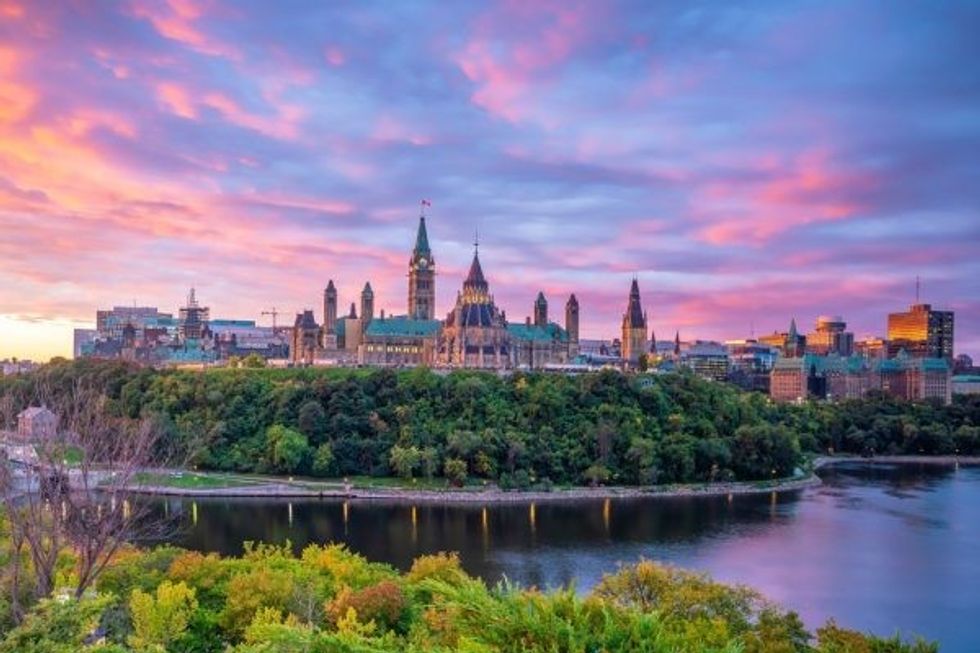 Ottawa/Shutterstock
In the nation's capital, the first half of the year brought a strong seller's market that drove home prices to increase exponentially. Engel & Völkers point to fear of missing out among buyers that has resulted in a 513% increase in the number of homes sold in the $1 million to $3.99 million category from January to May 2021 compared to the same period in 2020. The uptick in notable sales in Ottawa was replicated in surrounding rural areas as well, says Engel & Völkers. 
Since January 2021, average days on market for all homes decreased steadily in Ottawa. In April, the average days on market for all residential properties dropped to 18, down 40% from April 2020, in the thick of the first wave of the pandemic. 
In May, Ottawa houses sat on the market for an average of 13 days. For condos, however, days on market increased. In April and May 2021, units sat for 122 and 110 days, respectively, an increase from 90 days in May 2020, says Engel & Völkers. The market began to level off by May. Although prices continued to increase, sales returned to pre-pandemic levels and there was a notable drop in seriously interested buyers. 
Engel & Völkers anticipates a return to a more balanced market in the fall. "As more government and tech jobs become available and borders reopen, Ottawa will likely see increased domestic and international migration," says the company. "On a global scale, the city's real estate is largely undervalued compared to other capital cities, leaving room for growth as Ottawa rises from a government town to a dynamic hub of tech and business."
Toronto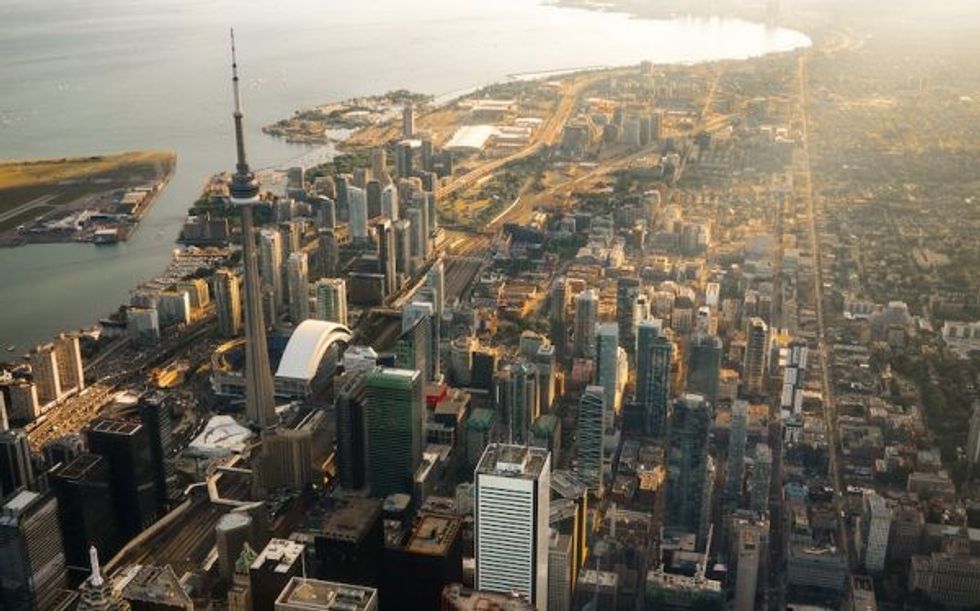 Toronto skyline/Shutterstock
Like other major Canadian cities, Toronto saw a record-breaking population loss from July 2019 to July 2020, with 50,375 residents leaving the city for rural areas. However, as restrictions ease and vaccines roll out, the city is seeing a renewed interest in urban living, says Engel & Völkers.
January 2021 started off strong, with average home prices rising to $967,885, growing by 15.5% year-over-year in the Greater Toronto Area (GTA). Overall, home sales were up by more than 50% compared to January 2020, for a total of 6,928. All homes sold in the $1 million to $3.99 million bracket nearly doubled from January 2020, with single-family detached homes driving this increase. Homes in this category sat on the market for 24 days in January 2021, down 33% from January 2020. "The luxury condo market, deemed almost extinct in 2020, has remarkably held its value into 2021, as the number of condo units sold valued between $1 million to $3.99 million has also doubled and prices have held," says Engel & Völkers. 
The company predicts the market will continue to normalize. New inventory coming on the market will remain low, which will likely increase pressure for buyers looking to enter, it says. While the city and GTA have not run out of buyers and sellers, Engel & Völkers predicts a slow summer and holding pattern scenario as lockdown restrictions ease.
Vancouver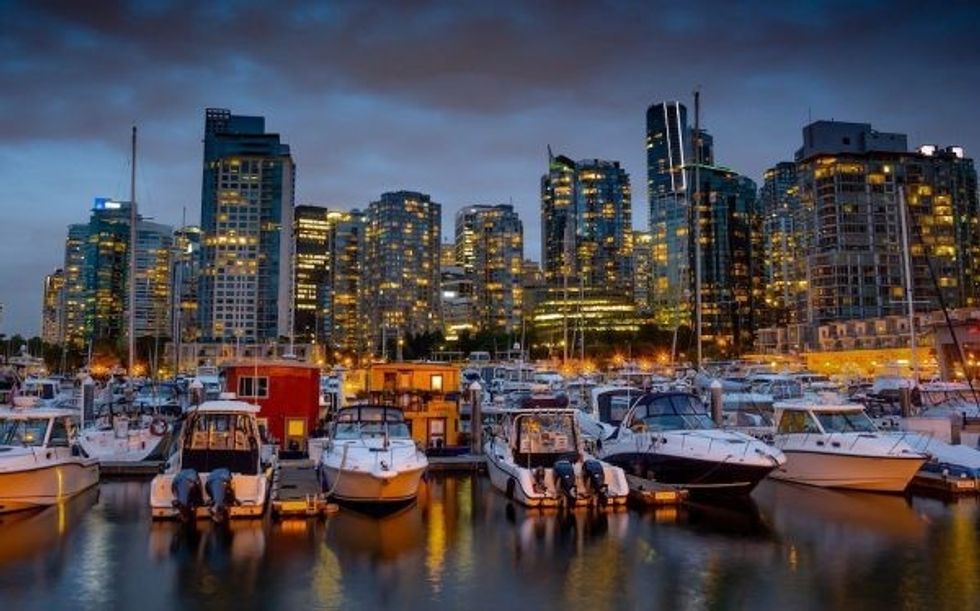 Engel & Völkers reports a robust condo market in Vancouver since the start of 2021. "Sales remain stable and are continuing to increase, indicating that buyers are still interested in condo living or taking an initial step into real estate," says the company. Condos at all levels within premium and ultra-luxury markets continue to sell to discerning buyers with an increased focus on quality over quantity. Rather than a focus on the amount of money they're spending on a home, wealthy buyers are more concerned with the quality of the home, as its reflected in things like amenities, square footage, and parking, says Engel & Völkers. 
"Like Toronto, Vancouver is emerging from the third wave of the pandemic in a promising position," says Engel & Völkers. The company says significant growth in the pricy city is fuelled by buyers' growing interest in real estate as an investment and desire to own primary residences. As in Toronto, recreational homes and property outside of Vancouver continue to experience high sales as city residents crave an escape from the concrete and more space. 
Vancouver is still in a seller's market, but Engel & Völkers predicts that the west coast city will start to see a normalization period and return to a more balanced market in the fall, thanks largely in part to Canada's new mortgage stress test. Finally, as we emerge from the pandemic, the city will experience an influx of national and international migration. According to Engel & Völkers, the luxury market will continue to grow steadily and see increasingly more ultra-luxury home sales.
Homes