Toronto
Future Developments
Choice, Daniels Partner to Build Phase 1 of Golden Mile Redevelopment
With the completion of the Eglinton Crosstown LRT edging closer, developers continue to propose ambitious plans to redevelop Scarborough's Golden Mile.
This includes Choice Properties Real Estate Investment Trust, which has been working on plans to redevelop the 19-acre site for years. On Tuesday, Choice revealed its next steps along with its new partner, The Daniels Corporation.
Together, the two developers will transform the 67-year-old shopping centre at 1880 Eglinton Avenue East into a mixed-use, mixed-income, multi-generational, and transit-oriented community adjacent to the Eglinton Crosstown light rail transit line that's currently under construction.
Construction of the redevelopment would be conducted in phases, beginning with the southwest corner at Victoria Park and Eglinton in Phase One. Construction would then proceed clockwise around the site.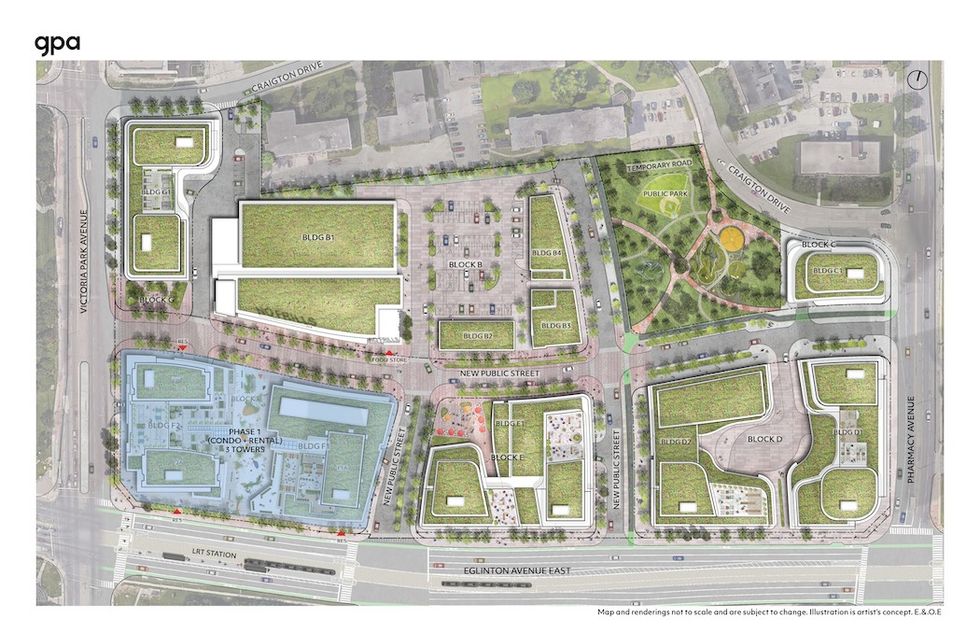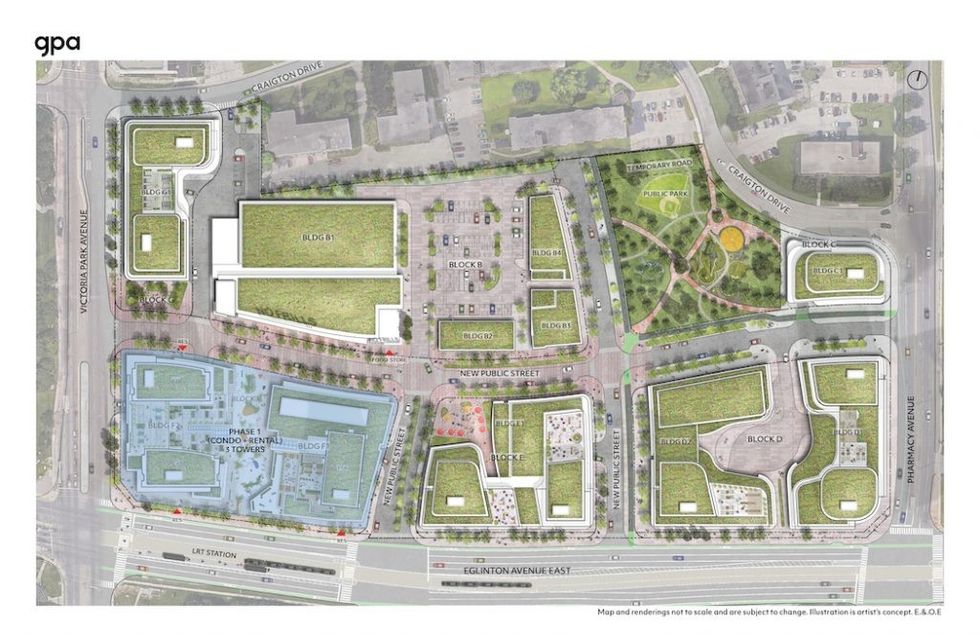 Phase One of the redevelopment will include the construction of two condominium towers, a purpose-built market rental building, ground floor retail uses, institutional uses, and office spaces. All of these uses will surround pedestrian mews that will create a vibrant new gateway to the Golden Mile community.
Ultimately, the 280-acre Greater Golden Mile area will be home to 40,000 new residents over the next 20 years and will be largely supported by the Eglinton Crosstown LRT, which is currently slated to open in 2022.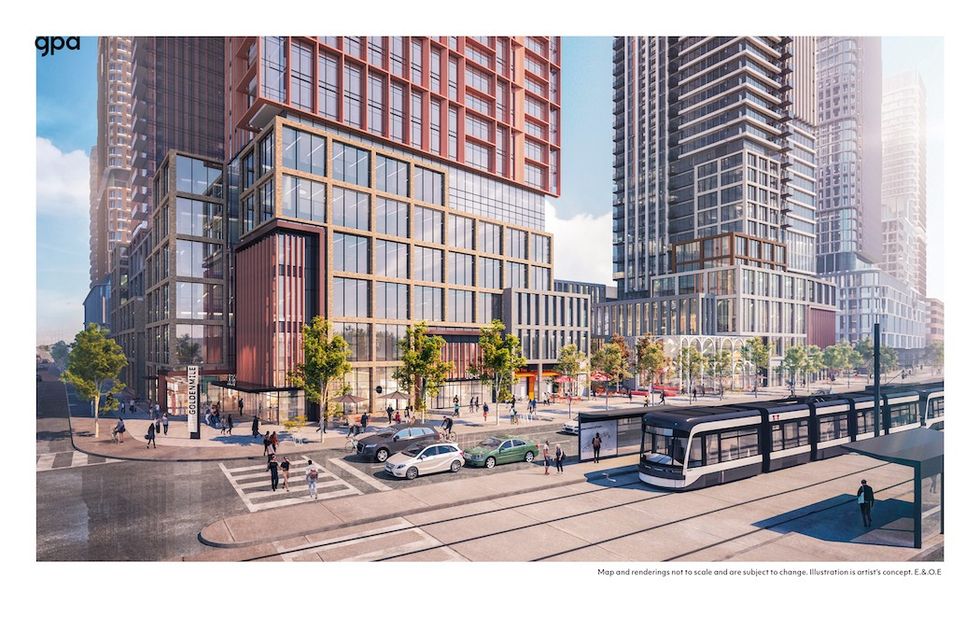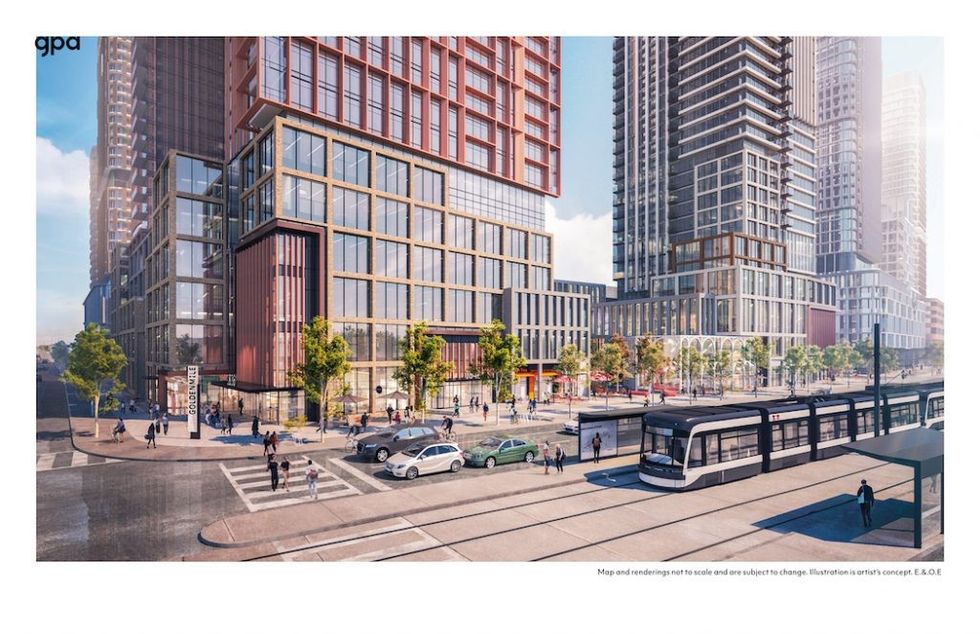 However, in addition to the mixed-use development, the developers are looking at ways to benefit the broader community, not just the residents.
This includes the creation of a "communiversity" — an innovative, collaborative, and integrated college-community-university partnership where the University of Toronto Scarborough (UTSC) and Centennial College would work with community partners to enhance access to post-secondary education, foster co-learning opportunities, and facilitate the co-creation of sustainable and inclusive communities.
Phase One will also include the UTSC Institute for Globalization, Transnationalism and the Advancement of Resilient and Inclusive Suburbs and Economies (GTA-RISE), serving as an intellectual hub where faculty, staff, students, and community members will be able to explore issues and share ideas that "stimulate inclusive cultural and socio-economic development."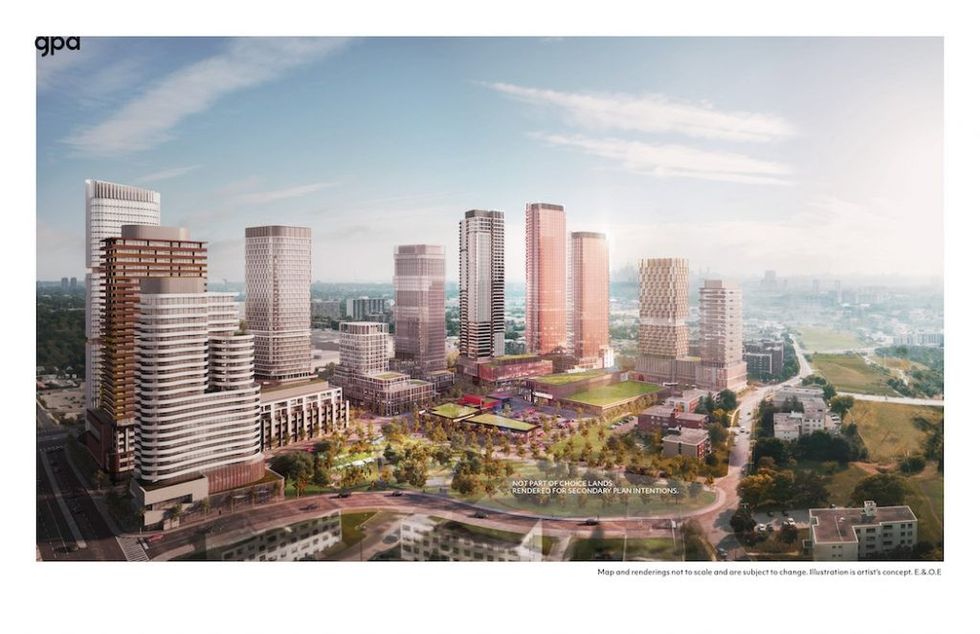 "Our partnership with Choice Properties and this collaboration with residents, Local Councillor, community organizations, and post-secondary and financial institutions will catalyze the transformation of the entire area," said Mitchell Cohen, President and CEO of The Daniels Corporation.
"Working together, we believe that Scarborough will re-emerge as an inclusive and powerful engine of prosperity, where a spirit of collaboration and community shines brightly, and where everyone has an opportunity to live, work, learn, shop, grow and thrive."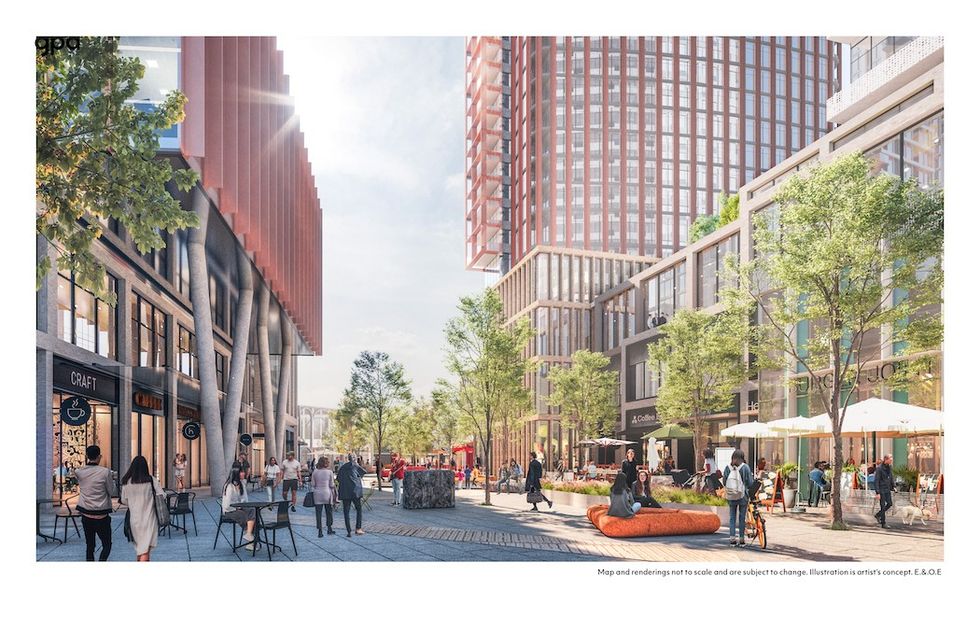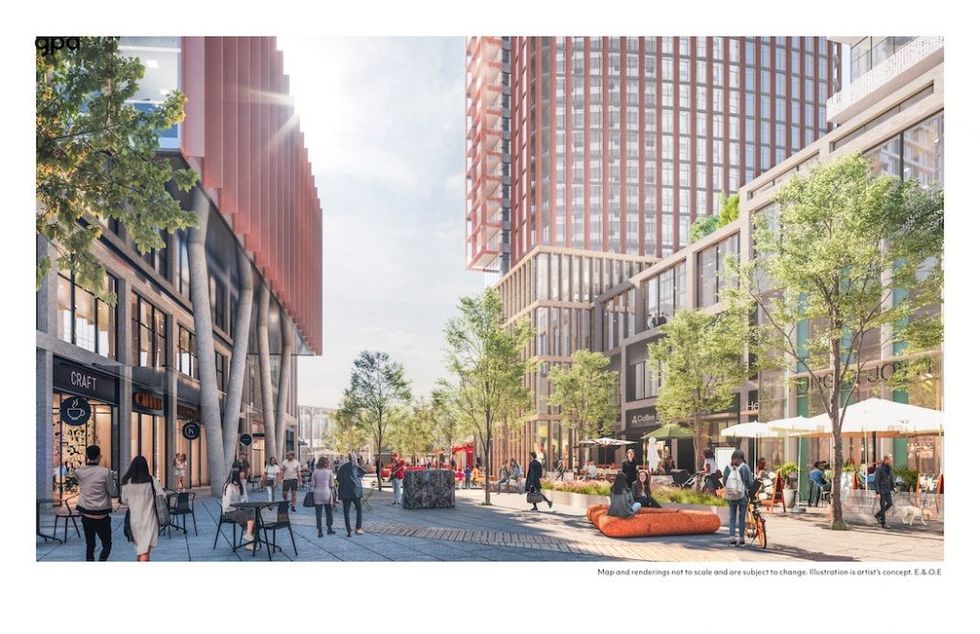 According to a previously submitted revised proposal, the supermarket that is currently on the site would be relocated in Phase Two, and a new park would be built during Phase Three.
This redevelopment marks the second partnership between Choice Properties and Daniels. The first joint venture community called MVP is under construction at the Mount Pleasant GO Station in Brampton. This transit-oriented community is comprised of a 25-storey market rental tower, and 147 condominium suites and townhomes that will be going on sale in fall 2021.