Real Estate News
Home-Buying Attitudes of Canadians Have Shifted Back to a Pre-Pandemic Mindset
In yet another sign of the times, home-buying attitudes are changing, as Canadians shift into a post-pandemic mindset.

According to the new annual RBC Home Ownership Poll, purchase intent is back where it was back in January 2020; a time when most Canadians remained blissfully unaware of how drastically life was about to change (and definitely not for the better).
The poll, which was conducted between January 13 to January 29, 2022 and included 2,753 Canadians, revealed that 23% — nearly a quarter — of respondents said they are likely to purchase a home in the next two years, compared to 30% in 2021 and 22% in 2020.
Location Is Still King
The research also suggests that the pandemic-inspired need and desire for more space may be taking a backseat to location, with nearly three out of five (59%) of respondents reporting that location is more important than purchasing a larger home as we emerge from the grips of the pandemic and its never-ending restrictions. Meanwhile, only 25% of respondents reported that they are willing to be further away from amenities to afford a larger home.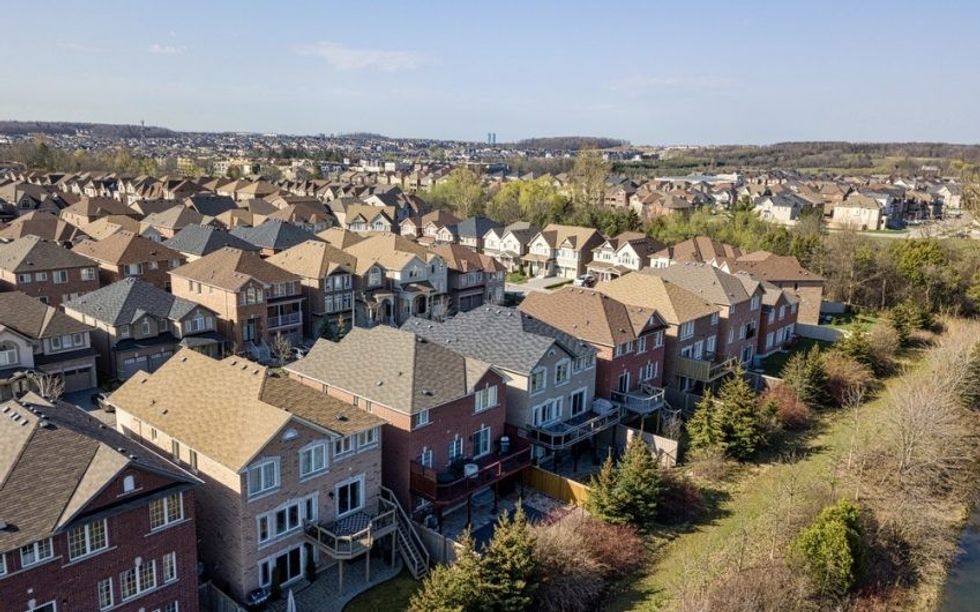 For those who rent, more than a quarter (27%) feel less pressure now to buy than during the peak of the pandemic (which is a good thing, as today's sky-high prices mean many are priced out, anyway).
"While there is still a significant amount of activity in the market, our research indicates that the rush of Canadians looking to purchase a home over the last two years has subsided and we're now starting to see a move back to pre-pandemic levels," says Andrea Metrick, Senior Director, Home Equity Financing, Acquisition and Distribution, RBC. "Between rising costs and the competitiveness of the market, Canadians may now be taking a step back and setting aside more time to plan and save before making the jump into home ownership."
READ: Average Canadian Home Prices Passes $800K for the First Time on Record
The sky-high home costs that have rendered home ownership a pipe dream for many have impacted major milestones in their lives. Almost half (47%) of respondents say that thinking about buying or saving for a home as prices rise is causing stress in their relationship, while the majority (54%) are stressed knowing they may need to buy a home farther away from family and friends. Furthermore, 30% say that, thanks to increasing prices, they have to or will need to live with their parents longer in order to save enough to buy a home. 
In addition to current prices, many respondents may be delaying purchasing a home as they continue to feel the financial impact of the pandemic. The survey found that 40% of respondents are feeling financially overwhelmed, while 42% are worried their financial position may deteriorate over the next year. One in five (21%) say they are providing financial support to a family member because of the pandemic.
The research also found that almost two in five (37%) respondents plan to continue to spend less money post-pandemic so they can put the savings towards buying a home. Almost the same percentage of respondents (33%) believe they will struggle to cover the cost of owning a home as they return to pre-pandemic spending habits.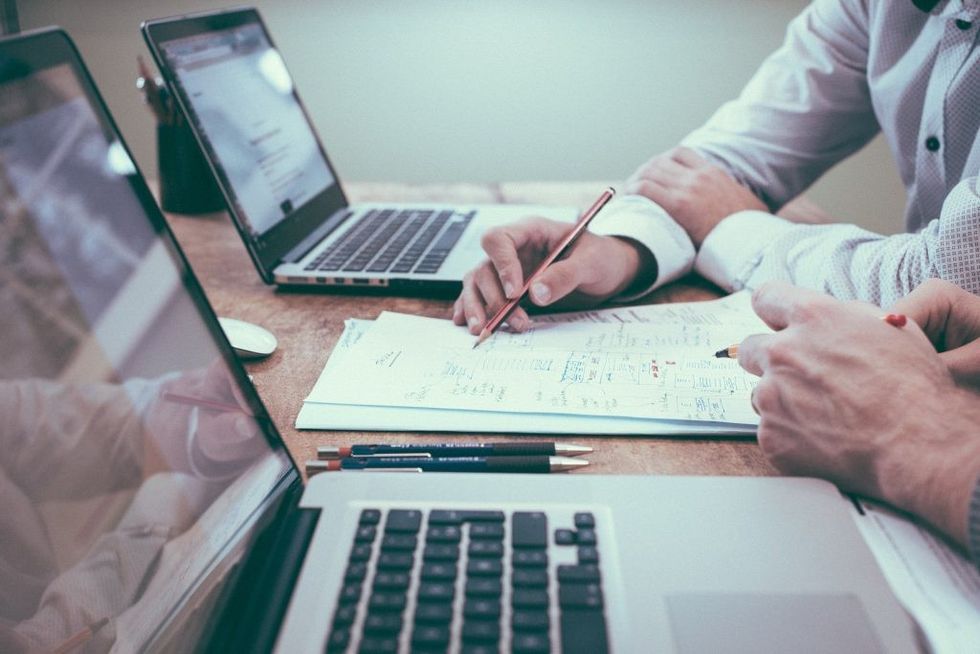 While the majority (60%) of respondents are concerned about interest rates rising in the coming year, almost half (47%) say they and/or their family are well-positioned to weather a potential increase. Almost a quarter (22%) of respondents with a mortgage, however, haven't yet considered what they could afford if rates were to rise.

Financial stress isn't just limited to home prices. Inflation is a major stress-causing culprit too. With respect to rising inflation, 48% of respondents are worried about the impact it will have on their ability to purchase a home, while 54% are concerned it will affect their ability to cover the costs of owning a home.
READ: Canadian Inflation Spikes by 5.7% in February
"Buying a home is the largest purchase most Canadians will ever make, so it's natural that it comes with a certain level of stress, especially in today's market," says Metrick. "While home buyers can't control market factors, taking the time to create a plan and understand where they are financially can help them feel more in control of the home buying process."

Tellingly — but certainly not surprisingly — the research found that there is a large increase in how much Canadians plan to budget and save for a home. On average, respondents who have a budget in mind if they were to purchase a new home, say their budget would be $506,646, compared to $453,231 in 2021. At the same time, those who already have some savings earmarked for a home purchase say they now have $196,286 on average set aside (up from $177,558 in 2021).

"With the rising costs Canadians are facing, having a clear picture of your finances is a must. An expert can give you advice on planning for rising interest rates, increases in the cost of living and changes to your personal finances or home buying budget," adds Metrick.