Real Estate News
Unattainable Detached Home Prices Bring the Canadian Condo Market Back to Life
In an inevitable ripple effect, Canada's condo market is alive and well again.
The RE/MAX Canada 2021 Condominium Report reveals that the Canadian real estate market has seen a higher share of condos in 2021 in the wake of rising detached home values.
As the Canadian real estate market dialed up the drama and freehold housing prices soared to increasingly unattainable heights throughout the country, Canadians turned their eyes to the condo market.
The report examines trends and developments in five major Canadian real estate markets and more than 100 sub-markets. Growth in condo market share across the Canadian real estate market occurred in all but one of the regions surveyed.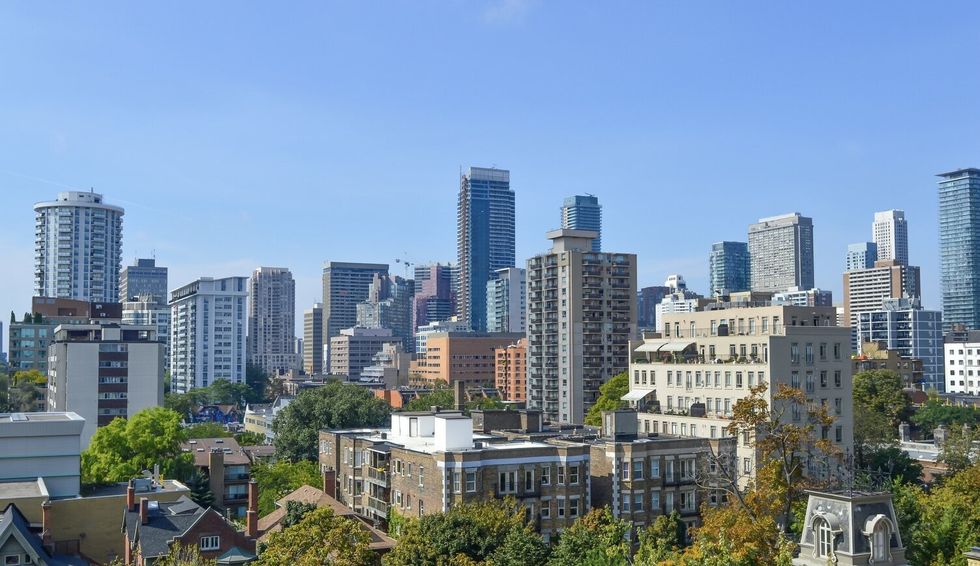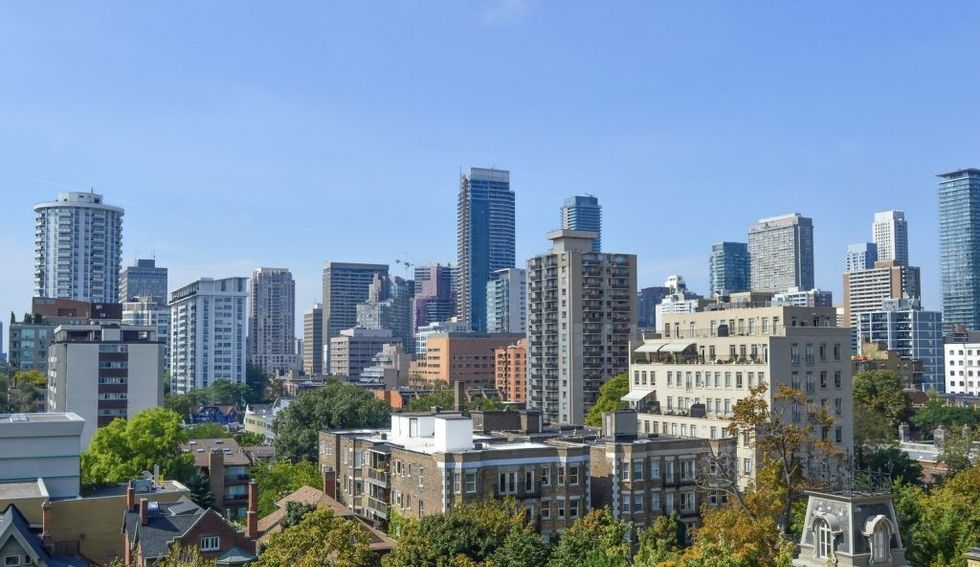 According to RE/MAX, the strongest gains in sales were made in the west, where Greater Vancouver and Calgary saw condominium sales rise 87% and 83% respectively between January 1 and August 31 of 2021, compared to the same period in 2020, which experienced a notable downturn in condo sales.
In Greater Vancouver, condos represented nearly half (48.2%) of total residential sales in 2021, up from 46% one year ago. While overall sales climbed in Calgary year-over-year, condominium market share declined by just under 1% in 2021, to land at 14.2%. 
To the east, the Greater Toronto Area (GTA) saw the highest percentage increase in condo sales at 71%. Condominium apartments and townhomes in the GTA saw a 34.5% share of the overall market, up from 30.8% one year earlier.
The GTA is followed by Halifax-Dartmouth at 36% and Ottawa at 29%. In Halifax-Dartmouth, the condominium segment represented 17.3% of total residential sales, up from 15% one year earlier. Almost one in four properties sold in Ottawa between January 1 and August 31, 2021 was a condominium, compared to the same period in 2020 (24.3% versus 23.3%).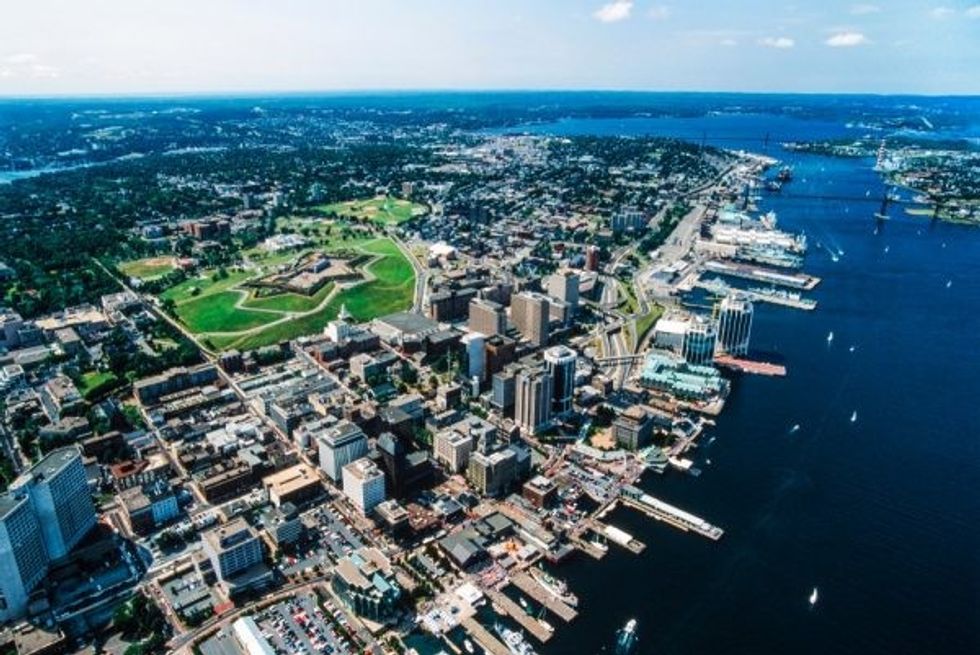 Somewhat surprisingly, the largest upswing in pricing occurred on the east coast, with Halifax-Dartmouth posting price gains of 30%. Ottawa saw the second-highest condo price hike, at 18%. More moderate appreciation was reported in the GTA (7%), Vancouver (6.7%), and Calgary (3%).
The flurry of activity in the condo market is a reflection of the increasing unaffordability of standalone homes in Canada, says RE/MAX. That, and there's no shortage of supply.
"Affordability, coupled with availability, set the stage for the exceptional rebound in condominium sales across Canadian real estate markets in 2021," says Christopher Alexander, Senior Vice President, RE/MAX Canada.
"Double-digit acceleration in detached housing values revived slumping condominium sales early in the year, with demand shifting into high gear as detached supply dwindled and prices accelerated. Younger buyers have been behind the push for condominiums to date, with most looking to lock in low interest rates and buy before prices climb beyond their means."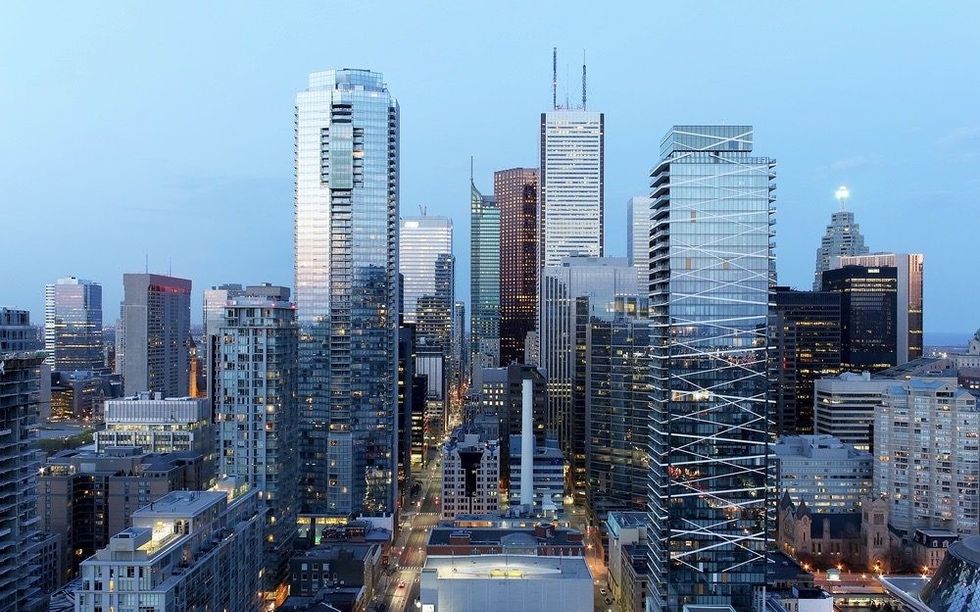 While he acknowledges that affordability is the root cause behind Canada's condo rebound, Mark Cohen, Managing Partner at The Condo Store, believes that a trend of "less is more" — which he admits lost some steam in the thick of the pandemic, but it now back and going strong — also fuels the desirability of condos. 
"Further than just the affordability factor, I think there is an appreciation of smaller spaces that many of the new Canadians and new buyers look for. There's a collective wisdom that sometimes says, 'less is more.' The less you own, the less you have to pay for," says Cohen.
"Everyone wants a breakfast room, where they have their coffee and breakfast and read the newspaper. But you pay for that space and pay to maintain that space. It's much more economical for people to sit downstairs and have breakfast at Starbucks," he adds.
Cohen also points to the prevalence of Canadians buying country homes or cottages outside of large cities — something that increased in popularity like it was going out of style at the onset of the pandemic — who purchase condos in the city. There is a significant number of people who have more than two residences as a consequence of the newfound remote work culture, he says. 
"Cottage country has gone through the roof as people re-evaluate where home is. At the same time, people may need a place in Toronto. It will be interesting to see the stats on how many people live in multiple homes compared to pre-pandemic," says Cohen.
"I think that people will effectively cash in their chips in Toronto and have a smaller piece of the city but a larger place somewhere else because affordability is key. If one has X dollars to spend on a home, they're going to get a lot more for their money outside the city, which makes sense if the necessity of being in the city all the time isn't as great due to our remote work culture."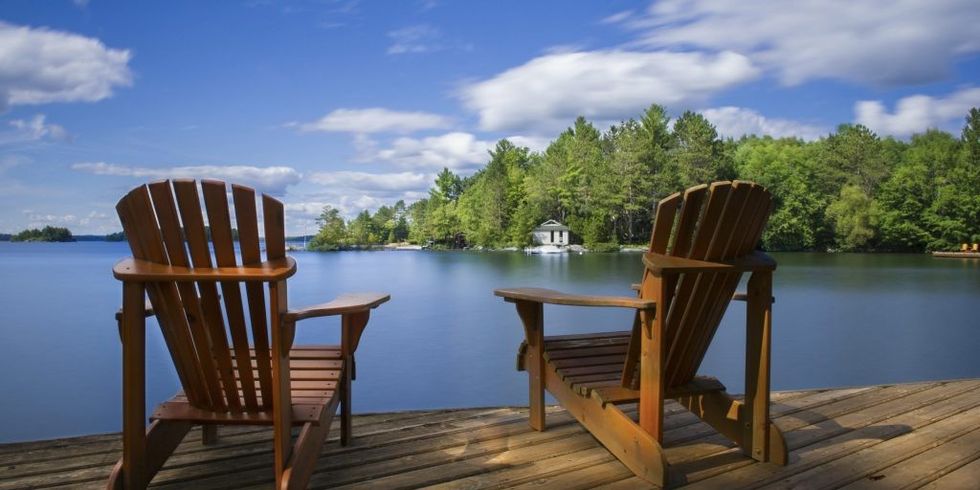 When thinking of driving forces, we also can't forget about the aging Baby Boomer population, many of whom are at the point that they may consider swapping the family home for a well-appointed condo (and using the cash they made in the transaction to fund their children's' down payment).
Whatever the case, condo living isn't what it used to be, as architects and developers change the game with innovative and multi-layered urban communities and reimagined amenities.
In recent decades, a slew of condo amenities has gone from nice-to-have to a given. As urban centres increase in density with each shiny new condo to alter the skyline, access to green space has also taken on a new meaning – something that was undeniably amplified during the pandemic. Developers have responded with condos with multiple thoughtfully designed green spaces, terraces, and outdoor areas throughout.
Especially once Canada opens its borders to widespread immigration, it doesn't appear that the condo craze will be a passing trend. Far from it, in fact. After all, though housing markets may be cooling in some cities, the sky-high costs of detached homes aren't going to significantly drop any time soon (don't shoot the messenger), as supply remains a relentless challenge. In Toronto, the market is tighter than it's been in years.
"Fundamentally, affordability is also key and condos represent a significant savings from an end price standpoint. That's undisputed; price sells over value," says Cohen. "I do believe the condo trend will continue because housing is almost unattainably expensive in places like Toronto and Vancouver."