Style + Décor
Jordana Hart Of I Hart Nutrition Reveals Her Relaxing Toronto Rental
Whether it's through her totally #relatable Instagram stories about how she accidentally killed her plant or her honest takes on health and wellness, it's easy to "heart" Jordana Hart.
Hart transitioned from a potential career in law to a career in nutrition after discovering her obsession with health and wellness while completing a year-long program at The Institute of Holistic Nutrition. She started her Instagram and blog, I Hart Nutrition, as a way to channel her passion for wellness into one place.
"It started off as a hobby! I really just wanted to be able to share recipes and information with the people around me," she says. After working at an eating disorder clinic for five years, Hart took the leap and quit her job to start her own practice and focus on her budding brand full-time.
A certified holistic nutritionist with years of practice under her belt, Hart is the definition of a health and wellness expert. When she's not meeting with clients, she's helping brands with content creation and recipe development or sharing tips and mouth-watering recipes on her social media platforms.
Filled with whites, greens, greys and natural wood finishes, Hart's apartment, nestled in the St. Clair West neighbourhood, reads more 'relaxing spa' than it does standard home, and that's exactly what she was going for.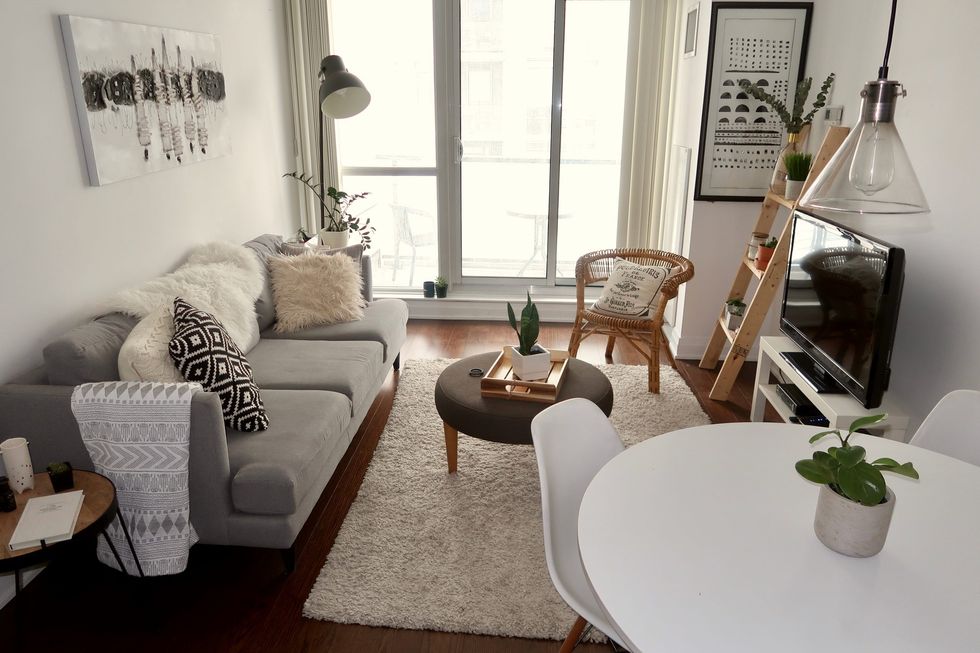 "When I moved in, I wanted my home to be sort of like my safe haven," she says. A humble 590-square feet, Hart acknowledges that although the space may seem a little small, it's the perfect size – she just needs to learn to be more organized.
When asked how she manages the heaps of blogger mail that is sent her way, she laughs and says, "horribly!" She attributes the organization of her apartment to the locker she has in the building, where she stashes her summer clothes and extra mail. "I also like to give a lot of stuff to my sisters and my clients," she says.
But otherwise, she considers herself to be more of a minimalist, with a Marie Kondo-esque focus on the things she brings into her home.
"I care about the things that I have and how they make me feel," says Hart.
As a health and wellness expert, she believes that health isn't only what goes into your body, but it's about how you take care of yourself – a belief system that is reflected all around her home. Some of her feel good essentials include a variety of plants – which help keep her grounded, especially on days she works from home, her Dyson humidifier, her Saje diffuser (peppermint and lavender essential oils are a favourite) and a salt lamp.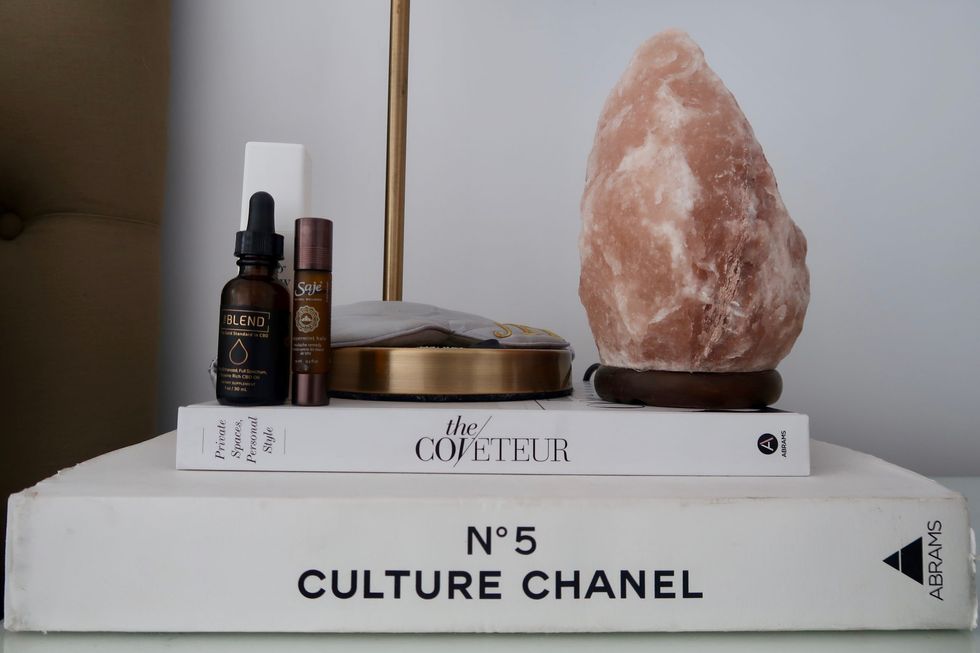 "I like to focus on feeling really good. If I don't have time to decompress, I feel anxious," Hart says.
When it came to filling her home with furniture and accent pieces, Hart wanted to include some unique pieces, while still keeping it minimal. She acquired two vintage Barbie and Ken prints by David Parise after seeing them on Something Navy's Instagram and was instantly obsessed. She also just recently added a natural wood shelving unit, adorned with different sized potted plants, that rests right next to a piece of hanging artwork.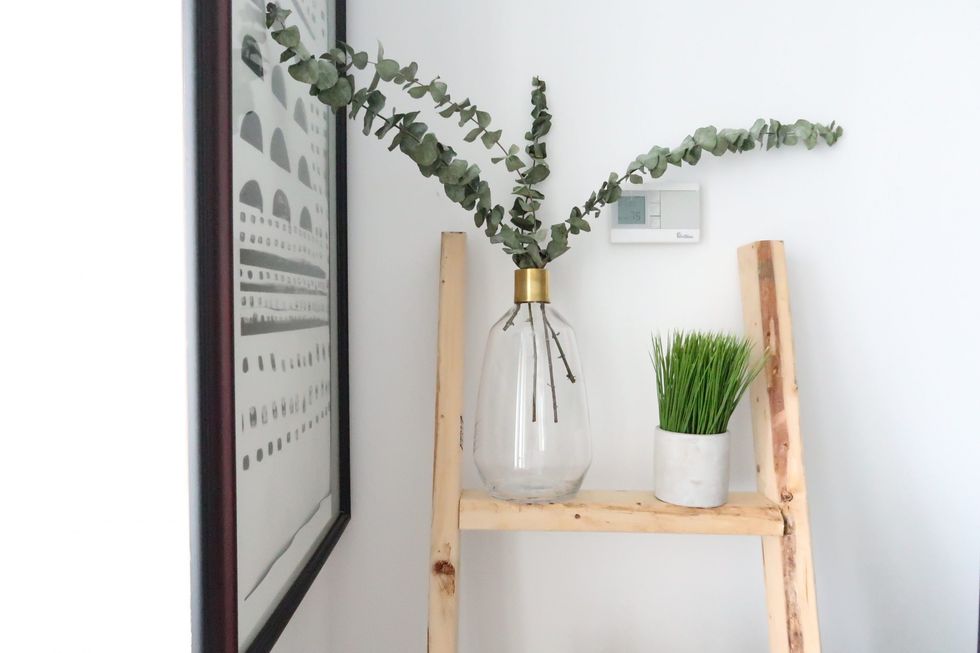 "I painted that!" she says excitedly.
Finding a one bedroom with parking was a blessing, but she had her doubts upon initially seeing the place. "I came with my sister and there was a couple living here with a dog. There were pictures everywhere and three couches – I initially thought "Oh god, this is not for me!" she says.  But, thanks to her sister's convincing – and the extended kitchen – she was sold.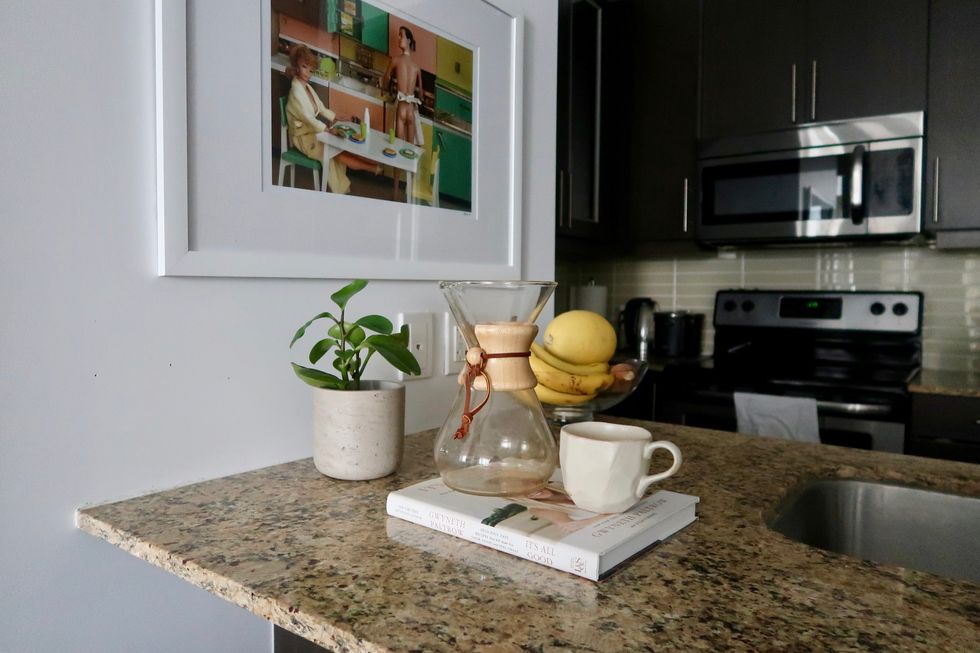 Although she isn't able to do everything she wants with the rental, for the time being, this place works for her. "If I did own it though, I would have a white kitchen," Hart says, echoing her love for all things crisp and clean.
Because she's always zooming around the kitchen, creating drool-worthy recipes like her Asian Turkey Meatballs and Banana Collagen Donuts, she knows that a roommate wouldn't fit in the equation. "I work for myself so I'm always taking pictures and making a huge mess! I live in my kitchen!" Hart explains. Her main essentials are her Vitamix, a kitchen table to eat at (eating at the couch is a no-no), and having a stocked fridge full of fresh fruit and veg.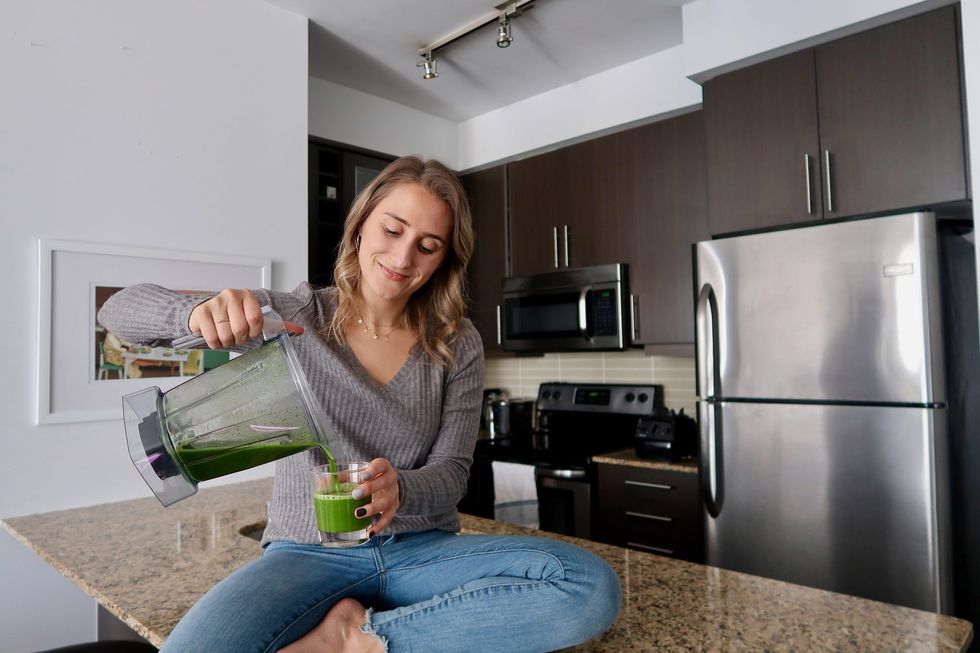 One of her tips for having a healthy home: every room has its own function (for the most part) #balance.
"I'm so connected to social media… Because I am the business, it's so important to have boundaries," Hart advises. For her, the bedroom is just for sleeping which means no phones. *GASP!* Instead, Hart uses a sleep lamp to wake her up according to the sunlight, all to the tune of birds chirping.
A health and wellness hedonist, Hart's morning and evening routines are the keys to tackling her hectic days. She starts her day with two big glasses of water, coffee (extra important), turns on her diffuser and salt lamp, cranks up some spa music and writes in her 'Five Minute Journal' from the comfort of her favourite spot in the house: the corner of her couch.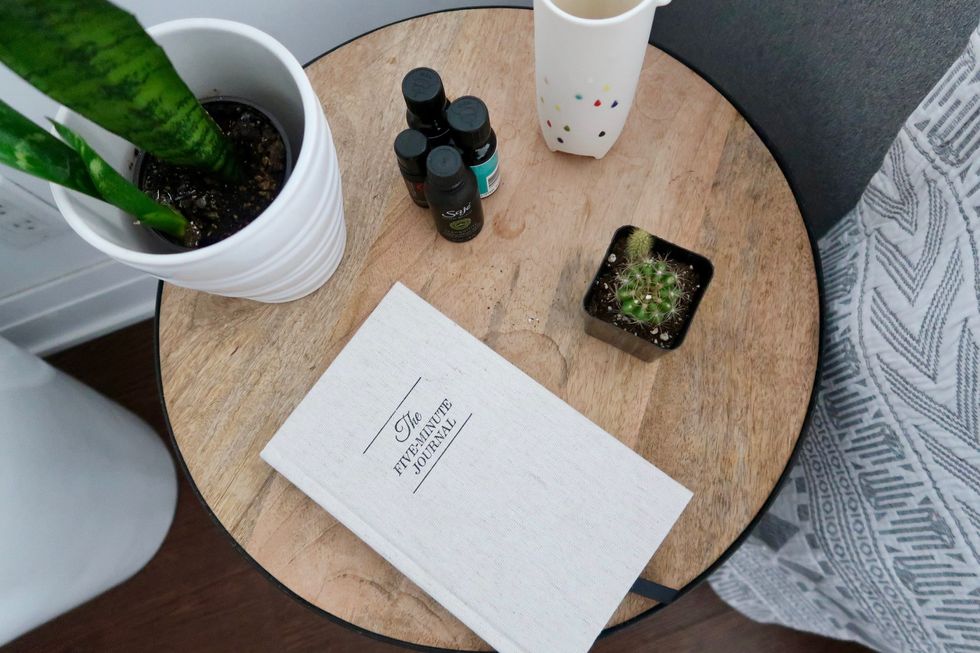 She likes to end her night in her ultra-cozy Casper bedding, which she was gifted from her most recent collaboration with them.
"Home," to Hart, means somewhere she can unwind, relax and rejuvenate. "As much as I am a people person, I need my alone time to recharge… I'm not someone who just has a space and is in and out. I want to be able to be trapped in my home for 48 hours and be perfectly okay with that!" she says.
Advice that we should all live by.