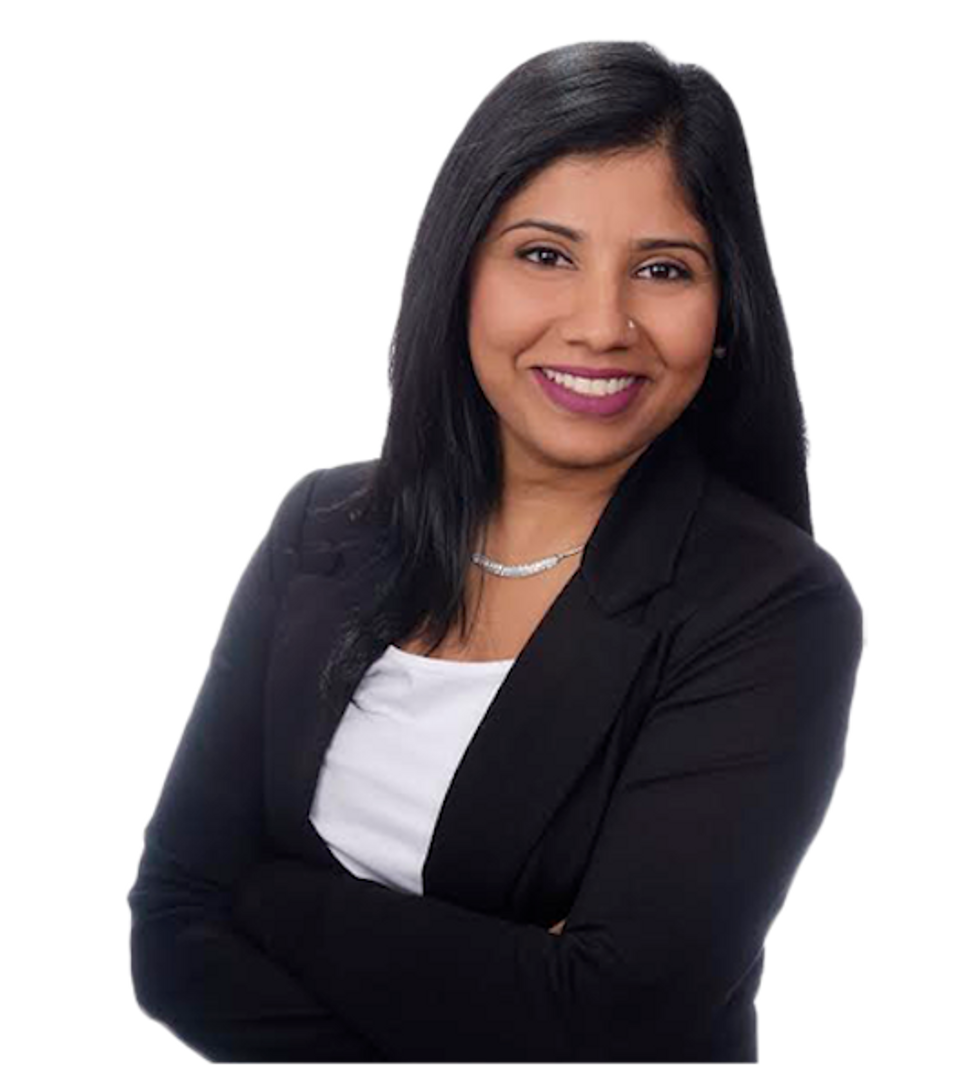 For some, working with your kid brother might get more than a little annoying, but not for Anuja Kumarasamy.
---
The Toronto native is the real estate broker for and leader of The AD Team for Re/Max Realtron Realty Inc.
The "A" stands for Anuja and the "D" stands for her younger brother Dajan. Though there are 10 years between the siblings, the two are a potent combination when it comes to selling real estate.
They have been the Number 1 Re/Max team in Ajax for the last number of years. Anuja has been the top realtor in Northeast Ajax in 2016, 2017 and 2018, Central East Ajax in 2017 and 2018, and all of Ajax in 2018 (this is for total units and volume sold in 2016, 2017 and January to May 2018, as per TREB for Freehold Properties).
So what makes The AD Team so successful?
Anuja sat down with Toronto Storeys to spill their secrets, tell us why the Toronto market is so calm right now and why working with her brother is the best thing she (and her parents) could've asked for.
How did you get started in real estate?
I got into it in the last year studying psychology at York University in Toronto. It was just something that I thought I'd be good at. My husband was doing mortgages at that time, so he kind of encouraged me to do it.
What compels you forward in the business?
I think I just have a passion for it. Day in and day out it doesn't even seem like I'm working — that's how much I love it. It's all about the clientele, making people happy and finding their dream home for them.
How would you describe your approach to assisting clients and how is it different from your competition?
I feel like I'm into it for the clients and not just the money. I really care about my clients. I'm really honest and loyal to them. I never go behind anyone's back or lie to people to get their business.
I think that's what keeps me going in terms of getting the referrals and long-term business. I feel like that's crucial if you want to stay in this business in the long run.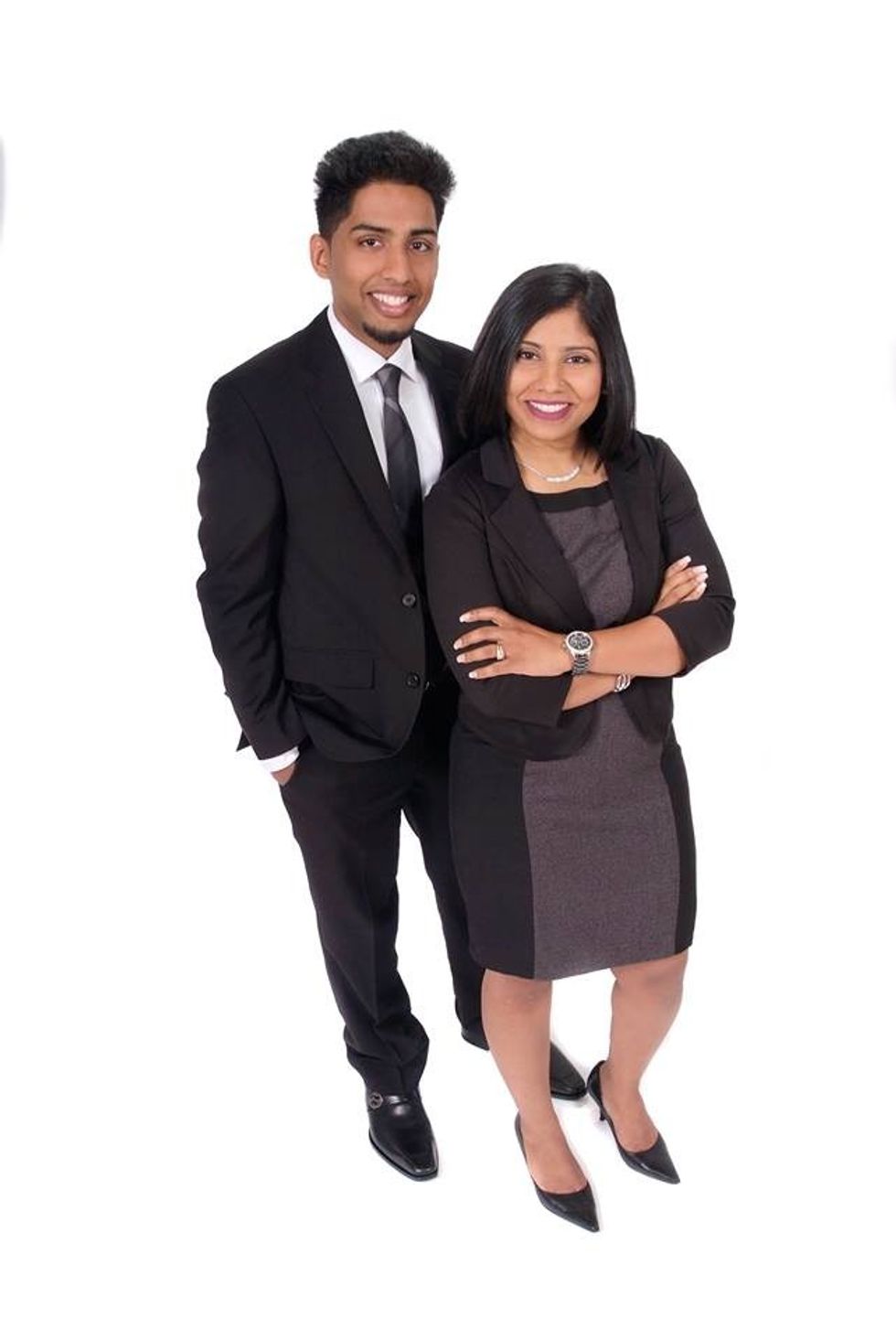 Anuja and Dajan
What's it like working as part of a brother-sister team?
Thank you. People always think it's husband and wife, but it's a brother and sister team and it's amazing!
It's so much easier when it's family communication-wise. He has some qualities that I don't, so I think we really complement each other in that sense.
Really? What are some of those qualities?
I think he has more of the negotiation skills and I have more the relationship building skills with clients. I can gain their trust and build that relationship, whereas he's more of a good negotiator. He gets the deals done.
Were you the one who influenced your brother to get into real estate or did he pitch you on teaming up?
He kind of did the same thing I did and got into real estate while he was in university. Initially just to help me out. And now he's still at it. He's also studying law too, so he can help with the legal side of the business.
So what's your relationship like now? Is it more of a mentor/mentee situation?
Yeah, I think so ... now. We fought a lot when we were kids, but we're mature now, right? So he has really learned a lot from me and we take from each other.
What do your parents think about the two of you working together?
They love it. They love that we're in the same field and we're working together and that I'm looking after him.
The AD Team seriously dominates Ajax as Re/Max's Number 1 agents there. You're regularly raking in the company awards. What allows you to perform at such a high level in this industry?
I think there's a lot involved in terms of marketing and staying motivated.
It's about sticking to it and just being consistent in everything we do. We never give up.
Even if the market is slow, we're still doing the same marketing and all that we need to do. We're working hard trying to take listings on and trying to do well at it.
It's also our customer service and what we offer to our clients. I think that passes on. So we get a lot of referrals just because of that. We're Number 1 in Ajax this year and northeast specific areas, but mostly we specialize in the Ajax area.
How did two kids from Toronto come to basically take over some obscure town east of Toronto?
We had a listing and it was just a snowball effect that we went along with. We got another listing and another and we were just focussed on trying to target that one area.
In addition to your awards, it's hard not to notice you're followers on Facebook. How did you develop such a following on social media?
To be honest, I really don't know.
I think it's mostly people in Ajax who look into me and also word of mouth. Also, I think the more business you do, the more present you are on social media — people see that and they want to follow you.
They want to get an idea of what listings you have coming up and stuff. Oh, and it's all legit followers. I know you can get fake followers or whatever, but all of our followers are legit so we know they're actually there to see what we're doing. S we get quite a bit of business from that too.
We also try to post market forecasts, motivational sayings, quotes and ideas about what people can do on the weekend or anything else happening in the community.
Why do you think the real estate industry seems to move more towards teams?
I've noticed that happening more often now.
I think a lot of it has to do with a lot of established agents still wanting to handle listings, but work less and still be able to spread their business around.
I think it also creates a sense of security among buyers and sellers, knowing that more people are available to help them out in case one agent is busy. Then, I think agents in teams can also share different skillsets that they have, which they can all feed off of.
You also operate in the Toronto, so what's your impression of the current Toronto market?
I think it's a very stable market. I'm actually liking the market the way it is now.
It's not the way it was last year when it was so hot, people couldn't actually decide whether they even liked a house before they purchased it. They were all rushing, whereas now, it's a calm market and people can actually think about the house they're buying.
We're not running into the problems of appraisals coming in too low or mortgages not being approved, etcetera. It's actually a little more stress-free in that sense.
Even as agents, we'd been pressured into taking offers early or not notifying everyone.
There were so many issues along the lines of that nature. Now, I find it's very steady. So even with buyers there are no more multiple offers.
I feel like it's a little bit more of a relaxed environment for buyers where they can pick and choose and really know what they're getting themselves into.
Knowing that, I think now you need the experienced agent to do the right work in order to be able to sell a property, price it right, market it right and just have good presentation overall.
Industry Profiles