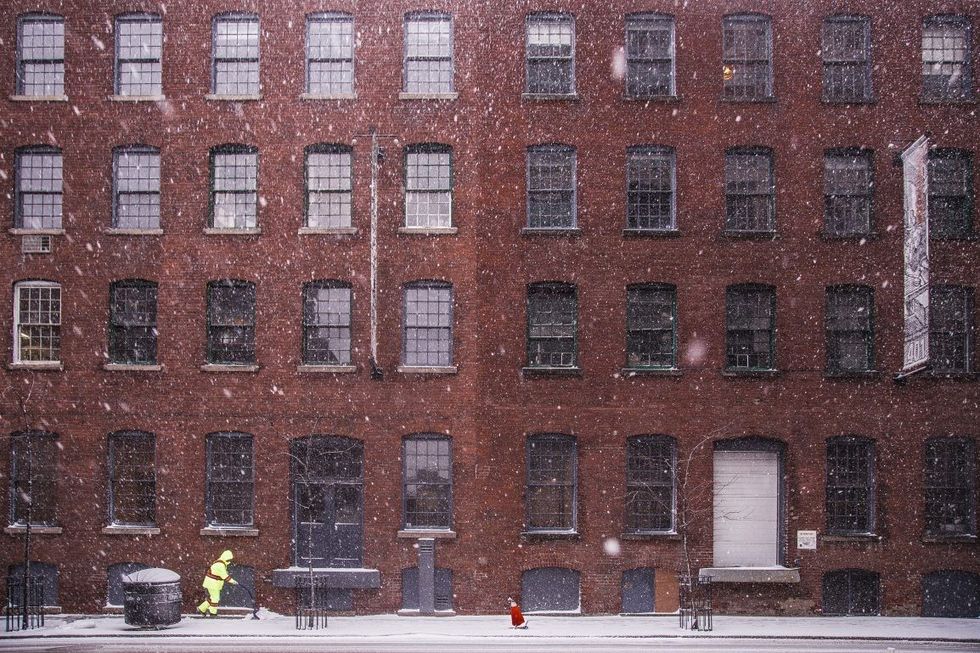 Photo by Matthew Henry on Unsplash.
Though we don't always pay attention, snow speaks volumes about the city and its inhabitants. Sometimes snow brings out the best in us, sometimes the worst. Snow can bring a neighbourhood together, or tear it apart. It also reveals the inequalities of a city where residents receive starkly different levels of service.
---
Most of us would be happiest if the snow would just go away. Therein lies the problem: how do we make it go away? Is it the city's job? The province's? The individual's? Or, is clearing the snow is a collective responsibility? Those questions appear simple; the answers are anything but.
According to the municipal by-law : "Every owner or occupant of any building must, within 12 hours after any fall of snow, rain or hail has ceased, clear away and completely remove snow and ice from any sidewalk on any highway in front of, alongside or at the rear of the building."
Despite being unnecessarily difficult to understand, the regulation enshrines what a great many Torontonians consider basic civic courtesy, good manners and common sense required of anyone who lives in a city. And indeed, most residents in most neighbourhoods clear the snow most of the time. On the other hand, many don't. These scofflaws make getting around difficult for the disabled as well as anyone using a walker or pushing a stroller.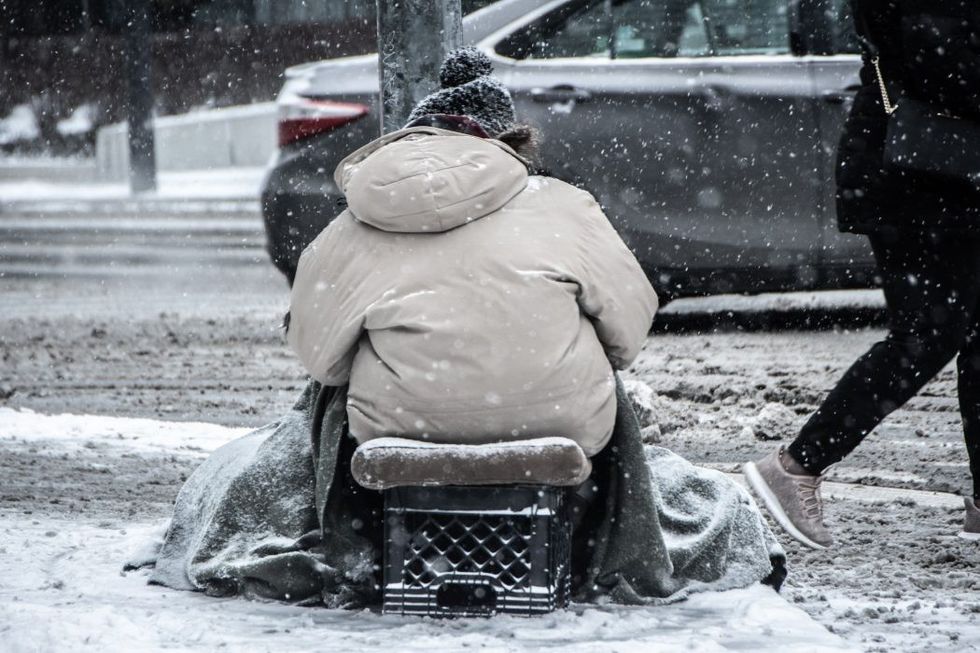 Photo by Tedward Quinn on Unsplash.
But then there are those local heroes who take it upon themselves to clear their sidewalks and their neighbours'. On one East End street, a man with a snow blower clears the sidewalk in front of dozens of houses. After the recent snowstorm, he was out at the crack of dawn with his machine to help make the street passable for pedestrians. No need to ask who's the most popular guy in his 'hood.
Yet just across the road lives the curmudgeon who has never once cleared his sidewalk for decades. He emerges occasionally to shovel his front path and steps but stops on his side of the property line. The unwillingness to make even this most basic of civic gestures speaks loudly of a troubling lack of engagement with the larger urban community.
By-laws mean such behaviour is illegal, but enforcement is so weak that few take them seriously. The city offers assistance to those unable to shovel their snow, but they are the exception. Besides, what makes civic participation meaningful is that it's voluntary. At the risk of stretching the point, refusal to shovel the snow is akin to failing to vote. Both acts seem small, even insignificant, but both diminish a larger benefit that leaves us all better off.
Another consequence of individual failure is contagion; if my neighbours don't make the effort, why should I? On the other hand, if they are punctilious in their observance of the collective good, the disinclined feel pressure to do the right thing. Though there are limits to the power of the majority, most would rather belong than risk being ostracized.
The most troubling issue, perhaps, is indifference. Those who don't care, don't care regardless of what anyone thinks. They can't be shamed into doing what's right. They live in the city but are never fully a part of it. Among the most maddening examples are drivers who block streetcars by parking their cars — these days usually their SUVs or pickup trucks — on roads lined with huge snowbanks. There's a special rung of hell reserved for these drivers who inconvenience literally thousands of people with a single vehicle.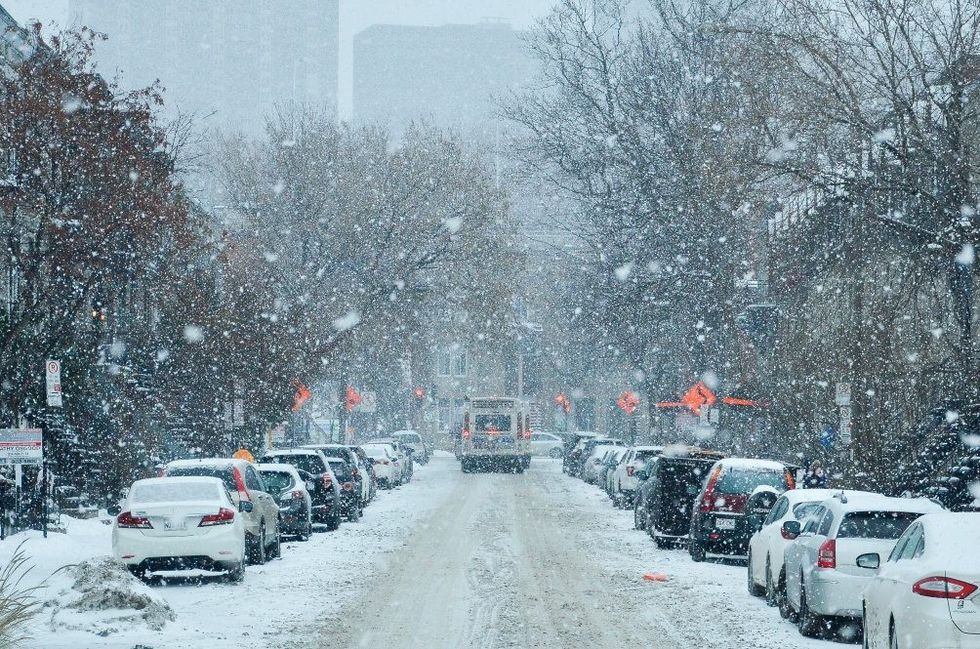 Photo by Joy Real on Unsplash.
Last week, a Carlton streetcar was forced to stop because of a large SUV on the tracks. The operator leaned on his horn and an eternity later, the driver came out of the restaurant, a driver so ignorant he made no effort to hide his irritation at being so rudely interrupted.
Given that this sort of thing happens with every major snowstorm, one wonders why the city doesn't enact laws that allow offending vehicles to be towed immediately or that prohibit street parking once snow reaches certain levels. Instead, operators and passengers sit and wait while whole lines are shut down. Again, all this should be common sense — and usually, it is — but always there are those who either don't care or are too dumb to know better.
Needless to say, none of this applies in suburban Toronto where there are few streetcar routes. And let's not forget, the city clears suburban sidewalks along with roads and driveway-blocking windrows created by snowploughs. The given reason is that downtown sidewalks are too narrow. That's nonsense, of course, and somewhat ironic as downtowners walk, bike and ride transit in much greater numbers than their suburban counterparts.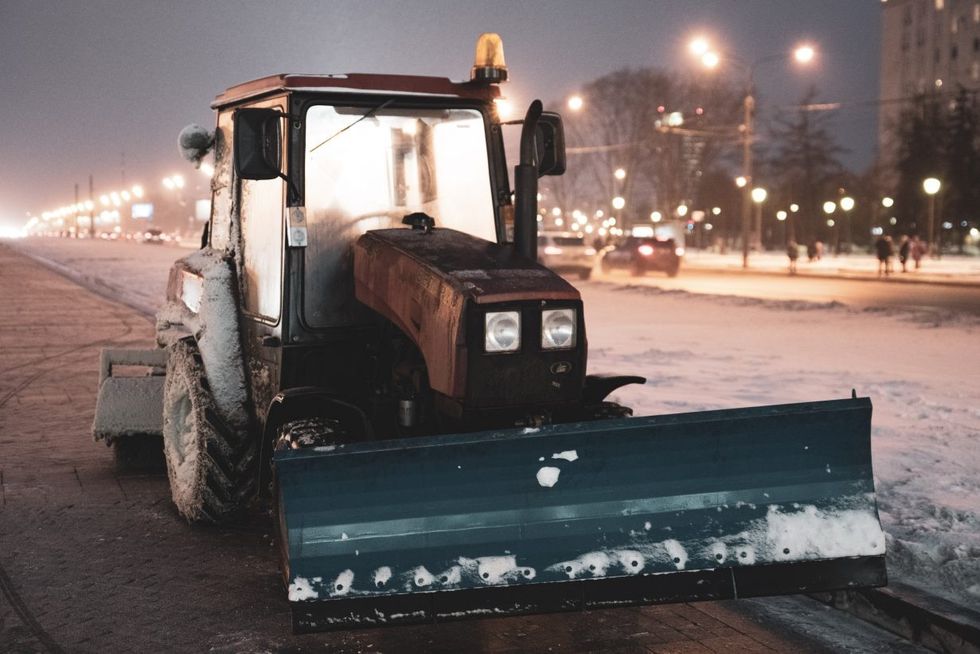 Photo by Ann Fossa on Unsplash.
On Tuesday, prompted by a barrage of complaints, Mayor John Tory sent a letter to Barbara Gray, general manager of transportation services, about the city's inability to clear the snow last week after Toronto's worst snowstorm in a decade. He raised the possibility of ploughing sidewalks in Toronto and East York as well as "zero tolerance" policies for drivers who block streetcar tracks.
Coming from a chief magistrate who has rarely mentioned the issue since first being elected in 2014, it sounded more like damage control than a sincere desire to improve snow clearing. Only time will tell what happens. In the meantime, the snow has mostly disappeared. But don't worry; it will have more to say.
Toronto