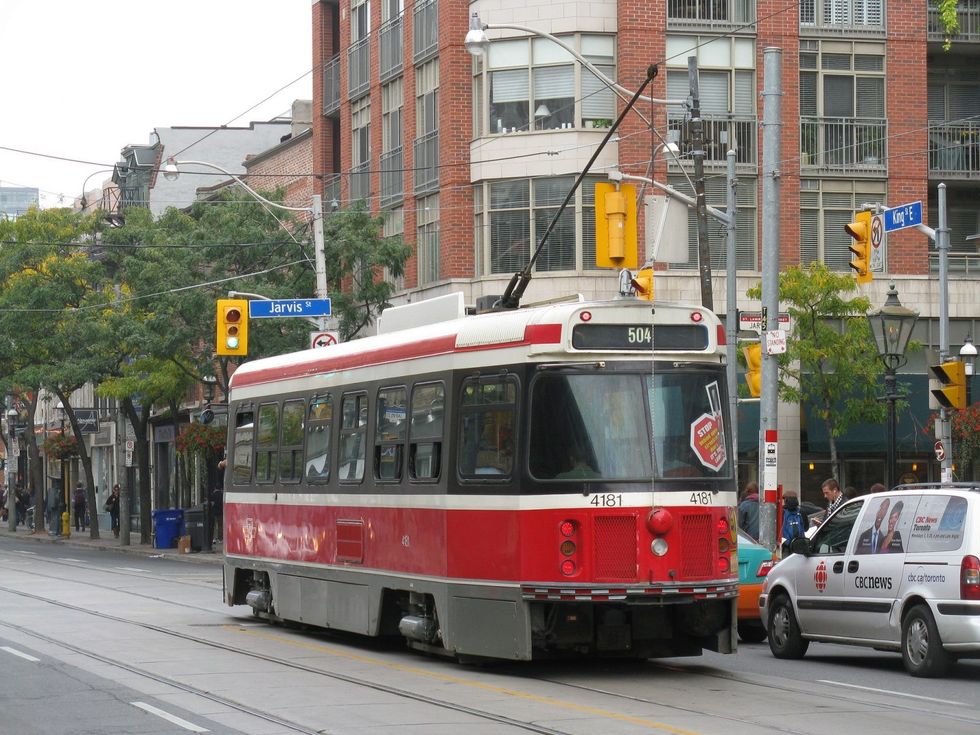 (Photo courtesy of Michael Day via Flickr)
Toronto road closures. Three words Torontonians dread. But, if you're prepared for road closures, it won't be as bad.
---
City crews will work to replace two "vintage" water mains and reconstruct part of the roadway on Jarvis Street this week, which is part of a $2.3 million project. Road crews will also repair that stretch of Jarvis Street.
So, while the construction planned on Jarvis Street between Queen St. and Dundas St. is preventative, it won't do much to relieve the traffic now.
The work is part of a wider $720-million plan to maintain and improve infrastructure in Toronto.
However, efforts will be made to make the drive as easy as possible. So what does that mean for traffic and pedestrians?
While some curbs and driveway entrances will be blocked, there will be pedestrian access across the area.
One northbound lane and one southbound lane of Jarvis Street between Dundas and Queen streets will remain open to traffic during the construction period.
Drivers and cyclists will be urged to use either Church or Sherbourne Street to travel to the downtown core.
There will also be "Smart" traffic signs placed along Adelaide and Queen to provide road users updated estimates of how long it will take to travel through the work zone northbound to Gerrard Street E.
So at least you'll know how exactly how long you've been waiting.
Most of the work on the Jarvis Street will take place Monday to Friday, from 7 a.m. to 11 p.m. There will be some work on weekends and overnight as needed.
And stayed tuned for your weekly road closures report from Toronto Storeys, which we present to you every Friday.
Community