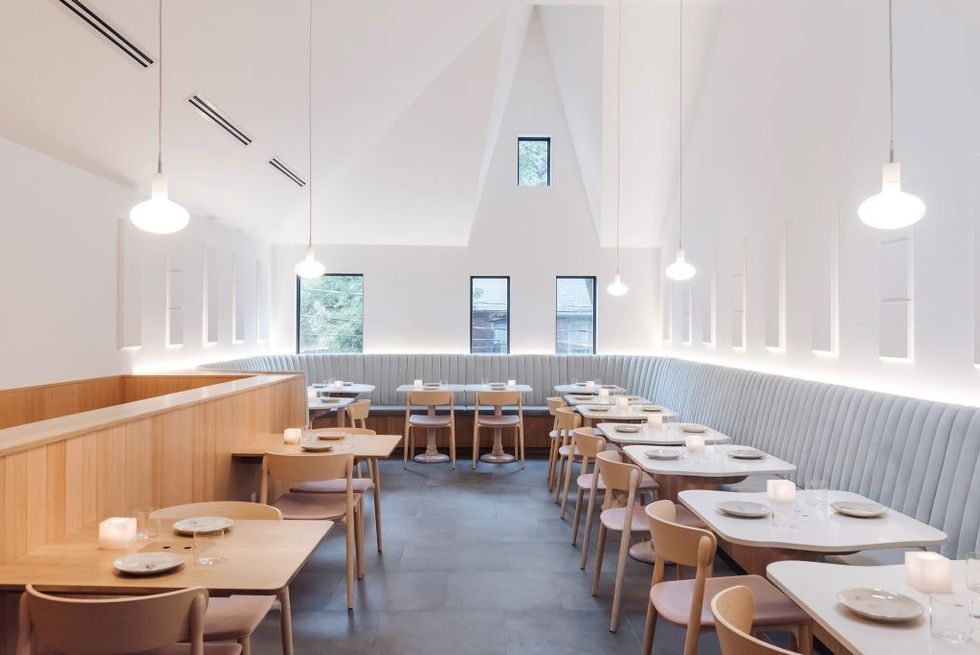 Photo courtesy of Ted Chai Photography
"Sorry, what?" I asked, albeit all too abruptly, during a call with Spanish architect Aránzazu González Bernardo.
---
Bernardo is the lead designer of emerging studio ODAMI. She was telling me how she came up with the concept to build spill-proof "cubbies" into the sleek tables at SARA, the new sister restaurant to RASA, from The Food Dudes.
"Everyone is about Instagram," said Bernardo. "The picture. The place being cool. And they forget about the reason you're going there. To connect to each other, to enjoy the food, to be present. So that's what we worked with."
The physical cubbies were built into the table so that guests could come in and have a moment to "let go".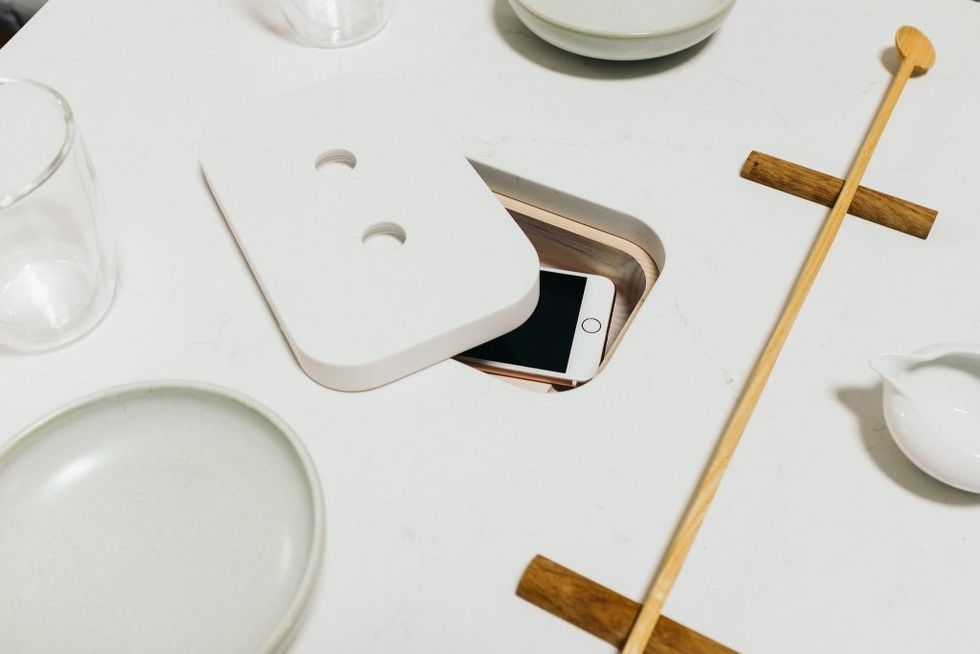 Photo by Kurtis Chen
"We wanted it to be very seamless," recalls Bernardo, "so we thought embedding it into the tables would help. The base of the table is a solid wood. That space gets carved and it's a negative volume, spill proof and everything."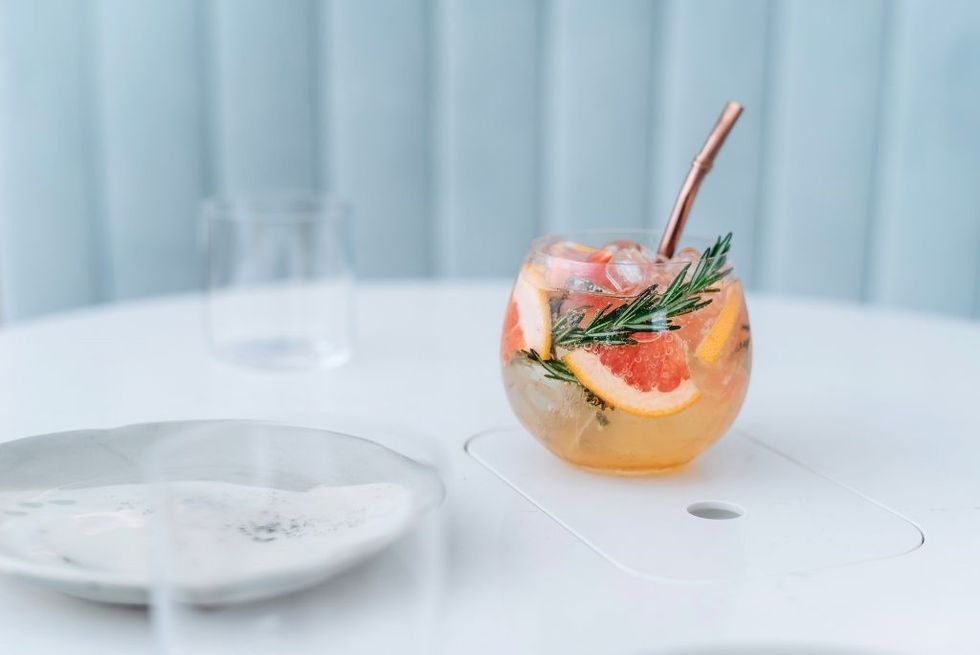 Photo by Ted Chai Photography
Bernardo was told that the restaurant would be a no-phone/no-internet space, quite the welcome relief in a time when most spaces in Toronto are designed so people can go out without ever disconnecting.
In fact, the 2,400-square-foot restaurant housed in an early 1900's Victorian home is fully designed to make you feel fully present and in the moment.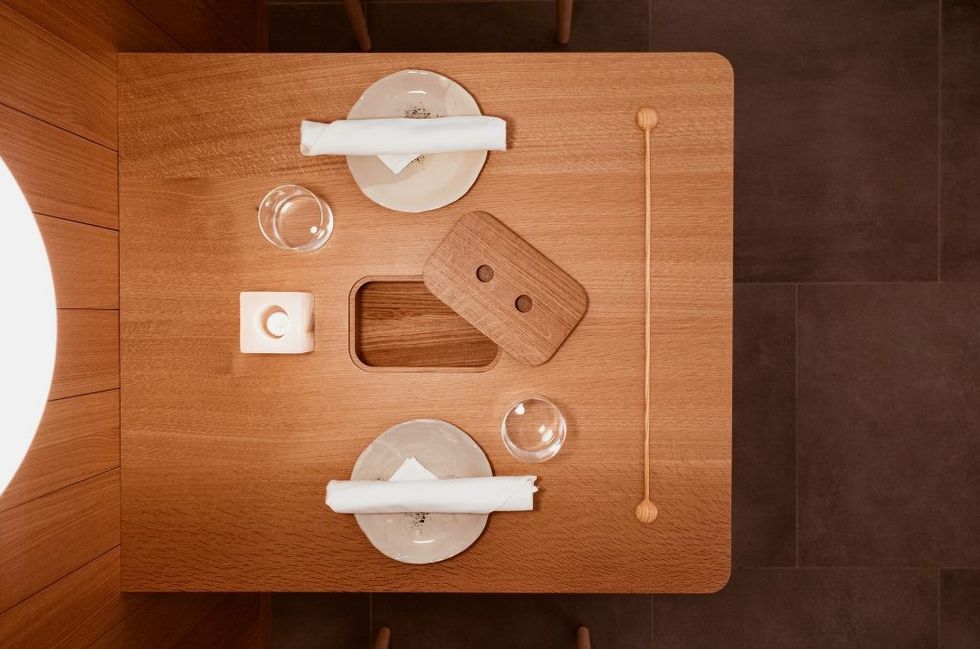 Photo by Jacksmith Creative
Bernardo and Canadian designer Michael Fohring were brought on to transform the home into the simple, soothing restaurant space conceptualized by the MiiM agency, while still honouring the building's history.
"We have a Spanish way in the company, in the sense that the place really matters," explained Bernardo. "It is very easy to complicate things and we wanted to not complicate things, to just create a sense of place."
They uncovered the layers of paint on the exterior, to bring it back to the way it used to be. They removed the ceiling on the main floor as well as the mezzanine level to create grand, cathedral ceilings and open the space.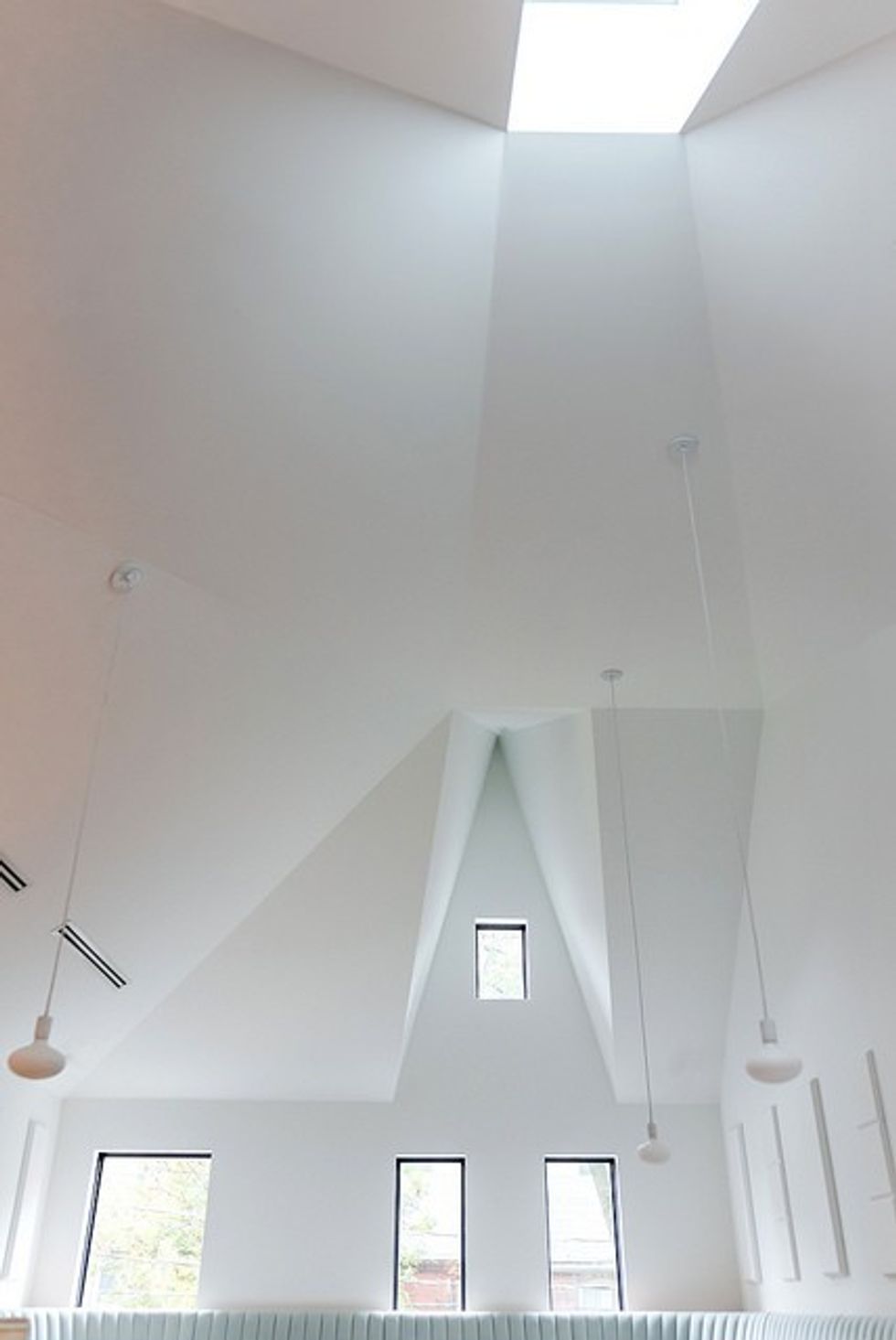 Photo by Ted Chai Photography
Given that it's not a huge space, the concern was how they would accommodate different groups of people from birthdays to couples and so on.
"So, instead of shaping the tables into squares, like most restaurants do, we shaped them in a way that created an interlocking modular system so you can rotate tables to interlock to create an eight seater space," says Bernardo.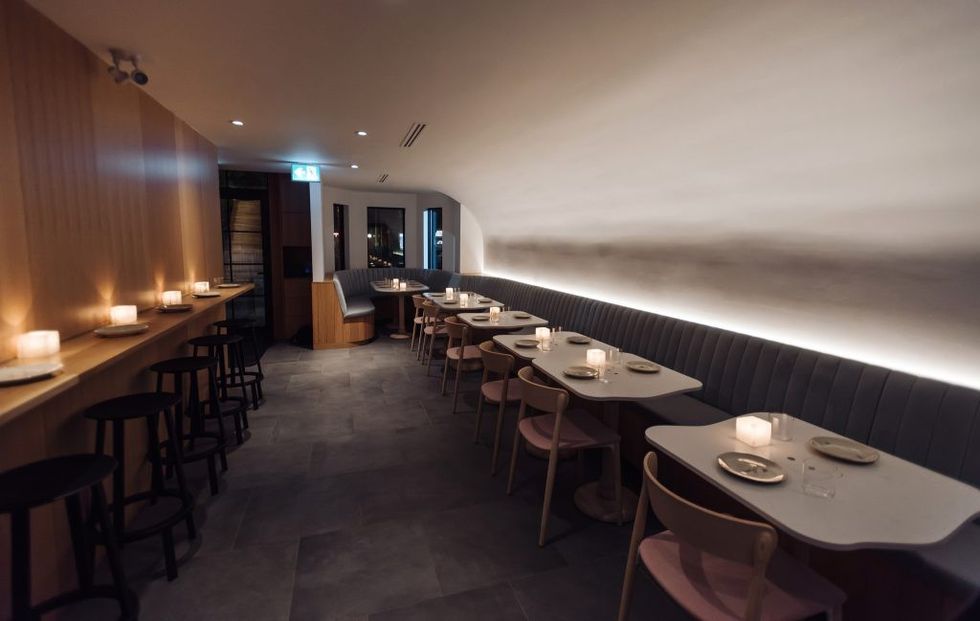 Photo by Ted Chai Photography
"They grip on each other depending on how many people need to sit together, which allows for different configurations of the different seating areas dependent on the number of guests."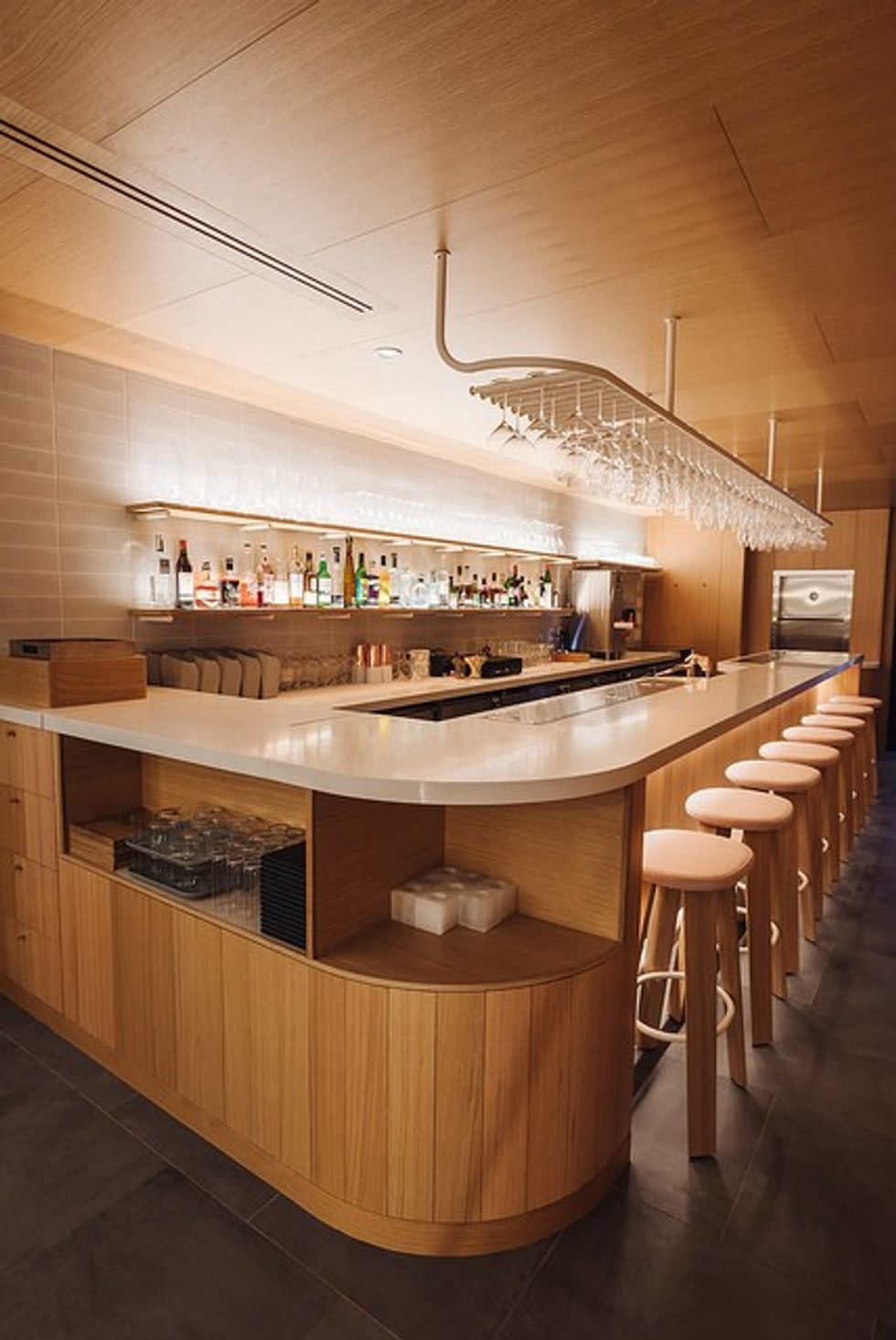 Photo by Ted Chai Photography
SARA has no art on the walls. Bernardo explains:
"The idea is it is a nice design that has what it has to have. No ornaments, no unnecessary things. The piece of art is—in and of itself—the ceiling of the second floor. It's like a sculpture."
The space is a modern, pastel-toned, two-floor dining sanctuary.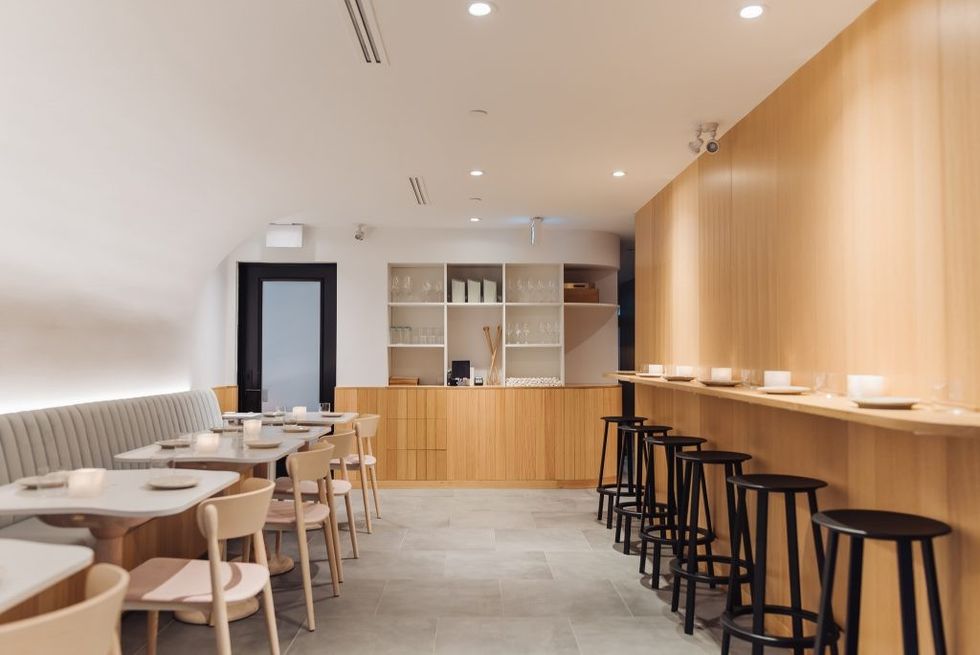 Photo by Ted Chai Photography
Notable features include custom ODAMI-designed furnishings built by Patrick Murphy and Toronto Woodworks, custom chairs sourced by Suite 22, specially designed service aprons by Mary Young and ceramic dinnerware from Toronto-based artist High Noon. Soft-touch menu covers debossed with iconic logo branding by Jacksmith Creative and Han Choi, depict the two A's in SARA as chairs facing each other to reinforce the concept of community.
Lighting was one of the things on which Bernardo and her team were given clear direction.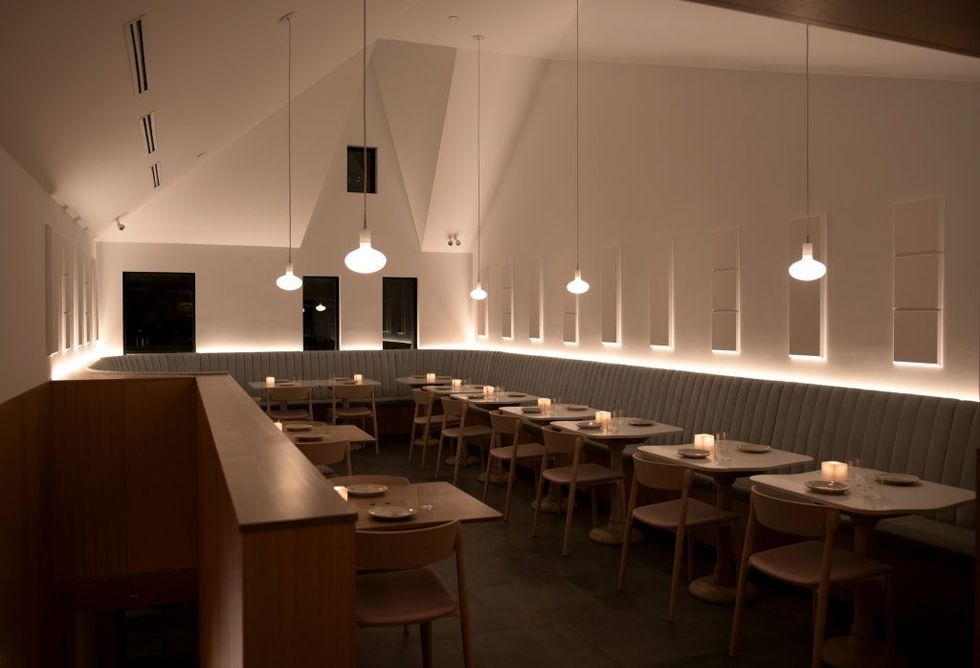 Photo by Ted Chai Photography
"Light makes people look good," begins Bernardo. "We made it in a way to draw attention to the food. There's a line of tables and the light is centred there so when the food comes it's centred in there."
SARA's dining experience is best shared. Dessert spoons are designed to be double ended so you can share your cutlery, making the experience fun and different.
"It's a small thing, but people love it—when you share dessert, you are sharing the spoon and sharing a moment," says Bernardo.
Another way to have a memorable moment? Head to the washroom, where the Japanese TOTO toilets come with all the bells and whistles. How's that for a forget-me-not?
Toronto