---
Sending a clear message that cars are finally taking a backseat in Toronto planning, City Council has just changed regulations for parking spots. 

Late yesterday, the City announced it has adopted zoning bylaw amendments that will remove most requirements for new developments to provide a minimum number of parking spaces. At the same time, limits on the number of spaces that can be built will be added. This will permit developers to build spaces based on market demand.
The City announced a review of parking requirements in February.

"City Council took real action for a healthier, more sustainable city," said Mayor John Tory. "This decision means that developers will no longer be required to build parking spaces that homebuyers don't want, making it easier for residents who live without a car to purchase a home."
According to a City-issued press release, the change helps better manage car dependency and strikes a balance between too much and too little parking. The City says that the move positions Toronto forward to meet aggressive targets that address environmental sustainability including reducing greenhouse gas emissions, improving liveability for residents, and creating healthier communities.

The hope is that the new zoning bylaw updates encourages residents to use alternatives to the car; walking, cycling, and taking transit.

"This more strategic and thoughtful management of the parking supply will contribute to the City's priorities to address the climate emergency, improve housing affordability, and encourage alternative forms of mobility for more people," said Deputy Mayor Ana Bailão (Davenport), Chair of the Planning and Housing Committee.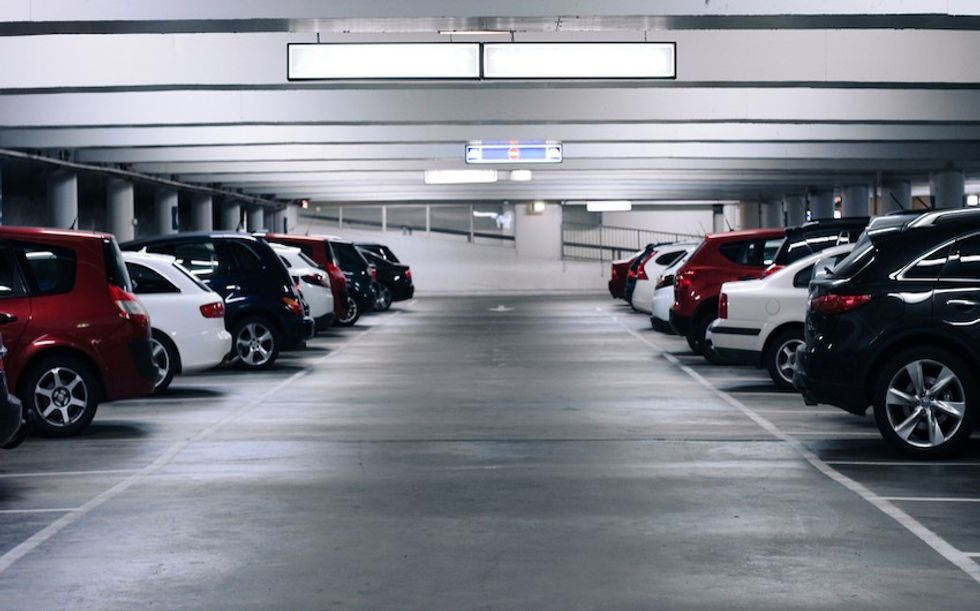 Parking garage via Shutterstock
The Residential Construction Council of Ontario (RESCON) says data shows that in new condo projects, an average of 33% of parking stalls were left unsold. One builder, according to RESCON, had 90% still available for sale as a building neared construction. RESCON also highlights that the market price for parking stalls has risen as high as $165,000 in certain new residential building projects -- up significantly from $80,000 to $100,000 just three years ago.
"Building underground parking spaces in Toronto is expensive and drives up the price of new housing developments because the cost is eventually passed on to buyers," explained RESCON president Richard Lyall. "Forcing developers to provide parking that might not be used just didn't make any sense."
The deeper in the ground you go, the more expensive it gets to build parking spaces, said Lyall. "The city's parking requirements dated back to 2013 and needed to be updated. Many younger people don't own a car, so this policy change was long overdue," he says. "Mandating developers to build parking spaces that are not needed only prolongs construction, burdens city sewers and infrastructure with groundwater, and results in vast quantities of soil having to be excavated and disposed of at another location."
Other signs of the (car-free) times in Toronto include the recent announcement that CafeTO would be made permanent, and the increasing amount of city parking lots that have been repurposed as parks and other value-added spaces.
Transportation