---
When looking to buy a house in Toronto, a buyer's list of must-haves might include things like outdoor space, a second bathroom, or even a finished basement, but making sure the house is not haunted? That usually doesn't make the cut.
Well, a house that recently hit the Toronto market is making the fact that it's not haunted a focal point of its advertising. In fact, it's listed on the for sale sign in big bold letters.
Located at 47 Northcliffe Boulevard in the Regal Heights neighbourhood, the six-bedroom, four-bathroom home is asking $2,149,000. For that price, the buyer is guaranteed to not have any paranormal sightings when they get out of bed in the middle of the night to grab a glass of water.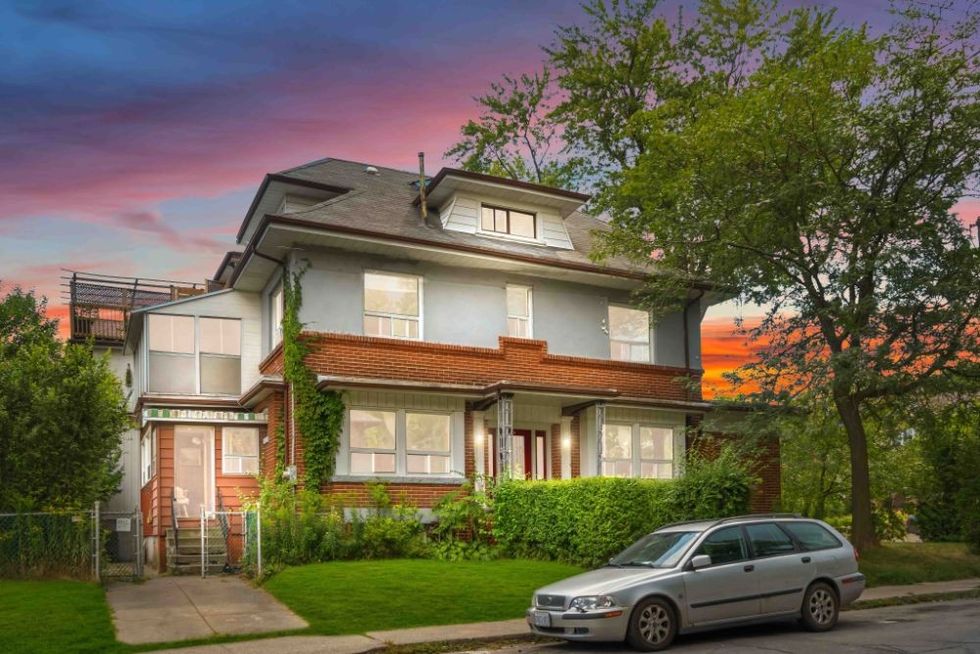 EXP Realty Brokerage
Listing agent Mathew Toussaint said the "not haunted" sign came about as a fun marketing tactic that he decided to try out for the clients.
"We have not used this sign before, however, with Halloween being around the corner and Spirt Halloween open across Canada recently, we thought this would be a great add to it," Toussaint said. "Plus, it is an older building but a great structure with income potential."
The house definitely has a number of attractive features, including 3,500 sq. ft of living space, three kitchens, wood wainscoting, and two grassy lawns. There's also a 1,500-sq.-ft basement, a wood-burning fireplace, and a sunroom. Although some of the interior has been updated, other parts of it are in need of some TLC to really sell the fact that no ghosts live there.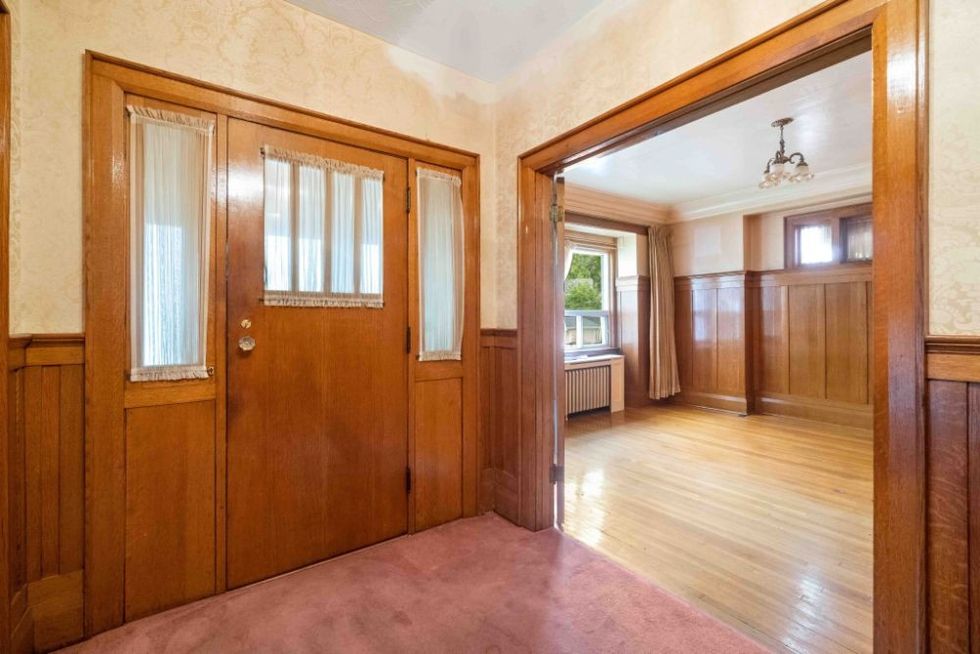 EXP Realty Brokerage
With the housing market slowing all across the GTA in recent months, realtors have seen the number of offers that they're receiving on homes drop, if they even get any at all. Toussaint says the "not haunted" angle is just one of several ideas that his team has come up with to bring their properties a bit more attention.
Unsurprisingly, the marketing has garnered quite the response, with Toussaint calling it "overwhelming." The house has even made headlines across the world.
"We have been interviewed by so many people, even as far as Nine News in Melbourne, Australia," Toussaint said.
What will eventually happen with the house remains to be seen, but one thing's for sure: there won't be any ghosts in sight.
Toronto