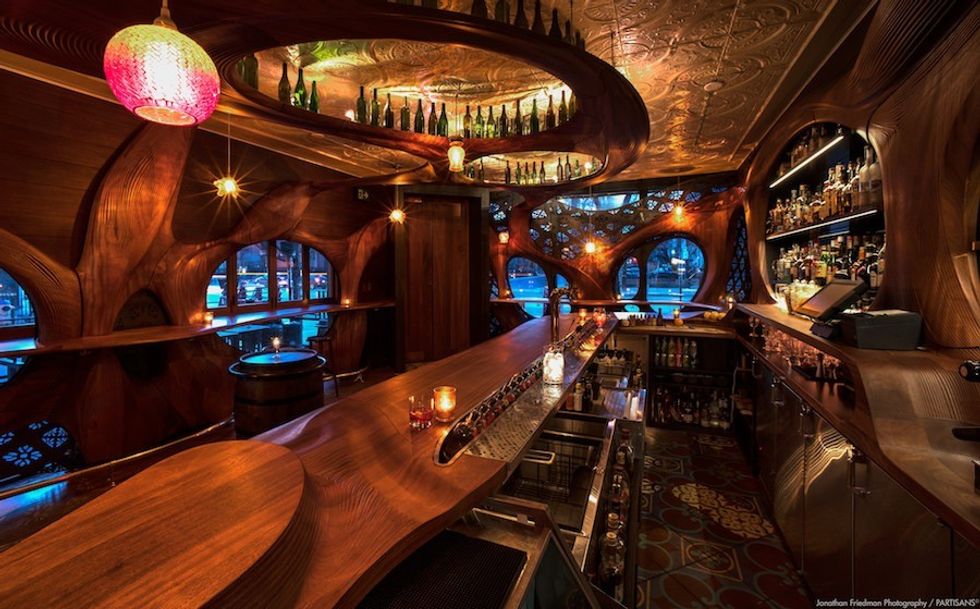 Bar Raval (Flickr photo courtesy of Bar Raval)
Valentine's Day is coming in hot. If you're avoiding booking a reservation like the plague, thinking that will make this day-o-pressure disappear, I hate to break it to you … It won't.
---
But this day doesn't have to be as stressful as you think. We live in a city filled with diversity, in terms of — not only the people — but the various neighbourhoods, restaurants, activities and the like. So lemme make this real easy for you: I've put together my tried, tested and true list of how to make sure the day goes smoothly — depending on what type of celebration of love you're looking for.
I even added a direct link to where you can make a reso for each suggestion, to ensure everything on your end can be done with the utmost ease. Just little ol' me here, spreading that good good lovin'.
For lunch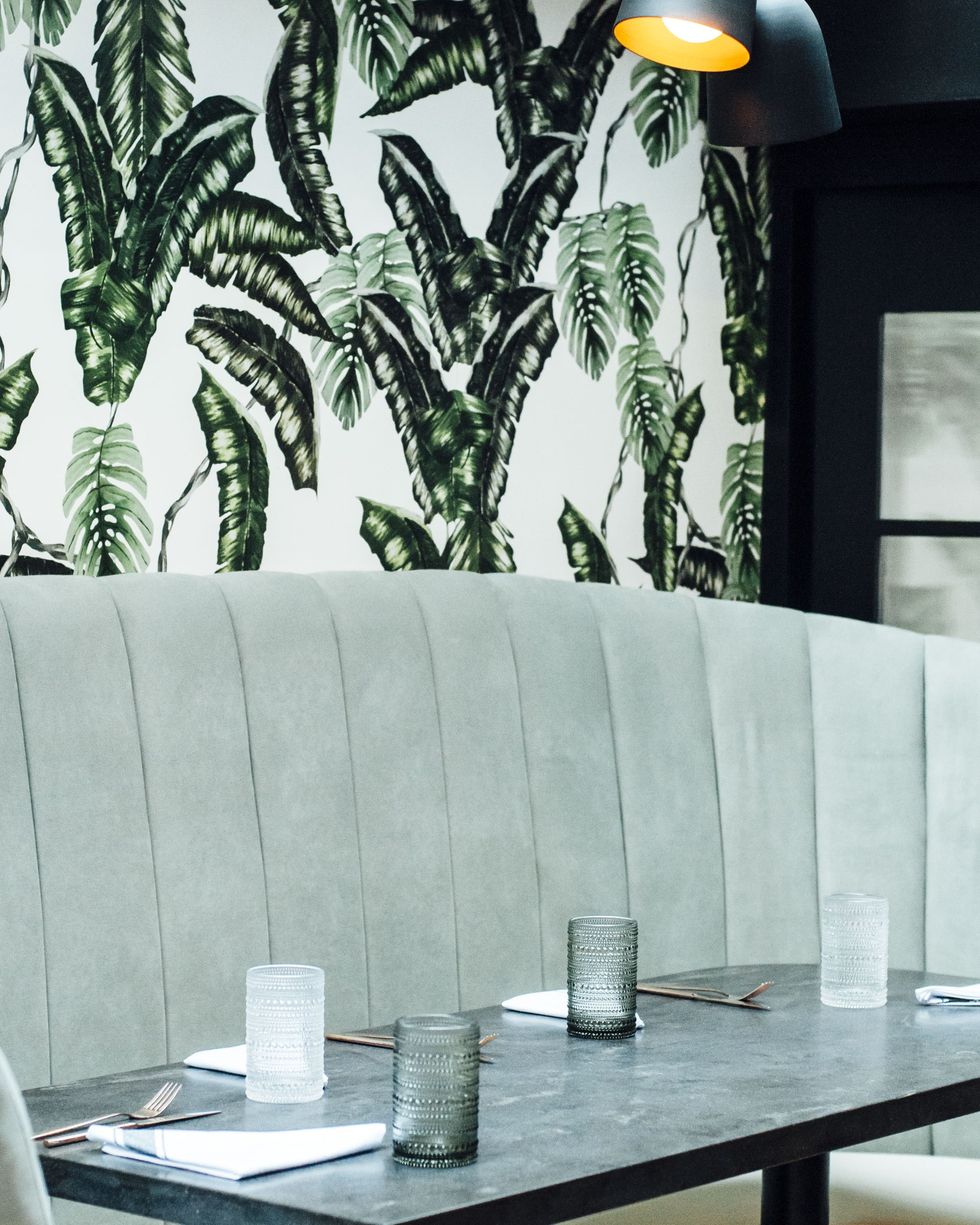 Planta (Photo courtesy of Planta)
The place:Planta
The area: Yorkville
Why here: This upscale, plant-based, vegan restaurant, comes courtesy of chef David Lee (of Nota Bene). It hits all the perfect-Valentine's-Day-hot-spot checklists. As a vegetarian, there's nothing more uncomfortable than going to a restaurant where I need to worry about meat and fish by-product hidden in my dish, or being "accidentally" served something that doesn't align with my dietary needs.
This spot has a remarkable menu, without the concern that usually hovers over me elsewhere, making it veg-friendly. Cue relaxation. The well-designed, high-ceiling spot has one of the best lunchtime playlists in the city (think Neil Young, road-trip, feel-good type tunes). And specifically for Feb. 14, they can make your experience all the more special, thanks to their hands-on concierge team, which can coordinate flowers, chocolate and bubbly for you and yours.
Reservations:Book here
For high-tea
The place:Sorelle and Co.
The area: Yorkville, Downtown (in Saks Food Hall) and Vaughan
Why here: Unlike busy hotel lobbies, this venue for afternoon tea, and delectable almost-too-pretty-to-eat treats, allows you to immerse yourself in your company, while noshing on savoury and sweet vegan, baked goods. It's every goop-worshippers dream, in the sense that everything is nut-free, dairy-free, gluten-free, soy-free, preservative-free, non-GMO — and the space itself is designed like a dream.
Everything's dainty and elegant, and if you're looking to celebrate Valentine's Day early, they offer their high-tea service seven days a week, from 3 p.m. to 6 p.m.
Reservations:Book here
For entertainment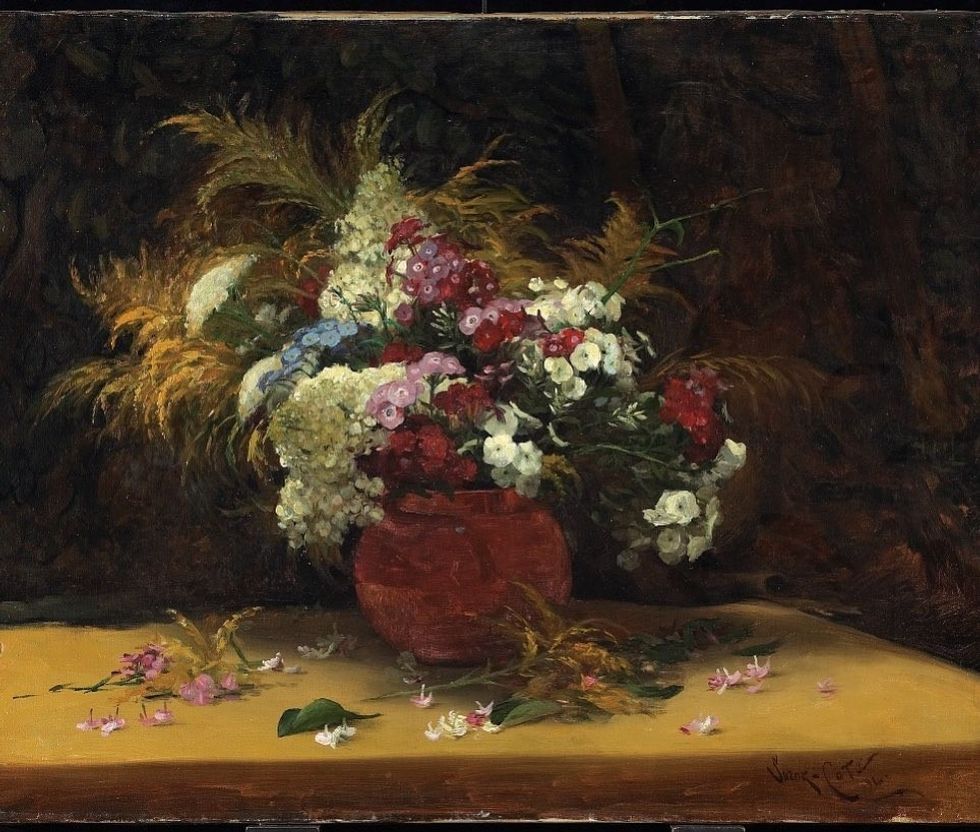 Art Gallery of Ontario (Photo courtesy of Claudia Isserow)
The place:The Art Gallery of Ontario (AGO)
Why here: From Feb. 13 to 18, the AGO will host special Valentine's Day themed activities, tours with a hint of romance and giftable sweets.
The AGO Bistro boasts a Valentine's Day themed cinq-a-sept menu, complete with Oysters Rockefeller and Truffled Fondata, a special Kusama inspired prix-fixe menu, sparkling wine, an extensive wine list and more. They've also partnered with the International Community of Women Living with HIV (ICW) for Valentine's card-making — something the whole family can enjoy. Fams are encouraged to make cards for themselves and cards to be sent to women living with HIV globally.
And lastly, they're having a Valentine's Day afternoon tea inspired by the upcoming Yayoi Kusama: Infinity Mirrors exhibition in the historic Members' Lounge.
Reservations:Book here
For vino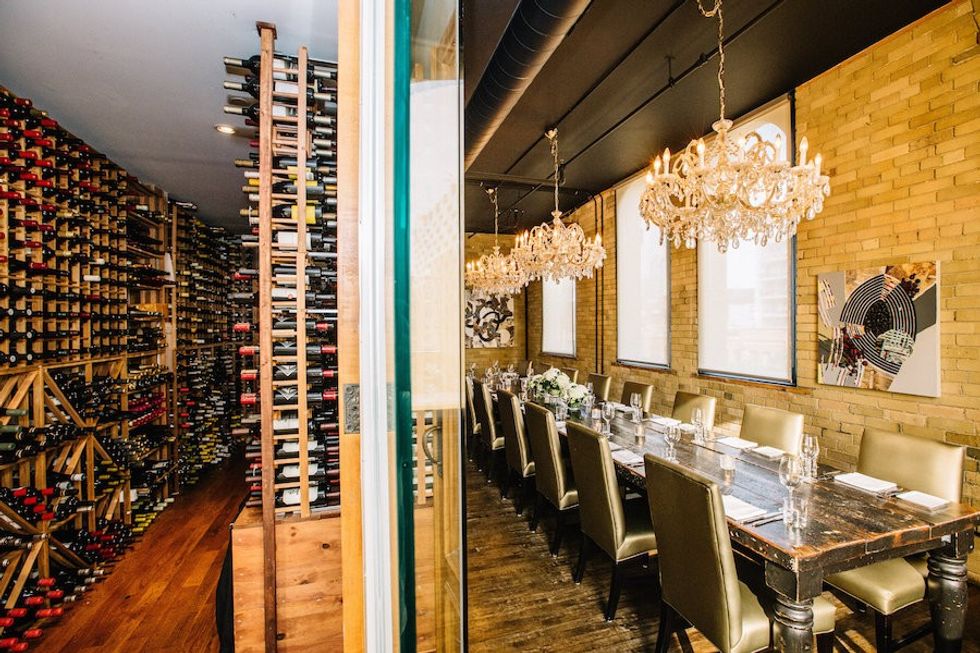 The Spoke Club. (Photo taken by Connie Tsang, courtesy of The Spoke Club)
The place: The Spoke Club
Area: King West
Why here:iYellow Wine Club is hosting their annual Valentine's Day celebration of wine and love, Suits & Stilletos. On Feb 14. from 7 p.m. to 10 p.m. you're invited to entice your senses with exotic wines of South Africa, in the Portland room at The Spoke Club.
Reservations:Book here
For a hearty dinner (See what I did there?)
The place:La Fenice
Area: King West
Why here: Treat yourself to white tablecloth service at one of Toronto's historic Italian restaurants. It opened back in 1986 and has remained a long-standing success on King Street's Restaurant Row. The menu offers traditional Southern Italian cuisine, inspired by pure flavour made with high-quality, natural ingredients.
I love how old school and no frills it is. These days there are so many new "it" restaurants popping up on the scene, many whose design and Insta-worthy walls can act as a distraction for those of us (like me!) who get caught up with posting it on social. This spot allows you to focus on your company, the great service and hearty, delicious, classic eats.
Reservations:Book here
For before or after dinner cocktails (and bites!)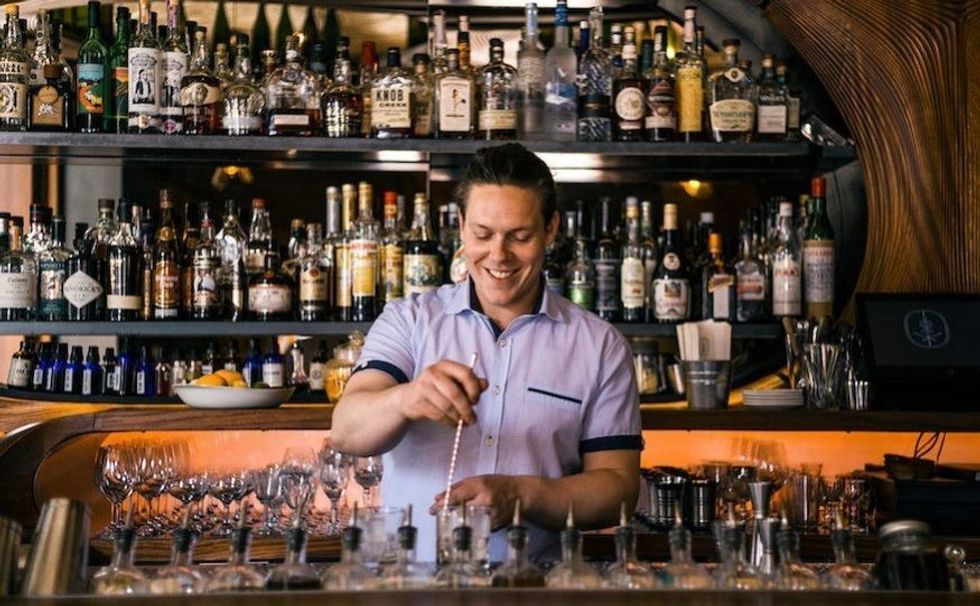 Bar Raval (Flickr photo courtesy of Bar Raval)
The place:Bar Raval
Area: College St.
Why here: This traditional Spanish-style pintxo/tapas bar/resto, is casual, encourages interaction, intimacy and hanging out with neighbours. It's also one of Toronto's best bars.
The vibe is always on. And the best part? They don't take reservations. So if you don't want to make a commitment or you waited too late to book something else, this is a spot you can hit up that lives up to its reputation.
Order the La Vida al Camp, Cava Brut Rosé, from Penedès, Spain — or my favourite, 'Glass Case of emotion,' which is Lot 40 rye, Guerra dry vermouth, Bowmore 12 year Scotch, Amaro Sibilla, and mole bitters. Need something to satiate you other than your date? Kitchen bread is a must-order item created by its kitchen team, loved by all. It's freshly baked, house-made sourdough, topped with garlic mayo, roasted piquillo peppers — marinated in garlic, olive oil, vinegar and sugar — and boquerones.
Reservations: Walk-in only!!
Toronto