Despite real estate prices that are forcing millennials to look elsewhere in Ontario, and a public transportation system that leaves too many stranded too often, it turns out Toronto residents are pretty happy despite these circumstances. In fact, Torontonians have it pretty good compared to other urban centres, which is why the City was just ranked one of the happiest in the world in a new report.
Knight Frank, a global real estate consultancy, just released its inaugural "City Wellbeing Index," which "gauges the quality of life in the world's most-liveable cities."
---
READ: Montreal And Toronto Named One Of The Best Cities In The World In 2019
The survey analyzed 40 global cities and used eight measures to "identify those urban centres that are enabling citizens to achieve a higher level of wellbeing."
While Knight Frank said the measures are subjective, the criteria used to rank the cities included measurements like a city's overall greenspace, annual hours of sunshine, crime, traffic congestion, happiness, quality of healthcare, work-life balance, and governance.
The wellbeing survey's results show that European cities dominate, with Norway's capital, Oslo, taking the top spot, followed by Zurich and Helsinki tied in second place, and Vienna in fourth.
Madrid rounds out the top five, with Stockholm in sixth place. The highest-ranking for Australasia is Sydney in seventh. For North America, Montreal is highest in ninth place, for Asia it is Singapore in the tenth and in the Middle East Dubai takes the fifteenth spot.
As for our fair city, Toronto made it into the top 25 highly-liveable cities and placed 13th for overall wellbeing in 2020, followed by Seoul, Dubai, and Lisbon, respectively.
But what's important to note is that Toronto tied with Montreal for being the 6th happiest city in the world, receiving a score of 9.2 out of 10.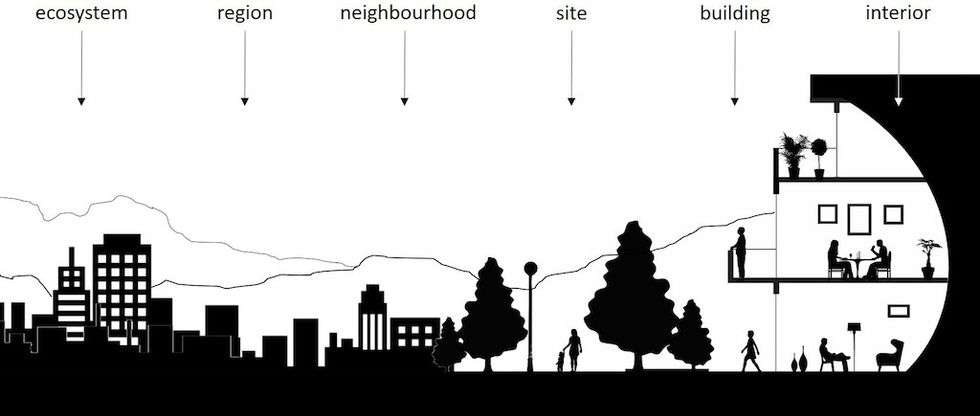 Knight Frank
"There is a growing focus on wellness as a measure of national performance: something that has in the past been assessed in purely economic terms, generally measured in the form of GDP," reads the report.
"However, there is no universally accepted method of measuring wellbeing, nor how it pertains to wealth creation. We therefore decided to develop our own index using eight measures to identify those urban centres that are enabling citizens to achieve a higher level of wellbeing."
If you want to see how Toronto stacked up against the other 39 cities in the survey, you can find Frank Knight's City Wellbeing Index 2020 here.
Toronto