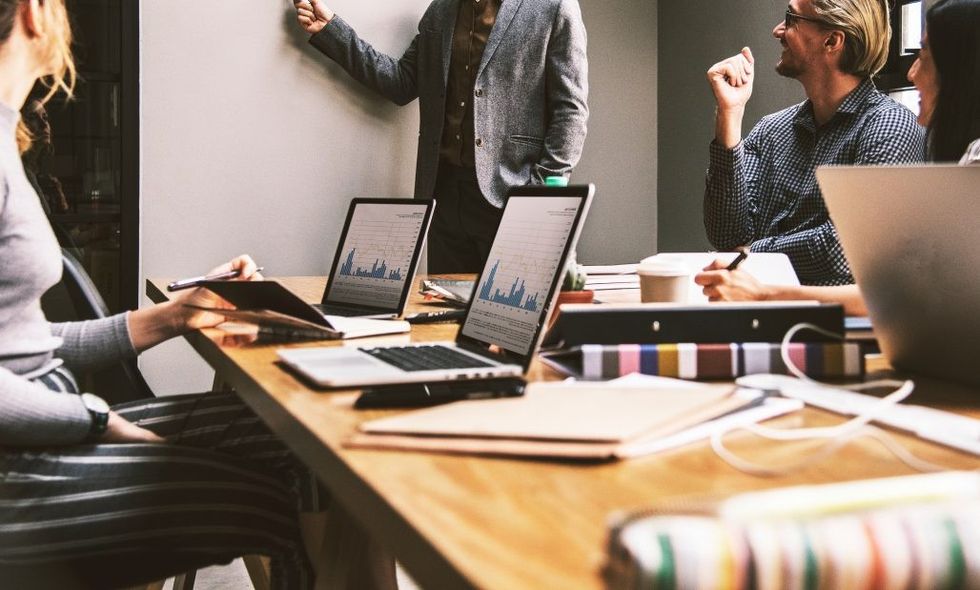 Photo by rawpixel on Unsplash
There are still a few more weeks left of 2018, but that hasn't stopped Glassdoor from revealing the Best Places To Work in Canada in 2019.
---
By looking at Canadian employee feedback between October 2017 and October 2018, Glassdoor compiled and ranked their list of the top 25 Canadian employers. Of the 25 companies featured, 22 of them have large offices in Toronto.
From tech companies to big banks to health organizations and even a few home retailers, this year's list covers a variety of industries, proving it's not just start-ups and agencies that have all the fun.
Coming in first place, with a 4.5 star rating, is Microsoft. Though their office is currently located in Mississauga, Microsoft recently announced their intentions to move downtown. More specifically, into a 49-storey building slated to open in 2020.
Aside from Microsoft, SAP, the third top employer on the list is also planning to expand their Toronto headquarters in a project estimated to cost $12.6 million.
With 21,000 reviews, Microsft is praised for its culture and values. Reviewers give the company kudos for encouraging work/life balance and for having "smart and dynamic" employees.
Microsoft employees also seem pretty happy with their leadership. With an approval score of 96 per cent, Satya Nadella, Microsoft's CEO was named the top CEO for 2018.
The full list of best employers in Canada is:
Microsoft
PointClickCare
SAP
Keg Restaurants
Ubisoft
Shopify
Randstad
Fortinet
Intact
Starbucks
Electronic Arts
RBC
Apple
SickKids
University Health Network
TELUS
Fairmont Hotels & Resorts
IKEA
Best Buy
Ceridian
PwC
Shell
TD
Edward Jones
The Home Depot
Personal Finance