Another day, another real estate scam. Police from the Region of Peel are seeking the public's help in identifying and locating a handful of suspects allegedly involved in a surprising real estate scam.
Peel police issued a press release on Friday detailing the alleged crimes.
---
Between June 2022 and October 2022, four suspects allegedly masterminded a real estate scam in the Greater Toronto Area (GTA) using fake identification. It is believed that the suspects rented multiple properties in the GTA using this fraudulent identification. But they didn't stop there.
In one case, after a property was empty, the suspects assumed the property owner's identity, opened accounts under their name, sold the property, and deposited money into these fraudulent accounts. In another instance, the suspects once again took over the property owner's identity, opened accounts under their name, took out a second mortgage on the property, and deposited the cash into the fraudulent account.
In both cases, the victims were scammed out of nearly $700K each.
Peel police identified two of the suspects as Duc Thai Luu (58) and Keith Edmondson, both of no fixed address. Both men are wanted for eight offences, including identity fraud and fraud over $5,000.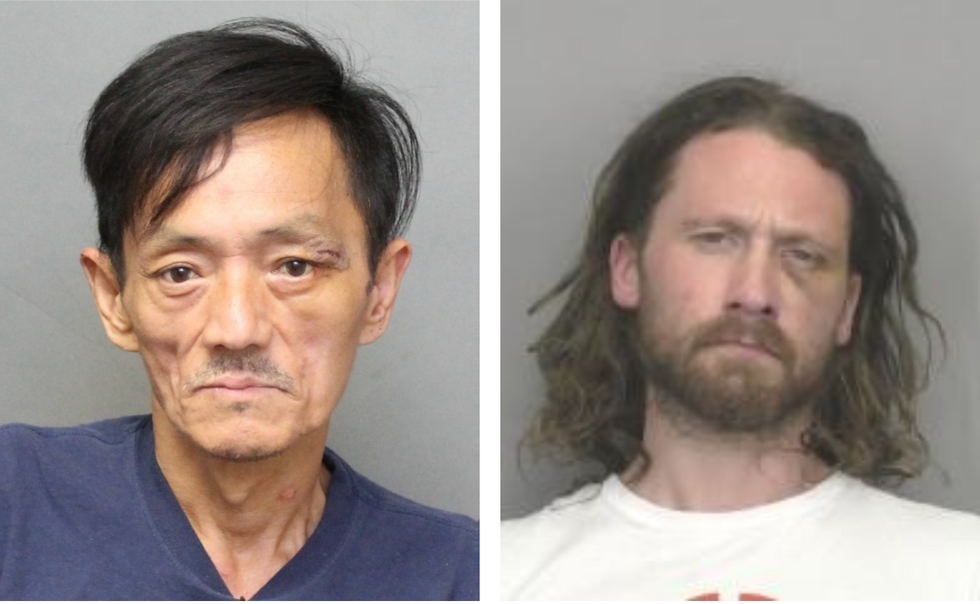 Duc Thai Luu (left) and Keith Edmondson (right). (Peel Regional Police)
Investigators are also seeking assistance from the public to identify two others who are allegedly involved in the crime. One is an Asian male (20 to 30 years old), with a light complexion, thin build, and short black hair with brown highlights. The other is an Asian female with a light complexion, long black hair, thin build, and a tattoo on her upper shoulders or lower neck.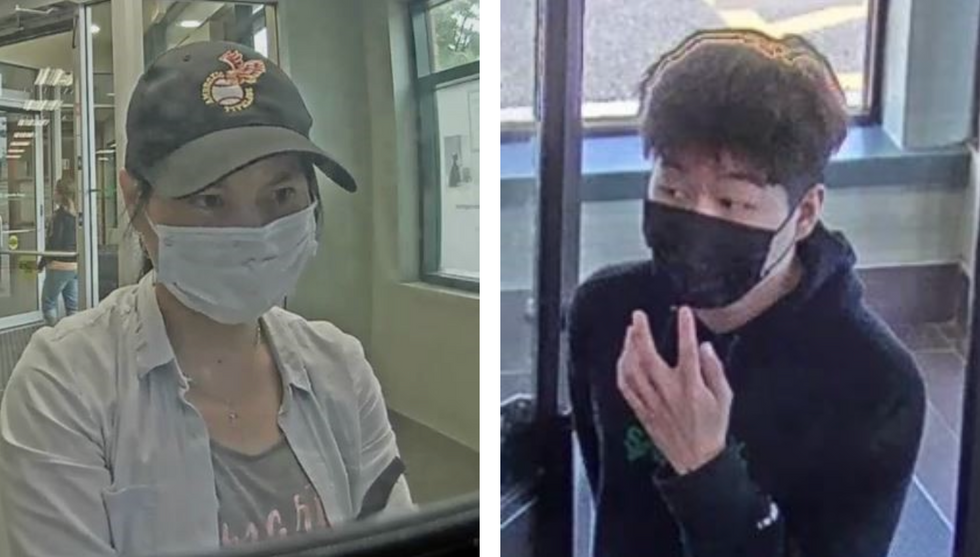 Unknown female suspect (left) and unknown male suspect (right). (Peel Regional Police)
Peel police said that they have reason to believe that the operation isn't limited to the GTA, and that the suspects also operate throughout the province of Ontario.
Police are asking anyone with information to contact the Fraud Bureau at (905) 453-3311, ext. 3335 or Peel Crime Stoppers at 1-800-222-TIPS (8477) or peelcrimestoppers.ca.
Despite modern technology, the GTA has seen a relatively surprising number of real estate crimes as of late that have seen homes sold while their owners were blissfully unaware. In January, for example, Toronto police sought the public's help to locate a couple who sold a property in the pricey city without the owner's knowledge when they were out of the country. The new owners took possession, moving in before the real homeowners had any clue the whole fraudulent transaction had transpired.
While real estate fraud may offer some sort of quick fix for the desperate, cash-seeking set, the bottom line is that it's a temporary one; it's only a matter of time before suspects are identified and – hopefully – apprehended.

In the meantime, realtors should do their due diligence – and then some. For example, make all the reference calls, speak to neighbours, and put driver's licences through the Ontario government's free driver's licence check tool.
The real estate market is dramatic enough as it is, after all.
Real Estate News