The chatter around real estate's spring outlook for the housing market is still very much mixed, with the possibility of a recession, persistent low inventory, and unrelenting high interest rates continuing to dampen sales activity. Some pundits predict that prices will continue their downward trend this year, while others say there will be heightened competition among buyers and renewed upward pressure on prices once interest rates stabilize.
The latest statistics from the Canadian Real Estate Association (CREA) show that national home sales were down on a month-over-month basis in January 2023, declining by 3%. According to the Aggregate Composite MLS® Home Price Index (HPI), home prices also fell by 1.9% month-over-month, and down 12.6% year-over-year, positioning the HPI 15% below its peak levels in February 2022. Actual (not seasonally adjusted) national average sale prices also posted a dismal 18.3% decline year-over-year in January.
---
At first glance, it may appear that things are not going so well for the housing market. This year's slow start is reminiscent of January 2019's market conditions: low housing inventory and difficulties getting mortgages approved slowed down home-buying activity.
However, experience tells me that spring will bring about positive change.
With the Bank of Canada forecasting headline inflation to fall to 2.6% this year – and recently announcing the holding of the policy rate at 4.5% – the possibility of a lively spring market is on the horizon. We can expect new spring listings to increase the dwindling housing inventory, so buyers may also expect a calmer home buying experience, decidedly far from the frenetic market activity we experienced this time last year.
Frustration is the first thing that comes to mind when I think back to those days. While some sellers and brokers may have made good money, I couldn't have been more disappointed in those who chose to engage in orchestrating blind bidding situations. While not illegal, blind bidding is one of the culprits behind frustrated and angry consumers and realtors.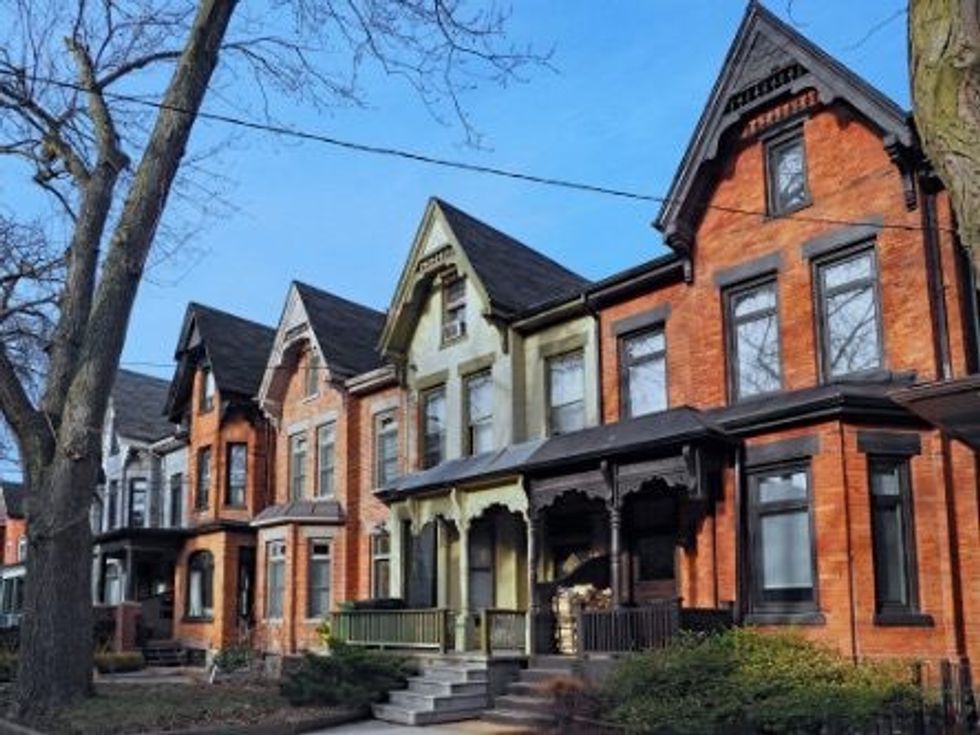 Toronto homes (Shutterstock)
It was this concern that brought to mind the November 2022 value-for-money audit report of the Real Estate Council of Ontario (RECO), made by the Office of the Auditor General of Ontario (OAGO). The report highlights several points for improvement in how the RECO conducts its business, enforces the rules governing real estate practitioners, and upholds the highest of professional standards to protect public interest. This includes advocating for fair, open and transparent practices in real estate transactions involving multiple offers.
The way I see it, the 54-page report is a roadmap for what work should be done with immediacy within the RECO. The report highlighted valid regulatory, reputational, and performance issues and concerns affecting the RECO's mission of promoting a "fair, safe and informed real estate market for consumers in Ontario," and all the invaluable inroads the council has implemented to ensure the protection of the public's interest.
The OAGO's report is one of the major factors in my decision to run for the RECO Board of Directors. But what makes me the ideal candidate for a board position with the RECO? In my 36 years working in the real estate industry, I have always been an active participant in organized real estate, from my time as a Director on The Toronto Regional Real Estate Board (TRREB), where I was Chairman of the Government Relations Committee and Chair of the Finance Committee, to, most recently, my position as the Commercial Director on the 2018 Ontario Real Estate Association (OREA) Board of Directors.
With such an active pulse on the industry, I feel it is my calling and duty to help advance the real estate profession, and I can no longer play a passive role knowing I can positively influence the change that is desperately needed. I would like to encourage my fellow members and registrants to vote for me in the upcoming RECO board election. Vote for experience you can trust, by clicking on the unique voting link sent to your registered RECO email addresses. The voting period is from March 6 to March 20, 2023. I will work hard to leverage my 36 years of experience to address all agent-raised concerns as your trusted RECO board member. It would be my honour to serve you.
---
This article was produced in partnership with STOREYS Custom Studio.
Real Insights