The next time you walk through Union Station, it's going to look slightly different from what you remember — and no, this has nothing to do with the seemingly never-ending building upgrades.
---
As part of Metrolinx's ongoing efforts to further curb the spread of the coronavirus, the downtown transit hub is now decked out with new health and safety signage and decals to remind commuters about physical distancing and the importance of wearing a face covering.
READ: What Metrolinx and the TTC Are Doing to Protect Customers from the Spread of Coronavirus
"We know – we already told you about new signs going up around Union Station to help keep travelers safe," reads a blog post from the Metrolinx site.
"But as many people still aren't heading back to work just yet, we wanted to show you images taken this week of a new crop of health messages and safety reminders that have just gone up on Toronto's main transit hub."
The new health and safety reminders are located throughout the transit station and include a large floor decal in the York Concourse that illustrates the two-metre social distancing rule.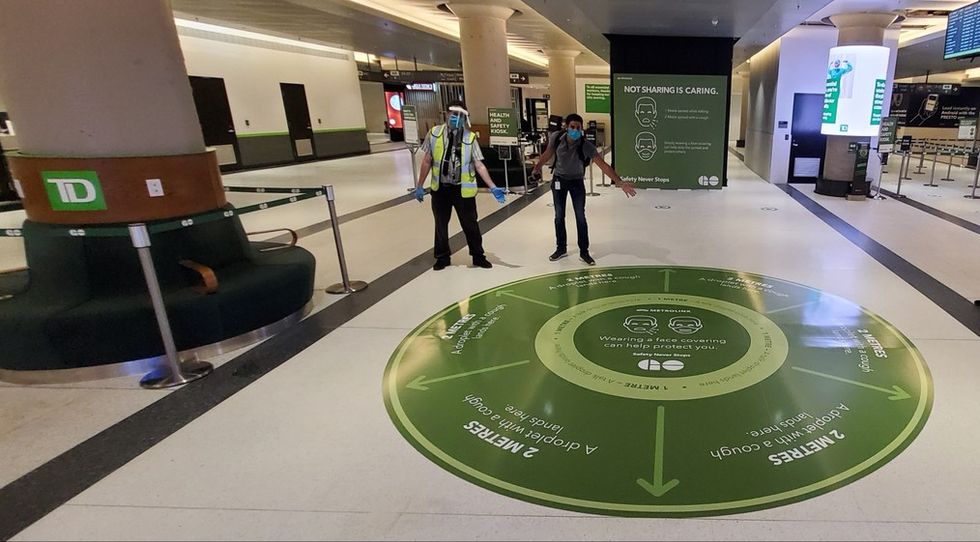 Metrolinx
There's also a reminder of the best way to use the stairs while physically distancing, in this case, while heading down to York Concourse.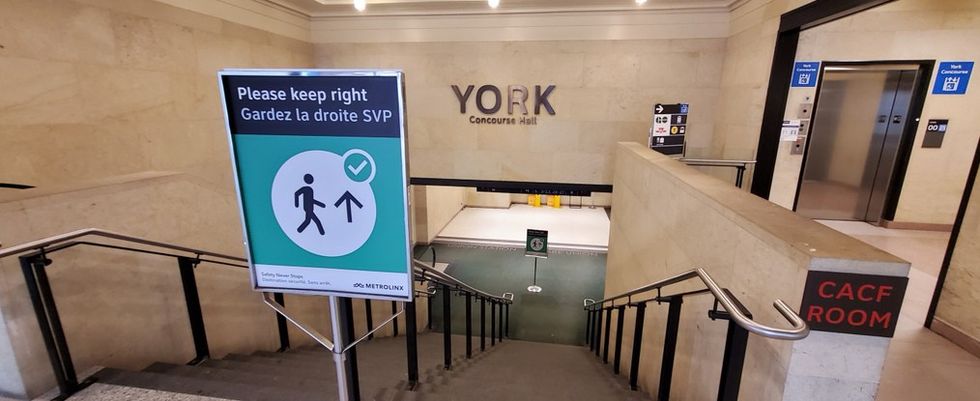 Metrolinx
There are also messages promoting Metrolinx's different cleaning procedures and the importance of proper sneeze and cough etiquette posted as well.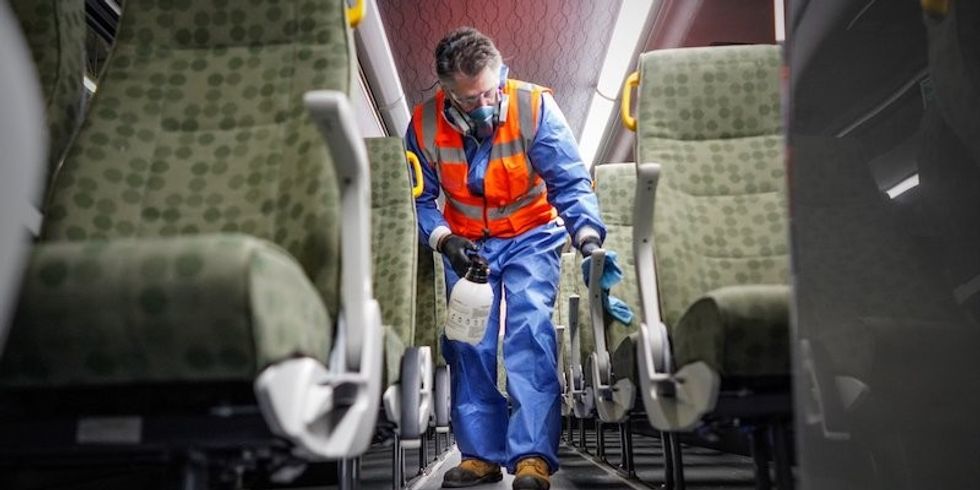 '@Metrolinx/Twitter
"For those allowed to get back to journeys, the signs will be hard to miss," said Metrolinx, adding, "something else worth repeating – while not mandatory, we strongly encourage our customers to follow the guidance of public health officials and use a face covering to help protect everyone using GO Transit, UP Express and Union Station."
Ontario News