---
Canada's commercial investors can't catch a break in recent years: if it's not pandemic restrictions, it's tougher financing conditions and a potential economic slowdown. 

A new report from commercial real estate services firm CBRE, however, suggests that there's room for optimism on Canada's commercial real estate front. 

CBRE's just-released Canadian Real Estate Market Outlook doesn't deny that investors are in store for a bumpy road. But, given the immense amount of global capital targeting real estate, and the greater certainty expected with respect to interest rates, the report forecasts an active 2023 of mergers, acquisitions, and high-profile deals that could push investment volumes to an all-time high of $59.3B.
"We are fundamentally very positive about Canadian commercial real estate but it also undeniable that the short term is going to be very bumpy," says CBRE Canada Chairman Paul Morassutti. "However, with better visibility around where interest rates are settling, we expect that pricing expectations will re-calibrate in 2023, deal flow will pick up, and by Q3 and Q4 we should see much more robust investment activity."

It's no secret that office space across the country took a major hit in the thick of the pandemic and -- thanks to a new-found remote work culture -- they're still not where they were pre-pandemic. The report highlights how office utilization and the space needed per worker will evolve to a new equilibrium as companies fine tune their optimal remote-office balance. 
The report also discusses how spaces that help attract workers back to the office will be a priority, with many of Canada's forward-thinking tenants using the coming year to relocate to properties with the best amenities (which have increasingly gone from nice-to-have to expected), commute times, and sustainability profiles that are aligned with their own ESG priorities. 
"Tenants are demanding more from their spaces and prioritizing high-quality offices that support new ways of working," reads the report. "Not all buildings are created equal, and the bifurcation of office space will widen in 2023."
In a climate of increasing vacancy, the prospects for older office space becomes more challenging with their loss of appeal. 
With Canada's relentless housing supply issues, there has been talk of converting aging and vacant office spaces to residential units, however, feasible opportunities are limited. According to CBRE, office properties are more likely to be retrofitted to attract new tenants or demolished for better uses. 

Unlike the uncertain office market, the industrial sector is very much alive and well. According to CBRE, the national average industrial rental rate surged 30.9% year-over-year to hit $13.71 per sq. ft. at the end of 2022. CBRE expects rents to continue to be driven up by strong levels of demand as well as from the influx of new builds that command higher asking rents due to increased construction costs. The big box segment remains a hot commodity, with very limited available space that inevitably comes at a premium. 
Despite a record 46.4M sq. ft of new supply expected to be delivered in 2023, the industrial market will remain undersupplied relative to demand. Robust pre-leasing activity and a conservative approach to construction in Canada means the national availability rate is forecast to only rise modestly by 40 bps to 2.0% in 2023.

Industrial construction starts are expected to ease in 2023 as markets across Canada work through their existing development pipelines. CBRE says that speculative construction may also become less viable amid elevated financing and construction costs, in addition to rising capitalization rates. Third-party logistics firms accounted for over 26.1M sq. ft. of new leasing activity in Canada over the last two years, and this trend is expected to continue into 2023 as more companies look to outsource their supply chain processes.
CBRE highlights how growing demand for multifamily rentals compressed the overall vacancy rate in Canada to a 20-year low of 2% in 2022. The outlook expects elevated demand levels to continue to persist and drive vacancy rates even lower in 2023 -- something that will be driven by Canada's record-breaking immigration targets. A return to the office is also driving the increased demand for urban rental product, as workers returning to the office look to minimize commute times. According to CBRE, a continued supply-demand balance is expected to push multifamily rents higher in 2023, with the rent growth forecast to remain largely in line with 2022's record pace.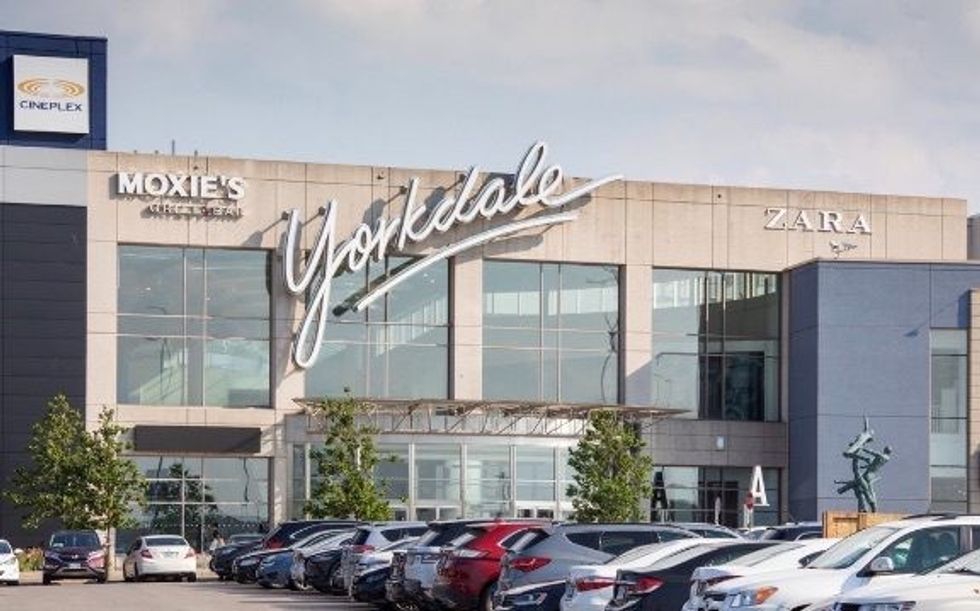 commercial investors
The report highlights a growing trend in the retail space of adding a residential component to shopping malls -- something reflected everywhere from Toronto's Yorkdale Shopping Centre, to Ottawa's famed CF Rideau Centre. In fact, according to CBRE, more than half of the 30 top performing regional shopping malls in Canada are undergoing redevelopment, which will add thousands of residential units to these properties in the coming years. 

CBRE says that revenge shopping -- a desire to shop to make up for the time shutdowns prevented doing so -- has started to cool, and is anticipated to slow further in the year ahead thanks to elevated interest rates and inflation. "Changing behaviours will redefine new growth opportunities for retailers, especially among the value category, as consumers become more cost-conscious," reads the report. "Brands will need to differentiate their products or provide a higher quality of service in the year ahead to capture consumer attention and dollars."

Refreshingly, retail foot traffic levels have largely returned to pre-pandemic levels, with consumers eager to engage in more lively, personalized shopping experiences that can't be offered online. 

"While it is widely assumed that younger consumers are highly engaged with e-commerce, Gen Zers are less likely to shop online than millennials, CBRE research shows," says Morassutti. "This indicates that despite being digital natives, even the youngest consumers are choosing to shop in-store. So much for the death of retail."
At least there's that pleasant surprise.
Real Estate News