It didn't take long after the onset of COVID-19 and its control measures to inspire a collective reevaluation of living spaces. When the need for more space to live and work became impossible to ignore, some relocated to homes with more square footage. Others got creative with the spaces they had.
---
For many, the once-neglected garage took on a new meaning this past year, as homeowners gave their garages multifunctional makeovers.
In a city where every square-foot counts, garages offer prime real estate for office spaces or gyms, and a safe gathering spot for friends and family outside of the household (with the door open -- that's key) as the pandemic rages on.
Montreal's Tiam Maeiyat offers some garage inspiration with a futuristic and sustainable garage design that has caught the attention of Canada's top architects and designers. Maeiyat was announced the winner of The New Garage, a new sustainable design challenge from Volvo Cars Canada and the Interior Design Show Toronto (IDS).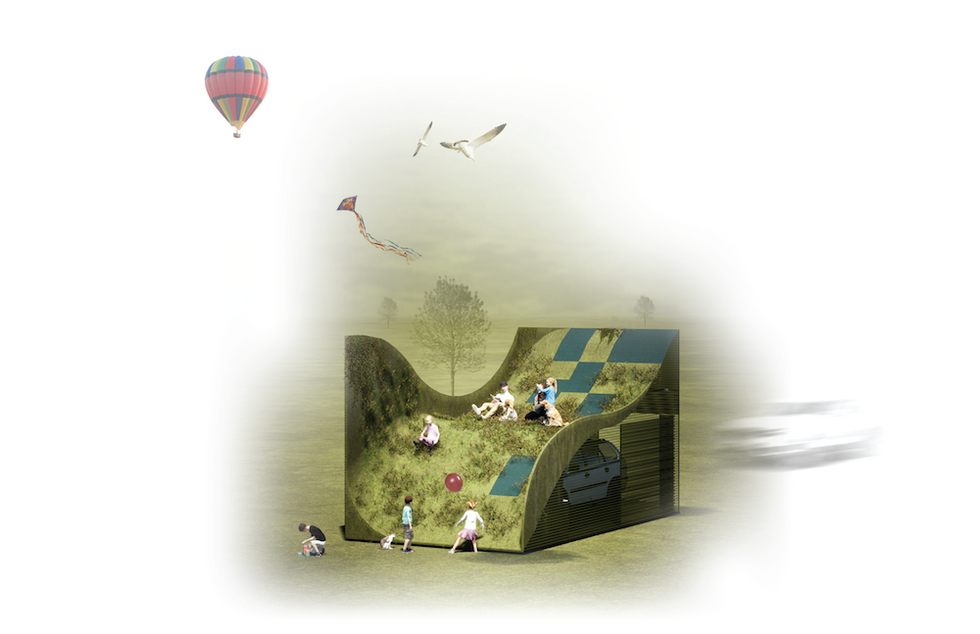 With a design that inevitably gets the wheels turning, Maeiyat's 'Parking-Parc" up-cycles the garage space to create an entirely new form of the family room that's rich with Scandinavian aesthetics. In an impressive fusion of form and function, a green roof is reimagined to function as a family space. Naturally, the incorporation of a Volvo car – the electric Volvo XC40 – was a central element to the green-focused competition.
The space unites inside and outside with light and transparency, with environmental considerations at the core of the garage design. This is reflected in an impressive green roof that's intended to provide a rainwater buffer, purify the air, reduce the ambient temperature, regulate the indoor temperature, and save energy. To take advantage of the daylight, the design features a semi transparent, photovoltaic glass façade and flexible solar panels.

"I believe that freedom in form results in freedom in the way we live in the space. The freedom brings more opportunity, more attachments, and more sense of belonging," said Maeiyat of his winning design.

In addition to a $2,500 cash prize and promotion in House & Home and Maison et Demeure, Maeiyat's design vision for the New Garage will be showcased at the 2021 Toronto IDS. No doubt, it will serve as inspiration for architects and homeowners.
"Thinking about a garage that blends into the landscape is not only the future, but also an ecological gesture that allows us to use less heating in the secondary spaces while giving them a second function," said Kim Pariseau, founder at APPARIEL architecture and one of The New Garage judges.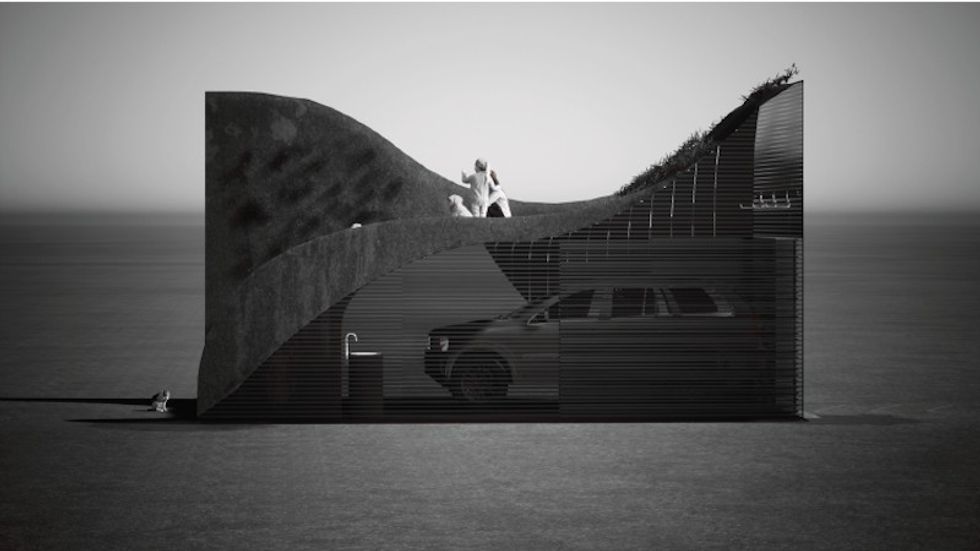 The challenge asked Canadians to re-think the garage and vehicle relationship into one that embodies livable, innovative, and sustainable elements. It comes at a time when nearly 40% of Canadians agree that their garage is a neglected area of their home.
For those in the market for more inspiration to make their garage more multifunctional, take a look at these forward-thinking garage designs from the runners up.
Style + Décor