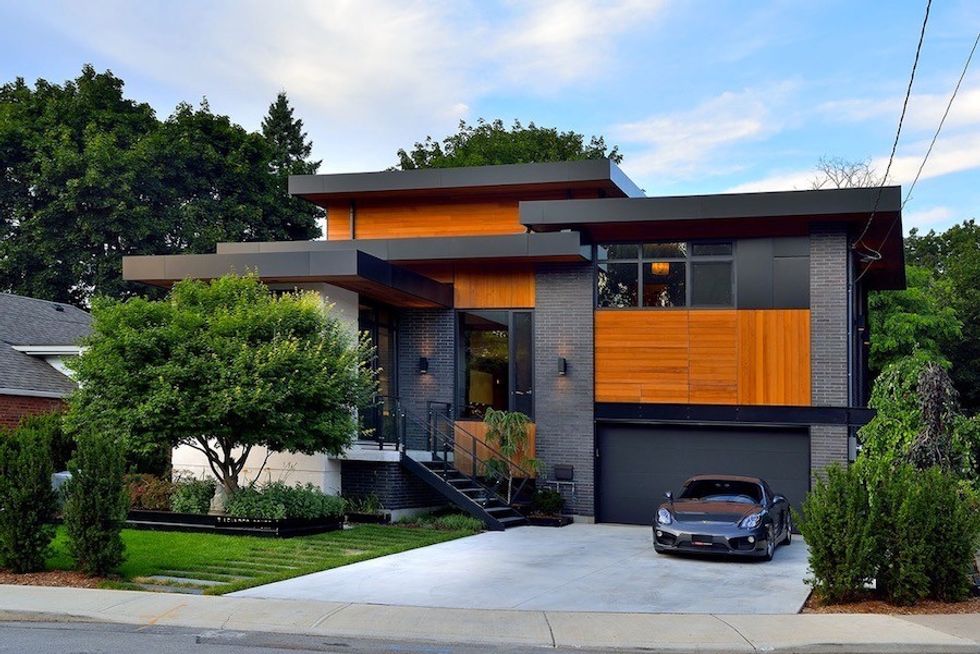 (All photos courtesy of Yannick Bisson)
A little while back, Yannick Bisson and his wife Shantelle invited Toronto Storeys into their Toronto home to give you a glimpse into their house and life in it.
---
Now, the 'Murdoch Mysteries' star and his wife have put their incredible property on the market.
So let's take a look at what this spectacular home has to offer (including a floating bedroom of sorts) and revisit some of the TV detective's favourite things about it.
Asking Price: $2,987,500Taxes: $10,330.15 (2018)Agent: Rebecca Keyzer, Sales Representative, Sage Real Estate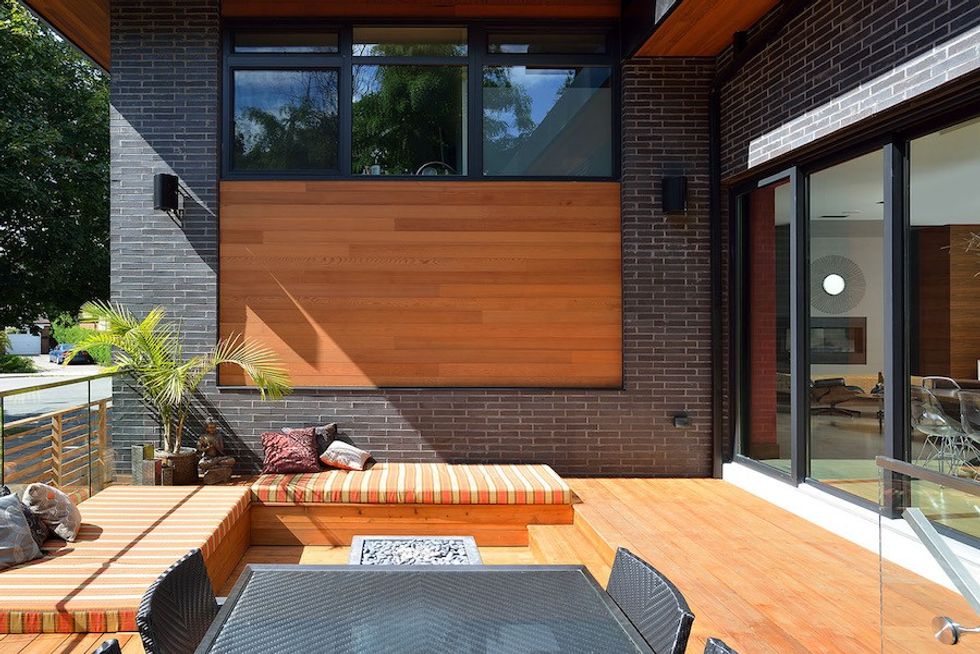 On their home's style ...
Yannick: Our Toronto home is very modern, clean and linear with multiple levels to break it up. We've also gone to great lengths to warm it up with natural wood and textured surfaces.
Shantelle: I would describe the style and vibe of our house as comfortable modern, and not "too dear." There is nothing in our home that you could spill a glass of wine on that would give us a heart attack. We like our homes to be inviting, not intimidating. We want everybody who comes through the front door to feel like they could — and are welcome to — stay forever.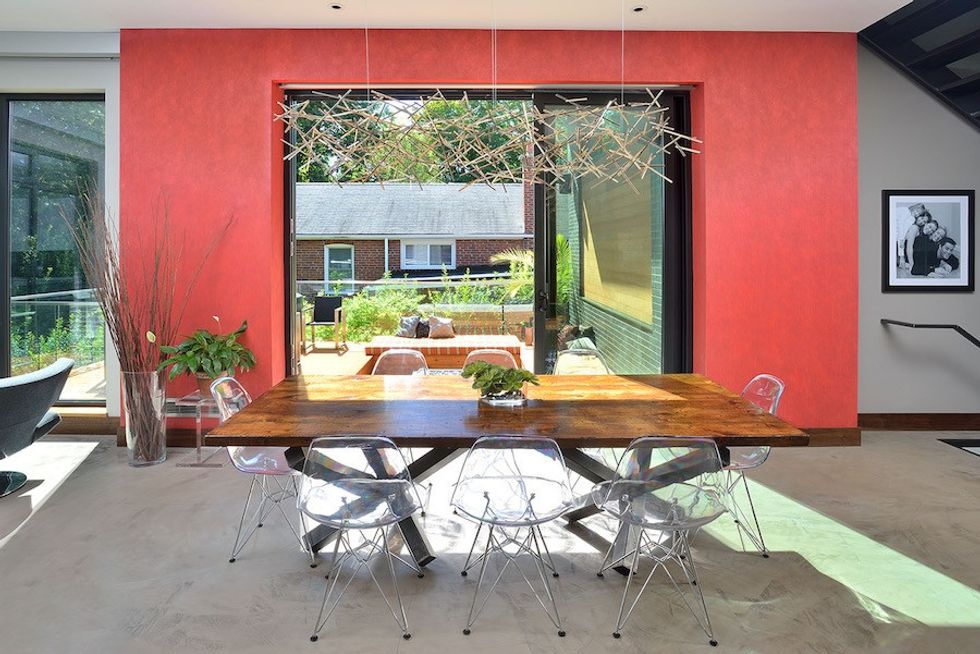 Yannick On the home's architect and its overall design ...
We worked with the amazing Eric McClelland of Fleur-de-lis and Gordon Ridgely Architects, who has now passed. We're proud to say that our home is one of his very last projects.
A big part of the goal was to have a "grand" entrance. But when you have to cram a two-piece bath, front closet and a fireplace, it's very tricky. Shantelle had the brilliant idea to put the powder room immediately by the entrance. This made it very unobtrusive. So much so that people often miss it.
There's a large wall space taken up by a beautiful antique Roche Bobois wall unit that came straight out of a '70s shag pad. Then comes the huge walnut veneer closet that rises 11 feet. The fireplace is to the right of it and acts as a room divider, a bench on three sides and, of course, a source of heat. Either side of that leads you into the living room and the rest of the main floor.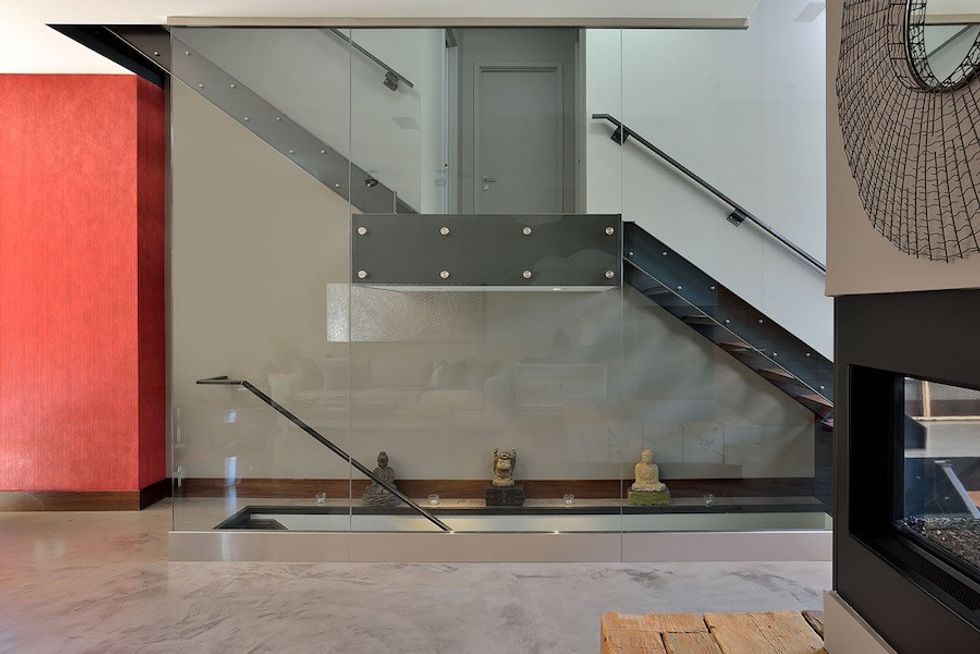 Yannick on its unique features, his fav room  ...
Hydronic radiant floors throughout, beautiful custom walnut accents throughout, and beautiful Tiltco floor-to-ceiling windows. Also, a glass wall feature between the main and mid-floor features a cantilevered landing, custom three-sided fireplace that I designed and added antique wood beams to myself.
The main living-dining space is the heart of this house and what I look forward to most when I'm away for any length of time. Every chair on that floor is extremely comfortable. There's a very good reason for that!
Yannick on his overall fav things in the home ...
Excellent view, excellent climate control, excellent mattress, and Shantelle.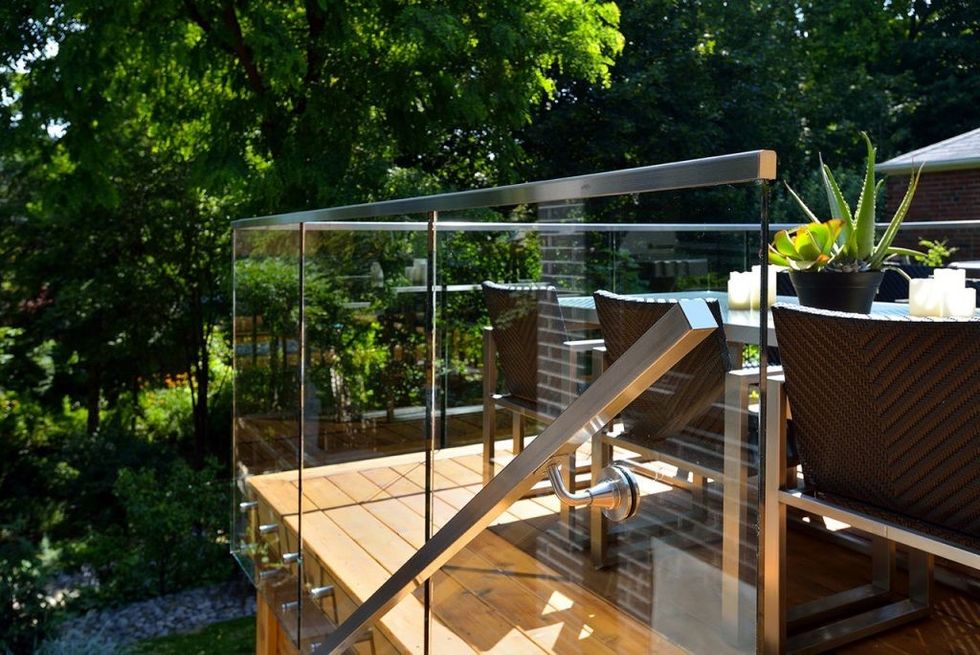 On dogs and kids and private zones in the home ...
Yannick: I'd love to have a gate to keep our dogs out of the bedroom, but when I'm not there all bets are off!
Shantelle: Our house is an all-access home. It was built for all of us to enjoy, including the dogs. In fact, our upper fire pit area, right off the dining room, has officially become "their" deck. They hog the cushions and can be found out there as long as the sun is shining, regardless of the temperature.
There is one zone off-limits for our daughters — or at least it was while they lived with us — and that's my master bathtub. It was the first thing I bought, even before the house was torn down. They used to have to ask my permission to use it.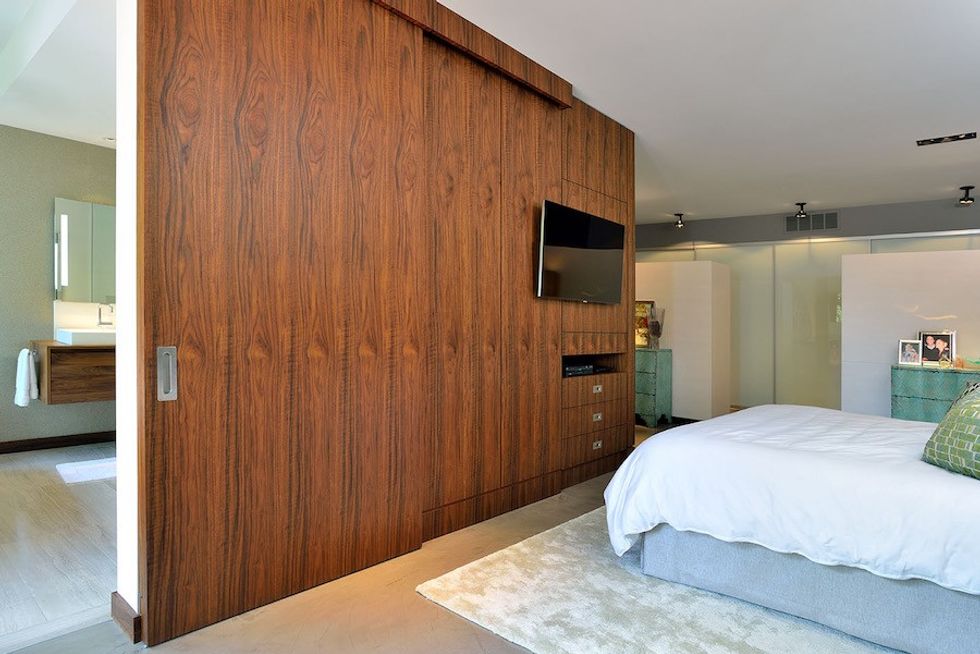 Shantelle on their personal style and how they went about personalizing the home ...
Yannick and I actually share very little in what design elements we like, so the entire house was a compromise. Meaning we both had to give to get. I like wrap-around porches, hammocks, porch swings and pillars — none of which we have.
So, it was super important for me to be comfortable in this space that we incorporate a lot of natural elements like walnut baseboards, wall panels, doors and the fireplace bench. We also warmed the house up by applying textured wallpapers on certain feature walls.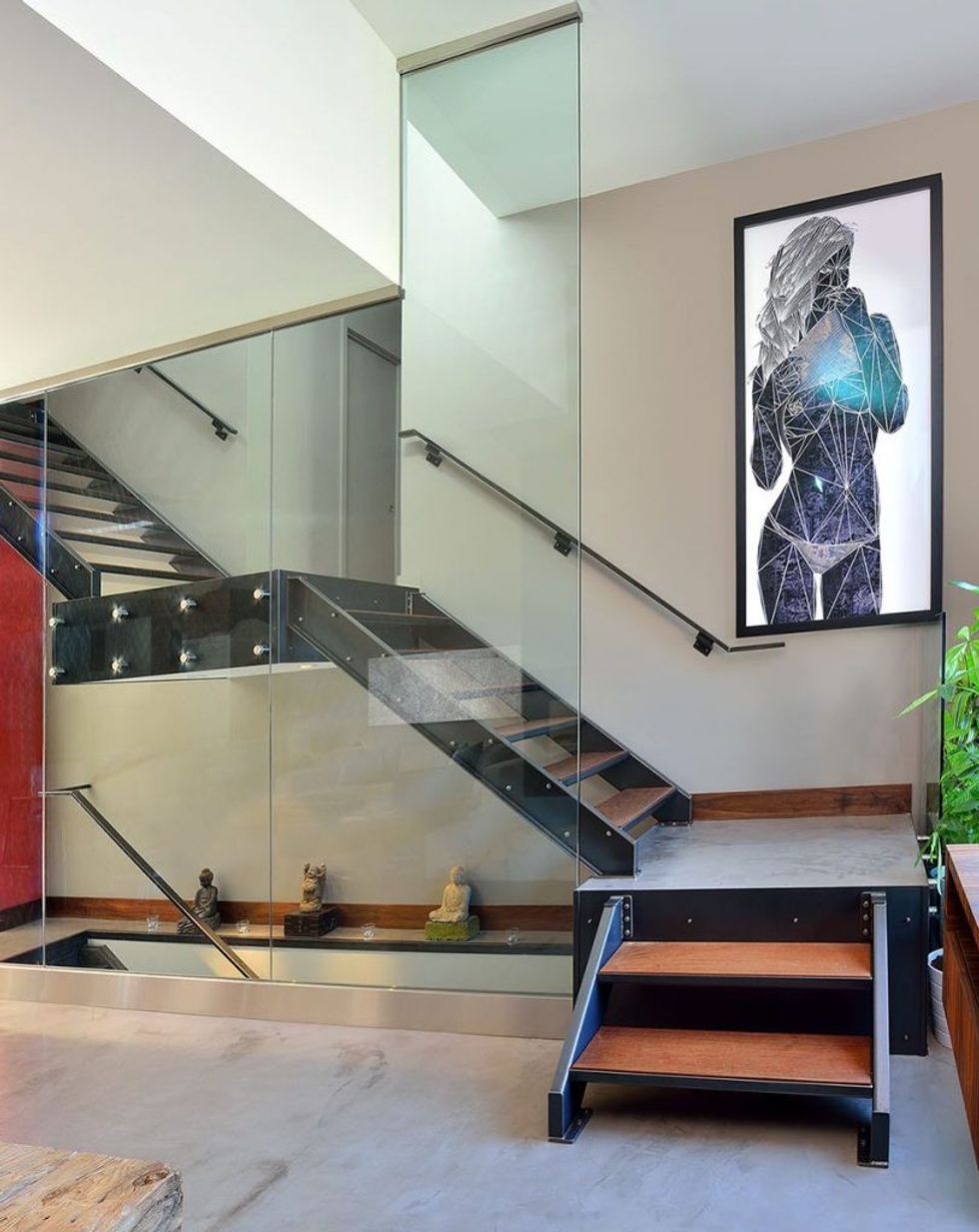 Shantelle on how the home's low-tech and high-tech features ...
We actually don't have an automated house. I've done a great deal of research, and read so much literature on how WiFi/smart homes are actually making us sick. In fact, Germany has removed WiFi from all their schools, but I digress.
We opted to keep the house as low-tech as possible to save our health. So, the most high-tech tools we have is our outdoor in-ground spa, which can be operated from our iPhones and an iPad. And we have Sonos. That's it. Even our alarm system can't be accessed by our phones. And we even put our WiFi on a timer so that it goes off during sleeping hours.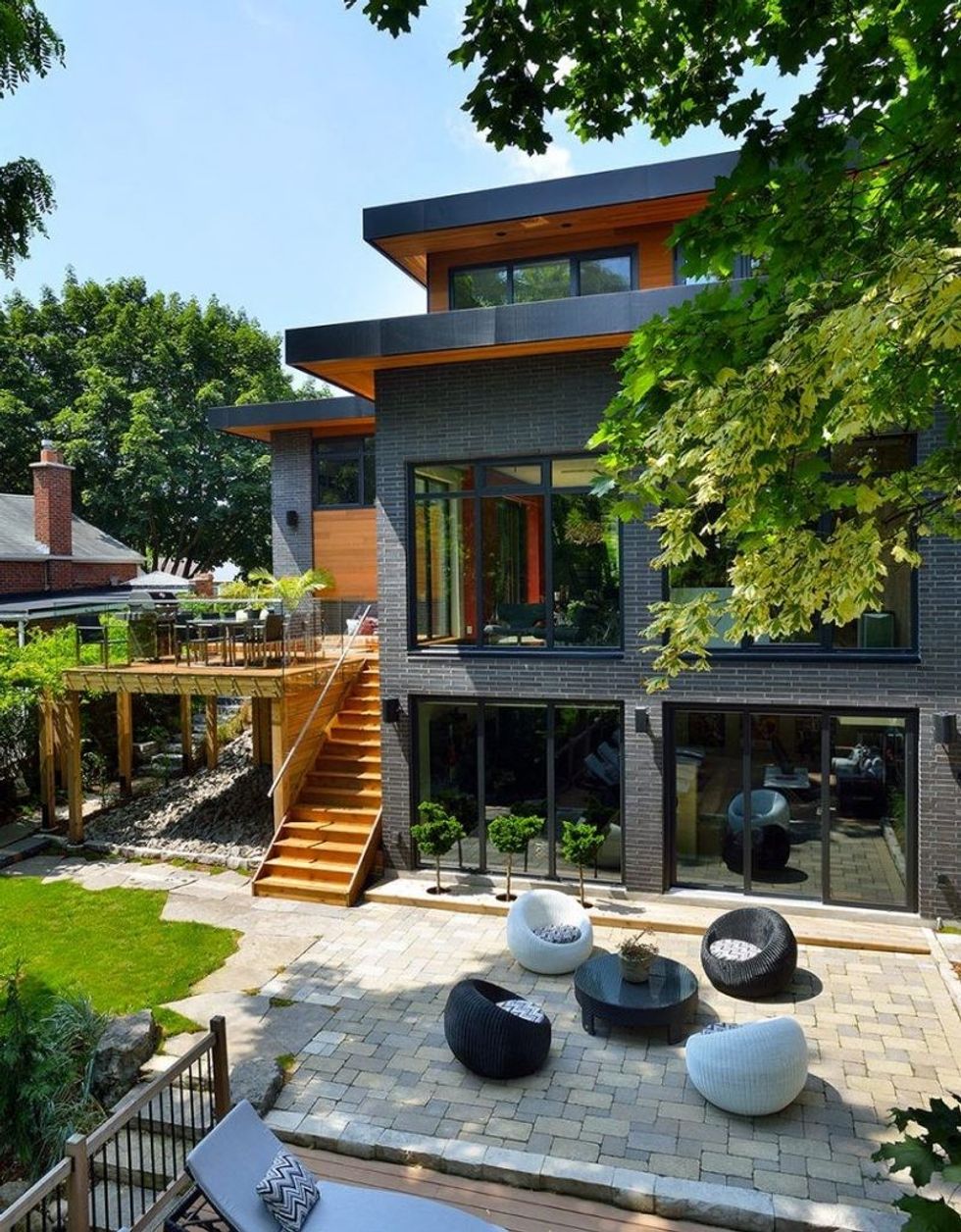 Yannick on how art plays a role in the home ...
My grandfather was a sculptor and artist. He was a school teacher and taught art to many of his students as well. One such student was Jean-Paul Riopelle. This has stuck with me.
I feel that as a people we must be connected to the arts on as many levels as possible and we should value the artist as much as we do every other member of society that we "need." I like to see art everywhere I look, even if it's a bunch of sticks.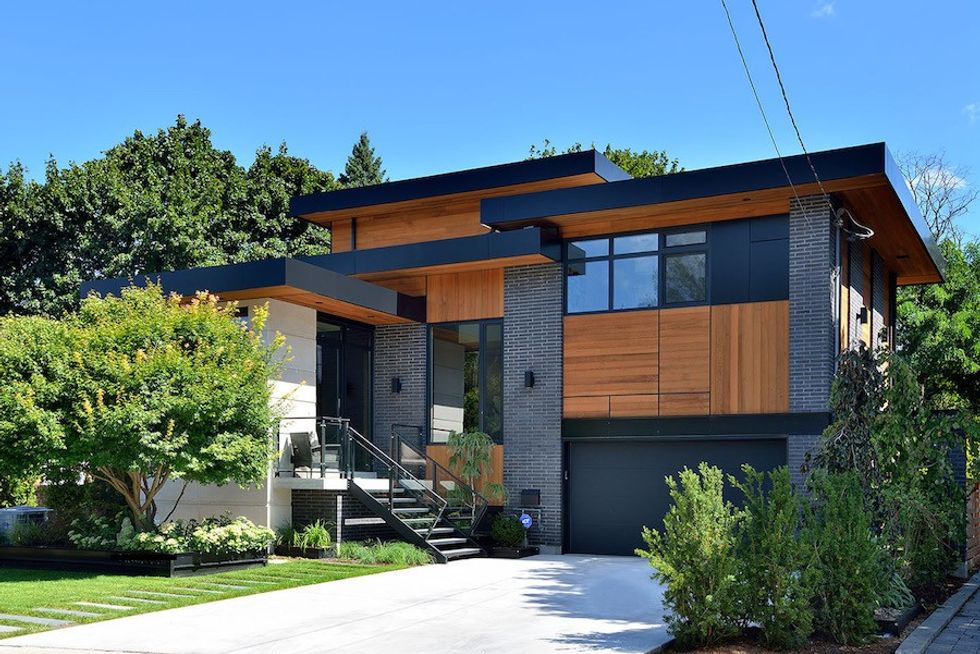 Shantelle on some unique tidbits (including a floating guest bedroom) ...
A super-cool, temporary design element to the home, was we built a "floating room" in the walk-out level basement. At the time we built the house, all three of our girls still lived with us, which meant all four designed and called for bedrooms were in use. But we still needed a guest room, since long gone were the days that our daughters in their twenties were interested in sleepovers, while we had company come to visit.
To solve this problem our designer built this floating guest bedroom. The walls to the room were not fixed into the structure of the house. They were essentially resting on the floor, ready to come down once our girls moved out. Once this happened and the walls came down it practically doubled our TV room, opening the entire space. It was a brilliant fix, and something I still feel super cool about having done.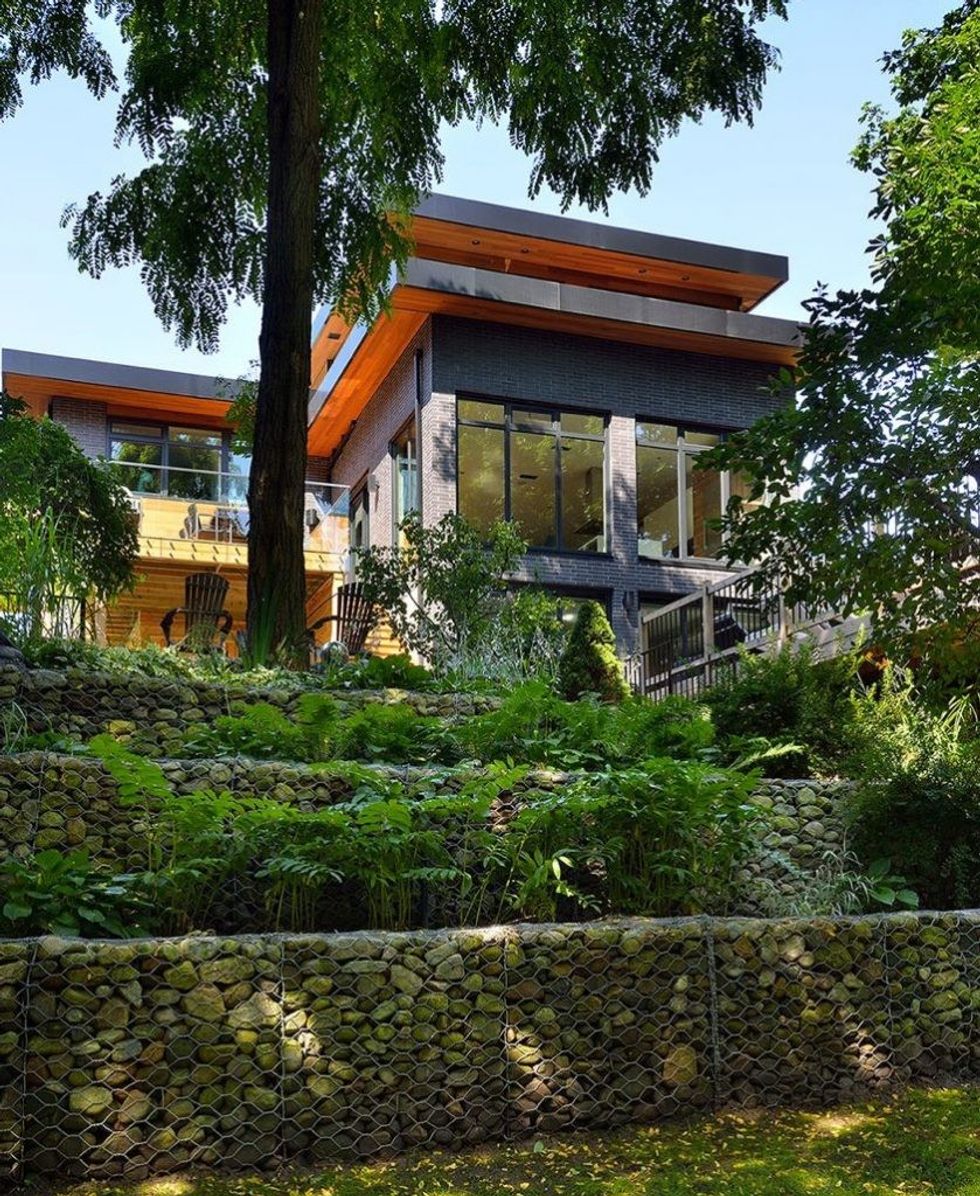 Toronto